AT&T Executive Education and Conference Center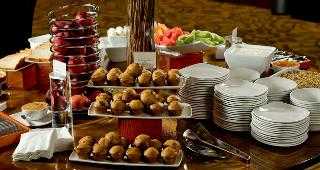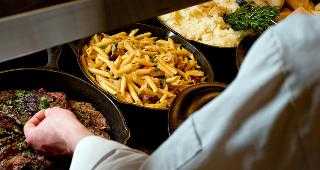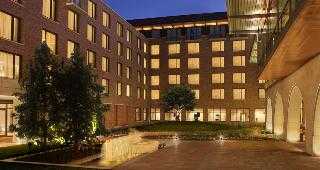 Avaliação TripAdvisor
Baseado em 1128 avaliação
Ver todas
Este encantador hotel fica em Austin.
Mais detalhes
Disponibilidade
Selecione a data da sua viagem
Selecione a data da sua viagem para verificar a disponibilidade dos quartos.
Informações do estabelecimento
Este encantador hotel fica em Austin.
Entrada a partir de: 15:00
Saída até: 11:00
Comodidades do estabelecimento
Comida / Bebida
Restaurante
Piscina e comodidades de bem-estar
Piscina Exterior
Serviços de recepção
Depósito de bagagens
Avaliação dos hóspedes
TripAdvisor
Pontuação dos viajantes
Excelente

653

Muito Bom

308

Bom

94

Razoável

37

Ruim

36
Perfil dos viajantes
Negócios

630

Romântica

126

Viagem a sós

40

Família

219

Viagem com amigos

56
Resumo das pontuações
Atendimento

Custo-benefício

Limpeza

Localização

Qualidade do sono

Quartos
Muito agradavel
Avaliou em 4 de abril de 2016
O hotel tem óptimas instalações, quarto grande, cama confortável. O átrio é agradável assim como todas as áreas comuns. A piscina exterior é um pouco pequena e as refeições podiam ser mais variadas. O hotel está bem próximo da zona das universidades com muitos restaurantes e lojas. A uma caminhada de 20min é possível estar numa das zonas noturnas mais movimentadas repleto de bares e restaurantes.
Anaiteiga
Visiting UT
Avaliou em 22 de outubro de 2021
Over the course of my stay I dealt with staff at the hotel, the spirit shop, the Carillon, Gabriel's, a cafe, the valet, and the conference center. It impressed me that each staff member was incredible to deal with. That's a hard standard to achieve in hospitality, for each and every single employee to be at the top of their game on each occasion. And these interconnected teams made it look easy. I was extremely impressed.
calm714
Beautiful hotel
Avaliou em 11 de outubro de 2021
Very beautiful hotel from top to bottom. When we stayed it felt empty which was also nice. This hotel is right on UTs campus and not far from the Capitol. We self parked and they give you a barcode to use to get in and out which was also super nice. It is a hike from the hustle and bustle of downtown but wasn't an issue for us. We drove if we needed to and walked where we could. The only negative about this hotel was how dark the room was. I had to use a flashlight on my phone to see in my suitcase several times because once the natural light from outside disappears, good luck being able to see much with reading lamps above the bed and on the desk. Other than that we had zero complaints.
Samisweetheart
Amazing service EVERY single time
Avaliou em 28 de setembro de 2021
The AT&T Conference Center has become our home away from home. We're back for work and all of the Longhorn football games. Without fail…every single visit, we are treated like the only customer they have. Can't imagine staying anywhere else in Austin. Want to thank Bryce, Chris, Aidan, Josh, Thomas, Jordon, Beau, Matt, and the rest of the staff for taking care of us and our family every time we're in town!
Z9301EEjohnc
Best hotel in Austin
Avaliou em 18 de agosto de 2021
I honestly can't say enough about this hotel. We moved in our son to UT Austin and stayed there last year. They were beyond helpful and the location can't be beat!! Gorgeous hotel and will be arriving tomorrow for our second stay. If you want the best hotel in Austin look no further!!!!
D3270RUdanah