Holiday Inn Resort Catalina Island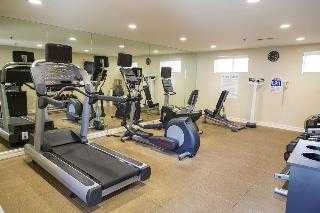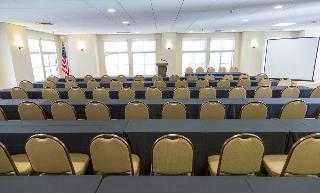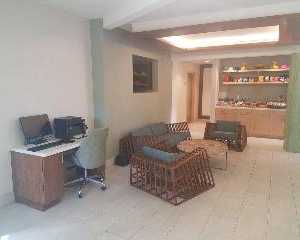 Avaliação TripAdvisor
Baseado em 96 avaliação
Ver todas
Este agradável hotel, pode encontrar-se em Avalon - Santa Catalina Island. Este estabelecimento dispõe de um total de 75 quartos. Este estabelecimento não aceita animais de estimação.
Mais detalhes
Disponibilidade
Selecione a data da sua viagem
Selecione a data da sua viagem para verificar a disponibilidade dos quartos.
Informações do estabelecimento
Este agradável hotel, pode encontrar-se em Avalon - Santa Catalina Island. Este estabelecimento dispõe de um total de 75 quartos. Este estabelecimento não aceita animais de estimação.
Entrada a partir de: 15:00
Saída até: 11:00
Comodidades do estabelecimento
Comida / Bebida
Restaurante
Piscina e comodidades de bem-estar
Piscina Exterior
.
Comodidades / Instalações para negócios
Salas de Reuniões
Serviços de recepção
Depósito de bagagens
Avaliação dos hóspedes
TripAdvisor
Pontuação dos viajantes
Excelente

25

Muito Bom

26

Bom

22

Razoável

8

Ruim

15
Perfil dos viajantes
Negócios

3

Romântica

22

Viagem a sós

2

Família

39

Viagem com amigos

8
Resumo das pontuações
Atendimento

Custo-benefício

Limpeza

Localização

Qualidade do sono

Quartos
Great service and nice proeperty!
Avaliou em 18 de outubro de 2021
We had a really nice time staying here. They had a nice pool, they let us check-in early when our room was ready, and we really liked our room. We liked the bar's happy hour and the bartender made really good drinks. I wished I was better with names, but the woman who checked us in was friendly and helpful. The driver of the shuttle bus was great, too. I think that if you'd like a quiet place to stay that's far away enough from the downtown docking area, this is perfect. It's a 5-10 min walk (but we walk fast), but there is a shuttle that runs most of the day which will take you there and back, and all the drivers were super friendly and gave great info on things to do.
Manuel V
SMELLY ROOM
Avaliou em 5 de setembro de 2021
HOLY COW....THIS IS HOTEL IS ONE OF THE WORST HOTELS I HAVE EVER SEEN ON This is the worst hotel on the island....smell room with broken back door lock and black mold all over the shower head....Think about all that delicious black mold getting into your mouth and into your hair and scalp. eeeeeks ...how gross. This is a pure health hazard!!! I am surprised no one has gotten real sick from the black mold. I check out of the hotel within hours of checking in and was promised a full refund...but Ms. Bonnie just lied about such so as to not make a big scene....but I was able to stay at the Atwater Hotel, a much cleaner hotel with no black mold and $100 per nigh cheaper too.
davidgI7456XD
Just an OK place for a Catalina weekend
Avaliou em 26 de agosto de 2021
We chose this hotel primarily because it is the only one in Avalon with a swimming pool, but later discovered that wasn't really a necessity for our 3-day visit. So, this review will be more about the good, the bad and the ugly of this particular hotel. The good: we were greeted at the ferry terminal by a very friendly and helpful driver, taken straight to the hotel (a 5 minute drive up the hill) and enjoyed prompt, courteous shuttle service throughout most of our stay....except for the one evening after an early dinner when we waited over a half hour at the designated pickup spot. After calling the hotel and learning that the driver was "on a break" we gave up and paid for a taxi. Our room was clean and newly updated. A bit on the small side, but expected in an old (1960s or 70s architecture) building. Most of our requests for service were fulfilled timely. The bad: this hotel is inconveniently located fairly remote from the downtown area, up a VERY steep hill (not very walkable except for those who enjoy mountain climbing). Only 1 of 4 reading lights on the beds was working. The phone did not work at all, necessitating a trip to the front desk to request anything. (or as I soon discovered, more convenient to call the main hotel number on my cell phone). The refrigerator was not turned on, which we discovered on the second day when nothing we had placed in it was chilled. No facial tissue in the bathroom. Wi-fi did not work until we learned from the front desk that you have to twice disable the designated network (with "the "Forget this Network" feature on our phones) before entering the provided password. The jacuzzi at the pool was closed indefinitely. The ugly: all this for the price of $360 per night for a midweek stay. When I saw online that the price had dropped to $275 per night, I called the IHG reservation line and was told that I could get the reduced price. But after several attempts to process a new rate in our reservation, the customer service rep called the hotel and learned that because we were only hours into the cancellation period, no reduced rate or refund would be available. Curiously, only minutes after I made that call, I noticed that my credit card had been charged in advance the full rate of $804 for our 2-night stay. I again requested consideration for a rate reduction at check-in and was told that the manager was out to lunch but would not waive the cancellation fee anyway. So, in conclusion, I would not recommend this hotel. There are several very nice looking hotels in the downtown area, and if you really need to swim, go to the beach!! P.S. I see online that the rate for our room has now dropped to $217. We LOVED Catalina and will be back soon, just not staying at this hotel.
Doug B
A Dump in Paradise
Avaliou em 14 de agosto de 2021
This place is awful. Holiday Inn and IHG should be embarrassed to have their name in any way associated with this dump. Shame on me for not reading the legion of awful reviews in advance. The promises are broken on nearly everything. The place is not walking distance to town; the promised shuttle is not really available and when it is there are too many people waiting so wait for the next one. The drivers try, but they are overwhelmed- they need two more shuttles. Although the food from the restaurant is good, it take nearly double the time it should to prepare anything and we ordered breakfast and 45 minutes later we had to take out - breakfast in a plastic container is yuck, and they won't let you charge it to your room- different companies. The hotel's wifi is effectively nonexistent and when you inquire at the desk you get a story about how bad her wifi is at "home"- well I don't pay money to stay at your home and the hotel promises great wifi and it wasn't even useable. The hills are so steep even at the hotel and there is no flexibility with the required early check out and late check in. The rooms are full of ants. They won't let you leave your bags after you comply with the mandatory and the unchangeable early check out. Avoid this place- go elsewhere this place is awful!
LorenzoPlata
Excellent stay, clean hotel
Avaliou em 11 de agosto de 2021
We stayed here at the end of July 2021 based on recommendation from a friend. The staff is wonderful, attentive, responsive, and welcoming. They answered the phone every time we called and needed help. The shuttle from boat to hotel, and into town, was nice and safe. The drivers were friendly and accommodating. The rooms were clean and the linens were white and crisp. The pool was clean , fun, big. They brought plenty of clean fresh towels to the pool often. When we went to the beach, they provided beach towels. The nature view was beautiful. Often we walked into town on our own. Close to Vons. When my soon needed first aid, they had a first aid kit and offered me a wrap for his knee. And best of all, when we forgot our items in the closet , they shipped them to us quickly and efficiently, at no charge to us. This was the kindest gesture and I really appreciated it. We had a great experience here !
T R