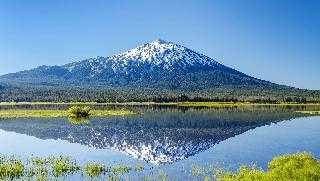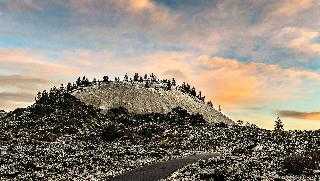 Avaliação TripAdvisor
Baseado em 106 avaliação
Ver todas
Este agradável hotel fica em Downtown. O imóvel consiste em 20 unidades de alojamento. O Dunes Motel Bend não é um estabelecimento que aceite animais.
Mais detalhes
Disponibilidade
Selecione a data da sua viagem
Selecione a data da sua viagem para verificar a disponibilidade dos quartos.
Informações do estabelecimento
Este agradável hotel fica em Downtown. O imóvel consiste em 20 unidades de alojamento. O Dunes Motel Bend não é um estabelecimento que aceite animais.
Entrada a partir de: 15:00
Saída até: 11:00
Comodidades do estabelecimento
Avaliação dos hóspedes
TripAdvisor
Pontuação dos viajantes
Excelente

17

Muito Bom

29

Bom

23

Razoável

12

Ruim

25
Perfil dos viajantes
Negócios

14

Romântica

28

Viagem a sós

13

Família

28

Viagem com amigos

8
Resumo das pontuações
Atendimento

Custo-benefício

Limpeza

Localização

Qualidade do sono

Quartos
A real gem that would give the best westerns a run for their money .
Avaliou em 11 de outubro de 2021
This place was great! Easy to check in and get to the room. This is a motel but we sprung for the top room, the honeymoon suite. This is not in the actual row of rooms in the main building. This is on the corner of the property in its own building next to laundry. (We didn't have a noise problem). Good size room with a big comfortable bed and giant comfy chair perfect for two people to cuddle on. Very romantic. Flowers everywhere and candles were a nice touch. The bathroom was where this room stands out.. good size jetted tub and nice smaller shower with a rainfall head. Separate heating and cooling for the bath was nice too.
207matt208
OK but marshmallow mattress not so much
Avaliou em 26 de setembro de 2021
Overpriced for what it is. Ok motel in ok location. Marshmallow is all that comes to mind in describing the bed. Hard to get out of it's so soft. Old bedding to go with it. I'd say new mattress would make worth almost what was charged.
C2032SVkarenp
Shady
Avaliou em 14 de julho de 2021
Worst customer service! They will screw you over if it makes them more money. Requested $100 cash for deposit. Shady business. Name error on reservation. Would not correct and asked us to cancel and rebook at 3x the rate. Rude unhelpful general manager Elizabeth. She lied and said she was the owner as well.
Trek58073184892
Dirty, filthy place
Avaliou em 9 de julho de 2021
This motel is disgustingly dirty. Do not stay here. Apathetic front office staff, hairs in the bathroom and dirty coffee pot. Icky. Had to cut my stay in Bend short, as the town is booked. Loud street noise, stinky room. Yuck.
Arizonatraveler14
Stay away no matter the price!!
Avaliou em 15 de junho de 2021
I prepaid on booking.com for $76 and went to the hotel. THE man behind the desk didn't believe me , recharged my credit card another $76 and required a $100 cash deposit for room damage. I couldnt cancel thru bookimg.. so to get into a room cost me $260!!!!! A woman came out and said after I showed my credit card history of them double charging me she said she took off a $76 charge but they still have $100 cash on top of me paying $76!!! Never never staying here again.. they would have to give me credit or a free night but the roads are super noisy and an accident happened a truck ran into another car at 3am then cops came then tow truck so stay away. Worst place in bend oregon.!!!
P6472CTkenh