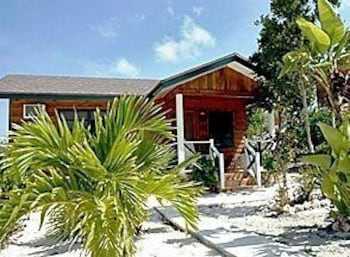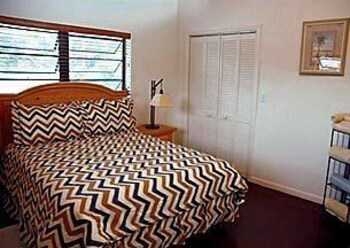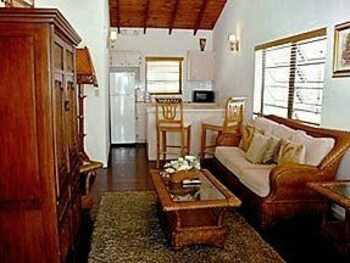 Avaliação TripAdvisor
Baseado em 67 avaliação
Ver todas
Localização Do Estabelecimento Com uma estadia Sammy T's Beach Resort em Bennett's Harbour, ficará no centro histórico, a 14,6 km (9,1 mi) de Blue Hole e a 16,4 km (10,2 mi) de Port Royal Beach. Este hotel de praia está a 18,1 km (11,3 mi) de Camperdown Beach e a 35 km (21,7 mi) de Fernandez Bay. ...
Mais detalhes
Disponibilidade
Selecione a data da sua viagem
Selecione a data da sua viagem para verificar a disponibilidade dos quartos.
Informações do estabelecimento
Localização Do Estabelecimento
Com uma estadia Sammy T's Beach Resort em Bennett's Harbour, ficará no centro histórico, a 14,6 km (9,1 mi) de Blue Hole e a 16,4 km (10,2 mi) de Port Royal Beach. Este hotel de praia está a 18,1 km (11,3 mi) de Camperdown Beach e a 35 km (21,7 mi) de Fernandez Bay. As distâncias são apresentadas à 0,1 milha e ao quilómetro mais próximo.
- Blue Hole - 14,6 km/9,1 mi
- Port Royal Beach - 16,4 km/10,2 mi
- Camperdown Beach - 18,1 km/11,3 mi
- Fernandez Bay \- 35 km/21,7 mi
- The Hermitage of Father Jerome - 43,3 km/26,9 mi .O aeropo...
Mais detalhes
Entrada a partir de: 15:00
Saída até: 11:00
Comodidades do estabelecimento
Comida / Bebida
Restaurante
Avaliação dos hóspedes
TripAdvisor
Pontuação dos viajantes
Excelente

36

Muito Bom

15

Bom

10

Razoável

6

Ruim

0
Perfil dos viajantes
Negócios

0

Romântica

30

Viagem a sós

2

Família

6

Viagem com amigos

2
Resumo das pontuações
Atendimento

Custo-benefício

Limpeza

Localização

Qualidade do sono

Quartos
Photos don't represent the property
Avaliou em 21 de julho de 2021
While I didn't stay at Sammy T's, I did stay on the same beach and the resort as it is today is not as it is reflected in the photos. The pool is filled in. At the time I was there (March 2020) the restaurant had been closed for several years. There were no guests staying at the hotel. The property is set on a beautiful beach. There were beach chairs stored under the walkway to the beach and palapas on the beach that were in disrepair.
BiminiSusan
Need a 2nd trip to enjoy it to its fullest...
Avaliou em 26 de março de 2017
My husband and I visited for a week in March 2016. Would I visit again? Yes, but only because we now know what we should have known up front then. The bad...???? (not much thankfully) 1. Upon check-in, we were told we the tap water wasn't safe enough to drink, cook with, or even make coffee with. Having known this, we would have bought water at the 'grocery store' we stopped at before checking in. We were supplied with a few bottles of water, but had to go into town and purchase our own the next day. Having learned this, I expected to at least have a large bottled water dispenser in the cabin, but no. We were responsible for finding and paying for safe drinking water. Also know, that if you order a mixed drink, it's not a 1-ounce serving of alcohol... the alcohol is measured in the bottle top. You are still charged full price though. I questioned this the entire week, and only discovered how it was measured on our last week after watching. All this aside, Kenny is a fabulous host and will bend over backwards to do all that she can for you. If you want solitude, peace, and quiet, then this is the place.
Stephanie P
Sammy T's march 2016
Avaliou em 1 de março de 2017
This place is isolation at it's finest. You can tell that it has seen its better days, but still a quaint place to stay. The cabins do get hot in the afternoon but soon cool down after sunset. Kenny is a quality host and the hospitality is great. Supper one night consisted of Lobster caught that afternoon and grouper the next night. Make sure you make plans to eat with Julian in Arthur's Town. Snorkeling right off the beach as well as relaxing. rent a car for the day and drive the island from the one end to the other makes for some sight seeing as well as visiting what other resorts have to offer. The biggest bonus of the trip, DID NOT USE MY CELL PHONE AT ALL :)
pahokee12
Amazing beach, rooms not so great
Avaliou em 23 de março de 2016
Stayed here 2 nights before moving on- the beach was amazing and the attention we received from the manager, Kenny, was outstanding and so personal. But as much as we enjoyed having breakfast on our beach chairs and enjoying Kenny's attention, the rooms were far below standard for the price... and that is understanding that this is a Bohemian Out Island. I believe you could enjoy yourself very much here, but you could do better from a room perspective for your money.
JohnnyBahama
Relaxing time on Cat Island
Avaliou em 10 de outubro de 2015
We spent a week at Sammy T's in June during the Rake N Scrape Festival. The hotel is situated just south of Arthurs Town and a car is needed as there is not much around within walking distance. Kenny (the Manager?) is a sweetheart and she took good care of us. We had fun playing with the two on-site pups and playing on their beach. The villas they have are small but we did not spend a lot of time in ours. The location of the resort makes island touring easy as it is right off the main road. If you want to get away everything for a short time, this is the place.
TX-Harley