Quality Inn Homestead Park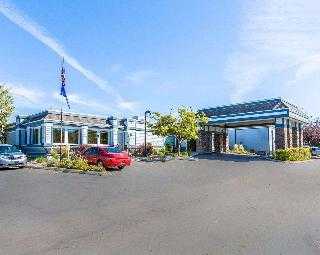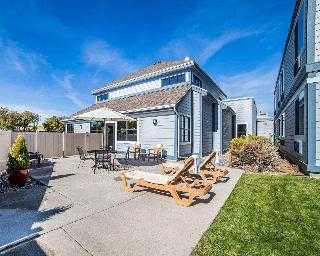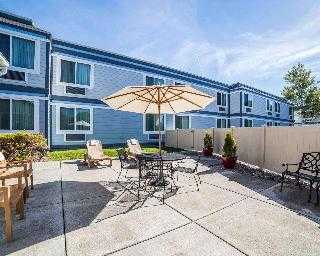 Avaliação TripAdvisor
Baseado em 341 avaliação
Ver todas
There are numerous restaurants, lounges and banks within walking distance from the hotel. Easy on/ off access to I-90.
Mais detalhes
Disponibilidade
Selecione a data da sua viagem
Selecione a data da sua viagem para verificar a disponibilidade dos quartos.
Informações do estabelecimento
There are numerous restaurants, lounges and banks within walking distance from the hotel. Easy on/ off access to I-90.
Entrada a partir de: 15:00
Saída até: 11:00
Comodidades do estabelecimento
Piscina e comodidades de bem-estar
.
.
Serviços de recepção
Depósito de bagagens
Avaliação dos hóspedes
TripAdvisor
Pontuação dos viajantes
Excelente

152

Muito Bom

109

Bom

48

Razoável

17

Ruim

15
Perfil dos viajantes
Negócios

53

Romântica

117

Viagem a sós

22

Família

107

Viagem com amigos

9
Resumo das pontuações
Atendimento

Custo-benefício

Limpeza

Localização

Qualidade do sono

Quartos
Nice stay for our family
Avaliou em 21 de outubro de 2021
The location is convenient, and the hotel was clean. The breakfast has a made-to-order option which was neat, as I am very picky about continental breakfast. There was also a good variety of other breakfast items. The pool, hot tub and sauna were clean and nice. The room had a very slight damp smell. It was clean, though, and the beds and pillows were comfortable. The hotel was quiet and the staff was friendly. We would stay here again.
846LauraC846
Great Find in Billings
Avaliou em 7 de outubro de 2021
We had driven from Custer SD to Devil's Tower, WY and after a few hours continued on to Little Big Horn. We were headed to eastern Montana but had to spend the night unexpectedly in Billings. After a long, eventful day we needed to find a room fast. 1st few calls, nothing. We ended up at Quality Inn and they had a 1st floor room for us. Their pool and hot tub would be available that night and in the morning before we had to leave. The breakfast room had the typical spread, but what a surprise to find they also offered made to order fresh eggs, sausages and hash browns. We loved everything about this place: friendly staff, comfy and clean room, great breakfast and wonderful pool area.
ChicagoBopper
Ok for a night
Avaliou em 29 de setembro de 2021
Hotel: no elevator to 2nd, maid carts seemed to be stored in hallways on both floors. Breakfast, cooked to order & very good. ROOM 206: noisy rattle to a/c fan! Room sits above a noisy exhaust. King bed is 10 inches from a/c unit (had to crawl in from bottom of bed when lights were off after smashing knee earlier). Only 1 nightstand! Linens & pillows ok, bed on hard side. Nice furniture in living room. Had king suite. Shower was nice. We would maybe stay again, just NOT room 206. Be aware they sneak in an extra daily - $1.50 charge for "safe w/limited warranty"
DRCtravel
Well pleased!
Avaliou em 15 de setembro de 2021
We spent one night here and were very happy with our stay. The room was large, clean and comfortable. Each member of staff we interacted with was friendly and helpful. The made to order hot breakfast was a wonderful bonus which we enjoyed very much. A couple of things to note: There is no elevator, so if your room is on the 2nd floor you will be using the stairs. Most of the rooms seem to be non-smoking but we could smell smoke in the hallways. Our room was fine but we did notice it when we came and went. All in all a good value and a pleasant stay
LynnJ27
Wonderful breakfast
Avaliou em 14 de setembro de 2021
After spending the night before at a quality inn in another city we weren't sure what to expect. We were happy to find it bright and cheery in comparison. We were totally surprised at breakfast when we got to the dining room and in addition to the usual bagels, juices, cereals and coffee there were 2 cooks taking orders for eggs, hashbrowns and toast! The Quality in we stayedmin the night before was so bad we didn't even go down to their dining room.
carola280