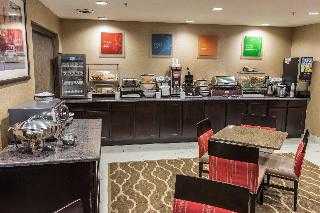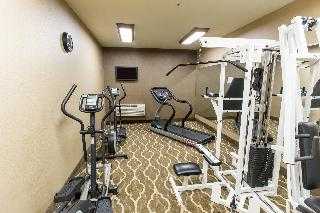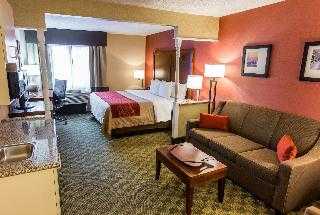 Avaliação TripAdvisor
Baseado em 135 avaliação
Ver todas
Este encantador hotel fica em Jackson Area. As instalações contam com 70 acolhedoras unidades de alojamento. Não são permitidos animais de estimação nas instalações.
Mais detalhes
Disponibilidade
Selecione a data da sua viagem
Selecione a data da sua viagem para verificar a disponibilidade dos quartos.
Informações do estabelecimento
Este encantador hotel fica em Jackson Area. As instalações contam com 70 acolhedoras unidades de alojamento. Não são permitidos animais de estimação nas instalações.
Entrada a partir de: 15:00
Saída até: 11:00
Comodidades do estabelecimento
Piscina e comodidades de bem-estar
Piscina
.
Avaliação dos hóspedes
TripAdvisor
Pontuação dos viajantes
Excelente

59

Muito Bom

43

Bom

16

Razoável

7

Ruim

10
Perfil dos viajantes
Negócios

39

Romântica

20

Viagem a sós

10

Família

51

Viagem com amigos

8
Resumo das pontuações
Atendimento

Custo-benefício

Limpeza

Localização

Qualidade do sono

Quartos
Not as nice as last time
Avaliou em 5 de junho de 2021
We usually stay at this hotel when we are in Jackson and they have always been great with big rooms, friendly staff, and really clean. This time was a couple of steps down. The staff made mistakes not only for our booking but for another couple I overheard upon checking in. The breakfast is nice and covid friendly. Each item is individually packaged. The coffee was terrible. Despite signs stating masks must be worn in public areas, there were none except ours. Our room was again large and nice, but again, a couple of steps down. We had to borrow a vacuum cleaner first thing. All the corners, the chairs, and under the furniture in the bathroom had accumulated dirt and crumbs. The pictures, lamps, and furniture are beginning to break. The dust coverings on the beds have stains although the bedding was really nice and comfortable. There was dust all over the wallpaper and it looked like someone opened a shook beer in front of the tv and let it dry. The stay was fine, but if attention isn't given to these rooms now, I hate to see them next year.
JosieMichigan
Very disappointed!!!
Avaliou em 26 de abril de 2021
I am very dissatisfied with this hotel. When you walk in the hallways there are stains on the carpet. The worst, I have to say, is the smoke. Suppose to be non-smoking hotel but rooms, hallways & elevators smell like a casino with no ventilation. Will not be back!
Godgotthis
Great
Avaliou em 3 de setembro de 2019
Convenient stay right off 127 next to I94. Had comfortable beds and breakfast was great. Check in was quick and easy no wait. Keys didn't work at first but desk lady was helpful and reprogrammed our keys.
Jason W
Great stay, but improvement possible
Avaliou em 11 de agosto de 2019
This review combines the one night stays of 8/4 and 8/6. To get the free night, I had to have two separate stays, so ironically, I had to stay at a nearby competitor on 8/5 (which I have also reviewed) since there is not another nearby Choice option. No, Choice, Chelsea is not a nearby option. On both stays, I was pleased with the process at check in, moreso on the 8/6 stay then the 8/4 stay, which may have been a little rushed. The hotel itself is clean and parking is ample. Inside, the room was adequately spacious, and cleaned thoroughly. The beds were very comfortable, and I really did not want to wake up because of it, but had to leave them. The wifi worked efficiently, and the breakfast was more then adequate. This was a five star review, until....... You know, I really despise hotels that force their night auditor to do breakfast, and understand that this is not a compliant about the night auditor herself. She worked hard, and was doing everything in the double duty that management thrusts upon her. This is about management, creating this situation..... At about 6:15, I was at desk waiting to check out on 8/7. And waiting. And waiting. The reason I needed to be at the desk was very annoying to begin with, since this is a hotel that puts a safe charge on the bill that you can only have removed at checkout. (I expect this from Econo Lodges, never have seen a Comfort do this, but anyway). So, I wait. And wait. Until it is clear that this is a hotel that has their night auditor do breakfast. I go and retrieve her, as she is the room washing dishes, as breakfast had been busy at this time. She apologizes, and as I have said, this is not about her, she was great. But naturally has to take a quick moment to set aside what she was doing to get to the desk. Now, once at the desk, she has to log back into the computer system, because of course, by management forcing her away from the desk to do breakfast, the system timed her out. I mention that I don't care for hotels that have auditors do breakfast because of this, and she said that someone comes in, in 30 minutes. So, let us congratulate the management of the Comfort Inn on saving ten bucks. Assume their breakfast attendant makes $10/hour, by not having their attendant get in at an appropriate time for set up, a guest leaves after an overall pleasant stay with a negative opinion of the hotel. Good job, management, hope it was worth it. I also hope the night auditor is adequately compensated for this in addition to their night audit pay, since breakfast set up is about a third of a breakfast attendant's job, but you know they are not being compensated additionally for it.
Inspector487
2nd stay - convenient, clean & comfortable !
Avaliou em 23 de junho de 2019
convenient location, clean & comfortable rooms, good breakfast selections including make-your-own waffles; staff very friendly & helpful ; stayed here evening afer end of NASCAR race in Brooklyn Michigan & rates were much lower than rates on actual race dates , but rates @ all area hotels are much higher on actual race dates
Suzanne B