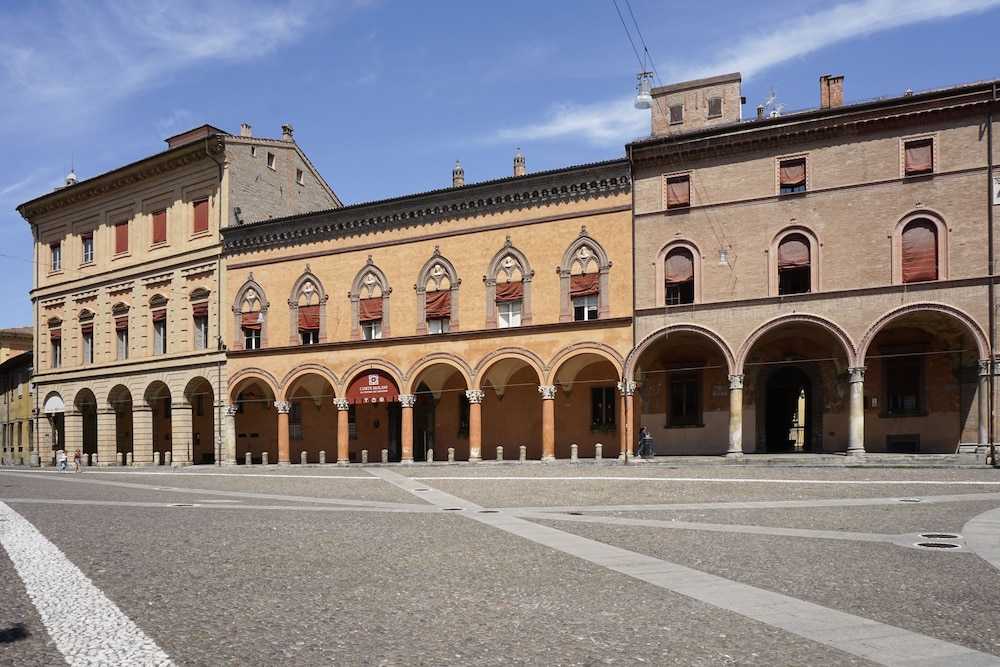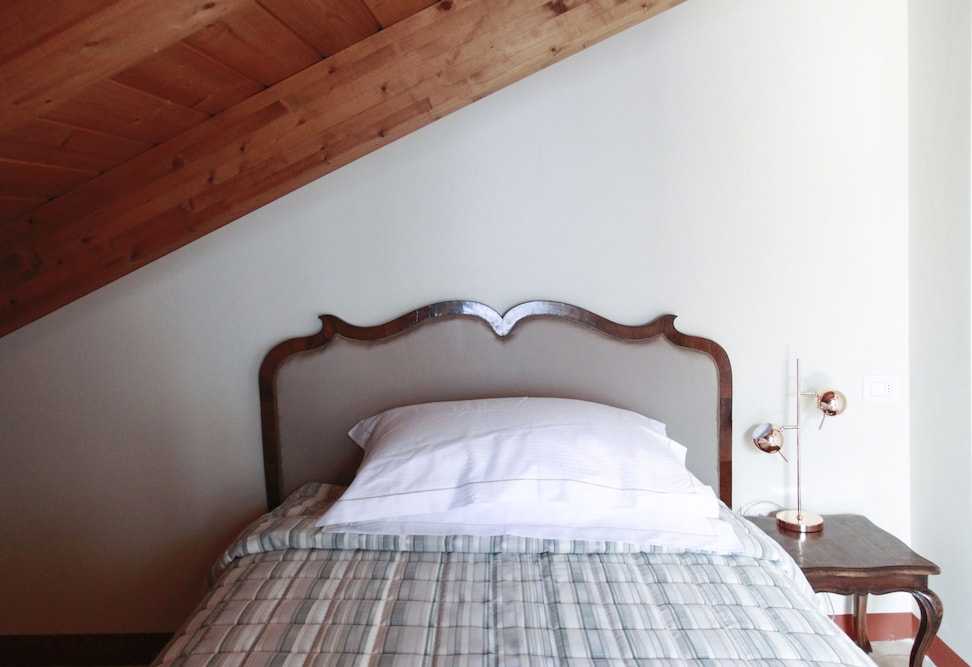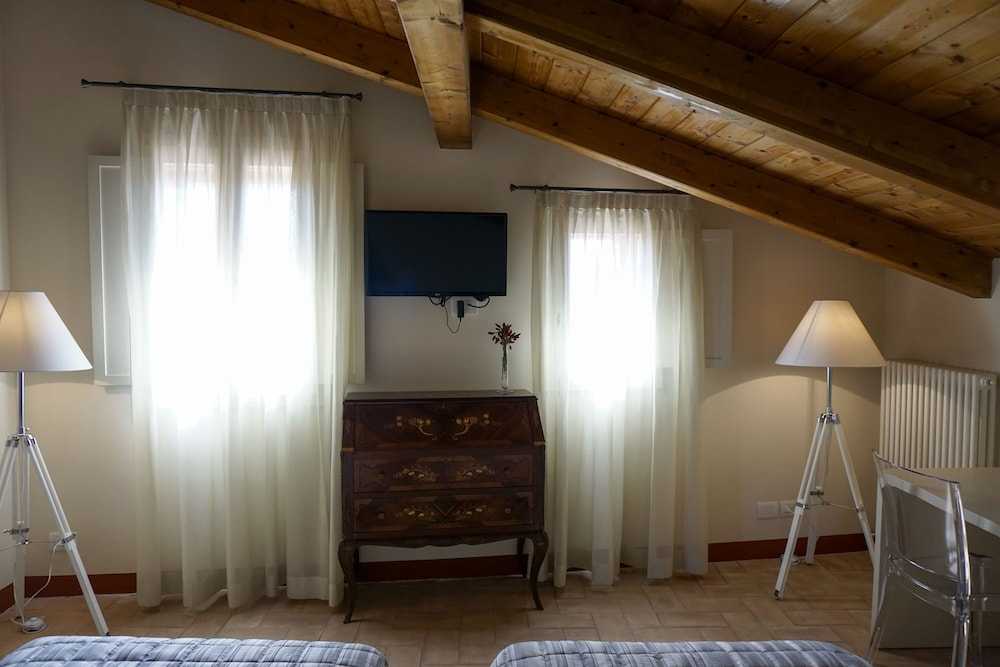 Avaliação TripAdvisor
Baseado em 60 avaliação
Ver todas
Em Bolonha (Centro Histórico), Casa Isolani Santo Stefano ficará a 10 minutos a pé de Piazza Maggiore e de Universidade de Bolonha. Este bed & breakfast está a 4 km (2,5 mi) de BolognaFiere e a 1,5 km (1 mi) de Ospedale Sant'Orsola Malpighi. Desfrute de fantásticas vistas a partir da açoteia ou tire...
Mais detalhes
Disponibilidade
Selecione a data da sua viagem
Selecione a data da sua viagem para verificar a disponibilidade dos quartos.
Informações do estabelecimento
Em Bolonha (Centro Histórico), Casa Isolani Santo Stefano ficará a 10 minutos a pé de Piazza Maggiore e de Universidade de Bolonha. Este bed & breakfast está a 4 km (2,5 mi) de BolognaFiere e a 1,5 km (1 mi) de Ospedale Sant'Orsola Malpighi. Desfrute de fantásticas vistas a partir da açoteia ou tire partido das várias comodidades e serviços ao seu dispor, incluindo Wi-Fi grátis e serviços para casamentos. Jornais grátis no lobby e armazenamento de bagagem estão entre o leque de comodidades oferecidas por bed & breakfast. Este bed & breakfast disponibiliza transporte de/para o aeroporto. Casa I...
Mais detalhes
Entrada a partir de: 15:00
Saída até: 11:00
Comodidades do estabelecimento
Serviços de recepção
Depósito de bagagens
Avaliação dos hóspedes
TripAdvisor
Pontuação dos viajantes
Excelente

43

Muito Bom

11

Bom

3

Razoável

1

Ruim

2
Perfil dos viajantes
Negócios

4

Romântica

32

Viagem a sós

1

Família

7

Viagem com amigos

7
Resumo das pontuações
Atendimento

Custo-benefício

Limpeza

Localização

Qualidade do sono

Quartos
Good location; nice room; typical apartment renting annoyances
Avaliou em 24 de fevereiro de 2020
This place is in a great location right next to the Basilica Santo Stefano. 20 minute walk from the railway station if you are coming by bus from the airport. I took the Loft room, which had a large comfy bed and an efficient bathroom. There is natural light from Velux windows, but no view. Friendly and effieicent check in, though there are the usual tensions in getting to exactly the right place and meeting your greeter. Breakfast was the ususal combination of long life and processed foods - but there was a decent coffee machine. Check out is an early 10am, though I was given to 11 as no-one elses was staying. No luggage storage
perrygrinate
Living on Piazza Maggiore
Avaliou em 24 de outubro de 2019
We had a wonderful stay at the Residency Casa Isolani on Piazza Maggiore (Via D'Azeglio)! For our first stay in Bologna it was the perfect choice - directly on Piazza Maggiore!! The Casa Isolani is a mixture between hotel/apartment. There's no reception and we received the key our two rooms upon appointment. For every question we could contact the Residency by WhatsApp and received immediately an reply. For the breakfast, we received voucher for an typical Italian breakfast (cappuccino and croissant) in the most typical and nice café just around the corner. On of the rooms (called "Piazza Maggiore") has a balcony overlooking the Piazza and we could have stayed hours there watching the crowd on of the most beautiful squares of Italy. We were also lucky to be in Bologna for the St.Antoninio Festival, with music on the square and a huge firework, directly in front of the window! If you want silence, it's enough to close the hermetic windows. The hotel situation in Bologna is difficult (few and very old hotels) and the Casa Isolani is an excellent alternative, if you don't mind not having a reception service or a breakfast room. And instead you get the most incredible feeling of living in the middle of Bologna, a city I fell in love with! We will definitely come back!
MarieL67
BEAUTIFUL APARTMENT RIGHT IN THE HEART OF THE SQUARE
Avaliou em 25 de agosto de 2019
Absolutley fantastic apartment, could not fault it, we arrived met the girl that let us in no problem,the cafe that gives u breakfast was closed for their holidays so food was bought for us for our breakfast in the apartment, this was very nice touch, our room was lovely twin beds, plenty room spotless clean, bathroom with great shower, a lift brings you to your floor all very good, 10 seconds outside the door u a in the main square, with lots aof bars and restuarants on your doorstep, pasquinis being our favorire right round the corner also the gran bar for coffee and pastries and watch Bolonga wake up in the morning, could not fault the apartment at all totally fab
Donna D
Beautiful gem in the very heart of Bologna
Avaliou em 6 de julho de 2019
Finding a great central location with easy access to all the things you are interested in seeing and doing is what a lot of us travellers are looking for. Casa Isolani gave us exactly that in Bologna. We had a spectacular room (called Bifora), modern while retaining some of the historical elements, even with a small balcony overlooking Piazza Maggiore. It cannot get more central! The room was big, beautiful, air-conditioned and with a fantastic bed, we slept like babies! The bathroom was large, with plenty of space for everything and a great rainfall-style shower. The soundproofing of the windows was truly impressive, despite there being an open-air cinema in the square we heard nothing! Included in our stay was an Italian style breakfast served in a lovely café just around the corner with a nice terrace. All-in-all we had a dream stay at Casa Isolani making our stay in Bologna one of the best we have had in Italy.
GuideVenturous
Romantic stay in a great location
Avaliou em 24 de junho de 2019
We stayed in Casa Isolani for two nights for our Silver Wedding Anniversary. The location is fantastic, right on the beautiful Piazza Santo Stefano but tucked away in a courtyard so away from the buzz. There is no reception so we arranged to meet Paula to check in and it all went smoothly. The building is very old and grand, and the hotel is on the top floor (tiny lift then one flight of stairs). Our room (Due Torre) was spacious, light and clean, with a picture-perfect view of the city and the two towers from the small window. Breakfast was help-yourself pastries, juice, cold meats and toast. Cakes were left for afternoon snacks and there was always cold water and juice in the fridge. We loved our stay in this beautiful city.
Fishfamily2014