Hôtel 3*** à Bormes les mimosas Villanais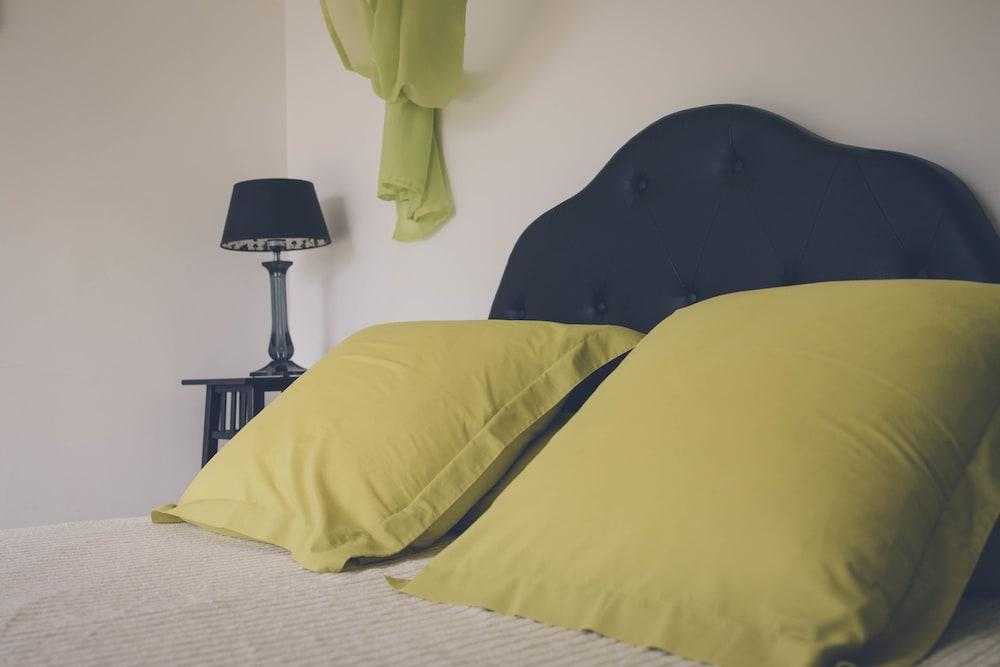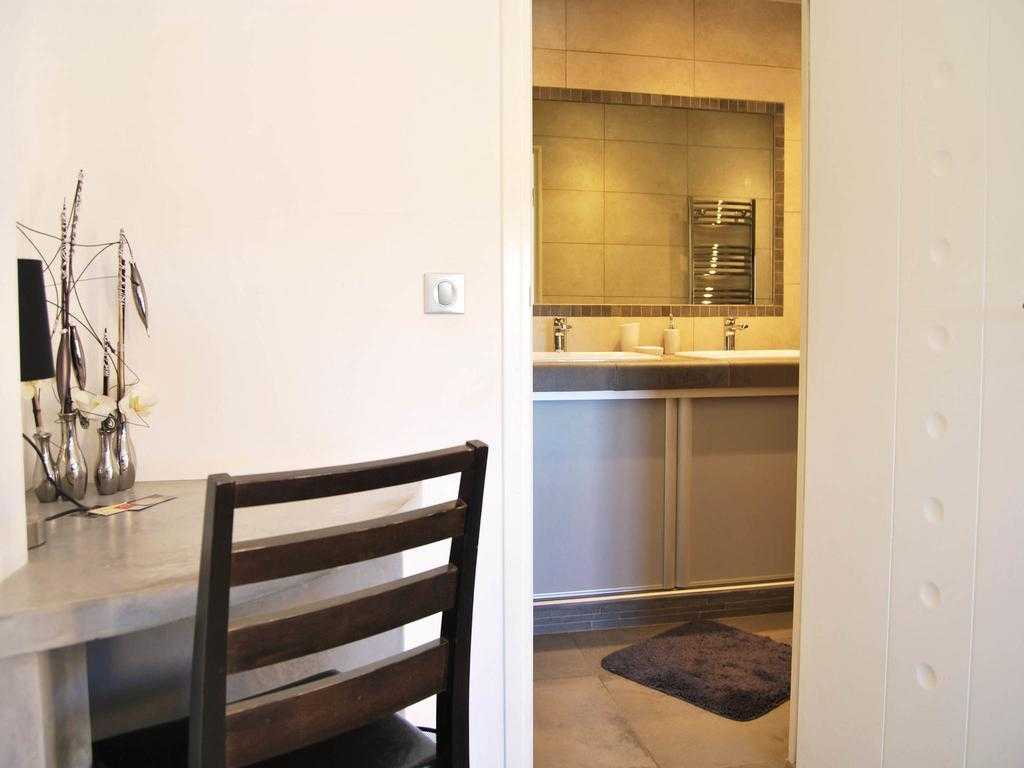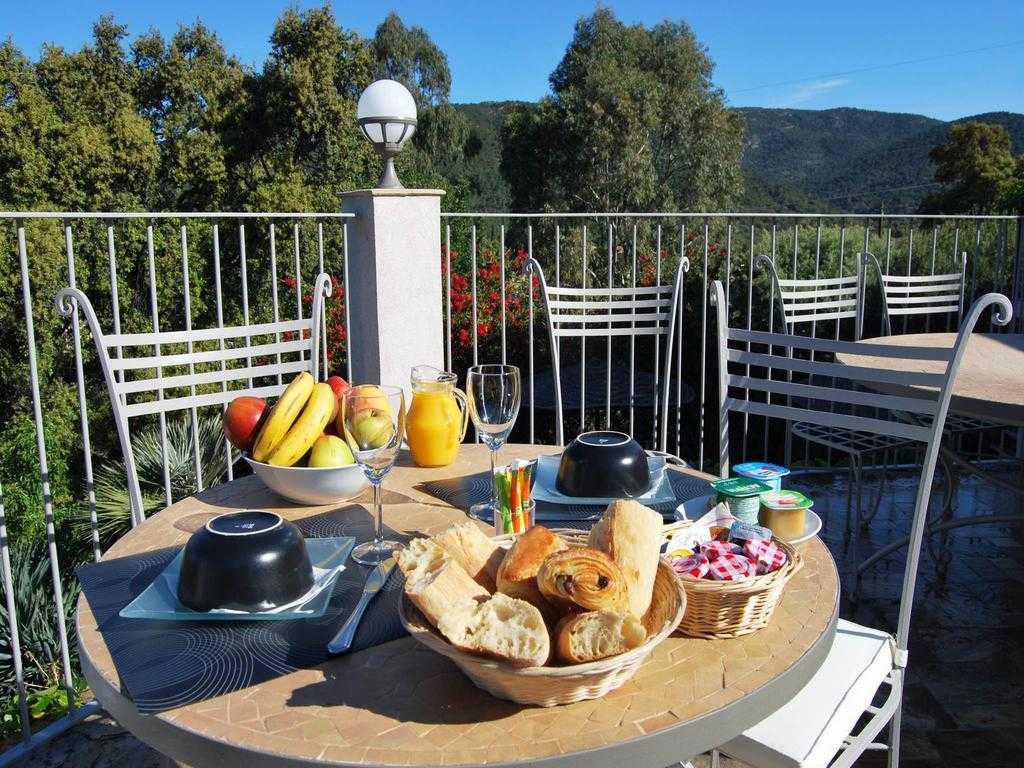 Avaliação TripAdvisor
Baseado em 201 avaliação
Ver todas
Localização Do Estabelecimento Com uma estadia Villa Nais em Bormes-Les-Mimosas, ficará a 10 minutos de carro de Plage de l'Anglade e de Camp du Domaine Beach. Este bed & breakfast está a 6,8 km (4,2 mi) de Praia de Le Lavandou e a 7,9 km (4,9 mi) de Plage de Gouron. As distâncias são apresentadas...
Mais detalhes
Disponibilidade
Selecione a data da sua viagem
Selecione a data da sua viagem para verificar a disponibilidade dos quartos.
Informações do estabelecimento
Localização Do Estabelecimento
Com uma estadia Villa Nais em Bormes-Les-Mimosas, ficará a 10 minutos de carro de Plage de l'Anglade e de Camp du Domaine Beach. Este bed & breakfast está a 6,8 km (4,2 mi) de Praia de Le Lavandou e a 7,9 km (4,9 mi) de Plage de Gouron. As distâncias são apresentadas à 0,1 milha e ao quilómetro mais próximo.
- Praia de Le Lavandou - 6,8 km/4,2 mi
- Plage de l'Anglade - 7,3 km/4,5 mi
- Camp du Domaine Beach - 7,8 km/4,9 mi
- Plage de Gouron - 7,9 km/4,9 mi
- Praia de Saint-Clair - 8,3 km/5,2 mi
- Plage du Gaou - 8,5 km/5,3 mi
Mais detalhes
Entrada a partir de: 15:00
Saída até: 11:00
Comodidades do estabelecimento
Avaliação dos hóspedes
TripAdvisor
Pontuação dos viajantes
Excelente

168

Muito Bom

25

Bom

5

Razoável

2

Ruim

1
Perfil dos viajantes
Negócios

3

Romântica

97

Viagem a sós

0

Família

63

Viagem com amigos

13
Resumo das pontuações
Atendimento

Custo-benefício

Limpeza

Localização

Qualidade do sono

Quartos
Absolutely Fabulous
Avaliou em 9 de setembro de 2019
We stayed at Villa Nais for five nights in early September and we thrilled that it turned out to be SO wonderful. The Villa is well located in the countryside about 10 minute drive from the medieval villa and beaches. Hiking trails are closer. Our lovely wedding room had its own terrace with a bucolic view of the hillside, where we saw a herd of little wild pigs one evening. Room and terrace were completely private. Pool is lovely. Generous sized and crystal clean. Guests have use of a wonderful outdoor kitchen fully stocked the tableware and fridges. But the best part of our stay was Laura, the hotelier. She formerly had a restaurant and the daily breakfast was sublime. Everything except the bread and croissants is homemade organic and unbelievably delicious. She makes her own jams and they are the best we'weve ever tasted. She's incredibly generous with her hospitality. When we missed breakfast one morning, she spontaneously served us coffe and croissants at noon. Laura makes you feel like a welcome guest. She's warm and friendly. She's also whip smart. Hopefully, you won't need to put her resourcefulness and intelligence to the test. We did. Our rental car. Role down and caught on fire at her entrance. She made repeated calls to police fire and the rental company on our behalf and spent hours trying to take care of our problem. She advocated strongly for us and convinced the rental company to get us a replacement car much more conveniently than they proposed. Highest recommendation.
Anne W
Great hideaway on the med
Avaliou em 18 de setembro de 2014
Stayed 6 nights in one of the best rooms.excellent mod comes and daily service.in good privacy. The breakfasts are first class and served as required on terrace or indoors.The barbecue facility is a necessary but welcome addition. The owner and her staff are friendly and efficient and always willing to help. I am happy to recommend for a short stay or use as a base with easy access to the coast and Le Lavendou. On the down side the venue is not within walking distance of urban facilities and vehicle access to the villa is by way of a steep mainly unmade road.once this is accepted the villa nais experience is most desire able. As an afterthought the. Villa I location is peaceful and relaxing and enjoys a good size pool for private relaxation.
musicking67
Lovely Room, Lovely Breakfast, Great Pool
Avaliou em 29 de julho de 2013
We had three nights here staying in the large 4 person room overlooking the Pool. The room was large for the family and having a good fridge and large covered balcony with table and chairs was great. We had breakfast on our own terrace which was excellent. Good quality orange juice and coffee, lots of bread, croissants and chews and ham as well as choice of eggs. Use of the communal BBQ was also a big hit. Excellent hospitality. Would definitely recommend this villa.
Stokerow
A wonderful bed and breakfast with a cheerful and kind-hearted hostess
Avaliou em 12 de julho de 2012
This is the second hotel we stayed in South France for our honeymoon. For us from Asia traveling more than 3 weeks in Europe for honeymoon, my husband and I brought very packed, large suitcases. When we arrived at the hotel, I was disappointed to find out the room we had was a really tiny one that only fitted one suitcase. As all other rooms in this B&B were booked, the warm, kind-hearted hostess immediately picked up what was written on my face and volunteer to find another nearby hotel for us!! She made a phone call to Mirage Hotel nearby and helped us secure a room there!! My husband and I drove to Mirage Hotel and we also liked the room there. As it was already evening time, we decided to move to Mirage the following day and stayed in Villa Nais for only one night (instead of 4 nights as planned earlier). The hostess and her staff were all very helpful and friendly!! The hostess was so kind to think what would make our honeymoon happy, so she was willing to let us cancel the reservation without penalty. Even though our room was very tiny (but very comfy), the bathroom is beautiful with Provencal style. The breakfast was really abundant and delicious! It was also interesting to use a bowl for coffee! The breakfast room was sunny and bright. We only stayed until around the noon time and departed to Mirage Hotel. I gave the hostess a big hug and thank her understanding and help for our trip. Next time, when we return to this area, I want to go back again. The hostess' bright and cheerful smile and her kind heart make this hotel so unforgettable and worth staying again. However, one thing we want to mention is this house does not have the sea view as some travelers' photos showed. When we arrived, my husband asked the hostess where the sea was because the house is situated on a small hill (with no sea view) and we both thought the house was by the beach. However, it turned out the photos posted by other travelers for this hotel in tripadvisor are actually where they went somewhere a few kilometers away from the hotel. This is also part of the reason we wanted to move to other hotel because we had always expected to stay somewhere with a sea view.
margarita_red2006
Perfect wedding location
Avaliou em 12 de outubro de 2011
Even if this review comes with a bit of a delay: We did rent the entire hotel for our wedding that took place in Bormes-les-Mimosas in Mai 2010. The Villa was the best we could hope for in terms of location as it is a bit remote and in terms of service. The owner helped us organising this event and even negotiated with the catering company as we were not local! All of our guests loved the location, we will never forget this day and are very, very happy with how the evening went. Thank you Laura!
I D