Omni Bretton Arms Inn at Mount Washington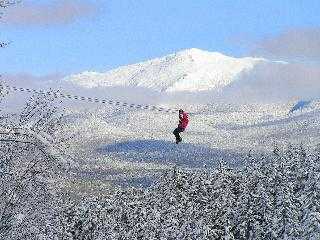 Avaliação TripAdvisor
Baseado em 600 avaliação
Ver todas
Bretton Woods is the largest ski area in NH and affords skiing and snowboarding for all.
Mais detalhes
Disponibilidade
Selecione a data da sua viagem
Selecione a data da sua viagem para verificar a disponibilidade dos quartos.
Informações do estabelecimento
Bretton Woods is the largest ski area in NH and affords skiing and snowboarding for all.
Entrada a partir de: 15:00
Saída até: 11:00
Comodidades do estabelecimento
Piscina e comodidades de bem-estar
Piscina Exterior
Banho Turco
.
Comodidades / Instalações para negócios
Salas de Reuniões
Sauna
Serviços de recepção
Depósito de bagagens
Avaliação dos hóspedes
TripAdvisor
Pontuação dos viajantes
Excelente

386

Muito Bom

131

Bom

45

Razoável

28

Ruim

10
Perfil dos viajantes
Negócios

22

Romântica

260

Viagem a sós

10

Família

232

Viagem com amigos

50
Resumo das pontuações
Atendimento

Custo-benefício

Limpeza

Localização

Qualidade do sono

Quartos
Local histórico e pitoresco
Avaliou em 23 de outubro de 2014
O hotel fica no complexo do resort Mount Washington, onde ocorreu a famosa Conferência de Bretton Woods em 1944, que selou a criação do FMI e o padrão Dólar na economia mundial. Afora isso, o local é super agradável e com uma estrutura invejável para ski, golf, hiking, mountain bike, mas também para atividades relaxantes como simplesmente observar a paisagem ou desfrutar do spa. Contudo, o Hotel deixou a desejar no quesito qualidade do sono. É inconcebível um hotel caro, luxuoso e do porte deste, colocar o hóspede em um quarto, sem isolamento acústico para o corredor, de frente ao depósito da governança, de onde vem barulhos infernais desde às 6h00 e pela manhã toda, aspirador de pó, materiais, conversas, risos, etc. Tudo para tirar o hóspede do sério e proporcionar uma experiência decepcionante, ainda mais depois de um agradável dia de passeio e jantar no excelente e premiado restaurante do hotel. O quarto em si, entretanto, é luxuoso, limpo, espaçoso, com closet para malas e roupas, muito confortável e com roupas de cama, toalhas, utensílios de banheiro e roupões de alta qualidade. A internet é boa e gratuita. Estacionamento também gratuito. Os funcionários são extremamente bem preparados e cordiais e este é o ponto alto do Hotel. Café da manhã caro, mas simplesmente incrível!
Túlio N
Ótima opção para SKI e passeio na neve.
Avaliou em 29 de dezembro de 2012
O hotel (mais se parece com uma pousada) é excelente, ambiente charmoso e aconchegante, e as pistas de ski da white mountains são tranquilas. O café da manhã no hotel é nota 10. Os funcionarios atenciosos, entretanto, ninguém fala espanhol ou português por perto, portanto há a necessidade de saber o básico em inglês. Para as crianças o Arms não possui nenhum atrativo, mas o hotel maior (Omni Mount), de fácil acesso, possui várias atrações para a meninada.
RodrigoP409
Older inn but nicely quaint
Avaliou em 1 de outubro de 2021
We stayed in the Bretton Arms and got a roomy mini-suite. It dates back to the 1890s and they've done updates that retain the quaintness. Staff amazing but understaffed. No valet service for luggage (we are seniors) no shuttle service to the main Omni so we had to drive over in the rain. Asked for and got refunded the daily resort fee as there were none of the supposed services included, including minimal dining options. Short-staffed I know and the staff did their best under difficult circumstances. Beautiful setting.
RightTruRvws
Beautiful Hotel sitting high on a mountain.
Avaliou em 21 de setembro de 2021
We stopped by to view hotel as highly recommended by our Cog Railway Conductor. It was beautiful. We wore masks. We walked around & enjoyed this lovely hotel. We found Stickneys (may have this spelled wrong) & asked for table for 3. Hostess was very curt which surprised me for this fine hotel. She did say dining room closed but you may have a table in bar which we took. Took a bit for our waiter to come but that was because the bar was kept busy by guests coming in to order drinks. It was 75th birthday for one of the gals so we really were just delighted to be able to enjoy the ambiance of this great old hotel. Service was ok never brought water but as I said these 2 guys busy as every table in bar room full. Meals were good. We walked around a bit more. The fireplace in lobby was beautiful. They said they were practicing safe COVID procedures but we truly did not see much of this going on. We literally saw no masks being worn other than the ones We had on. We were truly delighted we got to enjoy lunch here.
752ruthy
SPEND THE MONEY-BEAUTIFUL STAY
Avaliou em 16 de agosto de 2021
We just returned home from our stay at Omni Bretton Arms Inn At Mount Washington. At first glance, we were skeptical but simply because we'd never traveled to this location before and it appeared a bit "too nice" for our family trip. We have 2 small children and were looking for a place to vacation that would fill our days with activities and a place we could unwind at night. This was that place. Please note: the lodge is located across the street, and the Inn is a short walk from the hotel. We didn't think the Inn would be a good match for us but when pulling up, we were made to feel right at home with A gentlemen that worked there named Tom. Tom absolutely made our trip. I cannot speak highly enough about this individual. He was kind, helpful, great to talk to and we benefited so much from having him welcome us and befriend our kids. He had so much information for us and he was so wonderful. It is the personal attention we received at the Inn that will encourage us to return. Anyone that is reading this, know there isn't anything to eat at the Inn other than the morning coffee, pastries and juice. The walk up to the The Mt Washington Resort is 10 min walk max and it's a beautiful, peaceful walk. We enjoyed the separation from the Resort itself. The Inn neighbors the privately owned stables and we benefited greatly from that as well. There are pony rides, horseback riding and carriage rides at your fingertips for a small extra fee. We loved that and visited multiple times a day. The staff there was also wonderful. Both pools, both indoor and outdoor, were well kept and clean; Towels readily available always. The food was delicious, yet extremely costly. There aren't a ton of options other than the main dining room and the basement Steakhouse. Both offer breathtaking mountainside views. We will come back
jceedee