Sketchley Grange Hotel & Spa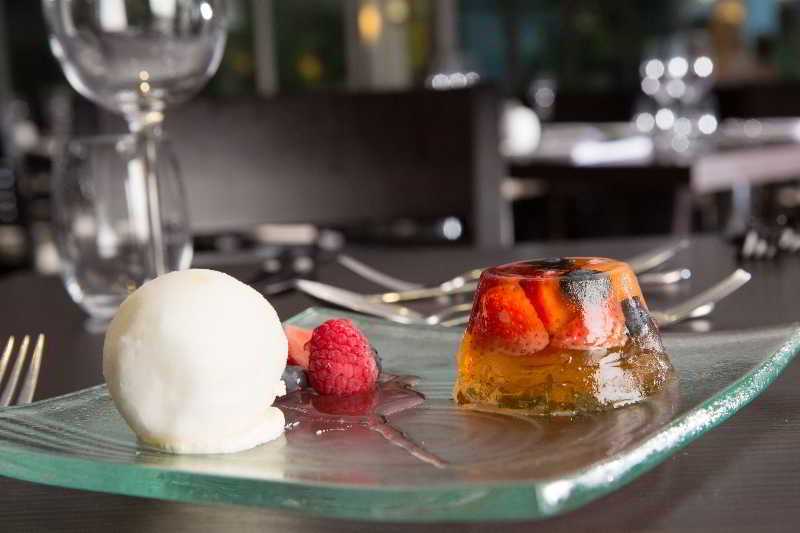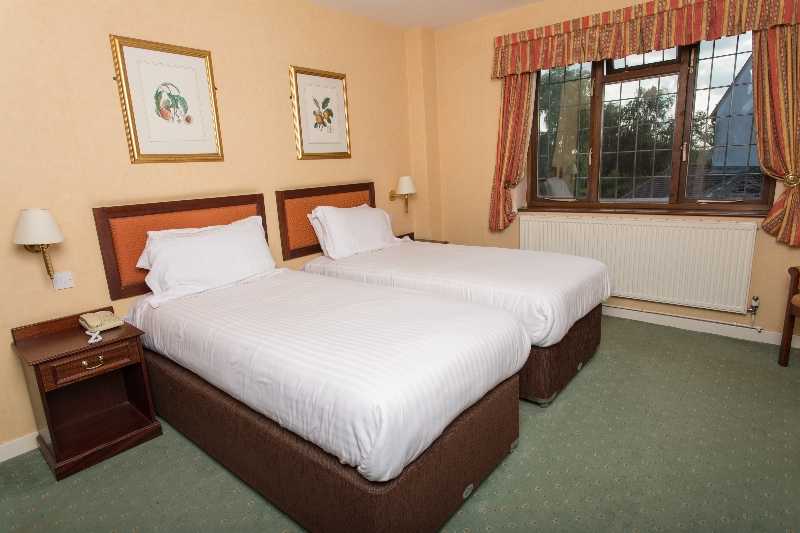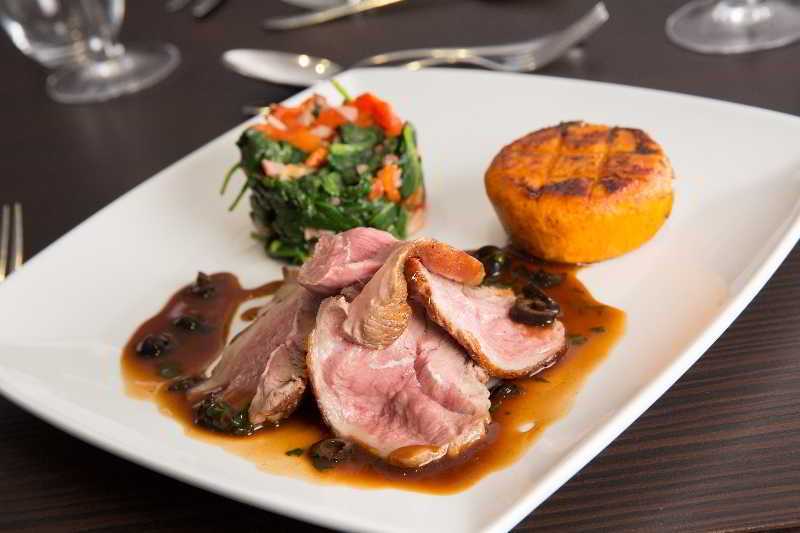 Avaliação TripAdvisor
Baseado em 1662 avaliação
Ver todas
Perfeito para famílias, este agradável hotel encontra-se em Hinckey. Localizado mesmo no centro da cidade, o imóvel permite-lhe um fácil acesso a tudo o que este destino tem para lhe oferecer. O Sketchley Grange Hotel & Spa dispõe de um total de 94 unidades de alojamento. A ligação à Internet está d...
Mais detalhes
Disponibilidade
Selecione a data da sua viagem
Selecione a data da sua viagem para verificar a disponibilidade dos quartos.
Informações do estabelecimento
Perfeito para famílias, este agradável hotel encontra-se em Hinckey. Localizado mesmo no centro da cidade, o imóvel permite-lhe um fácil acesso a tudo o que este destino tem para lhe oferecer. O Sketchley Grange Hotel & Spa dispõe de um total de 94 unidades de alojamento. A ligação à Internet está disponível para aqueles que necessitam de estar ligados quer nos espaços públicos, quer nos espaços privados. A receção está aberta 24 horas por dia 7 dias por semana. As áreas comuns neste alojamento são acessíveis a cadeiras de rodas. Aqueles que não gostam de animais podem desfrutar de sua estadia...
Mais detalhes
Entrada a partir de: 15:00
Saída até: 11:00
Comodidades do estabelecimento
Comida / Bebida
Restaurante
Comodidades / Instalações para negócios
Salas de Reuniões
Serviços de recepção
Depósito de bagagens
Avaliação dos hóspedes
TripAdvisor
Pontuação dos viajantes
Excelente

490

Muito Bom

438

Bom

315

Razoável

241

Ruim

178
Perfil dos viajantes
Negócios

216

Romântica

652

Viagem a sós

33

Família

322

Viagem com amigos

267
Resumo das pontuações
Atendimento

Custo-benefício

Limpeza

Localização

Qualidade do sono

Quartos
Disappointing compared to what it promotes itself to be
Avaliou em 18 de outubro de 2021
Firstly, I would like to point to the positives - that being the spa which was lovely and enjoyable. However we did experience a handful of issues during our one night stay which was booked through Secret Escapes, Late Luxury. Firstly to comment on the room itself, although ok on first inspection, the cleaning wasn't great - smear marks/handprints on the glass table and we have several downlighters out especially in the casing overlooking the small desk/vanity area in the room. The shower cubicle leaked all over the bathroom floor when used, the sealing around the tray on exterior was extremely mouldy, very unappealing to the eye obviously and needs redoing to stop such leaking which could cause the floor to become slippery and hazardous. The dinner that was included as part of the deal was meant to be a two course, starter and main. We were advised that due to problems in the kitchen that dinner would be served as a buffet affair and there would be vegetarian and vegan options available. Upon arriving for our time, we were sat at our table for some time awaiting a drinks order to be taken, we eventually decided to go ahead and grab our food and try to catch a servers attention for drinks. Due to food intolerances and myself being a vegetarian, there was a terrible lack of choice for starters so we didn't actually have one, opting to go for mains straight away. Again, terrible lack of choice, my young adult daughter ended up with a plate of Turkey and mash only due to the limited options not being things she could eat, myself had one choice of vegetarian lasagna which when it was brought to me was the smallest portion I have ever seen, my mobile phone handset was almost twice the size of it. I had to ask for the wine menu twice to two different servers as apparently the first lady I asked forgot. Then by the time my wine had arrived, I had actually finished my main food. I did speak to the dinner service manager who offered us free desserts which was a nice gesture, however I believe I was overcharged for the bottle of wine I ordered which was a Shiraz, this only became apparent later on in the evening when I checked my card transaction, addressed this with receptionist next morning but didnt receive resolution on it. Breakfast again was not great, there was a serving of vegetarian sausages on the side of the buffet, but I tried one and it was cold, probably due to the fact no one was eating them and the portion had just been left there for a while. The worst thing about breakfast though was the lack of quality coffee, I was pretty surprised to see sachets of Nescafe powdered coffee as the offering, this is the kind of coffee I would expect to be provided in a cheap Travelodge, not a four star hotel, the coffee machine had Douwe Egberts as options but these were greyed out. I would have really appreciated a strong coffee due to a restless night being disturbed by the noise from a wedding party right outside our room which didn't benefit from double glazing! Overall this was a really disappointing experience, this doesn't feel anywhere near a four star property and considering I booked it through Late Luxury.com and the price I paid, seems like a joke really. I would not choose to stay at the property again due to all the issues we faced and the journey we undertook to get their from our home area.
52izzyc
3 star at best
Avaliou em 17 de outubro de 2021
This is a 4 star potential facility. The restaurant is not a la carte, its buffet, four choices, go and queue up, get your own starter, and again for main course, that is most certainly not four star. The restaurant is not available Thursday, bar snacks only. Very limited menu, one dish might change each day. No glass on the tables, food hall style tables, no side plates, just the very basic cutlery- that's not 4 star either. No table cloths at breakfast just stick tables. And it's time to stop blaming covid, either that or stop charging 4 star prices. Claiming that the AA 4 star guide does not specify these things is missing the point entirely, 4 star comes with an expectation, no good waving the rules around. We booked a suite, no robe, no fridge, no heating, and over the dance floor, and of course there was a wedding reception on. That took precedence, paying guests quickly relegated. Still awake at 1230am, why were we put in the middle of the reception guest rooms? management advised that contemporary suites are over the amenities so tough luck I guess. Great spa, if you accept the dirt in the jacuzzi, a pile of grit and sand was swirling about all weekend, but what can you expect, they they allow people to walk in with shoes and boots on. Geat staff, and enough of them, which is rare enough these days. It could be great, good sized rooms, the food was good quality, I just expected more, if there are only 4 choices a steak perhaps, rather than a burger. Is a cheese burger, chips and coleslaw a 4 star restaurant menu item? Had it advertised as 3 star prices with 2 star dining, we would probably have been happy enough. I fear we are all being taken for mugs, we are all so desperate for a break we'll accept so much less, but pay the same. Time to pack it in, please, or at least come clean and tell us up front, management of expectation, basic stuff.
garyh832
Relaxing ??? Hahaha what a joke
Avaliou em 16 de outubro de 2021
We arrived at sketchley on the 15th of October upon arrival the hotel looked nice and we was really looking forward to stoping there as it was my birthday weekend away. When we arrived we headed over to reception and went to check in the lady at reception wasn't particularly very pleasant to deal with I found she was a bit arrogant almost a bit like (I hate my job and I want you all to know) she was dealing with another family when we arrived after she had finished checking them in we went to check in and she walked away as tho we didn't exist not even a (hold on just 2 minutes) after a while she come back and checked us in so we went to our room the room was fine so we put our stuff down and headed for the spa which again fine. After our time in the spa we headed over to the bar for a drink at the bar the staff wasn't very pleasant either all talking and quite a bit abrupt when taking our drinks order again a bit like ( I hate my job) after our drinks we went for dinner and that was fine the food wasn't to bad and the waiters and waitress were all very nice and very friendly after dinner we headed upstairs to go and relax in the room the heating fan was on but the room was cold the noise off the fan was terrible we rang reception and they turned it off (might as well be off if it's not working and sounds like someone got a blender on in the room) not long after next door to us started playing music within 20 minutes it sounded like being at a night club screaming, shouting, banging I'm all up for peopling having a laugh and parting but have a bit of consideration for others it's a spa break not a weekend in Spain anyway we asked reception to do something about it as you can imagine nothing happened so we rang again and they sent someone up to tell them to keep the noise down which they did for about 23 seconds and then it got louder so I said to my partner let's pack our things and go to reception which we did at reception we told (jo) we couldn't sleep in the room it was terrible she then tried telling us she had another room she would move us to in the attic which was a upgrade my partner questioned this upgrade and jo walked off (what she was trying to do was fob us off with a downgraded room and wanted us to pay the same) eventually she come back and said she had found us a room identical to what we paid for and we could have that one we went to the new room to have a look and they had put us directly underneath the room having a party so not only could we now hear screaming, shouting and banging we could now hear them stamping as well so back to reception we went and told jo we couldn't stop there because it was just as bad at this point jo started getting very rude with us telling us how she had no where else to put us and she had no control over the guests and there was nothing she could do we would have to have that room to which we replied with just give us our money back and we went home at 11pm (£400 it cost for 2 nights there and there is no way Im paying £400 to leave stressed) when leaving the hotel at 11pm you could hear the music outside coming from the room and all the screaming it honestly sounded like a night club terrible!!! I 100% recommend not going here the staff are horrible and need lessons on manners and dealing with people never would I ever in my life come back here !! Manners cost nothing
141bengig
Failed relaxing weekend stay
Avaliou em 16 de outubro de 2021
We returned to sketchley grange last night after a disappointing stay last time, we were upgraded to a lovely suite it looked amazing and first impression were brilliant, we had a lovely meal then went back to the room for some quiet time, this is not what we had, the heating system was so loud and I couldn't turn it off so I went to reception who turned it off , back up to the room it sounded like a constant flushing toilet, so back down to reception to be told I will see what I can do go and wait in your room I will call you, at 11:00 the night Porter comes to offer us a new room so we follow him to room 202 , this room was freezing in the attic and the beams were low and I'm 6'3" I refused the room as didn't want to have an injury, we decided to start packing our stuff up as the night Porter came back to offer us another room 234 we went to have a look but this room had the same noises, we packed our things and left the hotel at 11:35 pm to drive home, we were looking forward to a nice relaxing romantic weekend with a lovely upgraded suite, we were only updated because of our last visit where we were put in a room above the spa and not advise the spa heating comes on at 4am, and was very noisy too, and human waste was left on the outside of the toilet, I feel very disappointed in this hotel to say it's a 4 star rated, I'm sorry to say I won't be returning...
M5065BQcarls
Ok just
Avaliou em 15 de outubro de 2021
Booked 2 night stay with work but cancelled after one Reception experience very good , room clean and bigger than expectations however felt and looked just a bit tired , lamps on wall not working Problems in kitchens on first night so no normal service , replaced with buffet help yourself affair that was poor Food Luke warm , poor choice , mediocre quality and staff who were faultless trying their best to cope under the circumstances Room 107 avoid ..noise from plumbing all night problematic or at least pack good earplugs Breakfast good All issues reported Might have been a one off and would give the hotel another chance but just feels higher management need to get a grip of it and invest time in facilities and processes Top end price paid also so felt let down hence the cancellation
Mabdad1