Palaisdaan Hotel and Restaurant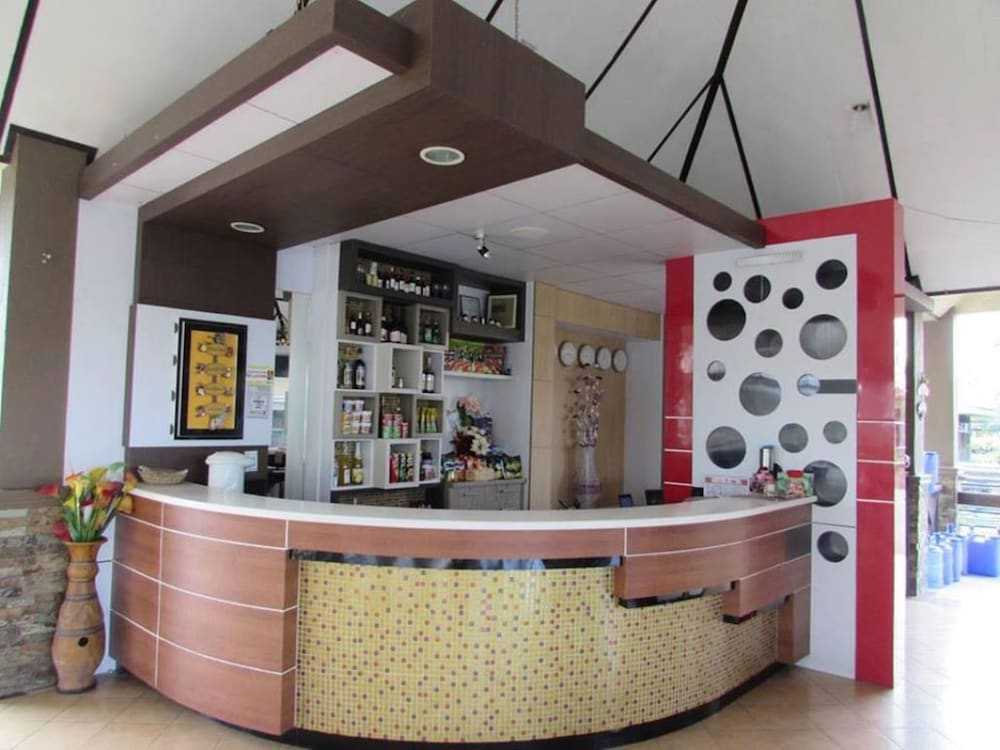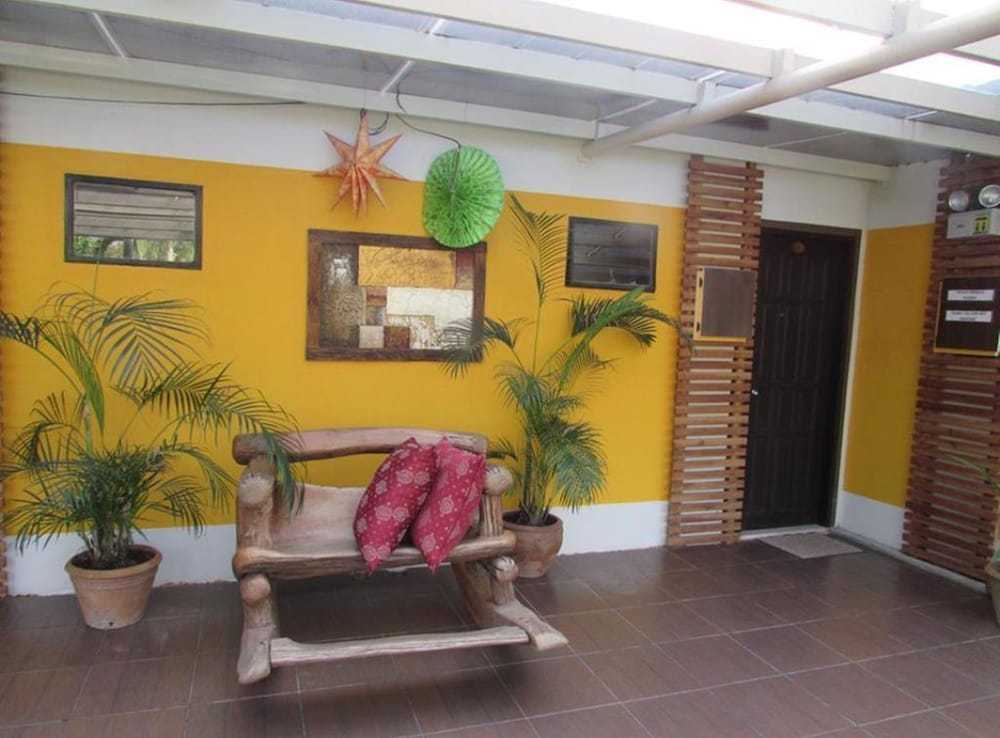 Avaliação TripAdvisor
Baseado em 7 avaliação
Ver todas
Localização Do Estabelecimento Com uma estadia Palaisdaan Hotel and Restaurant em Bagabag, ficará a 12,7 km (7,9 mi) de Universidade Aldersgate e a 17,8 km (11,1 mi) de Universidade de Saint Mary. Este hotel está a 18,6 km (11,5 mi) de Parque Nacional da Colina de Bangan e a 19,2 km (11,9 mi) de Uni...
Mais detalhes
Disponibilidade
Selecione a data da sua viagem
Selecione a data da sua viagem para verificar a disponibilidade dos quartos.
Informações do estabelecimento
Localização Do Estabelecimento
Com uma estadia Palaisdaan Hotel and Restaurant em Bagabag, ficará a 12,7 km (7,9 mi) de Universidade Aldersgate e a 17,8 km (11,1 mi) de Universidade de Saint Mary. Este hotel está a 18,6 km (11,5 mi) de Parque Nacional da Colina de Bangan e a 19,2 km (11,9 mi) de Universidade Estatal de Nueva Vizcaya. As distâncias são apresentadas à 0,1 milha e ao quilómetro mais próximo.
- Universidade Aldersgate - 12,7 km/7,9 mi
- Universidade de Saint Mary - 17,8 km/11,1 mi
- Parque Nacional da Colina de Bangan - 18,6 km/11,5 mi
- Universidade Es...
Mais detalhes
Entrada a partir de: 15:00
Saída até: 11:00
Comodidades do estabelecimento
Comida / Bebida
Restaurante
Avaliação dos hóspedes
TripAdvisor
Pontuação dos viajantes
Excelente

2

Muito Bom

2

Bom

3

Razoável

0

Ruim

0
Perfil dos viajantes
Negócios

0

Romântica

2

Viagem a sós

1

Família

2

Viagem com amigos

2
Resumo das pontuações
Atendimento

Custo-benefício

Limpeza

Localização

Qualidade do sono

Quartos
Beautiful hotel
Avaliou em 19 de janeiro de 2019
Beautiful hotel situated in amazing tropical gardens. Fantastic floating restaurant with great food. Centrally located just off the national highway. Panoramic views of mountains all round. Good price for our room and food also well priced. Nice swimming pool if a bit small.
chriscross118
Nice but expensive
Avaliou em 22 de dezembro de 2016
We spent the night here on our way to Aparri. The amenities of the room and the services they provided was good but was too pricey in my opinion. At the start, the receptionist was not even sure if she would give us complimentary shampoo. Our room had a TV, our own bathroom with hot shower. Our room had a nice big garden in front but it was far from the parking lot. The parking lot was also not illuminated to our dismay and we did not feel safe leaving our car there. Overall, if I had the option to go back to Bagabag, I would stay at another place.
PatrickAnsel
Holiday at Bagabag, Nueva Vizcaya. Cagayan Valley Region.
Avaliou em 31 de julho de 2016
I have been to Bagabag 4 times in the past and on each occasion, we stayed at this lovely place called Palaisdaan Resort. This resort was originally a fish pond and was eventually turned into a resort with chalets, restaurant , fish spa and a function hall for seminars, birthday gatherings and wedding functions. The restaurant is sited at the center of the pond and has 2 gazebos to the right and left of the restaurant.The chalets are situated about 20 metres behind the restaurant and are connected to the restaurant by a cemented platform or pathway that is above the pond water. The chalets form a " C " shape and the function hall is close by. There are a few gazebos on the landscaped area with a fish spa where you can experience fishes nibbling at your legs. The pond where the restaurant is sited has plentiful of large carps and cat fishes. the fishes will come to the surface in the morning expecting to be fed. You can ask the workers for fish pallets ( free of Charge ) and they will give you enough to keep the fishes happy. Breakfast at the restaurant is very spartan. We usually like to try their local breakfast such as Talong ( brinjal)or Ampalaya ( bittergourd) fried with eggs and a cup of garlic rice with a hot drink. We have hosted dinners at the restaurant for our local guests ( around 25 people) and the restaurant does a fine job of cooking some very tasty local cuisine such as crispy pork, fish in black sauce and fried chicken. The charges are very reasonable and the portions of food is very generous. The interior of the chalets are of acceptable standard equivalent to 2 1/2 stars lodgings. We once hosted a graduation dinner for my boss` housekeeper`s daughter comprising of 20 tables with a live band at their function hall. I estimate the whole entire ground of this resort is no more than 1 1/2 acres of land. The owner loves to keep dogs and I counted more than 10 dogs at the resort. The dogs do not trouble anybody at all. But it might be a little tricky in the middle of the night. We once experienced a live telecast blackout during the FIFA World Cup Q-finals. Thinking we can ask for help from the night guard, we attempted to walk across the cemented footpath bridge. There were too many dogs sleeping at the pathway, so we decided to play safe by going back to our room. So no live telecast but we found out later that telecast can be disrupted and it was very common for it to happen. The night guard can be an issue too if you reach the resort at 2.00 till 4.00 am and try to check-in even with reservations. It is very difficult to contact the night guard because the entry gates are locked. Surrounding this Palaisdaan resort are acres after acres of paddy fields stretching into the foothills faraway. The air is very fresh here with no visible signs of pollution. About 20 minutes away, you can visit the small town of Solano where you can get whatever you fancy including popular fast foods. The hill resort of Baguio is 5 hours drive from Solano town and the World Heritage hill side rice paddy fields is also 5 hours drive from Bagabag. Bagabag is also known for its pineapples and corn fields.
arty1355
Good food!
Avaliou em 16 de setembro de 2015
Food was great. Good service. Nice ambiance! A must try in tayabas! Price was a bonus. Paying around 2k for 10 people was a steal! My niece enjoyed the fishes. Lastly, don't forget to try the kalabasang pilipit and buchi. (There's vendor at the entrance with her pilipit and buchi in the bilao) . If not for the traffic going to tayabas (via candelaria-sariaya), i will be visiting this place like every week!!!
DOCJOYLAN
Friendly staff and quiet place
Avaliou em 7 de julho de 2015
Some friends arranged for our stay here. It was good. I would recommend staying at the rooms toward the back away from the fish ponds. The rooms are very roomy there and things worked fine. We enjoyed CNN Philippines too on the TV. The food at the restaurant was great, and prices were fine. Wifi is available in the restaurant area.
wokabaut