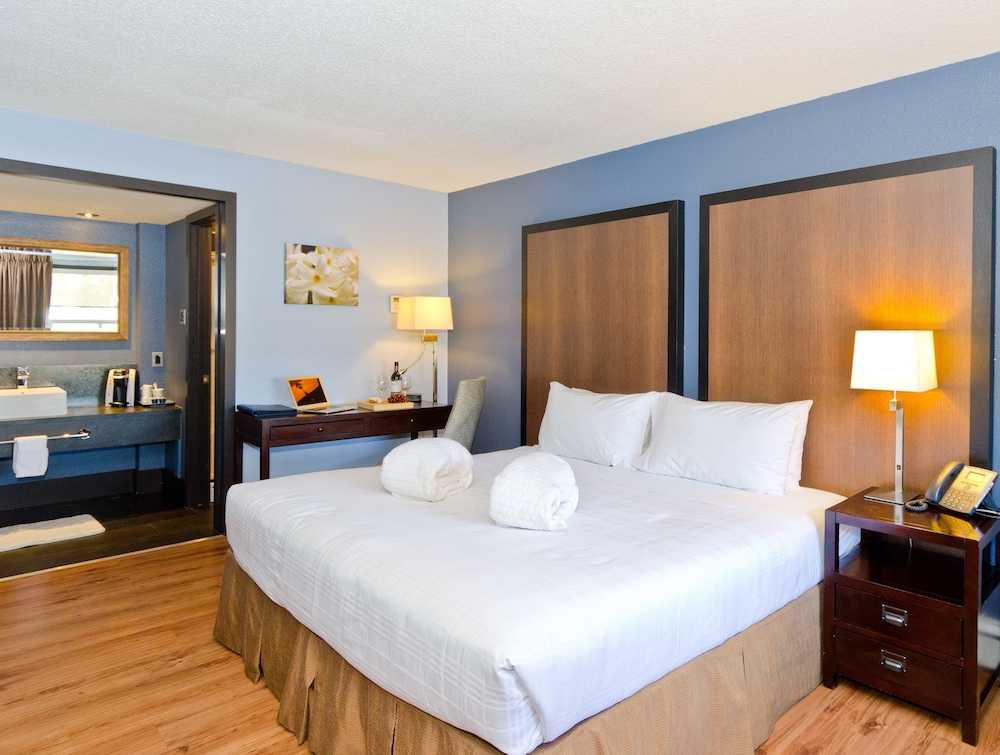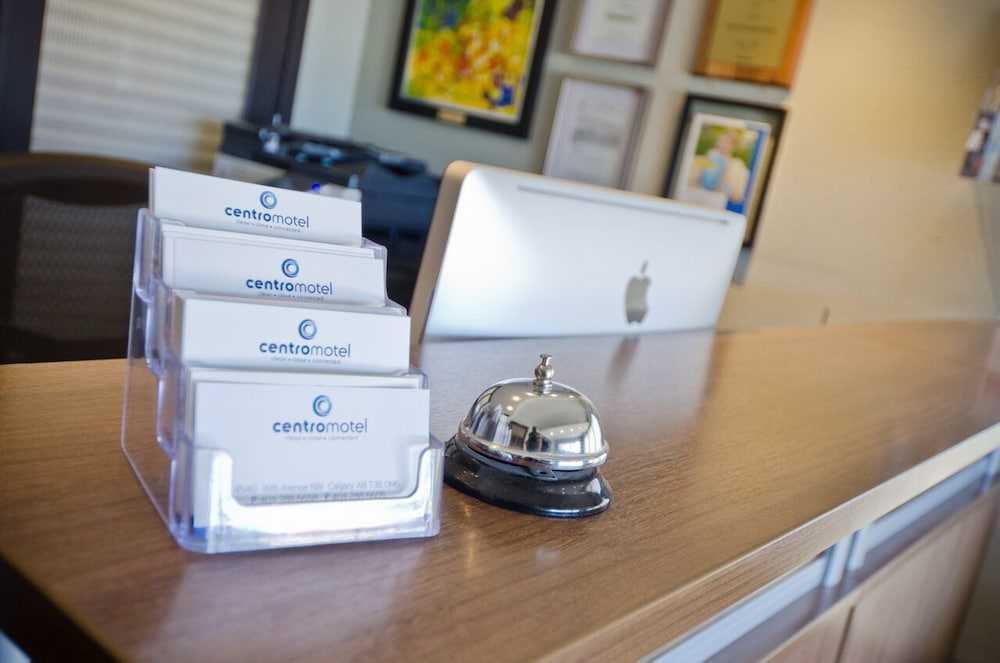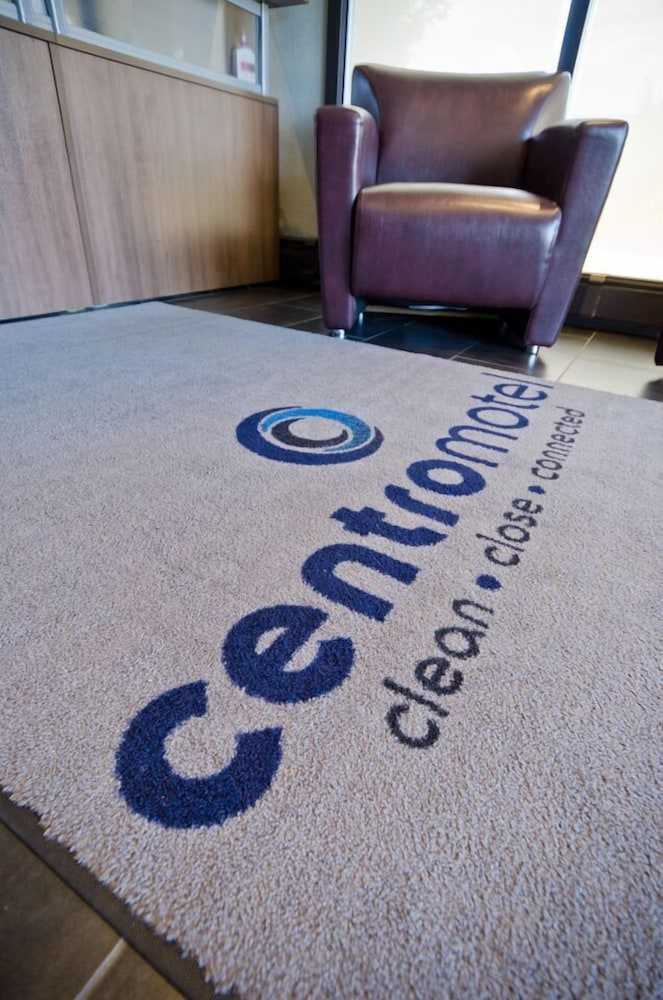 Avaliação TripAdvisor
Baseado em 303 avaliação
Ver todas
Este confortável hotel encontra-se em Calgary. O alojamento consiste em 30 unidades de alojamento. Este hotel não é amigo dos animais.
Mais detalhes
Disponibilidade
Selecione a data da sua viagem
Selecione a data da sua viagem para verificar a disponibilidade dos quartos.
Informações do estabelecimento
Este confortável hotel encontra-se em Calgary. O alojamento consiste em 30 unidades de alojamento. Este hotel não é amigo dos animais.
Entrada a partir de: 15:00
Saída até: 11:00
Comodidades do estabelecimento
Serviços de recepção
Depósito de bagagens
Avaliação dos hóspedes
TripAdvisor
Pontuação dos viajantes
Excelente

123

Muito Bom

94

Bom

43

Razoável

21

Ruim

22
Perfil dos viajantes
Negócios

39

Romântica

120

Viagem a sós

33

Família

63

Viagem com amigos

19
Resumo das pontuações
Atendimento

Custo-benefício

Limpeza

Localização

Qualidade do sono

Quartos
Centro Motel
Avaliou em 3 de outubro de 2021
The front desk staff were awesome to deal with. Very professional. As for the room well here we go. The bed was very comfy didn't wake up with a sore back. Dog friendly. The linens were really good. Negatives: shower head sucked, toilet seat was loose, shower doors I think were installed backwards, could have really used a hand held shower head. Heard the people above us stomping around. The fridge was small and a bit noisy, the ac unit made funny noises(but worked well). Could have been cleaned a bit better but still not terrible. Was it worth $100 a night? No I don't think so. More like a $70-80 a night motel. Would we stay again? In a pinch yes we would.
mikerowland2013
Smells absolutely disgusting
Avaliou em 3 de abril de 2021
I'm currently staying here and I'm scared that I might have to extend one more night just because it's Easter and my credit card company hasn't processed my payment in time for me to go to a quality hotel. My room smells terrible, especially my bed sheets. I can't tell if it's the scent of animal droppings or what. The stench is on my skin and my hair and I'm scared to open my suitcase to take a shower because I don't want any of my clothes or belongings carrying this smell. The motel looked like a decent option online due to the photos, and it really does look like the housekeeper did a good clean, which is why that awful smell is so baffling. Last night when I checked in, I couldn't even enjoy my food due to the smell. Today I haven't eaten at all, because I don't want to gag. Window being open isn't helping. I'm considering walking to Safeway to buy some cleaning products since I'm a former housekeeper, but it might not solve anything with these gross-smelling sheets. I want to give a fair review because the staff that I met were nice and everything but the smell is no complaints, but I'm not liking this experience at all.
TDotTravellerJones
Never again
Avaliou em 7 de fevereiro de 2020
I truly regret having stayed here, I will certainly not be staying here again, and I will not recommend this motel to anyone. Online, the booking process seemed standard. Little did I know. Sleeping under a bridge in a snowy night would have been so much more comfortable and simple. I have never been treated this bad before. Such a lack of empathy made me wonder if there was something about me they particularly disliked at the front desk. My accent, maybe? There's nothing worst than wanting to cry because people are being so rude to you, and having to still be there, accepting it all, because it's late and all you want is access to the room you already paid for. This stay makes me wish I hadn't come to Calgary.
Girlwholovestravels
Not bad for the price
Avaliou em 20 de dezembro de 2019
Stayed here over a year ago and it was great. Everything was new, fresh, and clean. This time around, the flooring was stained and broken, the sliding door on the shower was hard to move because the handle was so loose it was almost falling off. The shower caulking was Mouldy and falling apart. The phone never worked and the tv remote wouldn't turn it on. The beds and linens were comfortable and clean. The parking lot was never plowed and very hard to walk across
Anon19374
Economical Accommodation
Avaliou em 5 de novembro de 2019
The Centro Motel is very economical, has few amenities but is clean with free WiFi, and free breakfast. The bed was comfortable and the staff was very helpful and polite. The motel is close to the University of Calgary, McMahon stadium and Foothills Hospital.
Karen A