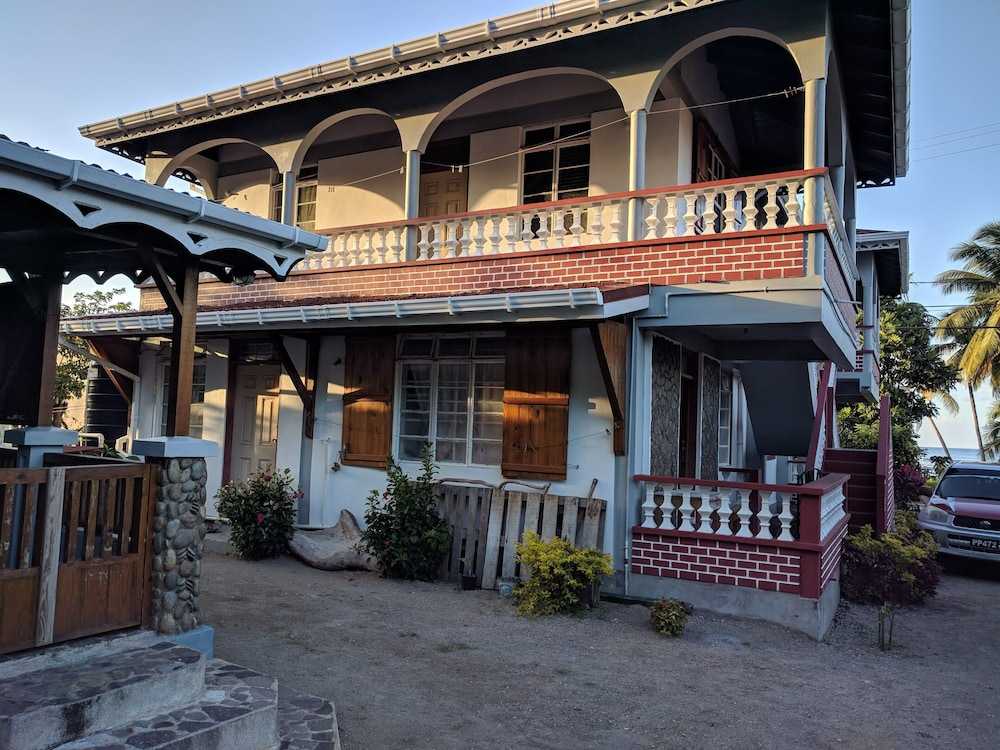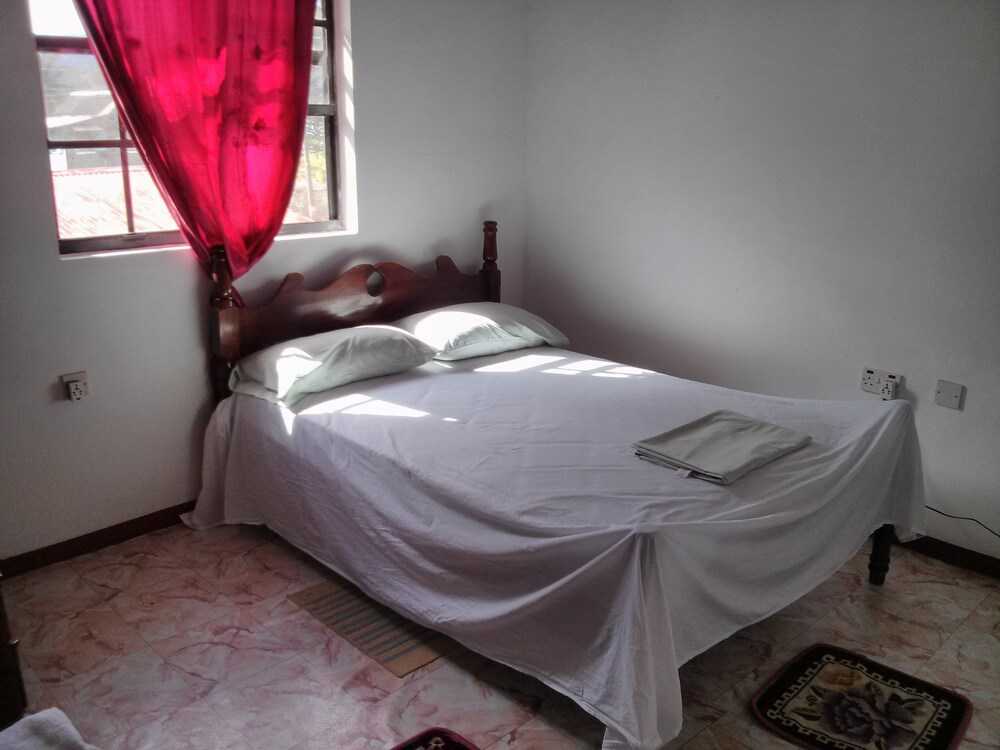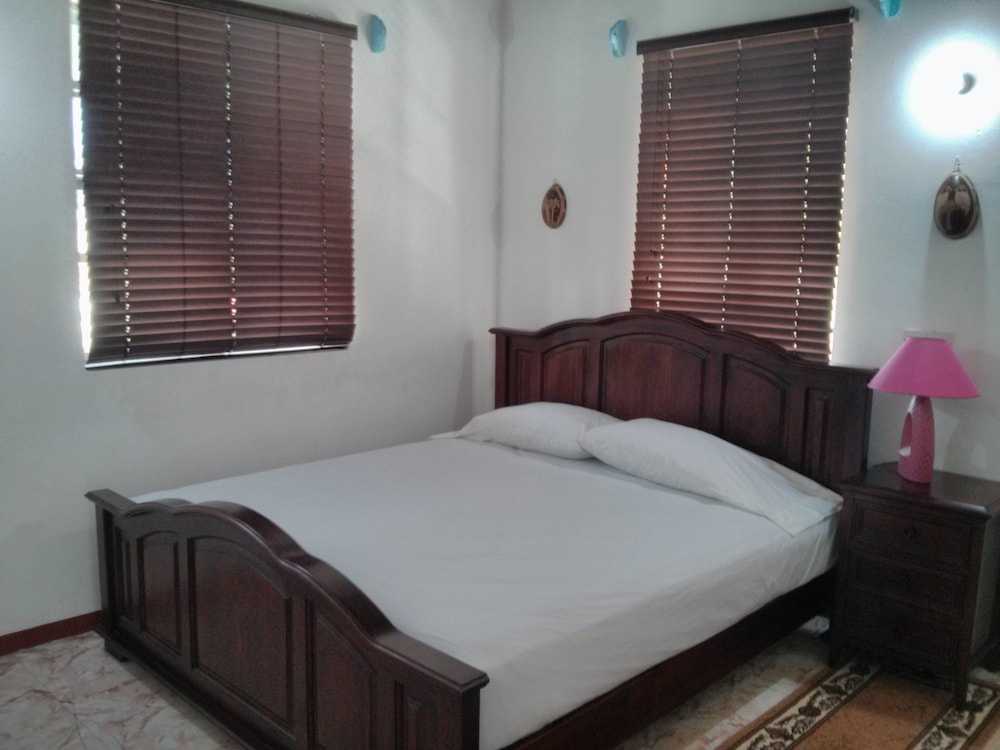 Avaliação TripAdvisor
Baseado em 14 avaliação
Ver todas
Localização Do Estabelecimento Ao alojar-se Mainroad Suite em Calibishie, ficará à beira-mar, a 5 minutos de carro de Red Rocks e de Praia de Hodges Bay. Esta residencial de praia está a 2,9 km (1,8 mi) de Northern Forest Reserve e a 4,3 km (2,6 mi) de Praia de Woodford Hill. As distâncias são apr...
Mais detalhes
Disponibilidade
Selecione a data da sua viagem
Selecione a data da sua viagem para verificar a disponibilidade dos quartos.
Informações do estabelecimento
Localização Do Estabelecimento
Ao alojar-se Mainroad Suite em Calibishie, ficará à beira-mar, a 5 minutos de carro de Red Rocks e de Praia de Hodges Bay. Esta residencial de praia está a 2,9 km (1,8 mi) de Northern Forest Reserve e a 4,3 km (2,6 mi) de Praia de Woodford Hill. As distâncias são apresentadas à 0,1 milha e ao quilómetro mais próximo.
- Red Rocks - 1,3 km/0,8 mi
- Praia de Hodges Bay - 2,4 km/1,5 mi
- Northern Forest Reserve - 2,9 km/1,8 mi
- Praia de Woodford Hill - 4,3 km/2,7 mi
- Batibou Beach - 4,3 km/2,7 mi
- Chaudiere Pool - 7,8 km/4,9 mi<...
Mais detalhes
Entrada a partir de: 15:00
Saída até: 11:00
Comodidades do estabelecimento
Avaliação dos hóspedes
TripAdvisor
Pontuação dos viajantes
Excelente

12

Muito Bom

2

Bom

0

Razoável

0

Ruim

0
Perfil dos viajantes
Negócios

1

Romântica

7

Viagem a sós

4

Família

1

Viagem com amigos

1
Resumo das pontuações
Atendimento

Custo-benefício

Limpeza

Localização

Qualidade do sono

Quartos
The Real Dominica
Avaliou em 30 de março de 2017
My wife and I stayed in the studio apartment for 8 nights. Young Nixon (the manager) was a terrific support and guide for our island experience. After just a short time you begin to get a feel for what life is like there for Dominicans--as this place is a part of a local neighborhood. Young's parents also keep an eye on things--and his mother even loaned us a wonderful book "Black and White Sands" by the late British ex-pat Elma Napier. So much of what the book describes is still a part of Island culture. The studio unit is well-built, the queen bed is comfortable, and the overall feel of the place is great. The on;y downside for us was related to the upside--if someone in the neigborhood is having a party, you are going to hear it. The first couple of days, also, was Carnival, so of course there was a lot of partying. That's not the every day experience. Highly recommended!
Andy P
Experience the true Dominica
Avaliou em 13 de junho de 2016
Young Nixon, the manager of the property, truly takes any and all steps to make you feel welcome from the moment that you arrive. He introduced my family to places that we would NEVER have been able to find on our own, and he helped us have a true island experience. He will treat you like family and make sure that you have whatever you need. His parents have a nearby garden, and they shared fresh mango, bananas, breadfruit, and coconut water, and introduced me to amazing food such as chatou (octopus, trust me, it is delicious). It is not your typical island resort where they all look the same. If that is what you are looking for, then simply go to Cancun. But if you want to immerse yourself in a wonderful culture with some of the friendliest people in the world, then you can't go wrong staying in Calibishie at the Mainroad Suite.
Jeffery W
Peaceful and wonderful Dominica stay
Avaliou em 16 de março de 2016
If you want an authentic taste of Dominica life, this is the place to be, Calibishie Mainroad Suites. Been a solo traveller I was very concerned about safety and the opportunity to explore the amazing Dominica island. Young Nixon , the last son of the owner run this place and he is highly professional guy who before my trip reassured me about my worries. The cottage is fully and nicely equipped, very clean just located at the back of the house of the owner so I felt super safe. The bed us super comfortable and I had the best sleep ever as this place is super quiet at night .The studio has good wi fi connections and it is located very close to restaurants , main local attractions and supermarket and one cash point.Eveything is very close nearby. I would recommend to request a special breakfast at an additional fee prepared by the lovely Shelley , Young's mum , it is delicious. I felt really lucky as the family really looked after me and treat me like part of them as well as respecting my privacy. Calibishie is a nice very clean little town with everything you need nearby.There is lot of interesting spots to see like Pointe Baptiste, the Napier chocolate estate ( homemade chocolate), the Batibou beach( A MUST) The Zion garden from Danny so fascinating . I also was blessed as I manage to rent a car although I do not drive thanks to Young who drove me around the most amazing places in Dominica. I had such an amazing and adventurous experience and I would have never seen most places if i went on my own as he knows lot of people so he can recommend and guide you through the best spots nearby and around the island.He can also pick you up and drop you to the airport for a small fee as it is cheaper than what you would paid on arrival at the airport. I will also recommend to use Young as your Tour Cicerone as he charges a much modest fee compared to the other tour guides of the islands which I contacted prior to my trip Thank you Young Family for the most memorable holiday.I was truly sad to leave LOVE YOU Michela
Choco78
Nice studio in the middle of the village
Avaliou em 7 de janeiro de 2016
We only stayed one night in the studio apartment (which is a small separate cottage) on our way back to the airport. In hindsight, we should probably have stayed at least another night in Calibishie since it seemed to be a very nice place. The accommodation is handled by Nixon, who I presume lives together with his parents in the main house. Both he, his parents and grandfather (?) were very nice and friendly and really wanted us to have a great time. We got lots of tips of things to see and do in the area. The studio itself is a small cottage in the backyard. It has it's own bathroom with a shower and toilet as well as a small kitchen. Everything was clean, in good condition and the kitchen had plenty of utensils. The location is right in the middle of the village, two blocks from the local grocery store and ATM.
LeoB606
Great service, great accommodations!
Avaliou em 1 de julho de 2015
Comfortable clean spacious rooms right in the heart of the action in Calibishie. The proprietor Young Nixon was helpful in every possible way assisting me with directions and introductions to local persons. My trip was actually centered around kicking off construction on a piece of property I have purchased on the Middle Ridge above Calibishie. So if there is any proof I can provide that this is a truly special place it is that I am uprooting and moving to the amazing island of Dominica. At Mainroad Suites you will be close to the best restaurants in Calibishie, two grocery stores, a few minutes drive to the awesome North end beaches, and 20 minutes from the Marigot airport. Perfect!
FishLife17