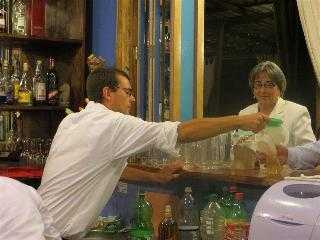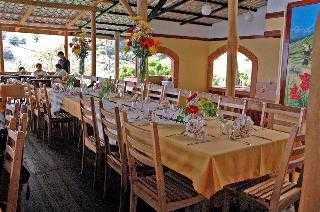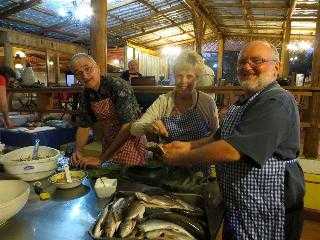 Avaliação TripAdvisor
Baseado em 417 avaliação
Ver todas
Este agradável hotel está localizado em Valle Central. O estabelecimento dispõe de um total de 24 agradáveis unidades. Não são permitidos animais de estimação no Guayabo Lodge.
Mais detalhes
Disponibilidade
Selecione a data da sua viagem
Selecione a data da sua viagem para verificar a disponibilidade dos quartos.
Informações do estabelecimento
Este agradável hotel está localizado em Valle Central. O estabelecimento dispõe de um total de 24 agradáveis unidades. Não são permitidos animais de estimação no Guayabo Lodge.
Entrada a partir de: 15:00
Saída até: 11:00
Comodidades do estabelecimento
Comida / Bebida
Restaurante
Comodidades / Instalações para negócios
Salas de Reuniões
Serviços de recepção
Depósito de bagagens
Avaliação dos hóspedes
TripAdvisor
Pontuação dos viajantes
Excelente

253

Muito Bom

105

Bom

35

Razoável

20

Ruim

4
Perfil dos viajantes
Negócios

13

Romântica

178

Viagem a sós

24

Família

86

Viagem com amigos

67
Resumo das pontuações
Atendimento

Custo-benefício

Limpeza

Localização

Qualidade do sono

Quartos
Best Stay of our Trip!!
Avaliou em 8 de fevereiro de 2021
A charming and unique Family operated Lodge! Simply put: this was the nicest, most hospitable, cleanest and scenic hotel/AirB&B/rental that we stayed with during our 17 day trip in CR!! Even the CATIE Botanical Gardens barely have 10% of the incredible amount of plants, flowers and such a variety of birds on its grounds!! We extended our stay there, since we truly felt in a Paradise. The Holland decoration, the details in room decoration and amenities, the delicious breakfast and warm, talkative staff made this my favorite part of my trip. Somewhat of a museum-type exhibit at the entry about volcanology & the region. Be sure to take the path down to the in-depth canyon from the property and ask first about the rich history their land holds from the previous 3000 year old civilization that inhabited this specific area of the Turrialba Volcano. Hasta Pronto!!!
jasonQuebecCanada
Escape from the city
Avaliou em 12 de setembro de 2020
Writing a review from our two trips in this time of Covid. We live in the capital of San Jose and wanted to get out of the city and support the economy in any way we could. Guayabo Lodge was a wonderful get-a-way. It is great to be up in the mountains and to explore the beautiful grounds or hike down to the river. Although the restaurant and common areas are not open, you can arrange for meals delivered from a local cook who makes all the great local classic dishes. Simple and satisfying. We stayed in one of the Mountain Suites so we also had a mini-fridge, microwave, and 2-burner stove. Rossana and Pedro are great english-speaking hosts. We are planning to return for a third visit soon.
sherric0558
Beautiful, serene and comfortable
Avaliou em 8 de junho de 2020
As some COVID restrictions are lifted in Costa Rica, where we currently live and work as teachers, my husband and I decided to get out of our city of Liberia and explore the beauty of nature and various wonders in the Turrialba area. We reached out to Guayabo Lodge as a possible place to stay that was located near both Guayabo National Monument and Irazu Volcano, and also that would be more secluded so we could enjoy nature and not add to COVID risks for ourselves or others. From the first contact, owner Rosanna gave a prompt response, a discount on the room (since they had just reopened and there is no restaurant or other services), and lots of great tips on what to see and do in the area. We stayed in one of the Mountain Suites, which had an amazing view of the Turrialba valley, as well as a small kitchenette, comfortable bed, nice sitting area and large bathroom. The whole place is quite lovely with incredible gardens that attract birds and butterflies, and they have some goats and cows as well (with fresh milk and cheese for sale!). Rosanna and her husband, Pedro, were very accommodating in many ways, including bringing us special bananas and some of their homemade specialty honey coffee. The location of the lodge was excellent for exploring the area and just enjoying the amazing views in the lush mountains. In our 4 days we were able to visit Guayabo National Monument, Turrialba Volcano (from La Central, which is about as close as you can get with the park closed), Irazu Volcano (a must see - amazing!), Lankester Botanical Gardens in Cartago (definitely worth a visit), and Aquiares Coffee & Community plantation (oldest coffee plantation in Costa Rica). We even had time to do a little hiking at the lodge, down to a lovely river and a small banana plantation, and we sat and enjoyed nature and the farm animals, with rare opportunity to see a goat kid that was only one hour old. I should also mention that to support one of their former restaurant employees, the lodge owners arranged for her to do meal catering to guests at the lodge, so we had several meals delivered to our room that were very good and a reasonable cost. The only down-side to our trip was that we expected from our email conversation to have reliable high-speed internet service. Normally we prefer to be "unplugged," but we had committed to still teach 3 of our English classes while we were away. The internet service was not high-speed or reliable. After Pedro's many attempts to help us with this, the conclusion was made that the wireless router was fine, but the service from the provider was terrible and there was no way we could teach. We truly believe the owners didn't realize this - the last time internet was an issue for them they had 50 people staying at the lodge and assumed the volume was the problem. All worked out OK as other teachers were able to cover for us and we were able to enjoy our time away without teaching at all - probably for the best. But I want to include this note so that others don't have the expectation of good internet service. Regardless of what anyone says, it's just tough to get good internet service in a remote area of Costa Rica - period. Definitely go to Guayabo Lodge, but go to "unplug" and enjoy the time with nature and the beauty that permeates the area. You will be SO glad you did.
Kathy P
Perfect one night stop to break up long road trip
Avaliou em 13 de abril de 2020
We had a long road trip and used this accommodation to break up the journey. It was a good choice. Location was wonderful having wonderful views in all directions including the volcano. Lovely room with our own private patio. Good restaurant at hotel.
Michael D
Lovely place! Beautiful location and gardens, lovingly decorated
Avaliou em 26 de março de 2020
We stayed just one night at Guayabo Lodge as part of our tour of CR this month. You can really tell that a lot of love, care and attention has gone into this place :) The gardens are beautifully kept and full of big fragrant flowers and plants. The panoramic views surrounding the lodge are stunning. Our bedroom was on the ground floor with a little terrace outside in the garden. The bed was super comfy and beautifully clean, as was the bathroom. It is quite quirky and old-fashioned decoration-wise but I thought that was lovely. The rooms are quite spacious and there are lots of communal areas throughout the hotel which have strong Wi-Fi. A little nature walk has been created too over the road in the ground which was fun to explore before dinner! We saw toucans and other colourful birds flying around. I also enjoyed saying hello to the sheep :) My only feedback would be to cater better for vegans with a hot vegan option on the menu for dinner. Both me and my partner are vegan and we struggled with the menu because even the corn tortillas which are usually vegan had egg in them. I'd had a HUGE lunch on the way so it wasn't too much of an issue, but the only thing I could eat was a mango and chia seed salad which was very sweet and more like a dessert than a main. They did make up some vegetable wraps for my boyfriend, but they were wheat not corn so I couldn't eat them. As much as I love fruit I don't particularly want to eat it for my dinner :) Overall a lovely stay in a beautiful setting in a hotel that is clearly run with lots of love and care.
CoconutVanilla