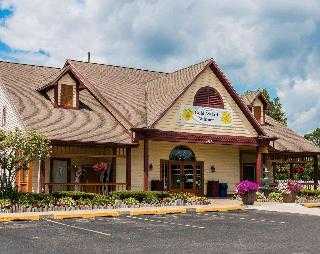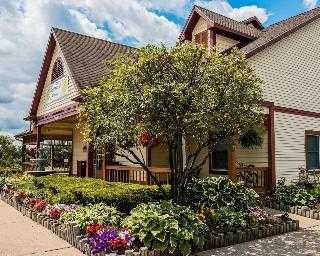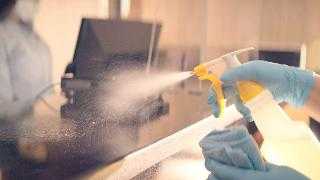 Avaliação TripAdvisor
Baseado em 212 avaliação
Ver todas
The hotel is located minutes away from the Gerald R. Ford International Airport.
Mais detalhes
Disponibilidade
Selecione a data da sua viagem
Selecione a data da sua viagem para verificar a disponibilidade dos quartos.
Informações do estabelecimento
The hotel is located minutes away from the Gerald R. Ford International Airport.
Entrada a partir de: 15:00
Saída até: 11:00
Comodidades do estabelecimento
Avaliação dos hóspedes
TripAdvisor
Pontuação dos viajantes
Excelente

96

Muito Bom

73

Bom

27

Razoável

5

Ruim

11
Perfil dos viajantes
Negócios

37

Romântica

61

Viagem a sós

18

Família

65

Viagem com amigos

11
Resumo das pontuações
Atendimento

Custo-benefício

Limpeza

Localização

Qualidade do sono

Quartos
Best Park and Fly
Avaliou em 28 de agosto de 2021
Making a short 4 day trip and found this Park and Fly, normally I don't use this chain but the price was very reasonable. I read the reviews and wasn't sure but after my stay I would definitely recommend this Econo Lodge. I was pleasantly surprise of the room size and layout with living area separate from bedroom, the staff was very accommodating, at check in I was given all the info needed and the shuttle drive/owner was also accommodating. Upon my return, the shuttle arrived within 12 minutes. For an older hotel it sounds like they are continually trying to improve. As for the breakfast, with the price of the room and the fact there is 38 breakfast restaurants close by I felt it was quite sufficient. I will DEFINITELY use this hotel again. And how many hotels personalize your TP. ;) Donna K- beladonna231@yahoo.com
Knudsenn7
Disappointing breakfast
Avaliou em 27 de maio de 2021
Nice place and a good price, but their minimal free breakfast has become miniscule.--No cereal or milk, no o.j., just coffee and a few gas-station mini-donuts. On the plus side is we got room service every morning of our four-night stay. Most motels no longer provide daily room service.
travel963
Love this place
Avaliou em 19 de novembro de 2020
I have to say out of most hotels and I even mean high end hotels that I've stayed at the hotel beats them. I love the front desk people and their hospitality. The clean Ing service always comes around snd ask about trash fresh towels. Also every room Is a suite. They give you great value for your money as I usually pay $48-$65. The rooms are always clean. They have great cable and they even service breakfast snacks. Another thing I'll like is that they have airport shuttle. So please check them out as I stay they all the time.
Deondra T
A GREAT PARK AND FLY LOCATION
Avaliou em 15 de abril de 2020
COST: Very reasonable for 15 days 169.50. BREAKFAST: Didn't use as our flight left very early SHUTTLE: Very prompt (both ways) and the driver was what my husband and I considered a safe driver. We were given a business card with the number to call upon our return. The directions (oral) as to where to pick it up were made very clear at check-in. ROOM: Nothing fancy, but clean. COMPLAINT: Since it is an older renovated hotel, the sound deadening isn't much. The room above us was active all night and we could hear them pretty well...not much sleep for us. CHECK-IN/OUT: Very easy, fun and courteous. CAR PARKING: They indicated where they would like us to park . Also, they wanted us to back in and leave room away from the curb so their snowblower wouldn't clip the car. They also wanted room between the cars so it would be easier to clear off the snow. Speaking of that, our driver even carried my suitcase, helped to clean the snow off the car, and loaded my suitcase into the car. This is definitely a good choice for a park and fly.
Donna W
Disappointing
Avaliou em 31 de janeiro de 2020
The room was dismal, dark and depressing. The pinch pleat draperies in our first floor room were only for appearances, (not designed to close) which left only a sheer drape and no privacy. Lights from the nearby expressway shown in our room all night. Light also flooded in the room from all four sides of the entrance door. The light in the bathroom cannot be turned on without also turning on the extremely loud fan, disturbing everyone in the room. Our room looked NOTHING like the photos at the website. If you plan to stay here, my advice would be to ask to be shown your room before checking in.
sunlover42429