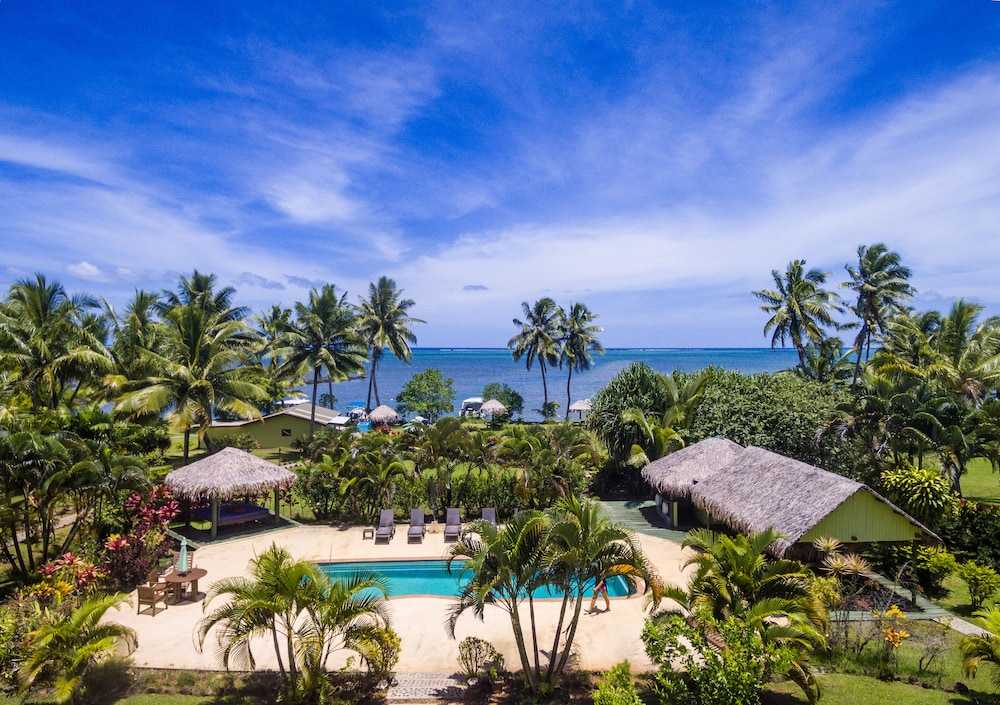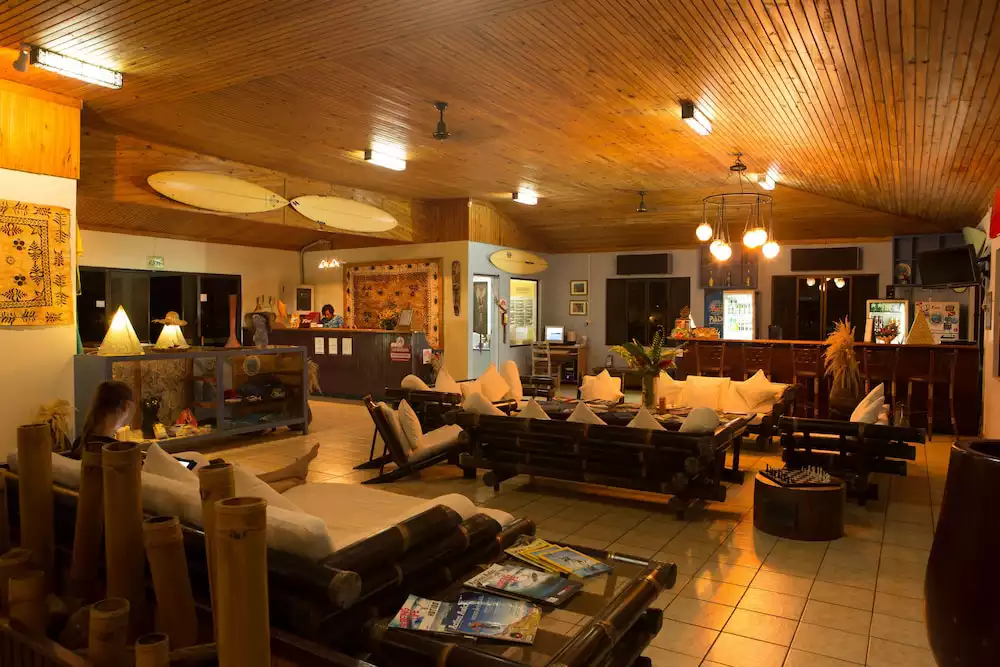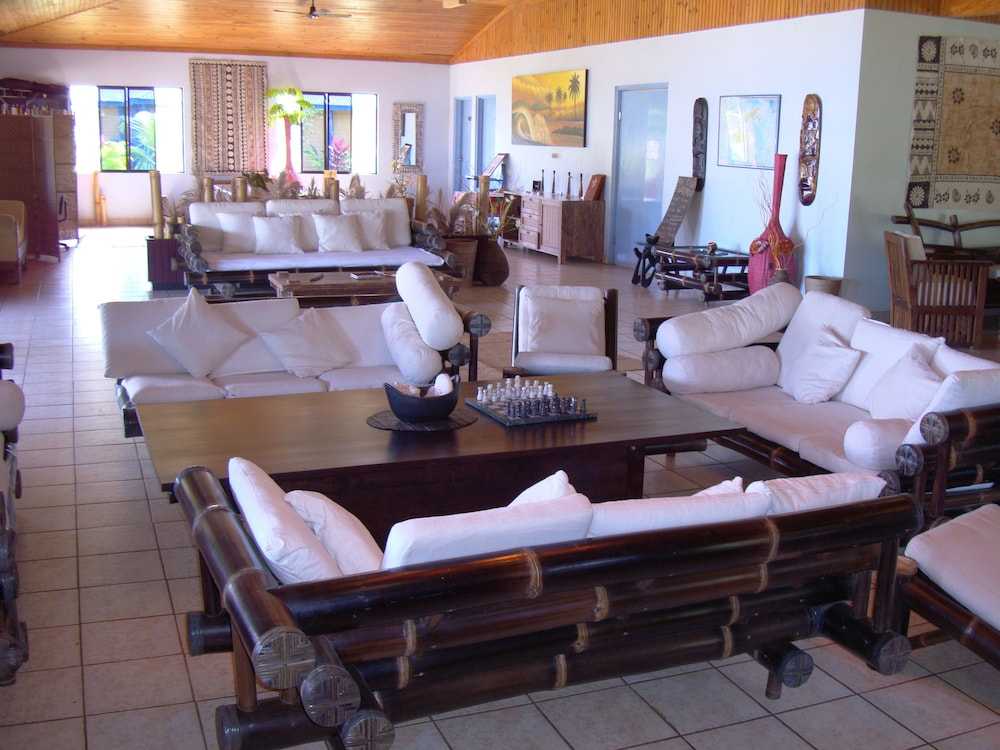 Avaliação TripAdvisor
Baseado em 403 avaliação
Ver todas
Localização Do Estabelecimento Em Deuba, Waidroka Bay Resort ficará à beira-mar, a 1 minuto(s) de carro de Doca da Baía de Waidroka e a 11 minuto(s) de Baía de Vunanui. Este resort para famílias está a 20,4 km (12,7 mi) de Namatakula Beach. As distâncias são apresentadas à 0,1 milha e ao quilómetr...
Mais detalhes
Disponibilidade
Selecione a data da sua viagem
Selecione a data da sua viagem para verificar a disponibilidade dos quartos.
Informações do estabelecimento
Localização Do Estabelecimento
Em Deuba, Waidroka Bay Resort ficará à beira-mar, a 1 minuto(s) de carro de Doca da Baía de Waidroka e a 11 minuto(s) de Baía de Vunanui. Este resort para famílias está a 20,4 km (12,7 mi) de Namatakula Beach. As distâncias são apresentadas à 0,1 milha e ao quilómetro mais próximo.
- Doca da Baía de Waidroka - 0,1 km/0,1 mi
- Baía de Vunanui - 6,9 km/4,3 mi
- Namatakula Beach - 20,4 km/12,7 mi
- Arts Village - 26,4 km/16,4 mi
- The Pearl Championship Golf & Country Club - 27,2 km/16,9 mi
- Kula Eco Park - 51,6 km/32 mi .O aero...
Mais detalhes
Entrada a partir de: 15:00
Saída até: 11:00
Comodidades do estabelecimento
Comida / Bebida
Restaurante
Piscina e comodidades de bem-estar
Piscina Exterior
Serviços de recepção
Depósito de bagagens
Avaliação dos hóspedes
TripAdvisor
Pontuação dos viajantes
Excelente

277

Muito Bom

88

Bom

16

Razoável

8

Ruim

14
Perfil dos viajantes
Negócios

7

Romântica

114

Viagem a sós

69

Família

52

Viagem com amigos

129
Resumo das pontuações
Atendimento

Custo-benefício

Limpeza

Localização

Qualidade do sono

Quartos
Ótima surpresa em Fiji
Avaliou em 23 de novembro de 2018
Ficamos 3 noites no Waidroka. Foi uma surpresa chegar lá e conhecer o casal de brasileiros responsáveis pelas áreas de Wellness e Surf. Super vibe no barco, nas aulas de yoga e nas conversas durante o jantar. Os quartos são confortáveis e existem barcos para transporte aos picos de surf e mergulho. Ficamos com vontade de voltar. Não existem muitas opções de alimentação no entorno, mas a comida do hotel é saborosa.
camilabarcellos
Accommodating staff, beautiful property, great diving
Avaliou em 28 de fevereiro de 2021
Had an amazing diving and yoga retreat at Waidroka Bay Resort. Loved the laid back atmosphere and friendly staff. I have been to 30+ resorts in Fiji and this one is one of my favs. Andy, Lorna, plus the rest of the staff are so accommodating and have so many fun stories to share. You won't want to miss out on going for a dive here! The rooms have an eco-friendly feel, and the property is tucked inside a forest. There isn't a proper beach per se but you can still SUP, snorkel, kayak from shore -- and swim in the pool whenever you feel like. If you're a surfer, this is also a great home base to explore some of the local breaks + Frigates. Food was great as well! Can't wait to come back.
C_WasHere
Unmeasurable Hospitality
Avaliou em 25 de março de 2020
The people make the place! I cannot say enough about how well we were accommodated while on this trip! The service received from the managers-Lorna and Andi to the dive masters and staff was 5 star. The food was excellent and plentiful! The accommodations were clean, air conditioned, and comfortable. There were 8 days of bliss! Then the unthinkable happened, and we were faced with being stranded indefinitely. Lorna worked tirelessly for to assist our group in negotiating a way to depart, all the while reassuring us that we would be cared for if we were stuck. The sentiment of welcome and hospitality came from everyone working at the resort. While relieved to be getting home, I left with concern for those we left behind to face the challenges of these uncertain times. When the world returns to normal, I would definitely recommend a visit to Waidroka Bay Resort! Much aloha to everyone there! Bula vinaka!
437carrir
Raising to the Occasion
Avaliou em 24 de março de 2020
I could write a review about the lovely, rustic accommodations, the delicious meals, the proximity to wonderful dive sites, and the terrific staff at WBR, but so could many others. Instead, I will comment on the way our group of 16 was aided and assisted when the world started coming apart at the seams. We had cancelled flights, deadlines to leave the country, and many challenges that other guests have not experienced. When everything goes wrong, people show their true colors. The kindness was overwhelming. Lorna and Andy did everything in their power to help us. Lorna spent a whole day at the computer and on the phone (call waiting) to get us booked on flights before the airport closed. Matt and Emily who had led us on many special dives, jumped in and led a FREE snorkel trip. We were allowed to stay beyond our reservations with very generous prices. I just can't say enough about these people. When traveling is allowed again, I know they will provide every guest with an experience that surpasses any other resort in Fiji.
Jamie P
Sweet little surf + dive spot off the beaten path!
Avaliou em 16 de março de 2020
This place is a little secret that isn't fair to keep to myself. We went during low season, overlap of good waves and good diving, few people, and had such a good time we extended longer. If you're looking for uncrowded waves and diving - this place hits the spot. It's not a surf resort that also offers diving, and it's not a dive resort that also have surf boats - they really do both, and this is reflective of the owner Boris being passionate about both sports. Most days we went out to surf it was just three of us from the resort, our surf guide Dukes, and 1-2 other people. Sometimes we (my boyfriend and I) were the only people in the water. What a nice change from the crowds in the Mamanucas! The diving is also outstanding, considering a lot of people that come to the Coral Coast actually come to dive. On multiple days we were able to surf, and also dive and freedive the reef underneath. And these aren't mediocre surf breaks and little stretches of forgettable coral - we spent a day surfing at Frigates Passage, then dove the reef right after and saw a 3m great hammerhead and many other shark species - in addition to passing through a superpod of pilot whales on the way out. There's not much more an ocean lover could ask for. The resort is set in individual bungalows surrounded by lush jungle, with A/C which was pretty clutch. You get decent reception with a SIM card if you need to work from there. Tasty food is carefully cooked every day, great little fully stocked bar. The staff are great! We felt like we were home with family, truly good people all over the place - the surf guides, the boat captains, the dive instructors, kitchen staff, manager, even the gardener man had the biggest smile and waved good morning every day. It was a huge bonus to be there while the owner Boris was also there - what a wealth of knowledge about the area. The people we met while there were also the kind of people you want to plan a reunion again the next year with! Can't say enough good things about this place - a little tropical slice of happiness we were lucky to call Home for 10 days.
amyuyma