Six Acres Bed & Breakfast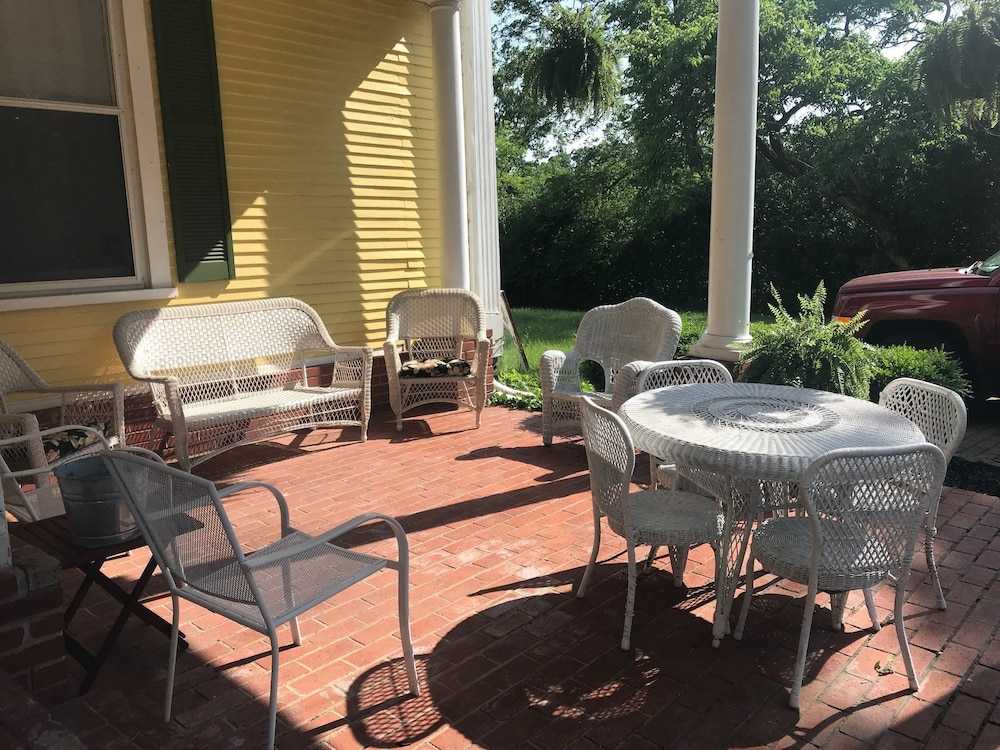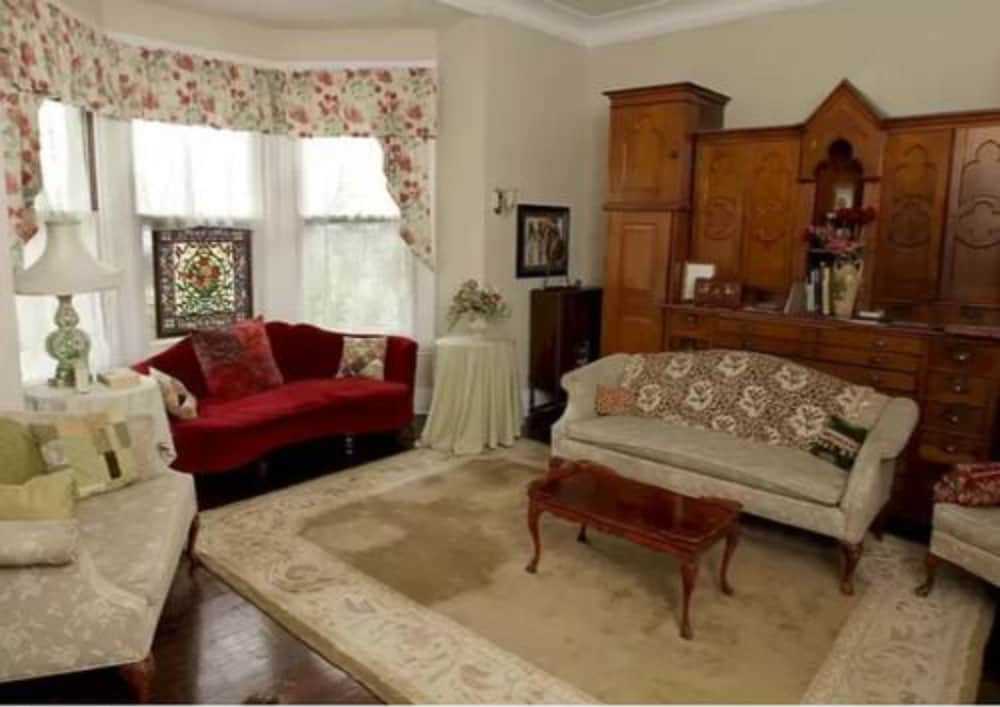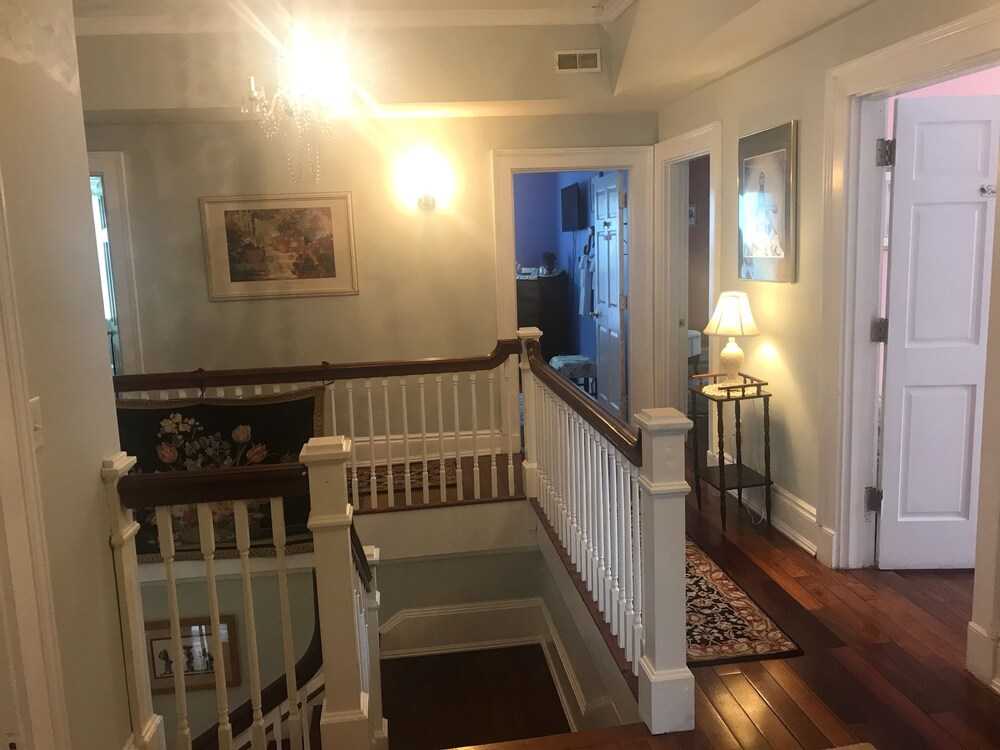 Avaliação TripAdvisor
Baseado em 79 avaliação
Ver todas
Este confortável hotel está situado em Downtown. Com um total de 5 unidades de alojamento, é um local agradável para se ficar. Não são permitidos animais de estimação nas instalações.
Mais detalhes
Disponibilidade
Selecione a data da sua viagem
Selecione a data da sua viagem para verificar a disponibilidade dos quartos.
Informações do estabelecimento
Este confortável hotel está situado em Downtown. Com um total de 5 unidades de alojamento, é um local agradável para se ficar. Não são permitidos animais de estimação nas instalações.
Entrada a partir de: 15:00
Saída até: 11:00
Comodidades do estabelecimento
Comida / Bebida
Restaurante
Avaliação dos hóspedes
TripAdvisor
Pontuação dos viajantes
Excelente

35

Muito Bom

23

Bom

8

Razoável

5

Ruim

8
Perfil dos viajantes
Negócios

6

Romântica

31

Viagem a sós

6

Família

20

Viagem com amigos

9
Resumo das pontuações
Atendimento

Custo-benefício

Limpeza

Localização

Qualidade do sono

Quartos
Great stay!
Avaliou em 31 de dezembro de 2020
We had an excellent stay! Everything was very clean and elegant. Breakfast was great and served right on time. The location was perfect and the house is beautiful! It's close to a lot of restaurants, easy drive to the downtown.
katiekD487TT
Two Sisters
Avaliou em 28 de dezembro de 2019
We enjoyed our stay. Everything was very clean. However, when I booked the room, no mention was made that there was 2 houses, & that we would not be in the main house. The gentleman did very kindly help to carry our luggage up a steep narrow stairs. Although very neat, there was not any elegant touch. We also did not realize that breakfast was not served until 8:30. Breakfast was good but a little skimpy, no fruit or muffins. The eggs were light & fluffy. The experience was ok, but not exactly what we were expecting.
pearlm218
Enjoyable Stay
Avaliou em 4 de setembro de 2019
My wife and I spent two excellent nights at Six Acres Bed & Breakfast. The room we had (Grandma Sallie Mae) was spacious and comfortable. The breakfasts were spectacular. The location was close to everything we came to visit, but was set off from the street by trees, so there was a lot of privacy. The price was definitely affordable. We will stay there again on another trip to the city.
johna_penkrot
Charming and historic bed and breakfast
Avaliou em 3 de setembro de 2019
The house is old but Kristen has restored most of it and filled it with lovely antiques and meaningful art. It sits atop a hill so the view of the woods is peaceful and there are quiet streets nearby to walk. The B&B is in the College Hill area of the city where there are affordable, Bohemian shops and restaurants. The breakfast was delicious and Kristen served guests on the front porch which was very pleasant.
Teresa S
Lovely hosts, good for big group get-together, but rough around the edges
Avaliou em 13 de julho de 2019
We had a group of 10 people and booked all the rooms in the main house. We enjoyed the sense of history and appreciated the restoration of the place, but as some other reviewers have noted, it has a ways to go to really feel up to snuff. The rooms are very spacious, we found the beds comfortable, but some of the furniture is downright broken as opposed to old and quaint. It was cold weather when we were there, and the space heaters in the rooms were definitely necessary. It was disappointing to have the windows all covered with plastic - I get the insulation value but then it's not much of a view. Overall it was a very successful stay for us, and we may go back because the location and size were just what we needed - and again, the hosts are extremely nice. But as a reviewer I feel I have to be honest about the state of the property so other guests will have realistic expectations. I would recommend it, but just know it's not in pristine shape.
EBBPL