Rothschild-Pound House Inn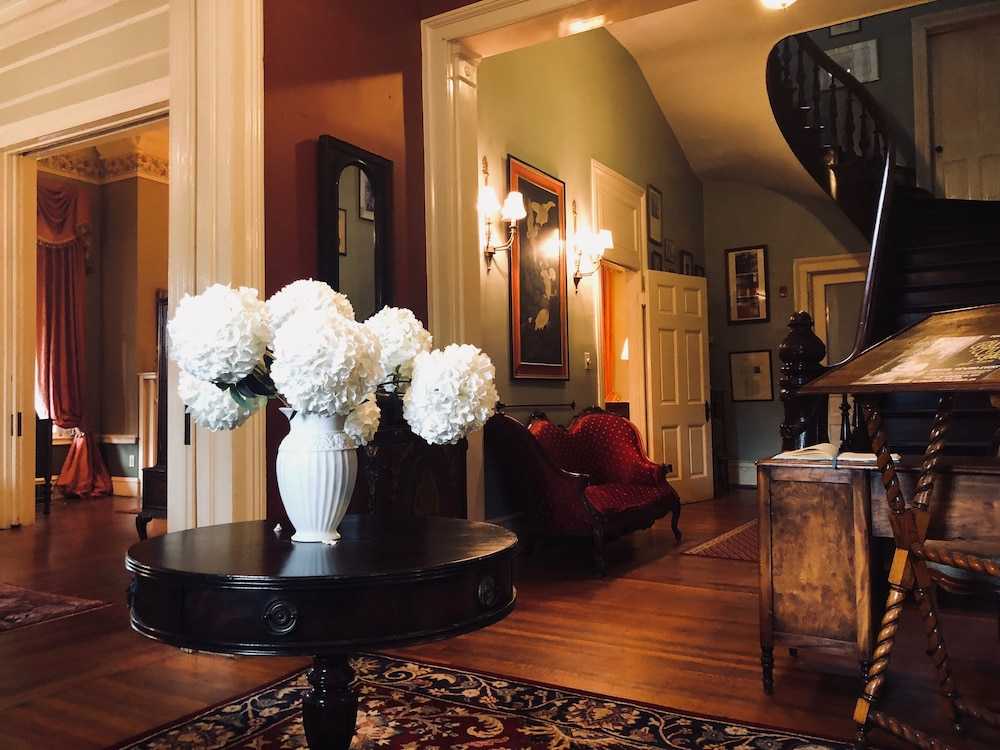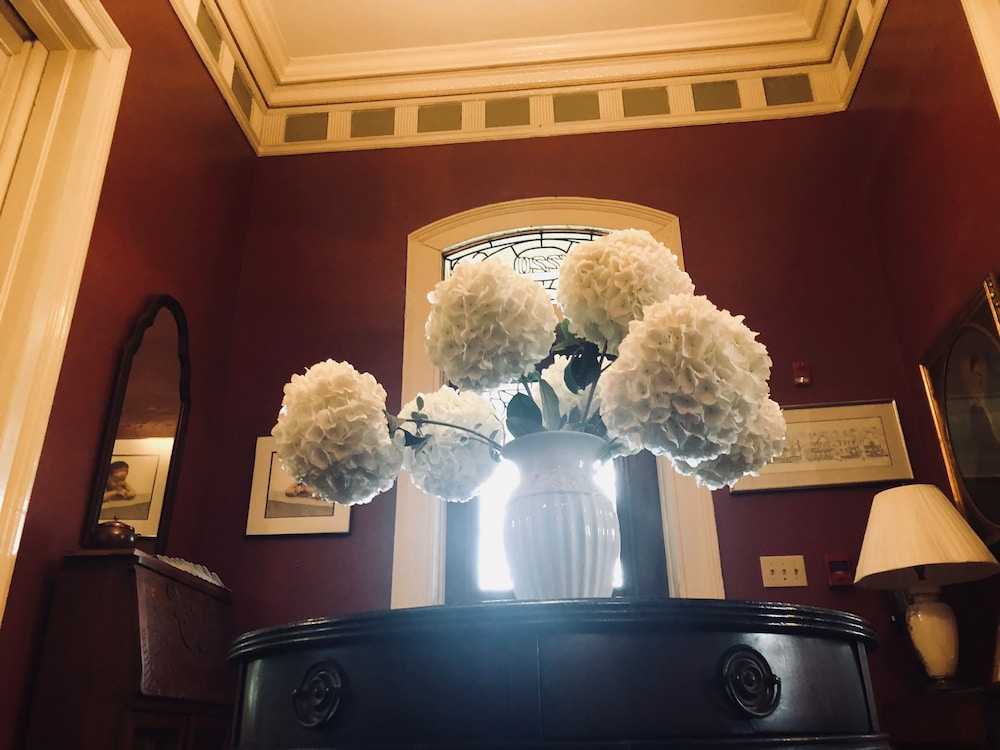 Avaliação TripAdvisor
Baseado em 123 avaliação
Ver todas
Este agradável hotel fica em Columbus. O imóvel possui 18 unidades acolhedoras. Este estabelecimento não aceita animais de estimação.
Mais detalhes
Disponibilidade
Selecione a data da sua viagem
Selecione a data da sua viagem para verificar a disponibilidade dos quartos.
Informações do estabelecimento
Este agradável hotel fica em Columbus. O imóvel possui 18 unidades acolhedoras. Este estabelecimento não aceita animais de estimação.
Entrada a partir de: 15:00
Saída até: 11:00
Comodidades do estabelecimento
Avaliação dos hóspedes
TripAdvisor
Pontuação dos viajantes
Excelente

72

Muito Bom

19

Bom

10

Razoável

8

Ruim

14
Perfil dos viajantes
Negócios

17

Romântica

58

Viagem a sós

4

Família

18

Viagem com amigos

8
Resumo das pontuações
Atendimento

Custo-benefício

Limpeza

Localização

Qualidade do sono

Quartos
Architectural delight
Avaliou em 2 de outubro de 2021
If your intentions for your stay at this historic home are to be surrounded by beautiful architecture in a lovely section of Columbus you have found a beauty. However, do not expect a typical delicious breakfast that most bed and breakfasts owners find themselves proud to serve. The grounds could be outstanding with their lovely courtyard and wrap around porch. This outdoor area would provide a gorgeous setting for the non existent wine reception listed on the website and still allow for social distancing if that is a concern. From our own experience in one of the cottage rooms and conversations with guests in the main house, maintenance is definitely in order. Unfortunately we did not have the opportunity to meet the owner personally during our two night stay, but communicated via phone and texting. She sounded delightful and had suggestions for restaurants and events in this beautiful city of Columbus with its River walk and babbling , bubbly rapids, zip line and naval and infantry exhibits.
Macbit
Think Twice
Avaliou em 29 de maio de 2021
The grounds of this B&B are pretty & well kept. However have not experienced any hospitality. No one greeted us. Requests for an iron went unanswered. No amenities such as shampoo. One washcloth. Exactly 2 pillows. Big tub has mildew on the tile. It is clean .
C1481IRjuliel
Very Average
Avaliou em 24 de janeiro de 2021
Has potential but the issue is one of responsiveness. Similar to those on other reviews who rated this B&B has average, the expectation based on the their web site was to have experience sleeping in a historical B&B. Yet, what you have is historical homes that are retrofitted with old, outdated 50 year old furniture. Other than being uncomfortable sitting in a couch that should have been replaced 50 years ago, this would have been acceptable provided all other services were good. Well - they were not. I will say that the first impression was good. Mamie was kind and friendly. But the issue is of service when your trip begins. So with COVID I think all responsible people would understand that breakfast may need to changed/be removed as an amenity/etc. So upon arrival Mamie stated there would be no breakfast due to COVID. Why was this not stated that on the web site. Then she offered a $20 credit to a local restaurant - that never occurred. Then at night we asked for extra 2 pillows. We called and left a message 2x before 7pm. We went to bed at 10 pm hoping to have pillows. This did not occur nor was there a follow-up call or message provided to us. We woke up the next morning and found 2 pillows outside on the front porch chair. Maybe my wife and I expected too much? Who knows? We had a decent visit but when paying close to $200 for a single night, I believe we would have had a better experience at the Marriott downtown. Sorry Mamie - not again at your place. Wish you well
AtlantaVisitor2021
Cool place near everything
Avaliou em 5 de dezembro de 2020
Last-minute booking. Cool place with lots of history. We stayed in a cottage room. Their breakfast was just continental, but good with muffins and juices, lots of coffee. My girlfriend already planned our next trip there
inlovewithgeorgia123
Has potential, but misses the mark
Avaliou em 17 de novembro de 2020
I recently spent one night at this Inn. There was no check in or check out. Upon arriving, we were given the key to our room. The room was sufficient, but the beds are next to a window unit and it got very cold. Some of the furnishings are not really historic, they're just old. They did have some entertainment in the courtyard which was nice. The next morning I went downstairs to find some coffee. There were 4 mugs and a Keurig machine in the hallway. I met one other guest and we were wondering where the breakfast was?? I guess I expected a Bed & Breakfast, but there was no breakfast at all. We packed our things and left without ever seeing the owner or manager. We ended up having a good breakfast at the local Waffle House! I thought, based on the web site photos, that it would be a bit more of a traditional, historic B&B. I was disappointed and will not return.
SamPaulL