Holiday Inn Express & Suites Corpus Christi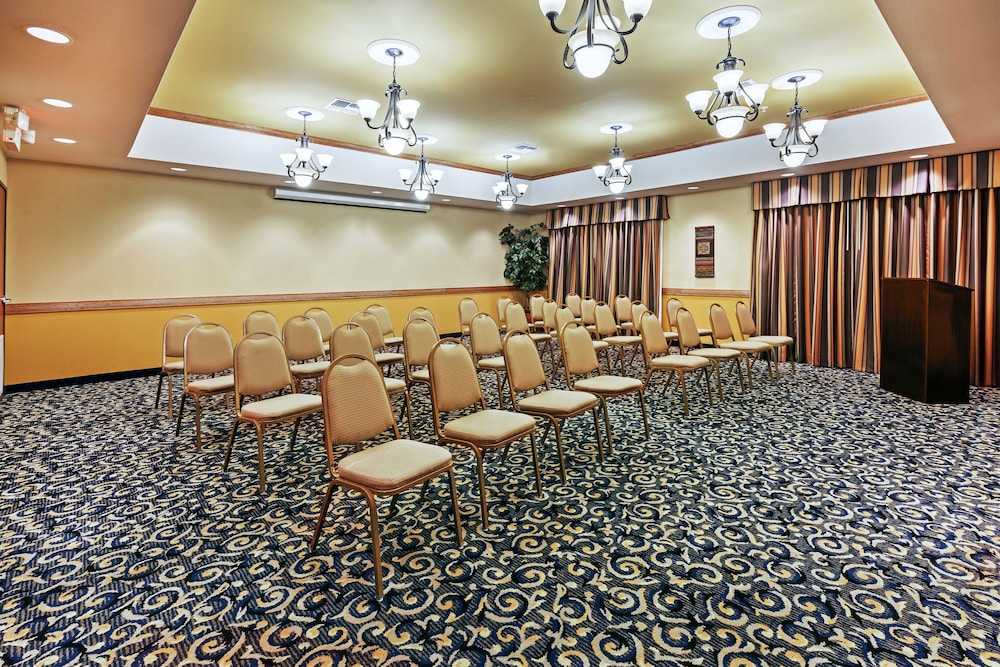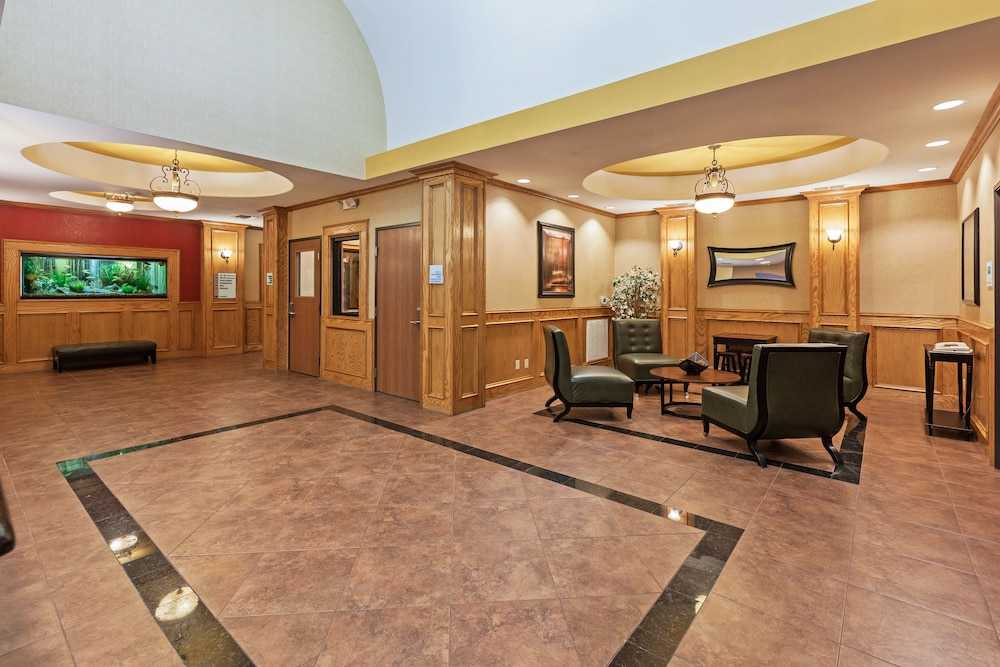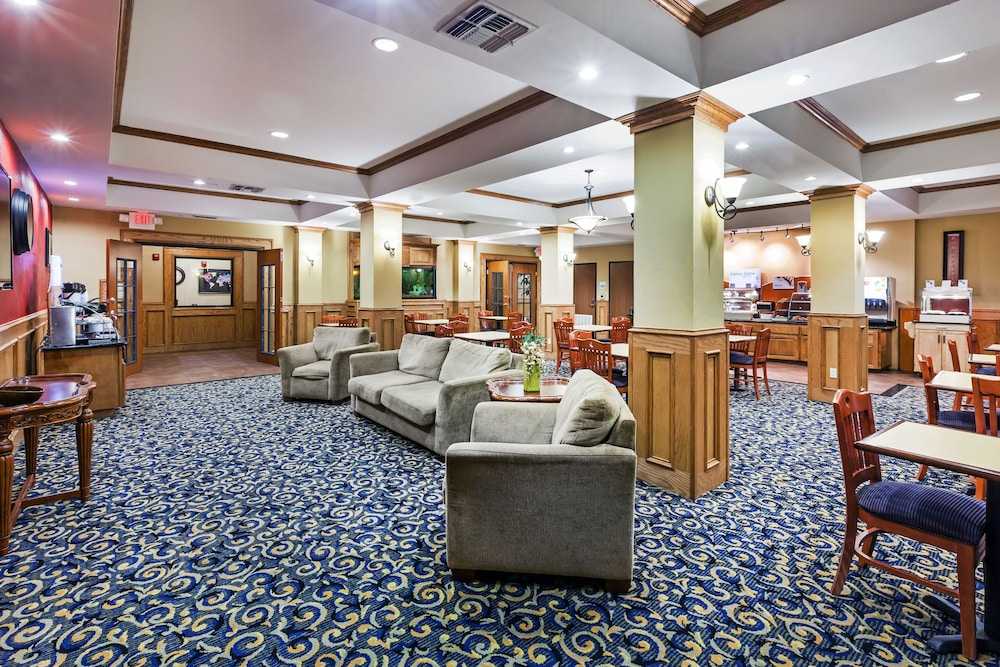 Avaliação TripAdvisor
Baseado em 167 avaliação
Ver todas
Come experience the highest ranking hotel in Corpus Christi, TX! Outstanding service has earned us IHG's most prestigious Torchbearer Award for 2016. Conveniently located minutes from the Corpus Christi Bay, downtown Corpus Christi, and area attractions such as Schlitterbahn Corpus Christi, Texas St...
Mais detalhes
Disponibilidade
Selecione a data da sua viagem
Selecione a data da sua viagem para verificar a disponibilidade dos quartos.
Informações do estabelecimento
Come experience the highest ranking hotel in Corpus Christi, TX! Outstanding service has earned us IHG's most prestigious Torchbearer Award for 2016. Conveniently located minutes from the Corpus Christi Bay, downtown Corpus Christi, and area attractions such as Schlitterbahn Corpus Christi, Texas State Aquarium, Hurricane Alley and the USS Lexington. The Holiday Inn Express & Suites of NW-Calallen offers quality accommodations and superior customer service. Located 10 minutes from the Corpus Christi International Airport (CRP) and 5 minutes from Richard Borchard Regional Fairgrounds. Visitors ...
Mais detalhes
Entrada a partir de: 15:00
Saída até: 11:00
Comodidades do estabelecimento
Piscina e comodidades de bem-estar
Piscina Exterior
Avaliação dos hóspedes
TripAdvisor
Pontuação dos viajantes
Excelente

84

Muito Bom

50

Bom

18

Razoável

10

Ruim

5
Perfil dos viajantes
Negócios

49

Romântica

24

Viagem a sós

4

Família

67

Viagem com amigos

3
Resumo das pontuações
Atendimento

Custo-benefício

Limpeza

Localização

Qualidade do sono

Quartos
DIRTY! Entire hotel and room smells of MOLD. I was given an OOO Room
Avaliou em 24 de junho de 2021
I stayed here with my family for vacation. We paid $200 for this suite. Unfortunately, it was not a suite at all. The bed was made but it looked like someone had just been sleeping on it. There were wrinkles everywhere. A suite has a room that divides the couch from the bed and this was not the case. The couch and the bed were all in the same room, it was just a large room. There was no privacy. There is supposed to be. We stayed because it accommodated 5 people, however, this was very uncomfortable without the separating wall.. From the beginning we stepped in, the hotel and room smelled funny. I realized later that night, it was MOLD. I am allergic to mold! It was very difficult to sleep as I tossed and turned with this smell and my nose was clogged up. My 3 year old is also allergic and had a congested nose as well. The mold was already a bad experience, however, what was even worse was the bathroom. There were paint stains all over the wall and floor. The bathtub paint was chipping off on the exterior and interior. When you take a shower you can fill the chunks of paint missing on your feet. It was hard and embarrassing as this was a vacation for my parents who are 70 years old. How can this be worth $200? The sink had dirt all over it. Please take a look at all my photos and zoom in. It was not sanitary. Also, there was a USED bath soap in the bathtub!! And when we opened the safe, someone had left their shoes behind and we turned it into the front desk. This hotel is NOT doing their job checking the rooms, sanitizing and removing the mold. I will be reporting this review to Groupon and IHG. I would like to see what you can do about my stay and provide a refund. If you were staying with your family here, you would not have wanted to be here! It was dirty everywhere. This room needs to be considered out of order. The entire tub should be replaced, the tiles, the walls, it needs to be cleaned or replaced. You should not give a room that has just been set on and someone else old shoes!
gensays
Cockroaches in room and pool closed!
Avaliou em 29 de março de 2021
BEWARE!! Breakfast was about the only thing I can say that was good at this location. We have stayed at quite a few Holiday Inns over the last year and this one ranked the worst. Outside parking lot and around the building had garbage laying around. Checked in only to find out pool it was permanently closed. Room appeared to be clean until we started noticing cockroaches coming up from floor underneath air conditioning unit. It was gross! We found them in our shoes and crawling around bed and nightstand. Called front desk and they said this is a normal thing and that there was nothing that could be done. I could not believe what I was hearing!! The guy at the front desk got snarky and said we would just have to deal with it because he couldn't switch rooms as they were busy and all rooms were booked. I promptly canceled the reminder on our reservation and couldn't believe that we were still charged full price for the night spent with ROACHES! We found another hotel down the road and had much better luck.
srye2018
Lame hotel. Not up to IHG standards.
Avaliou em 10 de março de 2021
Other HIEs serve a hot breakfast, but not this one. I was told that grab and go is IHG policy. Hard to believe since last week we got a hot breakfast every morning at another HIE nearby. Went out for breakfast. The toilet (brand new) is not mounted properly. It wobbles. There is no phone in the room. The shower door leaks profusely, flooding the bathroom. Stay elsewhere.
paule105
Great overnight stay!
Avaliou em 21 de julho de 2020
We were here 1 night, heading from South Padre up through Texas. Pros: The sheets and bed were awesome!!! Wi-fi was great. Best thing ever - remote control window blinds! I could decide just how much light I wanted in without getting out of the bed! Cons: TV not centrally located in relation to the bed - we had to angle it quite a bit. Bathroom door almost too close to the main door - it swung outward.
katg969
Across the road from the beach
Avaliou em 29 de outubro de 2019
We spent a night at this hotel recently. Having read the previous reviews we were a bit skeptical. We used to stay at the Holiday Inn on the beach but due to damage caused by hurricane Harvey, the hotel is temporarily closed. This hotel however is right behind the other Holiday Inn and just across the street from the beach and boardwalk (see attached pictures). The hotel is on N Padre Island. Checkin and checkout was easy and the front desk staff is extremely helpful and friendly, specially Ellen and Carol. Our king room was on the 3rd floor facing the front with an ocean view. Room was clean with a sofa, desk, safe, microwave, refrigerator and a coffee maker. The bathroom had a shower and the basic amenities. The morning breakfast was standard Holiday Inn Express menu with eggs, breads, pancakes, juices and coffee. There are several restaurants along the main highway. The hotel also has a pool and small hot tub. You are able to cross the small street to the boardwalk and beautiful beach.
Texas06