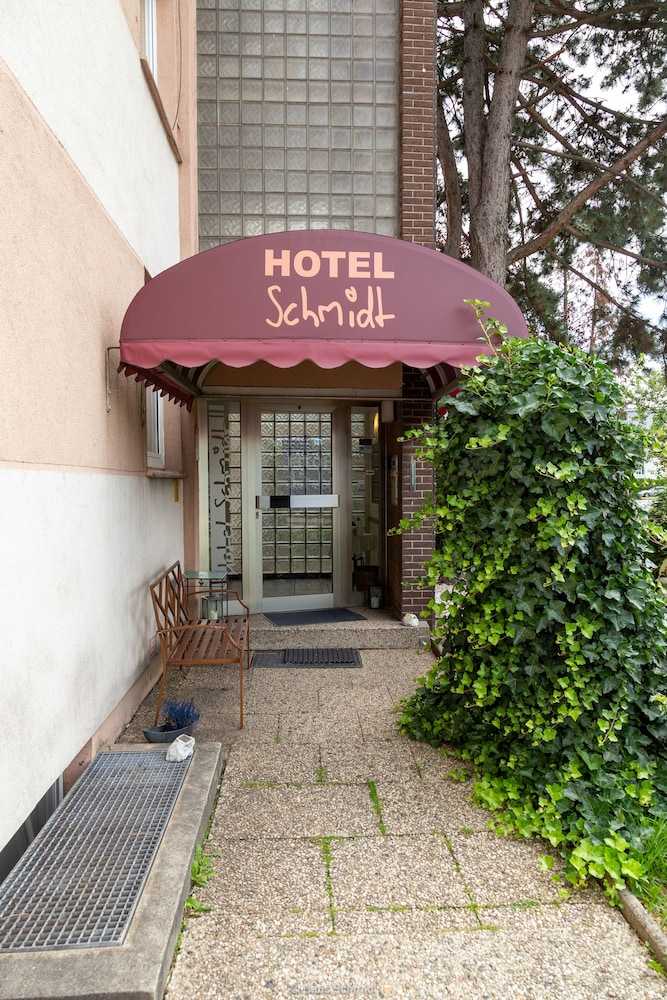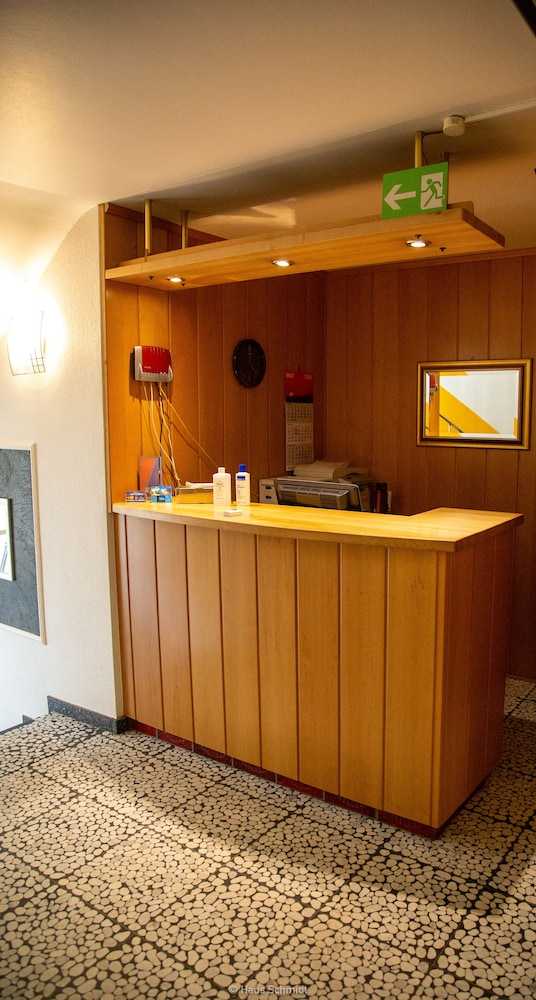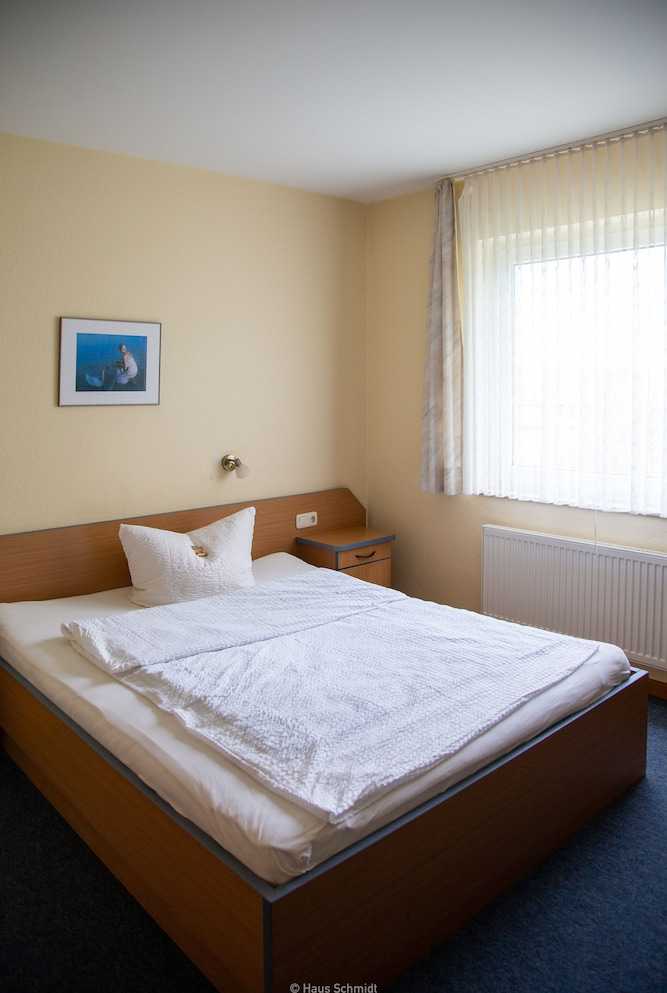 Avaliação TripAdvisor
Baseado em 10 avaliação
Ver todas
Localização Do Estabelecimento Com uma estadia Hotel Haus Schmidt em Essen (Fulerum), ficará a 4 minuto(s) de carro de Centro Comercial Rhein-Ruhr-Zentrum e a 5 minuto(s) de Museu de Folkwang. Este hotel de spa está a 4,2 km (2,6 mi) de Messe Essen e a 4,6 km (2,8 mi) de Jardim Botânico de Grugapark...
Mais detalhes
Disponibilidade
Selecione a data da sua viagem
Selecione a data da sua viagem para verificar a disponibilidade dos quartos.
Informações do estabelecimento
Localização Do Estabelecimento
Com uma estadia Hotel Haus Schmidt em Essen (Fulerum), ficará a 4 minuto(s) de carro de Centro Comercial Rhein-Ruhr-Zentrum e a 5 minuto(s) de Museu de Folkwang. Este hotel de spa está a 4,2 km (2,6 mi) de Messe Essen e a 4,6 km (2,8 mi) de Jardim Botânico de Grugapark. As distâncias são apresentadas à 0,1 milha e ao quilómetro mais próximo.
- Centro Comercial Rhein-Ruhr-Zentrum - 1,7 km/1,1 mi
- Jardim Botânico de Grugapark - 1,8 km/1,1 mi
- Messe Essen - 2,6 km/1,6 mi
- Grugahalle - 2,8 km/1,7 mi
- Alfried Krupp Hospital Ruettens...
Mais detalhes
Entrada a partir de: 15:00
Saída até: 11:00
Comodidades do estabelecimento
Serviços de recepção
Depósito de bagagens
Avaliação dos hóspedes
TripAdvisor
Pontuação dos viajantes
Excelente

0

Muito Bom

3

Bom

5

Razoável

1

Ruim

1
Perfil dos viajantes
Negócios

5

Romântica

2

Viagem a sós

0

Família

1

Viagem com amigos

1
Resumo das pontuações
Atendimento

Custo-benefício

Limpeza

Localização

Qualidade do sono

Quartos
Good value, Good service
Avaliou em 22 de junho de 2014
Right across the street from our friend's house. It is a quiet part of town. I think mostly people go here for business. Really not a touristy place. This is like a mom and pop run hotel. Small but efficient. The staff is really friendly. It is not luxurious, but just fine for us. Breakfast included, and really good. It has parking provided free of charge.
Bita B
Near Messe Essen
Avaliou em 15 de fevereiro de 2014
Clean Bed & Breakfast, near Messe Essen. Hosts very nice and accommodating. Nothing fancy, but room was clean and comfortable. Close driving distance to Messe and a couple of decent restaurants nearby.
MuhGee
Pleasant private hotel, good breakfast, quiet area
Avaliou em 25 de novembro de 2010
I was visiting the Dusseldorf Exhibition centre for a huge trade fair and the relaxing air at this hotel was a blessed relief after long and exhausting days! The hotel is a fairly typical private out-of-centre establishment. It is what we in the UK would regard as a good 'bed & breakfast' establishment. My room was clean, ticy and reasonably well appointed. The TV didn't work on the first night, I told the management and it had been changed by the time I got back, 12 hours later - good service, thanks! The breakfast buffet choices are wide enough to satisfy pretty much anyone, unless you want a cooked English 'full metal jacket'. Cold meats, cheeses, cereals, rolls, fruit...etc, etc - no complaints at all. No food available in the evening but the Greek restaurant, just up the road about 100 metres, is excellent, with friendly staff and is good value. Other choices are available within a kilometre or so but I would have been quite happy eating Greek. Only drawback - the standard German single bed and those pillows! Weird - definitely odd to British eyes. But that is simply the German style - maybe German business travellers would not be all that taken with the British style! It isn't too far from the Dusseldorf Exhibition centre but the roads can get very busy in the morning.
Ruari M
Alt und abgewohnt, aber sehr freundlich
Avaliou em 24 de março de 2018
Im März 2018 habe ich hier 2 Nächte verbracht. Notgedrungen, da das eigentlich gebuchte Hotel aus unerfindlichen Gründen am Anreisetag gecancelt hat. Lt. dem Reisebüro mit dem meine Firma zusammenarbeitet, war das Hotel Schmidt das einzige, in dem kurzfristig ein Zimmer zu bekommen war. Zum Hotel gehören ein paar wenige Parkplätze. Bei meiner Anreise gegen 21.00 Uhr waren diese komplett belegt. Die Eingangstüre war bereits geschlossen, so dass geklingelt werden musste. Der Check-In war schnell und freundlich. Sehr angenehm. Das Hotel ist allerdings sehr in die Jahre gekommen. Sowohl im Treppenaufgang, im Frühstücksraum, als auch im Zimmer. Modisch irgendwo zwischen den 1960ern und 1980ern. Das Haus verfügt über 2 Stockwerke, ein Lift ist nicht vorhanden. Das Zimmer sowie das Bad waren größtenteils sauber, aber eben recht alt und abgewohnt. In der Dusche fand sich etwas Schimmel an bzw. in der Silikonfuge. Glücklicherweise nicht sehr viel. Etwas schlecht einzustellen war die Temperatur des Wassers. Der Grat zwischen sehr kalt und sehr heiß war dann doch recht schmal. Auch während das Wasser lief und eingestellt war, schwankte die Temperatur ständig. Der montierte Duschgel/Shampoo-Spender war leider leer. Einen Fön habe ich leider vergeblich gesucht. Das Bett war nicht das Bequemste, aber ich habe auch schon in schlechteren geschlafen. Die Kopfkissen waren mir persönlich bedeutend zu weich. Das angebotene Frühstück war in Ordnung. Eine große Auswahl darf man nicht erwarten, aber für ein paar Bissen am Morgen reicht es allemal. WLAN ist vorhanden, die Geschwindigkeit in Ordnung. Die Gastgeber waren sehr freundlich, was meine Bewertung dementsprechend beeinflusst. Auch die Sauberkeit passt. Trotzdem war mir das Hotel zu alt und abgewohnt. Explizit buchen würde ich es nicht, als Notlösung war es in Ordnung.
ingo667
Agreable pour une nuit
Avaliou em 4 de novembro de 2017
Hôtel simple, personnel accueillant parlant un peu le français. Les chambres sont correctes. Le petit déjeuner est aussi très correct. Situé sur un carrefour et notre chambre donnant sur le dit carrefour, on a été agréablement surpris de ne pas avoir entendu les voitures. Le coin est plutôt calme. Le parking est un plus.
Aumai77