Wyndham Garden Hotel Philadelphia Airport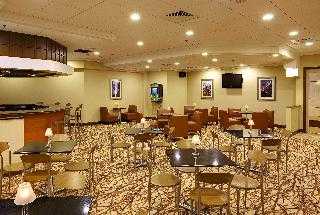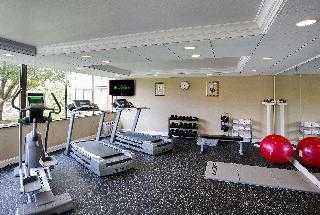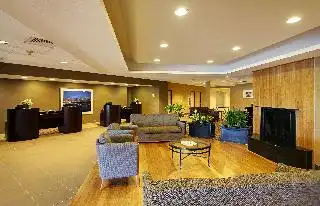 Avaliação TripAdvisor
Baseado em 1820 avaliação
Ver todas
Conveniently located just off I-95 and only 4.8 km from Philadelphia International Airport, with 24 h free shuttle.
Mais detalhes
Disponibilidade
Selecione a data da sua viagem
Selecione a data da sua viagem para verificar a disponibilidade dos quartos.
Informações do estabelecimento
Conveniently located just off I-95 and only 4.8 km from Philadelphia International Airport, with 24 h free shuttle.
Entrada a partir de: 15:00
Saída até: 11:00
Comodidades do estabelecimento
Comida / Bebida
Restaurante
Piscina e comodidades de bem-estar
Piscina
Serviços de recepção
Depósito de bagagens
Avaliação dos hóspedes
TripAdvisor
Pontuação dos viajantes
Excelente

380

Muito Bom

504

Bom

402

Razoável

278

Ruim

256
Perfil dos viajantes
Negócios

441

Romântica

484

Viagem a sós

165

Família

503

Viagem com amigos

140
Resumo das pontuações
Atendimento

Custo-benefício

Limpeza

Localização

Qualidade do sono

Quartos
Um hotel razoável, que precisa de algumas atualizações
Avaliou em 7 de junho de 2017
O hotel é bom, mas parece que já está precisando passar por uma renovação, pois apesar de não ter nenhum problema crônico, passa a impressão de que já está um pouco desgastado. O layout do hotel também é meio complicado. Os elevadores ficam longe da recepção, e uma vez que se chegue no andar, novamente pode ser preciso caminhar bastante até o quarto. Estávamos com uma mala grande e pesada sem rodinhas, então a chegada e a saída foram cansativos. É uma opção interessante para quem visita a Filadélfia. Fica a uns 30 minutos de carro do centro da cidade, mas conta com estacionamento gratuito e um preço acessível - duas coisas difíceis de se encontrar por lá. Ao lado do hotel tem um Denny's, que é uma boa opção de café - ou até almoço.
Guaip
Needs top to bottom renovation
Avaliou em 13 de outubro de 2021
Every inch of this place scared me, except for the bed which seemed to have clean linens and the bathroom which seemed to be clean. Everything else was filthy and scary. Carpet was tore up, walls were damaged, people hanging out in lobby. I was just staying close to airport due to 5am flight and everywhere else booked. Best avoided.
asulli803554
Overnight stay
Avaliou em 10 de outubro de 2021
For just an overnight stay, I found the hotel clean and comfortable. The staff was very courteous and helpful. The room was clean and bed was comfortable. I was a little disappointed that the restaurant was not available for sit down, but it was understandable. The menu selection was varied enough to choose from, and the staff very helpful, with quick service. My only "complaint" was the crispy chicken sandwich that I got for dinner. The cutlet was huge (which was ok) but I found it a little chewy. They gave a good portion of french fries. Overall I would recommend this hotel. Also I found the price of the room reasonable.
anitarb042567
no shuttle service
Avaliou em 29 de setembro de 2021
Booked this hotel for park sleep fly. All was fine until our flight returned. Called hotel for shuttle which is included. Front desk says shuttle not available and we should call a cab and they will reimburse us. Cabby goes the wrong way! Luckily we noticed and he turned around and we made it just fine. Hotel would not reimburse us total amount. Never staying here again!
Angela K
Run away, fast.
Avaliou em 28 de setembro de 2021
This place was horrific. People doing and selling drugs outside. Poop stains in the toilet, food on the floor. The pullout couch had some sort of stains all over it and there were no pillows or sheets provided. We called down twice for them and finally they came 45 minutes later. Here's the kicker at 4:30 AM SOMEONE TRIED TO ENTER OUR HOTEL ROOM!!!!! The front desk claimed they didn't know we checked in so they wanted to see if anyone was in the room. Im sorry, how would we get into the room if we weren't checked in? Just ridiculous. Scared us half to death. Nothing done for us at checkout. Just an apology and "well the sheets were clean so there's nothing we can do for you". They should be ashamed of themselves and I hope they get shutdown for how disgusting their rooms are and how they treat their guests.
torit586