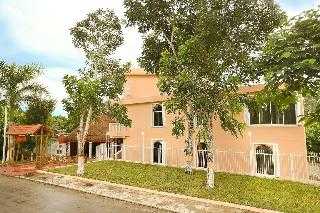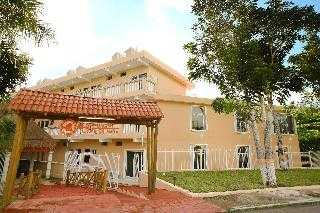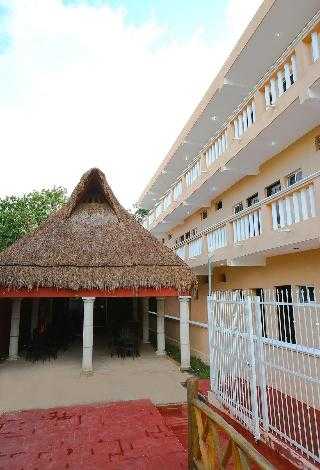 Avaliação TripAdvisor
Baseado em 40 avaliação
Ver todas
Este agradável hotel fica em Felipe Carrillo Puerto downtown.
Mais detalhes
Disponibilidade
Selecione a data da sua viagem
Selecione a data da sua viagem para verificar a disponibilidade dos quartos.
Informações do estabelecimento
Este agradável hotel fica em Felipe Carrillo Puerto downtown.
Entrada a partir de: 15:00
Saída até: 11:00
Comodidades do estabelecimento
Comida / Bebida
Restaurante
Serviços de recepção
Depósito de bagagens
Avaliação dos hóspedes
TripAdvisor
Pontuação dos viajantes
Excelente

7

Muito Bom

12

Bom

15

Razoável

4

Ruim

2
Perfil dos viajantes
Negócios

6

Romântica

11

Viagem a sós

3

Família

7

Viagem com amigos

6
Resumo das pontuações
Atendimento

Custo-benefício

Limpeza

Localização

Qualidade do sono

Quartos
OK given little choice
Avaliou em 9 de março de 2020
There aren't many places to stay in Felipe Carillo Puerto. This hotel is right on the edge of town - a long walk from the centre - and is OK at best. The a/c was noisy but worked; there was no hot water in our original room but we were given another room where we could have a shower. There are no real facilities here such as a garden or anywhere comfortable to sit.
westminster2
Basic, fine
Avaliou em 26 de dezembro de 2019
This hotel is a decent place to stay - it has all the basics, plus there aren't that many good hotels in Felipe Carillo Puerto. Check-in for our group was easy. The wi-fi was slow and erratic. In my room the toilet paper holder was broken, so the toilet paper roll was on top of the toilet tank. The a/c was hard to adjust. There was a kitchen area with a sink and refrigerator. There is no elevator, but the hotel is only 3 stories high. It's an ok place to stay a few nights.
SteveAntpitta
Urban Hotel offering a standard package for travellers
Avaliou em 9 de dezembro de 2018
There is little choice if one wants to stay in FCP and this by all accounts is the best at a low price. An Average rating does not imply a poor offering; in fact the hotel met all the criteria to provide satisfaction but it did not sparkle or provide a luxurious atmosphere. My room on the first floor traversed the building. One could enter from the passage ways at either end. Privacy was only possible if one kept the curtains closed on the only window as people over the street could look in too easily otherwise. But the bed was large and good and the bathroom was in functional order. There was no real decor, just bare walls painted cream many years ago. It was clean. We ate a late supper. breakfast and lunch here. As with the hotel it was of a satisfactory standard but not superior cuisine.They adhered to one of my medical diets but replaced everything with another plate of fruit which is not the best for a diabetic. They were willing but not organised. Most people see the Sian Ka'an Reseve through the north entrance. This hotel is close to the south entrance along the old military road along which one could find almost every bird on the Yucatan peninsular, crocodiles and more.
Chrisbeeoxford
Cleanest Place in Town
Avaliou em 7 de dezembro de 2018
We stayed here on business with a small group. We were very happy with our rooms and with the service we received. Breakfast was not included with the room but the breakfast offered in the little restaurant was good at a good price.
BAMA_TJ
Stayed 3 nights
Avaliou em 6 de maio de 2018
More of a transit hotel for drivers but the rooms are big, there is hot water, air-con, big comfy bed, daily cleaning, big t.tv. and it's quiet at night. Also it is priced well but that's because it is on the edge of town so without a car can be a 30 minute walk into town. The staff were great as well.
monkey-face-mouse