Kilconquhar Castle Estate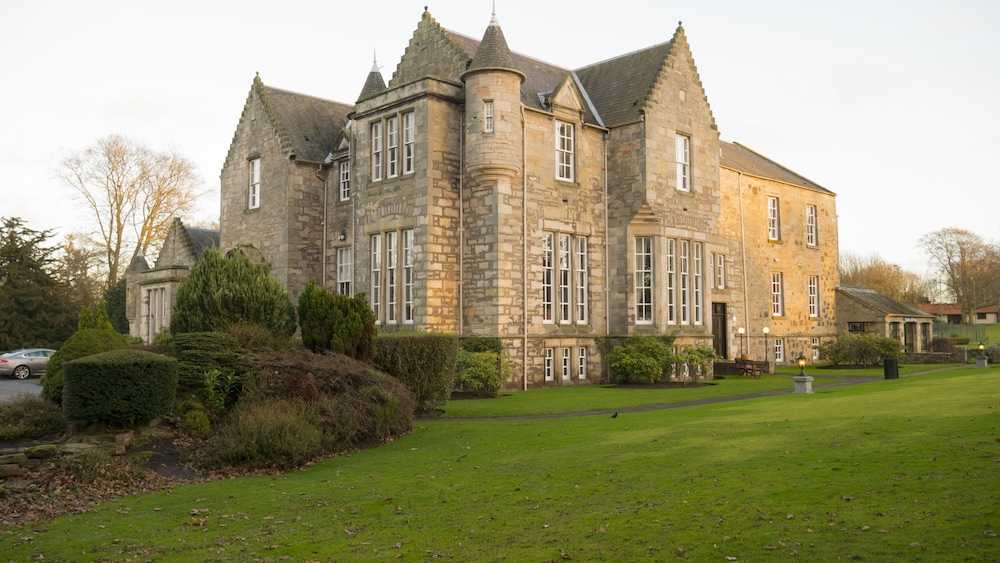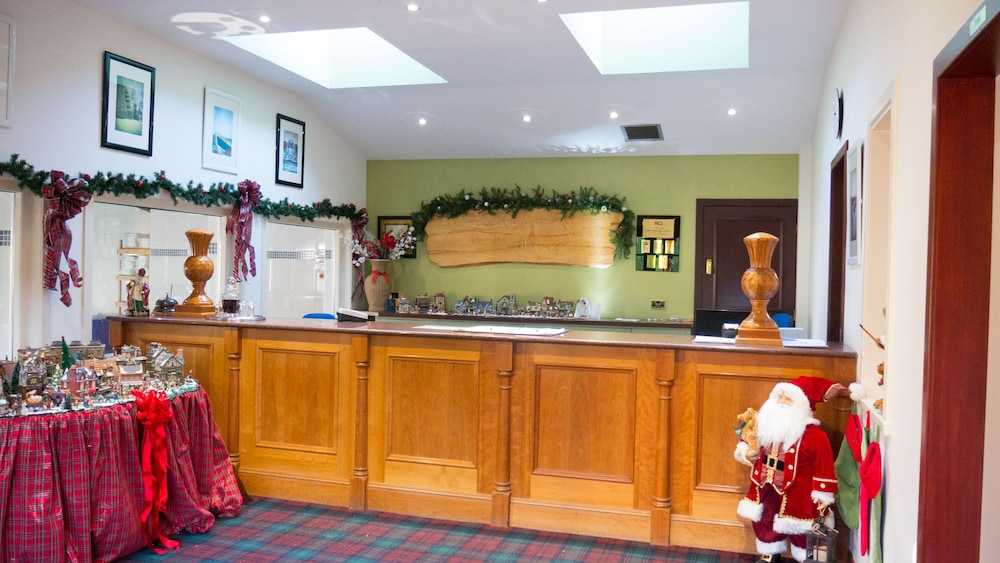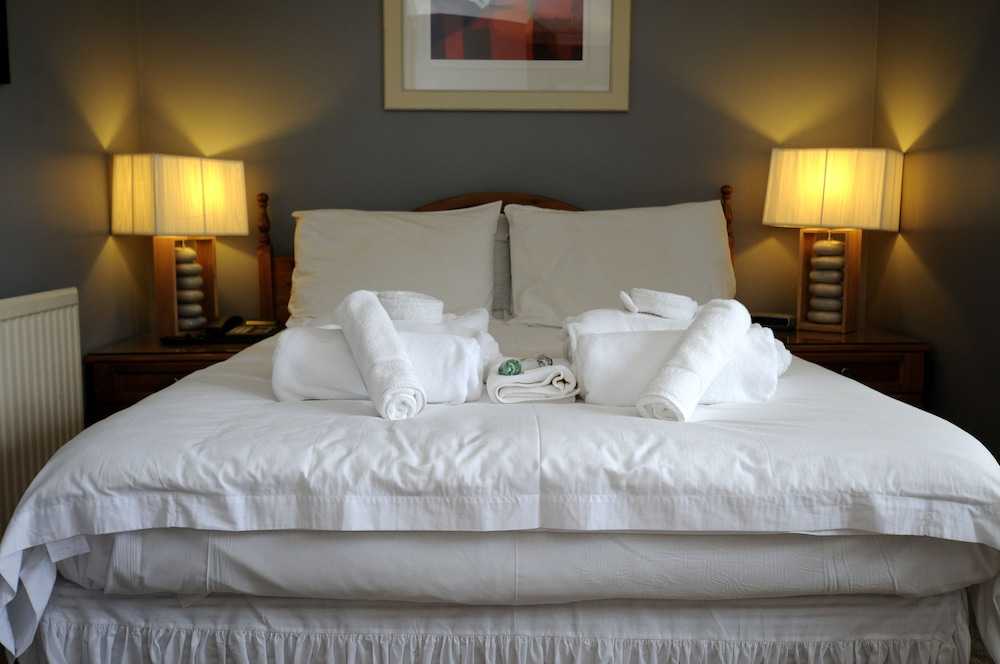 Avaliação TripAdvisor
Baseado em 687 avaliação
Ver todas
Localização Do Estabelecimento Em Leven, Kilconquhar Castle Estate ficará numa zona rural, a 10 minutos de carro de Wood Haven e de Elie Holiday Park. Este hotel para famílias está a 4 km (2,5 mi) de Elie Beach e a 4,2 km (2,6 mi) de Shell Bay. As distâncias são apresentadas à 0,1 milha e ao quiló...
Mais detalhes
Disponibilidade
Selecione a data da sua viagem
Selecione a data da sua viagem para verificar a disponibilidade dos quartos.
Informações do estabelecimento
Localização Do Estabelecimento
Em Leven, Kilconquhar Castle Estate ficará numa zona rural, a 10 minutos de carro de Wood Haven e de Elie Holiday Park. Este hotel para famílias está a 4 km (2,5 mi) de Elie Beach e a 4,2 km (2,6 mi) de Shell Bay. As distâncias são apresentadas à 0,1 milha e ao quilómetro mais próximo.
- Elie Beach - 4 km/2,5 mi
- Wood Haven - 4,3 km/2,7 mi
- Shell Bay - 4,3 km/2,7 mi
- Elie Holiday Park - 4,9 km/3 mi
- Castelo de Kellie - 7 km/4,4 mi
- Anstruther Golf Club - 10,2 km/6,3 mi
- Billow Ness Beach - 10,5 km/6,5 mi
- Scottis...
Mais detalhes
Entrada a partir de: 15:00
Saída até: 11:00
Comodidades do estabelecimento
Comida / Bebida
Restaurante
Piscina e comodidades de bem-estar
Piscina
.
Comodidades / Instalações para negócios
Sauna
Serviços de recepção
Depósito de bagagens
Avaliação dos hóspedes
TripAdvisor
Pontuação dos viajantes
Excelente

250

Muito Bom

209

Bom

130

Razoável

46

Ruim

52
Perfil dos viajantes
Negócios

10

Romântica

221

Viagem a sós

8

Família

262

Viagem com amigos

87
Resumo das pontuações
Atendimento

Custo-benefício

Limpeza

Localização

Qualidade do sono

Quartos
Our Wedding!
Avaliou em 17 de outubro de 2021
After many of cancelled dates due to Covid, we finally got married here on 24th September 2021. During the cancellations, Kilconquhar were very understanding and helpful as it wasn't easy for anyone. The families stayed for 3 nights over the wedding weekend and we were spread out over villas, hotel rooms and hotel suites. We simply couldn't fault the accommodation what so ever. Some parts of the suites could do with modernisation but with regards to amenities and cleanliness, they were bang on. The wedding itself was better than we could ever imagine and a big part of that is due to the assistance and help from Bill. Bill really is the main supporting pillar of Kilconquhar as he gets involved and helps with anything and without him, I would be concerned for the day to day running of the place. As a wedding venue, Kilconquhar was amazing. Our ceremony took place in the Lindsay Room which looks phenomenal as it is with it's ceiling and other features. Our reception took place in the marquee which is also great and holds a large amount of people. Only downside really would be the toilets, they also could do with a little upgrade but did not affect our evening at all. The food is really good in the Bistro and drink prices are reasonable. Thanks again to Bill and all the other staff who helped make our wedding weekend the great experience that it was!!
CraigW2828
Rip off subletting service
Avaliou em 8 de outubro de 2021
We have week (week 41 at lodge 21) at kilconquar and due to a bereavement we were not able to go this year, the wife's mother had died. Contacted them and they said they could put up our week up at not cost. All sounded ok, so wife verbally agreed to it. They followed up with an e Mail with reference to banding for rented time….implied the guidance was attached, but wasn't. A few days later my wife followed up to see where we were and was advised that 5 of the 7 days were sold. This all sounded ok until we made enquiries and due to late enquiry we were a band C, and would get £51 per night paid of occupancy 28 days after the date. They advertised and sold it at £170 a night. Mr Colby-Vance said he was sorry for our loss, but that was the terms of the Mandate….which we only saw when we pursued the issue. The terms also state that a mandate must be signed before a lodge can be sublet….it wasn't, but they/he said they acted in good faith. So we have follow the pricing they offer on the mandate but they do not have to follow the terms on the back….seems fair right….and we own it!!! I have no problem with them offering pretty rip of pay back for late rental, I do have a major problem with fact they did not tell my wife anything about rates so she could make a decision. I would have given it away rather than let it out for less than half the maintenance costs….being honest the place is not maintained well for these fees….pretty worn in places. Mr Colby Vance gives Timeshare a bad name.
Quest786312
Not as good as previous visits
Avaliou em 9 de agosto de 2021
We have been visiting for 9 years and have spent many a family holiday at the Woodcutters, including Christmas. Always given an excellent review until this visit. Although the cottage still has all the charm we love , what we did notice this time was a real lack of attention to detail, especially for £250 a night. We arrived at 4:30 to find cleaners still there so we waited in the car patiently, totally appreciated that things take longer right now. What we were met with on arrival was soaking wet kitchen and bathroom floors. At least it smelled clean. What we discovered throughout the stay was, once that bleach smell was gone, was bedroom curtains that smelled so badly of damp in both bedrooms that it overpowered the house. We found a corn plaster stuck to the bed clothes, stains on bedding, carpet wasn't clean and lots of dust. Robes were tatty with broken loops. The worst was nuts on a chair I'm thinking from a previous visitor and someone in our family with an allergy. We ended up cleaning the cottage ourselves. I did let the team know and they couldn't have been nicer and did apologise and said they would let housekeeping know so it didn't happen again. I think it's maybe time for the woodcutters to have a deep clean and some new furniture and curtains as it's starting to lose its rustic charm and looking a wee bit tatty.
Lubyl
Checked in and promptly checked out again
Avaliou em 24 de julho de 2021
We booked a one night stay, a lovely estate welcomes you on the drive to reception, looked like good activities for families, receptionist friendly, efficient check in, got to the room (club room 16) and we were totally gobsmacked at the condition of the room, it looked like a 1970's room in a Butlins holiday camp - and I mean it's not been touched since the 1970's! Small, dingy, disgusting shower, a chair that should have been in the skip, a computer monitor as a TV screen, peeling paintwork , a curtain on the external glass bedroom door that didn't keep any light out, the room did not feel clean, the bedding looked ok at first glance I didn't check any further but the bedside tables were very dusty there was no way We would have spent the night there, my husband went to reception to ask if we could be moved to another room - none available, ok can we pay for an upgrade - none available - so what have we to do? Spoke to the manager they offered us a refund but what a disappointment, we had to get in the car and drive back home, no offer from them to try other hotels in the area to see if we could get a room elsewhere which we actually did ourselves but the offer should have been there - a complete waste of a day and an almost 4 hour round trip for nothing.
838suzanns
Fantastic Estate and Location Letdown by Poor Restaurant Service
Avaliou em 15 de julho de 2021
We travelled as a party of 6 adults, and 3 children to celebrate our son's birthday with our extended the family. Check in was faultless as there is an express check-in available where you can simply enter your villa where your keys and estate pack are waiting. It's a great service. aong with the ability to pre-buy credit for use in the restaurant. We stayed in Villa 2, which sleeps up to 10 folk. There was ample room, including an unused upstairs that we put to good use for storing our luggage. The Villa does look a little dated in the bedrooms it has to be said, but everything was spotless and there was ample crockery, cutlery, cups, and glasses to do us over the course of our stay. The Villa also comes with its own sauna which was put to so much use while we were there. It was brilliant. Any time we had to go to reception, they were always friendly, and nothing was ever any trouble for them. Booking for swimming, tennis, table tennis, badminton, and snooker is all done through their website which worked perfectly for us. They have COVID management down to a fine art and we never felt like there was ever any worry about too many folk in the pool, or otherwise. Checking out again, was a similar painless experience as it could all be done remotely once again. The estate is a fine location for exploring the East Neuk of Fife, with Elie in close proximity, and an easy drive along the coast to all the Fife fishing villages and up to St Andrews.
scowat