Country Inn & Suites By Carlson at Carowinds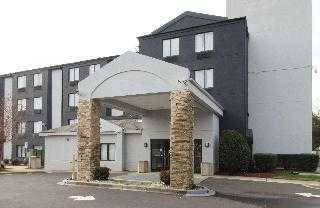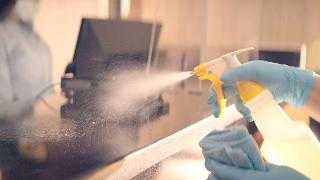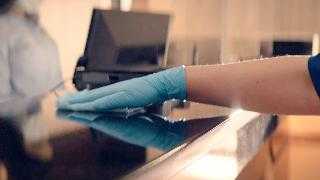 Avaliação TripAdvisor
Baseado em 162 avaliação
Ver todas
Este simples hotel está situado em Fort Mill and Carowinds. Estão disponíveis, no Sleep Inn at the Park 80 unidades de alojamento para conveniência dos hóspedes. Este alojamento não aceita animais de estimação.
Mais detalhes
Disponibilidade
Selecione a data da sua viagem
Selecione a data da sua viagem para verificar a disponibilidade dos quartos.
Informações do estabelecimento
Este simples hotel está situado em Fort Mill and Carowinds. Estão disponíveis, no Sleep Inn at the Park 80 unidades de alojamento para conveniência dos hóspedes. Este alojamento não aceita animais de estimação.
Entrada a partir de: 15:00
Saída até: 11:00
Comodidades do estabelecimento
Piscina e comodidades de bem-estar
Piscina Exterior
Avaliação dos hóspedes
TripAdvisor
Pontuação dos viajantes
Excelente

43

Muito Bom

26

Bom

30

Razoável

24

Ruim

39
Perfil dos viajantes
Negócios

33

Romântica

28

Viagem a sós

12

Família

71

Viagem com amigos

9
Resumo das pontuações
Atendimento

Custo-benefício

Limpeza

Localização

Qualidade do sono

Quartos
Rude Employees
Avaliou em 29 de abril de 2021
The rooms were ok but the staff was very rude. The old lady seemed like she didn't want me there and had other more important things to do. When I finally got to checkin they gave me nasty look. Try something different next time.
jonjames1234
RUDE FRONT DESK WOMAN SHOULD BE FIRED!she also allows NON EMPLOYEEs behind counter to see your info on the computer!!!
Avaliou em 26 de setembro de 2020
First experience with this woman was about 2 months ago. I didn't know that someone i knew was staying there. I asked her if she worked there and she said NO. I went to my room and saw her go behind the counter wirh the older woman who works tnere with dull blonde hair. Thr old somN let her VIEW the computer information right after i checked in. I vowed i would not stay there again after i saw the 2 of them sneaking around togwtber and whispering. I have stayed at other places to avoid this since I know the homeless woman I know is still there. Yesterday, I have been working for 7 days a week straight for over a month and could not find something close to where I was working so I unfortunately chose this place sinc Rita next to cracker barrel and the highway. I get there approximately 4:50 pm and No one at front desk when checking in. Waited a bit then called out for assistance no one came then i called the phone number. The phone they are to carry when not at the front desk was left behind. I called the 800 for help and they too had a problem getting through. Also NO COMPLIMENTARY COFFEE was available (how HARD is it to make a pot of coffee and throw it in the thermos, no one asked you to GRINNED BEANS)! The old woman came down after I was waiting 1/2 hr. Had a BIG ATTITUDE! Asked if I was checking in and said yes been waiting While. Automatically she said she had to pick up glass near the elevator (Why would you ask if I'm checking in isn't that a silly quesdion). She then started getting angry AFTER SHE SAD SHE WAS ALONE AND HAD A HARD DAY. I SAID SO DID I BEEN OUP SINCE 3AM AN WORKNG SINCE EARLY MORNING NO BREAK OR BATHROOM RUNS ETC. She wanted to say her work was HARDER than mine (sorry its not) AND YOU ARE IN CUSTOMER SERVICE LEARN to SPEAK TO YOUR CUSTOMER. No wonder why they are never full with someone with that attitude at the front desk. She then said IM CANCELLING YOUR RSERVSTION which she did! I should have realized this one is a STAY AWAY FROM PLACE!!! Need to get better help. The cleaning crew was amazing but front desk needs to learn its HOSPITALITY NOT HOSTITALITY! I stayed at other divisions and explained what happened on a prior experience where SHE ALLOWED a NON EMPLOYEE TO GO bEHIND THE FRONT DRSK and view my information after I proceeded to go to my room. I saw it through the peep window when I got off the elevator Other locations said that is NOT ALLOWED!! I knew the person as a homeless woman I had stay with me. She appears to be staying at the motel for months, yet stated she DID NOT work there. The gal VAPED in the room so be aware of it. Also the place has a constant smell in the hallway. And ice machines have issue.
760jeanettet
AVOID THIS ESTABLISHMENT
Avaliou em 29 de agosto de 2020
I checked in with 6 rooms on August 28th. I went to bed last night and actually had urine in the bed. The hotel staff wouldn't even contact management for me and NO ONE on the property offered any assistance besides changing me to another room after I had my face in human waste. They told me the manager was in Raleigh and no one on site would help me out. I called customer relations and they were NO HELP. Everyone just kept telling me to wait until Monday. This will be my last stay
Roam689321
Excellence!
Avaliou em 22 de julho de 2020
Very friendly staff! Clean and updated room with very comfortable bed! Excellent all around! This is also a great location to stay in with nearby restaurants, airport, and other miscellaneous things to do. I highly recommend this hotel and look forward to staying there every chance I get!
RondaBro
Guest
Avaliou em 9 de julho de 2020
Excellent location convenient to stores, excellent customer service always a pleasure seeing staff, excellent all around no changes needed! No complaints thus far don't think I ever will. Like it! Love it!
998queenq