Deer Ridge Mountain Resort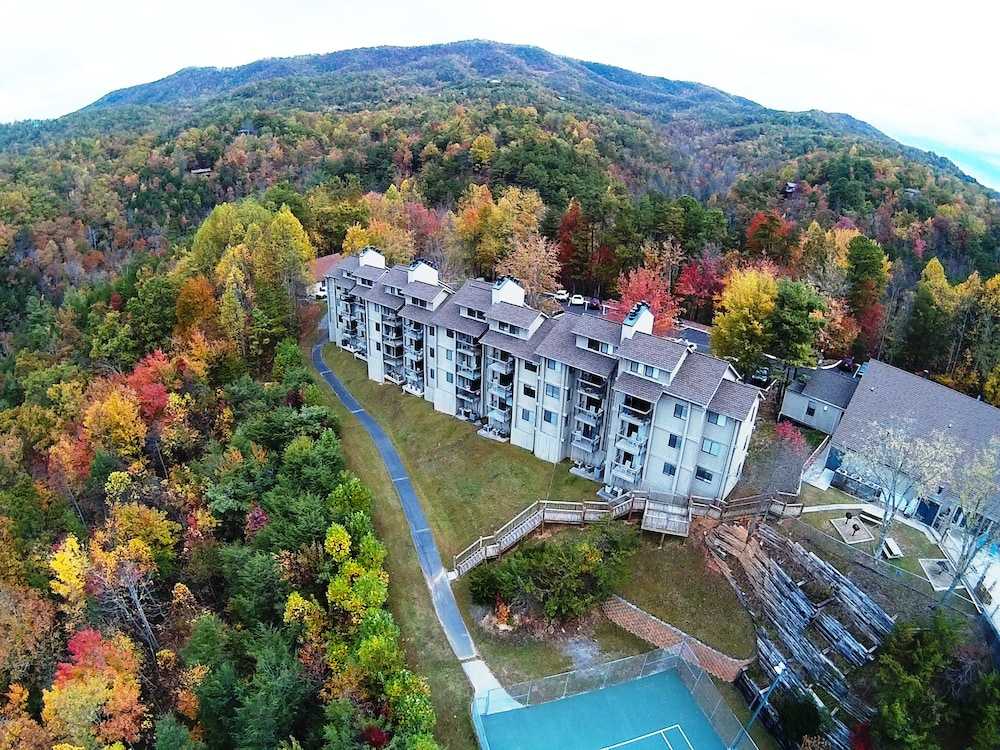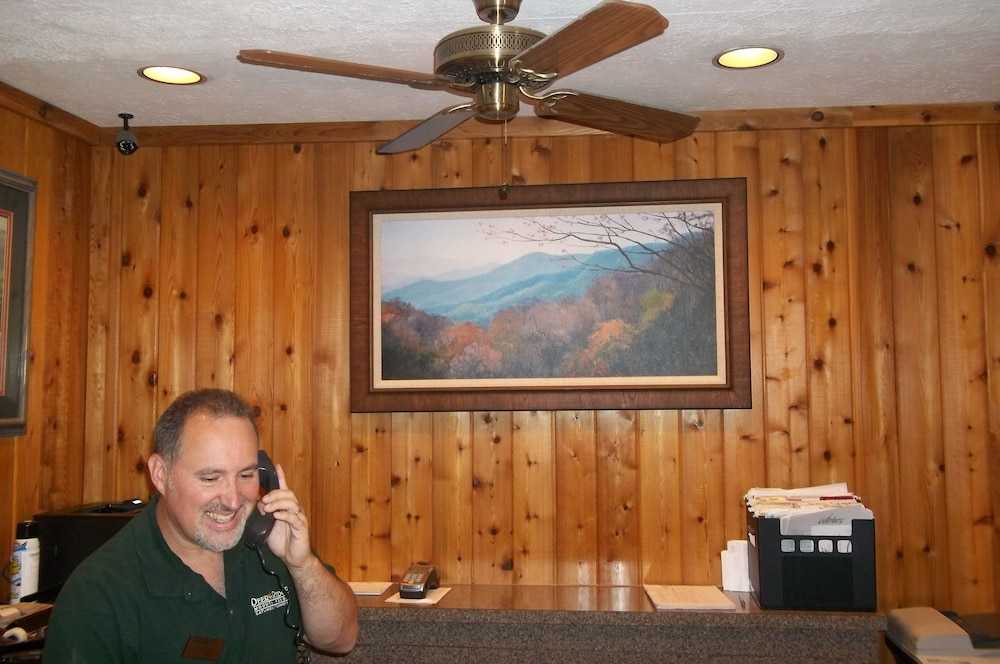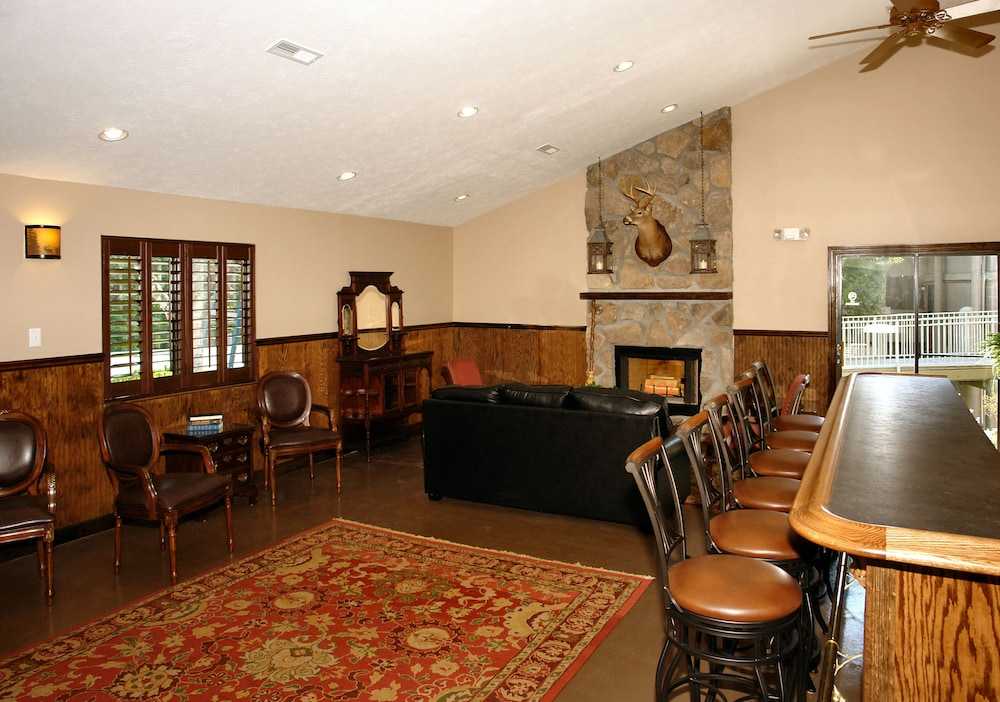 Avaliação TripAdvisor
Baseado em 470 avaliação
Ver todas
Localização Do Estabelecimento Com uma estadia Deer Ridge Mountain Resort em Gatlinburg, ficará a 2,3 km (1,4 mi) de Bent Creek Golf Club e a 13,9 km (8,6 mi) de Greenbrier Picnic Area. Esta casa de férias de golfe está a 17,2 km (10,7 mi) de Cosby Picnic Area e a 17,8 km (11,1 mi) de Ramsey Cascade...
Mais detalhes
Disponibilidade
Selecione a data da sua viagem
Selecione a data da sua viagem para verificar a disponibilidade dos quartos.
Informações do estabelecimento
Localização Do Estabelecimento
Com uma estadia Deer Ridge Mountain Resort em Gatlinburg, ficará a 2,3 km (1,4 mi) de Bent Creek Golf Club e a 13,9 km (8,6 mi) de Greenbrier Picnic Area. Esta casa de férias de golfe está a 17,2 km (10,7 mi) de Cosby Picnic Area e a 17,8 km (11,1 mi) de Ramsey Cascades. As distâncias são apresentadas à 0,1 milha e ao quilómetro mais próximo.
- Bent Creek Golf Club - 2,2 km/1,4 mi
- Little Pigeon River - 6,6 km/4,1 mi
- Mills Park - 12,4 km/7,7 mi
- Greenbrier Picnic Area - 13,9 km/8,6 mi
- Chapel in the Glen - 15,2 km/9,4 mi
-...
Mais detalhes
Entrada a partir de: 15:00
Saída até: 11:00
Comodidades do estabelecimento
Piscina e comodidades de bem-estar
Piscina
Banho Turco
.
.
Comodidades / Instalações para negócios
Sauna
Avaliação dos hóspedes
TripAdvisor
Pontuação dos viajantes
Excelente

320

Muito Bom

109

Bom

19

Razoável

12

Ruim

10
Perfil dos viajantes
Negócios

2

Romântica

124

Viagem a sós

4

Família

238

Viagem com amigos

27
Resumo das pontuações
Atendimento

Custo-benefício

Limpeza

Localização

Qualidade do sono

Quartos
We love it!
Avaliou em 23 de outubro de 2021
This place is a gem! This is our second visit this year! The views are amazing! The staff is SUPER friendly! The pool area is clean and well kept! The live music and fire pits were perfect!!! We stayed in one condo that had been renovated and one that had not. Obviously one was more up to date but they were both super clean and that is huge in my book! This will be our go to place to stay when we are in the area!
J9524UMcrystals
Close to Town with Breathtaking Views
Avaliou em 19 de outubro de 2021
The views were amazing - beautiful to look at in the morning! The room sizes and living area were fine for our stay, as was the kitchen and eating area. The location is only about 20+ minutes from downtown Gatlinburg, so great for us to go to down during the day and come back without it being a huge trek. The mountain road to get up there is pretty interesting, especially if you arrive at night, so be careful driving up there (and out)! Some of the parts of that road are NOT suitable for two cars at the same time. I do understand that we are in the mountains and there will be insects and such - I can live with that - I cannot live with roaches, and we did have a couple in the condo. The staff didn't really do much other than say they'd take care of it, and I couldn't get any compensation because I booked through a 3rd party instead of directly with them. So, I'm not pleased that not booking directly through them means I have to put up with roaches with nothing more than an "I'm sorry this happened." However, I'd stay there again if visiting the area. That was really the only issue we had during our stay.
Maria T
Spectacular views! Found my new vacation spot!
Avaliou em 17 de outubro de 2021
Stunning views of the Smokey Mountains! The condo I stayed in, C102, was wonderful. Very clean, nice decor, good water pressure, and very comfortable bed. Private balconies overlooking the mountains. Could lay in bed and look out the window at mountains also. No elevators but not a big deal for me. Friendly staff too. Saw several bears on the property. Hope to go back soon. Wish I had known about these condos before now…would have definitely been staying there!
lexikay
I should have trusted the 1 star reviews.
Avaliou em 11 de outubro de 2021
I read the poor reviews, but convinced myself that they were outliers given the overall rating. Fearing the worst, I even asked twice before check in if we could be put in a top level unit or one that was renovated. Unfortunately, I got the opposite. We were in a second floor unit. The folks above us had kids. Any time they open a drawer, walk, or what sounded like kids stampeding, we experienced thunder dome. This happened well past 11 pm (quiet time) the first night and started up around 5 am the second morning. I asked the front desk if they could move us to another unit. They acknowledged there would be "floor noise" in units, and that I could call security after 11 pm if it got bad. We decided to buy ear plugs and tough it out. Not the fault of folks above that there is no sound proofing between floors. The unit itself was sad. A saggy king bed. A couch that could have been donated a decade ago. No other sofa. Appliances from the 1970s. The stove electric coils didn't all work, and some stayed suspended in the air. Dirty dishes. Mismatched furniture. Patchy paint fixes. Dirty looking kitchen floors. No curtains, so the street lights glare in at night in the master. One star for the view. Superb in the morning, but we couldn't enjoy it as folks above are literally a few feet above your head, out in the balcony too doing their thing. Wooden slats for a floor. So, no privacy. The staff is nice, and I give them one star for that too. Sorry, but won't come back. Pro Tip: If you do book with them, only book a 3rd floor unit and ask when condo was last renovated, how old is mattress, etc.
thebigad
Great All Around Place
Avaliou em 27 de julho de 2021
Great views, nice clean rooms, great staff. The general manager is a great guy and great to work with as we had a large group staying here for a reunion. They had live music out on their deck several nights during our stay and the food from their restaurant was very good. Also, you can just sit in your living room or out on your balcony and look out at the mountains and beautiful scenery and maybe see a bear or two!
mjclominac