Amber Springs hotel and Health Spa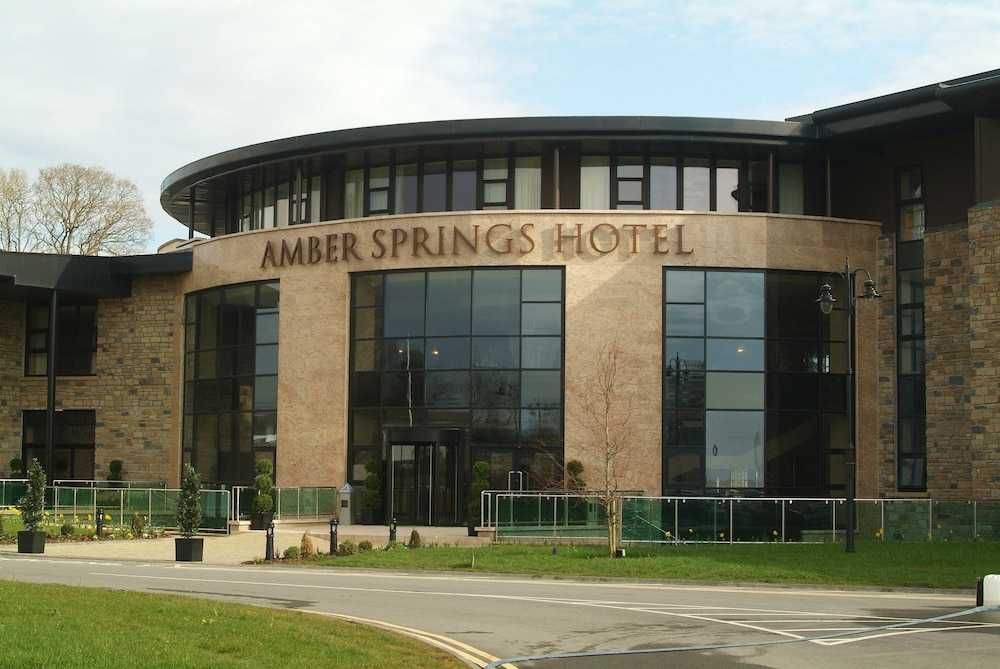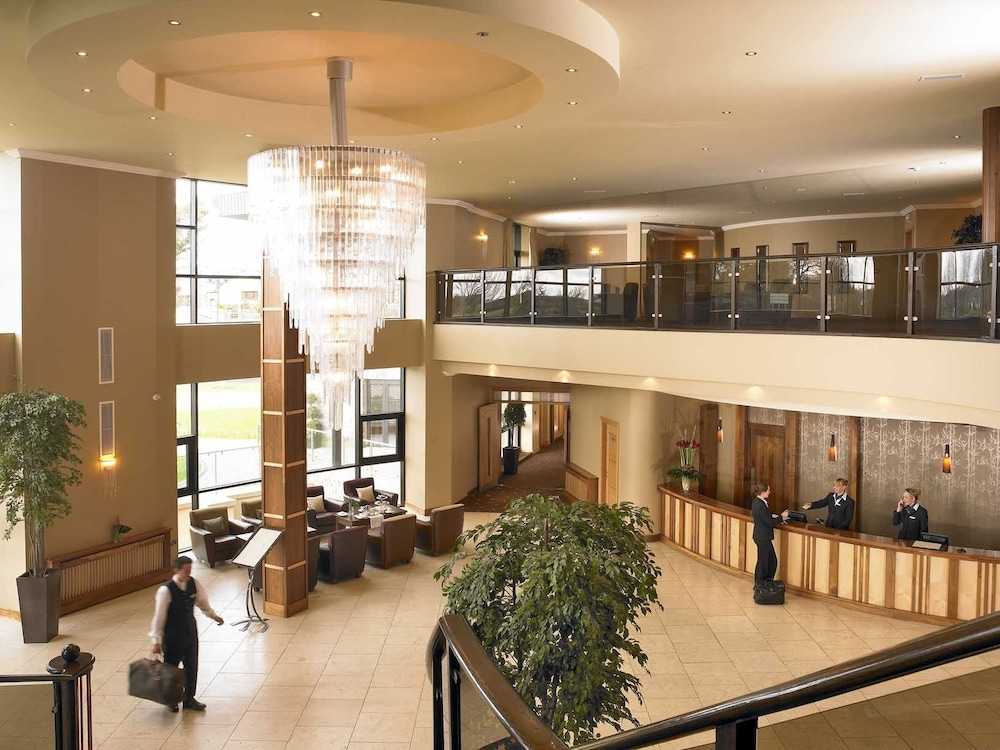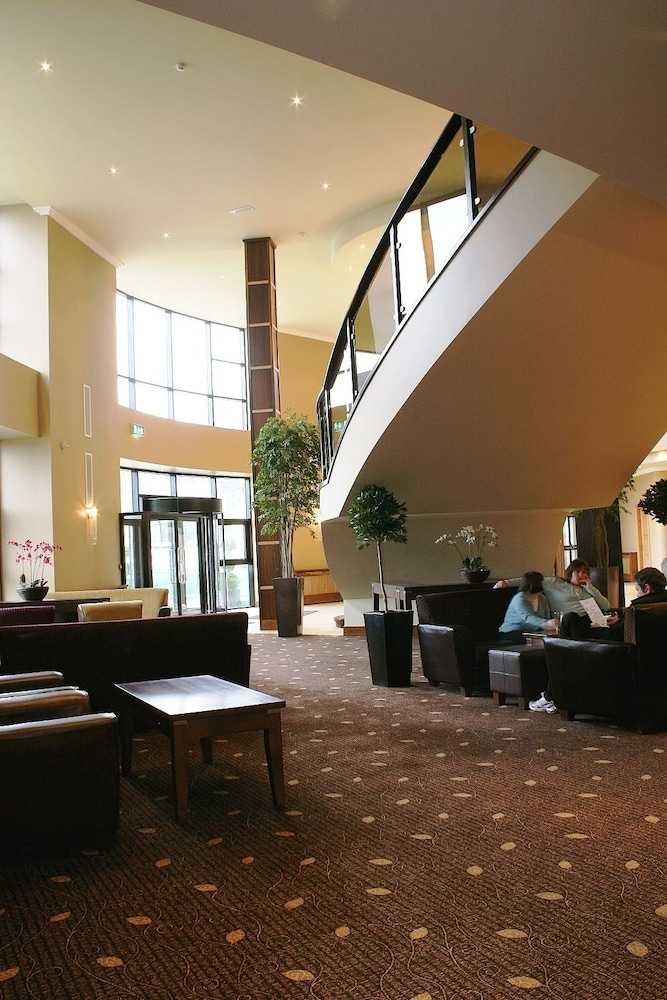 Avaliação TripAdvisor
Baseado em 1975 avaliação
Ver todas
Localização Do Estabelecimento Em Gorey, Amber Springs Hotel & Health Spa ficará a 15 minutos de carro de Craanford Mills e de Centro Comercial de Bridgewater. Este hotel de 4 estrelas está a 17,2 km (10,7 mi) de Wells House & Gardens e a 20,1 km (12,5 mi) de Coollattin Golf Club. As distâncias sã...
Mais detalhes
Disponibilidade
Selecione a data da sua viagem
Selecione a data da sua viagem para verificar a disponibilidade dos quartos.
Informações do estabelecimento
Localização Do Estabelecimento
Em Gorey, Amber Springs Hotel & Health Spa ficará a 15 minutos de carro de Craanford Mills e de Centro Comercial de Bridgewater. Este hotel de 4 estrelas está a 17,2 km (10,7 mi) de Wells House & Gardens e a 20,1 km (12,5 mi) de Coollattin Golf Club. As distâncias são apresentadas à 0,1 milha e ao quilómetro mais próximo.
- Craanford Mills - 7,9 km/4,9 mi
- Wells House & Gardens - 17,2 km/10,7 mi
- Coollattin Golf Club - 20,1 km/12,5 mi
- Castelo de Ferns - 20,3 km/12,6 mi
- Centro Comercial de Bridgewater - 21,5 km/13,4 mi
- T...
Mais detalhes
Entrada a partir de: 15:00
Saída até: 11:00
Comodidades do estabelecimento
Comodidades / Instalações para negócios
Sauna
Piscina e comodidades de bem-estar
Banho Turco
.
.
Serviços de recepção
Depósito de bagagens
Avaliação dos hóspedes
TripAdvisor
Pontuação dos viajantes
Excelente

977

Muito Bom

467

Bom

240

Razoável

140

Ruim

152
Perfil dos viajantes
Negócios

36

Romântica

258

Viagem a sós

16

Família

1289

Viagem com amigos

138
Resumo das pontuações
Atendimento

Custo-benefício

Limpeza

Localização

Qualidade do sono

Quartos
Manager went above and beyond to make our stay worth it.
Avaliou em 25 de outubro de 2021
We would like to thank Emer the manager at the Amber Springs Hotel who upon hearing a complaint we had about out our room immediately rectified the problem and went above and beyond which made our weekend trip to the hotel much more enjoyable and comfortable, she handled our stY with upmost professionalism, as someone who travels very often around the world and have stayed in many many hotels all over Ireland, Europe, America etc I was very impressed with how she treated us and our issue we had. The hotel is lucky to have her. Thanks to her and the staff I will be coming back again often. Thanks, Mick
G527RMmickm
Great trip at a brilliant hotel
Avaliou em 21 de outubro de 2021
I had a most enjoyable stay in your hotel.Food excellent, rooms first class .Staff were very friendly and professional. The facilities for children were brilliant with so many different things to keep them occupied I would highly recommend this hotel.
delta126
Good facilities but very poor standard rooms
Avaliou em 10 de outubro de 2021
Just returned from a 2 night family stay with 3 young children one being 4 mths old.On arrival to our room we were met with a strong damp mouldy smell which was coming from the bathroom. Felt the need to spray the bathroom with perfume or deodrant regularly just to be able to use it. The cot for my 4 month old was absolutely filthy and there was no sheet or bedding provided in the cot. The lamps in the room were not all working and lighting was extremely poor unless we left the main overhead light on all the time. The TV wasnt working properly so we left it off for the whole stay. The windows and net curtains were also filthy and stains on the throws and cushions made the room feel grubby. On our first night we were awoken to a full on room party coming from directly under us. I phoned reception at 1am to complain as my 3 children were woken up by the noise. The chap was extremely helpful and put a stop to it within 15 mins or so. Speaking to reception the following morning all I was told oh that group was from the wedding that was on at the hotel. Top tip do not put a wedding party over a family room with an infant! Facilities in the hotel are great for families and kids especially loved the cinema and play area.
Seaside572323
Change small things and its a FIVE
Avaliou em 8 de outubro de 2021
Our first family holiday since covid and our newest arrival. We are a family of 5 with a 3, 2 and 4 month old so we decided on the family suite because of the space and photos online looked great. Warm welcome by the girl on reception, a bit quick going through places and times i forgot half of when i walked away. I do realise it is a place that people return to but on a first visit a wee guided map would be helpful as the place is so big we lost our way once or twice. The room and everywhere else in the hotel is very clean and the size of our family suite was perfect but from the picture on their site and our actually room obviously overtime the room as become somewhat grubby. The windows were hard to close and they never really closed properly. Lovely floor to ceiling window but they do need a bit of a clean as there were cobwebs inside in the top corners. The blackout blinds are amazing. We had to move the single beds together and against the wall as we knew the boys would probably fall out when we did there were quite a few sweets and crisps under the bed. The room is quite dark and i think that was down to some lamps missing from the bedside tables we only had 2 lamps in the room and if i remember correctly there is 5 lamps on their site of this room. Great size bathroom and walk in shower only thing was both boys fell in the shower as soon as water was turned on, the flooring in the shower is totally wrong and should be reevaluate we asked for a bath mat for it next morning. The main door of the room the screws on the top hinge were all loose and hanging out to the point were my husband had to lift the door to close it. We did mention it to receptionist. Swimming was first on our agenda and the kids pool is a great size, the locker rooms though not ideal, very cold when you got out and the space is tiny when you have a baby and 3 toddlers to manage, we just threw towels around them and went back to the room. Breakfast each morning was brilliant the selection you got was amazing and the staff are even better, so friendly and obliging. The food is delicious but can get cold quickly the same can be said with the coffee. Over the 2 night stay we tried the 3 eating areas. Food was delicious, the portion sizes are huge and great value for money. Kids protions are massive too that i should have just ordered 1 meal and extra plate of chips, i felt bad with all the waste. Again the staff are amazing and you knew they delt with families and kids on a regular basis. The softplay area my boys loved, i would say it is geared more towards their ages and maybe up to 5s after that i think kids would not get as much enjoyment from it. PAT my god this man needs a raise he is the real gem of this place. He was our train driver to the magical fairy land and treasure hunt, this man ran around that garden with all the kids and happy to do it everyone loved him. I will be returning someday to Amber Springs with the family i did enjoy it. Just one or two wee small things could change but please not the staff.
LesChristyAnn2014
Great family friendly hotel
Avaliou em 25 de setembro de 2021
Excellent hotel facilities and spacious rooms especially if you're staying in the family suites as they have a separate little room with 2 sets of bunk beds. The room was spotless and cleaned each day. Only downfall for us was the quality of the food for the prices they charge. You'll get better places to eat in Gorey itself which is only a 10 min walk. The Guinness out of the bar was not great and especially not worth the €5.50 price tag. Other beers on tap were fine. Overall a great place for families to stay given the facilities on site.
Daniel O