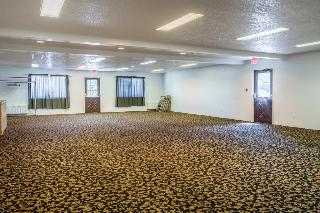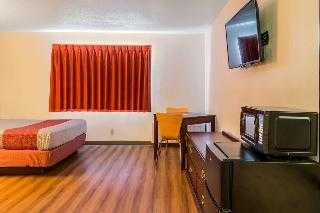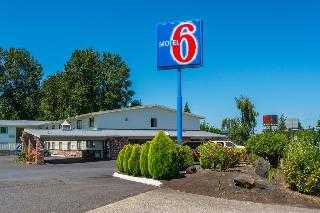 Avaliação TripAdvisor
Baseado em 141 avaliação
Ver todas
Este simples hotel está localizado em East Portland. Estão disponíveis, no Motel 6 Gresham City Center 65 quartos para conveniência dos hóspedes. Este estabelecimento não é amigo dos animais.
Mais detalhes
Disponibilidade
Selecione a data da sua viagem
Selecione a data da sua viagem para verificar a disponibilidade dos quartos.
Informações do estabelecimento
Este simples hotel está localizado em East Portland. Estão disponíveis, no Motel 6 Gresham City Center 65 quartos para conveniência dos hóspedes. Este estabelecimento não é amigo dos animais.
Entrada a partir de: 15:00
Saída até: 11:00
Comodidades do estabelecimento
Avaliação dos hóspedes
TripAdvisor
Pontuação dos viajantes
Excelente

9

Muito Bom

28

Bom

47

Razoável

21

Ruim

36
Perfil dos viajantes
Negócios

22

Romântica

30

Viagem a sós

17

Família

57

Viagem com amigos

10
Resumo das pontuações
Atendimento

Custo-benefício

Limpeza

Localização

Qualidade do sono

Quartos
Rudest employees and management
Avaliou em 25 de março de 2020
We drove 8+ hours from California and got to the motel at 2 am, no one at the desk , we rang the bell, after waiting we tried calling the front desk the phone rang while we stood there. We knocked on employee room door that was in the lobby (we could hear a TV on) manager came out yelling for disturbing her, saying we needed to wait for their employee while trying to check in they were rude and I was already beyond upset with the lack of standards they uphold themselves with. I asked for their info and manager infos to file a complaint because of that they refused us service and threaten to call the cops if we didnt leave. Worst service ever horrible employees and management. Caucasian female Associate and assuming th manager was the middle aged Hispanic female . They were not doing their jobs for one . Then secondly the lack of respect from these grown women would make any mother embarrassed to claim these two pathetic ladies. Pretty much we booked and room drove 8 hrs tried to check in and no one was there to check us in for over 15 mins. Then the associate and manager got upset with me because I bothered the manager who was off the clock but had her kid at the hotel in employee motel room. After kicking us out we had to drive another 45 mins back to Portland to stay at a red lion All in all worst customer service experience ever! They should be ashamed but because they gave no repercussions they dont give a hoot about what hassle they caused us!
Jamieschmitz
Last minute choice but Elmers Restuarant across the parking lot.
Avaliou em 4 de julho de 2019
The was a long wait t check in.Rooms had towels for 2 for a reservation for 3.The towels are so thin and dingy they don't look clean.Bring your own amenities as i said a last minute choice after the better hotels in area were booked.There was an uncleaned micro wave. The fridge was a good size and clean.No carpet bugs which is a plus.Ice was provided.The outside was very un-kept grounds full of cotton and trash. You only get 1 key so you must stay leave the room and return together.You get watered down coffee in the Lobby in the morning.
GERALD G
Very clean, and basic.
Avaliou em 30 de setembro de 2018
Very clean, mostly quiet. On a busy street. Lots of shopping and food near by. Our room had a microwave and mini fridge. A very small bathroom. Not sure who designed the bathroom, but they were a small person. The water faucets have the hot and cold reversed.The main room is huge. Down side is the TV goes off every hour or so. An unexpected surprise was a very comfortable bed.
SissyBea
An okay stay
Avaliou em 17 de agosto de 2018
This place is, of course, a Motel 6. It's a basic place but all we need for a one night stay. The room was big and seemed very clean. I'd stay again for a one night stay if in the area. The front desk clerk was very friendly and helpful. My only complaint is that there was o e ice machine and it was broken.
SharonK561
SQUEAKY CLEAN BUT BARE
Avaliou em 26 de julho de 2018
This hotel is handy and absolutely squeaky clean and cheap. The only thing is don't expect the usual extras. No hairdryer, no coffee, no fridge, no microwave. The beds were new and very very comfortable. The gal that checked us in was polite and helpful. So if you are looking for a quick night's sleep...this is the place for you!
hp1104