Pierre & Vacances Village Club Le Rouret en Ardèche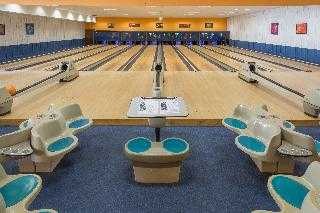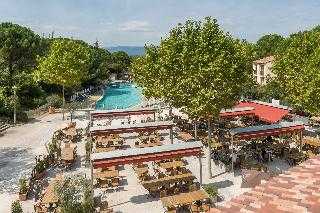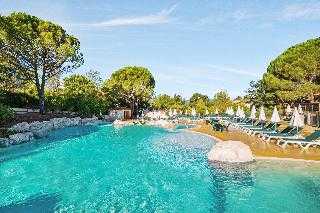 Avaliação TripAdvisor
Baseado em 2054 avaliação
Ver todas
Set in an enchanting area of the Ardeche region, the village proposes extensive activities, including children's clubs for teenagers throughout the peak season. Lyon is 43 km away and International Nice-Cote d Azur Airport 75 km.
Mais detalhes
Disponibilidade
Selecione a data da sua viagem
Selecione a data da sua viagem para verificar a disponibilidade dos quartos.
Informações do estabelecimento
Set in an enchanting area of the Ardeche region, the village proposes extensive activities, including children's clubs for teenagers throughout the peak season. Lyon is 43 km away and International Nice-Cote d Azur Airport 75 km.
Entrada a partir de: 15:00
Saída até: 11:00
Comodidades do estabelecimento
Comida / Bebida
Restaurante
Piscina e comodidades de bem-estar
Piscina Exterior
.
Avaliação dos hóspedes
TripAdvisor
Pontuação dos viajantes
Excelente

421

Muito Bom

881

Bom

432

Razoável

213

Ruim

107
Perfil dos viajantes
Negócios

13

Romântica

263

Viagem a sós

12

Família

1604

Viagem com amigos

71
Resumo das pontuações
Atendimento

Custo-benefício

Limpeza

Localização

Qualidade do sono

Quartos
Off-season stay
Avaliou em 19 de maio de 2021
We stayed over the Ascension weekend in rainy 17 degree weather. Only the main pool was open (due to Corona) and the water was too cold for any of our 4 children to enjoy. The accommodation was basic but robust. We chose "House SUPERIEUR 6 people - 2 bedrooms - Terrace" and the main difference versus STANDARD seemed to be that the patio furniture was better than the standard plastic sets on the neighbouring terraces - something that we really appreciated. I rated the service terrible due to a poor response by the person tasked with resolving our WIFI issue, who believed that we should visit reception again to take the next steps to resolve the problem, instead of them doing it themselves.
4ValleesFan
Book a local Gite instead
Avaliou em 25 de agosto de 2019
The picture makes this look like a lovely little holiday village. Do not be mislead. Over 50% of the rooms are in an ugly, concrete tower block that looks like a WW2 bunker with no views and poorly maintained. These are over half a mile from the center with the swimming pool, so you will probably want to drive which is not what we wanted on holiday. To make it worse, they did not know we were coming so it took ages to get our keys. I know the French have a good reputation for food, but buying two crepes at the restaurant were cold, leathery and tough. They got thrown away. The rest of our visit we went out of the village to eat and there are some good restaurants in driving distance but not want we ideally wanted. English is not widely spoken either. Luckily my French is quite good but do not come if your French is not proficient. The pool is packed. We left early before our stay which says it all. When there are so many cheaper Gites nearby with swimming pools and a real French charm, DO NOT THINK ABOUT STAYING HERE! PS, this is my first negative review I have ever posted.
K1232013
Lovely holiday
Avaliou em 7 de setembro de 2018
Family of four trip. Thought the Village was great and we all enjoyed our pool time. Some lovely sites close by including caves and the Pont D'Arc. Weather was pretty great most of the time and staff very friendly and helpful. Had to roll out my pretty bad French a few times which was happy to do, but a number of staff speak English pretty wellwhen got stuck. Really was a great stay and would recommend highly.
Iain T
Highly recommended
Avaliou em 28 de agosto de 2018
Been there for few days with the kids ( 13 and 9 yo ), as well as a 2months old baby. Really enjoyed our stay. Appartement very well equipped with dishwasher, microwave, hob, kettle, coffee machine. Very convenient to cook easy meal to avoid eating at the restaurant everyday. This being said, food is reasonably priced. Pizzas from 9to 15 euros. Good size. There is also a restaurant and bar. A supérette with affordable prices if you need bread, milk or any small shopping. Swimming pools are great and heated. The slide is much better than I thought it was. Long slide and much fun. There is animation for kids and much activities for adults. The staff is very affable and professional. This is a nice place to spend some days in the water and have fun on a budget.
nenoua
Many things well done
Avaliou em 8 de agosto de 2017
We were visiting from the US and needed a place to take our 2 year old French grandson for a week's vacation. We picked this place because it was in an interesting and beautiful area that is as yet not unbearably over-touristed. In addition, it was advertised as family oriented. Many, many things here are very well done. They accommodate lots people but because of excellent design it does not seem crowded and there is quite a bit of privacy, all things considered. Walking around is safe as the resort, while not gated, is self contained and cars are not allowed most places. We never felt unsafe. It had a great pool for little ones, large, with a gradual entry like a natural beach, so that a toddler could safely puddle in and out of the water. If you went in the mornings, it was not crowded at all, although as the day went on all the pools got pretty busy... but what would you expect? There is a playground, that perhaps might have been a bit better. And a "mini-farm" that had donkeys and sheep and goats and hens and rabbits and an ancient and enormous pig. It was a good place to hang with a toddler. The resort is better for people with older kids or young teens, as there are lots and lots of "cool" activities, and lots of "hot" young recreation directors. There is an impressive Equestrian Center with lovely and well cared for horses. There are nightly entertainments, but I can only comment on the volume, not the quality! They seemed to have large and enthusiastic audiences, however. And the place quieted down completely after 11 pm. Now I come to the "but..." part of this review. I think that these issues possibly might only give pause to North Americans. 1. It was very hot and there is no AC. Well, OK, we get it. They don't do AC in Europe. There are no fans. And no screens on the windows. So take your pick. Flies and wasps or swelter? We chose the flies, and got good with a newspaper. And it probably isn't that hot most of the time, and it did cool off most nights. 2. The food is served outdoors buffet style. Which is charming til you realize that the food is also served with a generous side of houseflies, which are everywhere. It didn't seem to bother anyone else. I just ate hot covered things, and things I snuck out from under piles of other things, and we didn't get sick. And you don't have to sign up for the meal plan. 3. I think we were the only English speaking people there. That being said, they were very polite about our French, and most of the staff had pretty good English, so it wasn't a problem. Almost everyone was pleasant, welcoming and accommodating. Overall a good experience in a fascinating and beautiful part of the world.
elizabethmY5942AX