Oceanfront Legacy Vacation Rental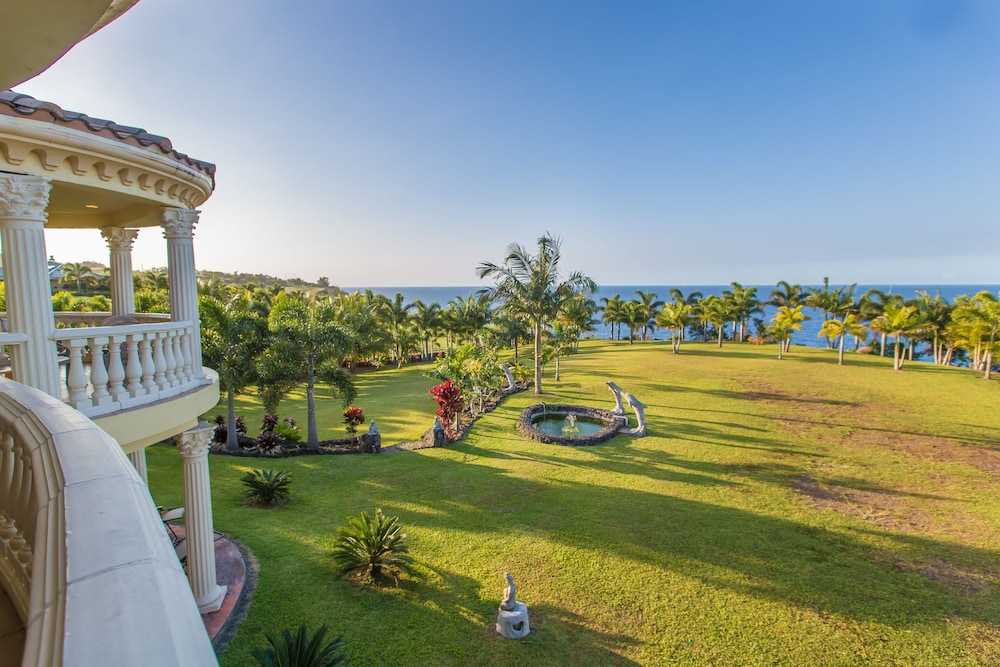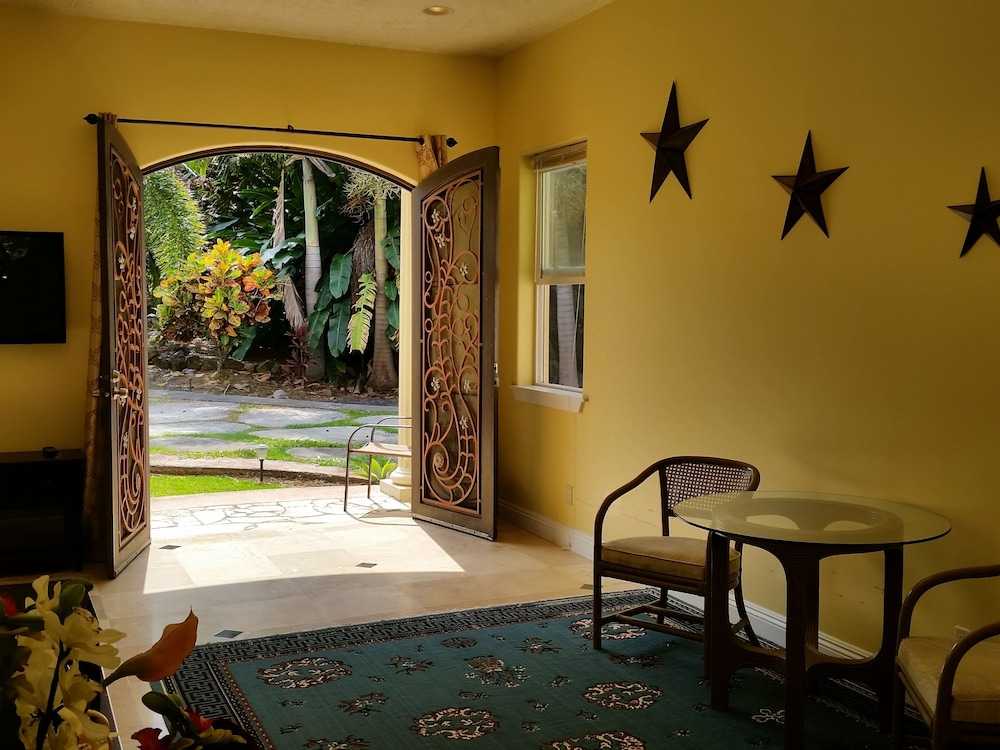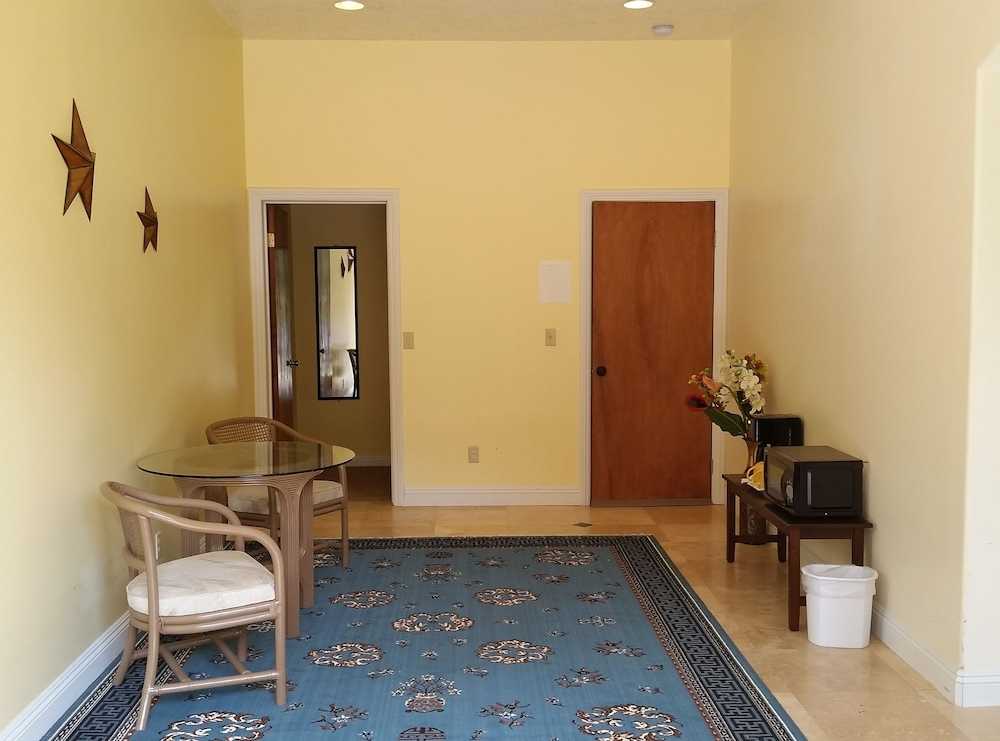 Avaliação TripAdvisor
Baseado em 8 avaliação
Ver todas
Localização Do Estabelecimento Com uma estadia Oceanfront Vacation Rental em Hakalau, ficará perto da praia, apenas a 1 minuto(s) a pé de Hamakua Heritage Corridor e a 6 minuto(s) de World Botanical Gardens. Esta casa de férias de 4 estrelas está a 0,7 km (0,4 mi) de Hakalau Beach Park e a 2,1 km (1...
Mais detalhes
Disponibilidade
Selecione a data da sua viagem
Selecione a data da sua viagem para verificar a disponibilidade dos quartos.
Informações do estabelecimento
Localização Do Estabelecimento
Com uma estadia Oceanfront Vacation Rental em Hakalau, ficará perto da praia, apenas a 1 minuto(s) a pé de Hamakua Heritage Corridor e a 6 minuto(s) de World Botanical Gardens. Esta casa de férias de 4 estrelas está a 0,7 km (0,4 mi) de Hakalau Beach Park e a 2,1 km (1,3 mi) de Umauma Falls. As distâncias são apresentadas à 0,1 milha e ao quilómetro mais próximo.
- Hamakua Heritage Corridor - 0,1 km/0,1 mi
- World Botanical Gardens - 0,5 km/0,3 mi
- Umauma Falls - 2,1 km/1,3 mi
- Hakalau Beach Park - 3,1 km/1,9 mi
- Akaka Falls Sta...
Mais detalhes
Entrada a partir de: 15:00
Saída até: 11:00
Comodidades do estabelecimento
Avaliação dos hóspedes
TripAdvisor
Pontuação dos viajantes
Excelente

1

Muito Bom

2

Bom

4

Razoável

0

Ruim

1
Perfil dos viajantes
Negócios

0

Romântica

1

Viagem a sós

0

Família

2

Viagem com amigos

2
Resumo das pontuações
Atendimento

Custo-benefício

Limpeza

Localização

Qualidade do sono

Quartos
Would Not Recommend
Avaliou em 14 de fevereiro de 2020
First of all, the pictures the owner (Jade) has used to promote the mansion are old. The fountain doesn't work and it's infested with tadpoles, and the koi pond is dirty. Also, he fails to mention on AirBnB that OTHERS WILL BE STAYING THERE TOO. He said there are 10 other rooms, and we stayed in room 2. We were there for 10 days. Negatives - We were lost when we first arrived. The directions Jade gave were poor. Use Waze and type in "oceanfront legacy," and you'll be able to get there easily. Don't use Google Maps. - There are two stains on the carpet in the bedroom facing the driveway. - There must be a wasp nest nearby because we found two wasps in our bedroom. - Don't buy ice cream or anything that needs to stay frozen for a long time because the freezer in the room is weak. - There were barely enough utensils for us to use. - There aren't any napkins, so you have to buy your own. - The air conditioner is LOUD, and if you leave it on for a few hours, it'll leak on the balcony. - There are ants in the bathroom and kitchen. - Whoever the maid is doesn't do a good job. My wife had to fold the towels and the sheets that were left in the dryer, otherwise, they would have wrinkled. We needed to do our laundry, and she didn't want to be rude and just toss it on the washer. She had to do this three times. - If you have an issue with tiny toads, lizards and spiders, they have them there. - There's a code lock on our door, but when a new couple arrived, their little girl somehow managed to just walk into our room while we were in the living room. Why have a code and a lock when it doesn't work? - Also, if you're stay in room 2 and the room below it, your view won't be as great. The ocean view is blocked by the palm trees. The pictures that he uses makes it seem like you'll be staying in room 4, which is how that view looks from the balcony. It's not the same for room 2, so I felt cheated. - On our last full day there, I received a text from Jade, and he said the maid went into our room and noticed that we still had our things there. He said someone else was checking in soon, and that we need to gather our things to leave. I was confused because we were scheduled to leave the day after that. He said that he made a mistake, and that the people in room 4 were the ones that were leaving. I didn't feel happy that the maid entered our room. - The shower curtain was thin, so don't put any of your towels or electronics near the toilet. - There are two couches in the main bedroom, and it's weirdly placed. - Buy mosquito spray because I was bitten several times sitting out on the balcony. I'm allergic to them. - I think there's only one or two paintings on the wall, and one of them is in the kitchen. - The windows are DIRTY and covered in dust and spider webs. They have not been cleaned in a long time, months it seems. Maybe a year. - The WiFi is TERRIBLE. My wife could not use her phone at all. I could barely used mine and my computer couldn't connect to the WiFi there. When I told Jade, his solution was to unplug it and plug it back in. He has satellite connection, so it's super slow. - The trash can in the kitchen is medium, so don't buy bulky stuff. Positives - The bed was comfortable. - The water pressure for the shower was great. - if you walk across the yard, the view of the ocean is beautiful. - There are chairs you can sit on near the edge to see the view. - And that's about it for the positives... I would not stay here again, and I wouldn't recommend anyone to stay here either.
doctorstephenstrange
Beautiful Setting but needs Interior Makeover
Avaliou em 6 de fevereiro de 2020
The location is lovely and the room spacious. However, the furnishing, bed, linens, pillows, towels, and tiny wall mounted TV left much to be desired. Not recommended for a restful night's sleep. Wifi worked OK on Day 1 but could not connect on the checkout morning. Also noticed that the walls are very thin between apartments so was able to listen to my neighbor's TV late into the evening. Interior could use a fresh coat of paint.
Mark F
Needs Updating
Avaliou em 13 de novembro de 2018
Needed a place to stay on Hilo side for a couple of days last week on our Anniversary Hawaii vacation. House was in the perfect location for us to enjoy the Hamakua coast. HOWEVER, the house needs serious updating. The linens looked dirty & were stained & we were not excited to have to use them. We were there for 2 nights & only had 1 day worth of coffee for the in room coffee maker. The TV did not work for the first day but the off-site mgr. responded quickly to correct the problem. They also need to clean the rooms much better, bugs in webs on the walls & maybe a fresh coat of paint & clean the soiled carpet. View was incredible from the house & there were many other guests there but the house was quite.
WorldTraveler5280
A unique place to stay
Avaliou em 23 de outubro de 2018
I read many reviews both good and bad of this place before we decided to book. Check in was easy. We were texted a code and went straight into our room. Firstly the bad stuff we knew off was that the pillows are the thinest you will ever sleep on and the wifi was woeful from the reviews These should be easily fixed and the place would be pretty much perfect. We had a 2 bedroom apartment so we took the pilows from the other room. My top tip would be to ask Jade for a couple of extra pillows. The good stuff......it's a very palatial house looking over the ocean. We were in Unit 4 but if you are hiring a 2 bedroom apartment I would recommend unit 2 as this would give you a better view of the ocean. There is airconditioning in the unit though it is a bit noisy. I thought the apartment represented great value for money. I noticed a few people complained it was a bit run down and there were bugs. Of course there will be bugs, it's Hawaii and they live there. Some people complained about the driveway, it was a bit bumpy but again this was all fine. Overall I would recommend it. The unit is very large with a great view and very good value comparing it to a studio unit in Kona. Cable TV was also good. If you want to stay in part of a large mansion with a good view that is pretty unique I would highly recommend it....just ask for extra pillows!
871JohnA
Felt like a celebrity.
Avaliou em 28 de agosto de 2018
We weren't sure what to expect of this property as we couldn't find a lot of information but we are so glad we decided to stay here. The house is amazing and it right next to the water. The property has several rooms and a common area which has a large kitchen and tv room. Our room was upstairs and had a kitchenette (sink,fridge, microwave, crockery, cutlery), lounge area and 2 bedrooms. Our balcony overlooked the sculpted backyard and ocean. The mansion is gorgeous and we were very comfortable in our room. There were others staying at the same time, but we never heard or saw them, making us feel we ha d the whole place to ourselves. Only improvement would be if the property had a pool, so you would be more inclined to sit in the yard and enjoy the stunning coastal views. Not too far from Hilo, around a 20 minute drive. It's not signed from the road and was a little difficult to find in the dark, but is located on the main road directly across from the entrance to Botanical World Adventures.
196JerryS