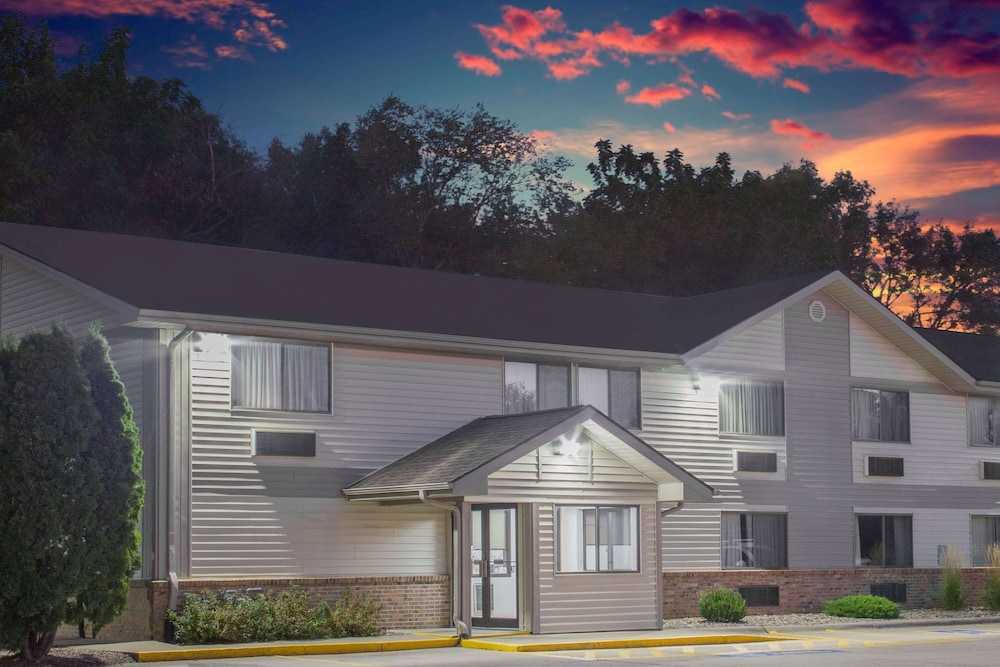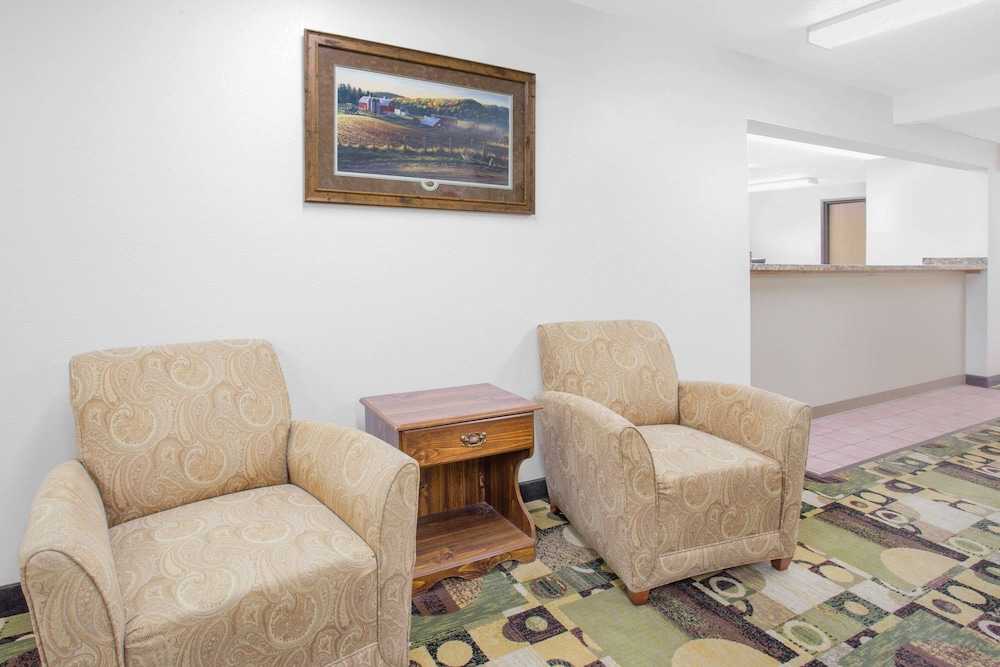 Avaliação TripAdvisor
Baseado em 137 avaliação
Ver todas
Este acolhedor hotel está localizado em Independence.
Mais detalhes
Disponibilidade
Selecione a data da sua viagem
Selecione a data da sua viagem para verificar a disponibilidade dos quartos.
Informações do estabelecimento
Este acolhedor hotel está localizado em Independence.
Entrada a partir de: 15:00
Saída até: 11:00
Comodidades do estabelecimento
Avaliação dos hóspedes
TripAdvisor
Pontuação dos viajantes
Excelente

46

Muito Bom

50

Bom

28

Razoável

8

Ruim

5
Perfil dos viajantes
Negócios

29

Romântica

22

Viagem a sós

13

Família

58

Viagem com amigos

8
Resumo das pontuações
Atendimento

Custo-benefício

Limpeza

Localização

Qualidade do sono

Quartos
Super 8 = Super Great!
Avaliou em 21 de setembro de 2021
Convenient. Located adjacent to old Hwy. 30 which leads thru town. Clean. Would stay there again. Matresses were a tad too firm, and tall, as in distance from the floor to climb into. Great TV lineup. Included HBO.
erisk261
Stay away from this motel!
Avaliou em 19 de junho de 2021
The only reason I would give this motel one star is the friendly young gal that was working the front desk and breakfast area in the morning when we checked out. She was a very pleasant and friendly employee. This motel is very dirty! We had 2 queen beds in our room. One of the beds had dirty stains on the bottom sheets. I decided to look the bedding over closer and found hair on the pillows. We were traveling with two other couples. One of the couples had blood stains on the sheets of one of the beds. The other couple also had dirty sheets. There was hair in our bathroom as well. I would avoid this motel at all cost! We will never be back!
trynrfan
Cleanest Super 8 EVER
Avaliou em 14 de junho de 2021
I travel a LOT and have stayed in other Super 8 properties, however, none like this. This was the cleanest Super 8 I have ever stayed in and the staff was extremely nice and helpful. This Super 8 is alo located in the cutest, cleanest small town. Very Enjoyable stay.
roestjohn
Super 8 Independance Iowa
Avaliou em 2 de novembro de 2019
This is a hidden Jem ! quiet , clean , modern off the beaten path so no road noise ! I am planing on staying there again ! a very nice place to stay Thank you Miss. Tina and Miss. Kim for the pleasant stay !
shouldhaveknowbetter
World Traveler
Avaliou em 10 de outubro de 2019
We were pleasantly surprised with this Hotel. Room was a good size Furniture was newer. Beds are very comfortable. And plenty of pillows. Had everything we needed for a comfortable stay. Had a good TV lineup with plenty of sports channels. Staff was very pleasant. Easy access to restaurants. Definitely will stay here again when I'm in Independence.
JOHN R