Icaco Island Village - Adults Only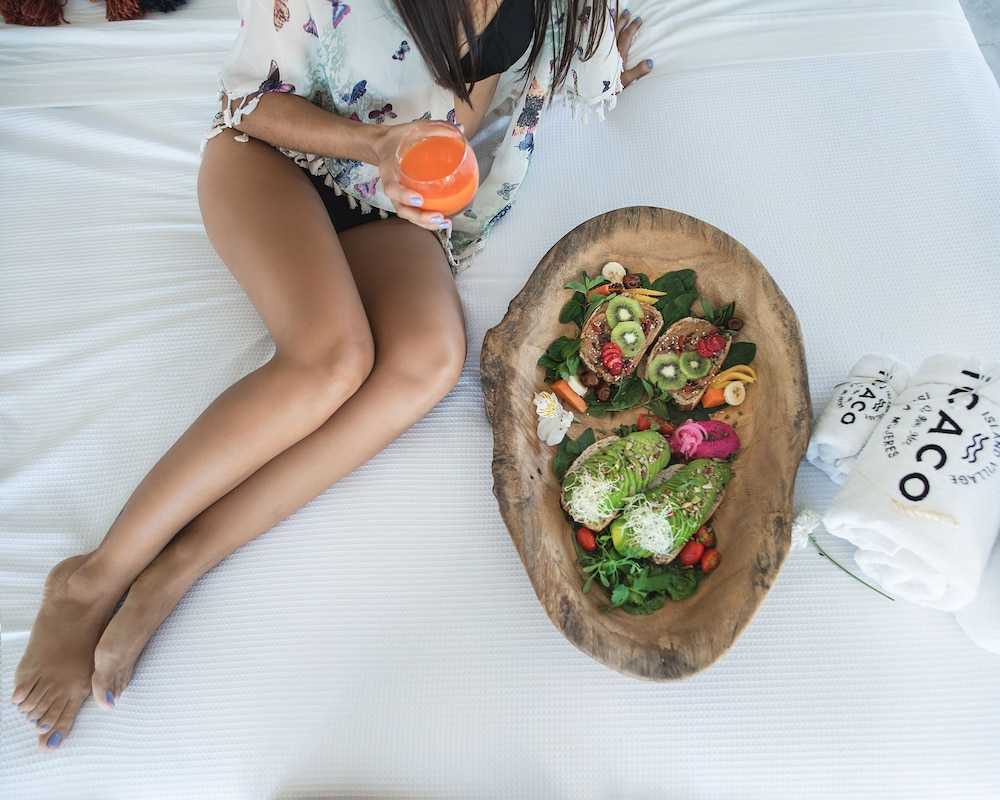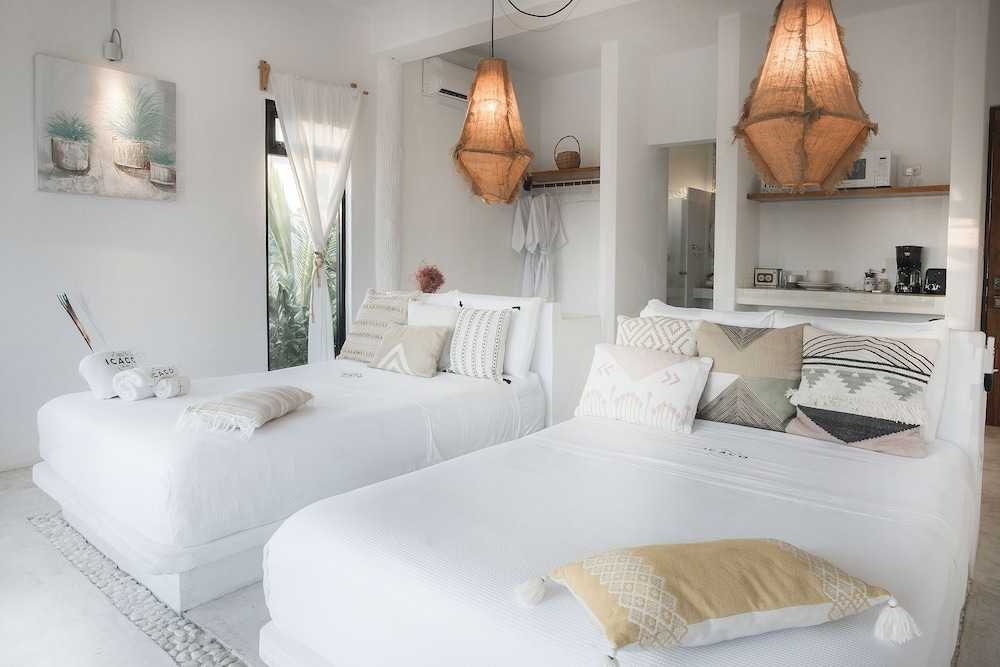 Avaliação TripAdvisor
Baseado em 96 avaliação
Ver todas
Localização Do Estabelecimento Ao alojar-se Icaco Island Village - Adults Only em Isla Mujeres, ficará perto da praia, a 5 minutos de carro de Terminal Marítima Isla Mujeres e de Crayola House. Esta villa de praia está a 1,6 km (1 mi) de Parque Natural Garrafón e a 1,6 km (1 mi) de Parador Fotográfi...
Mais detalhes
Disponibilidade
Selecione a data da sua viagem
Selecione a data da sua viagem para verificar a disponibilidade dos quartos.
Informações do estabelecimento
Localização Do Estabelecimento
Ao alojar-se Icaco Island Village - Adults Only em Isla Mujeres, ficará perto da praia, a 5 minutos de carro de Terminal Marítima Isla Mujeres e de Crayola House. Esta villa de praia está a 1,6 km (1 mi) de Parque Natural Garrafón e a 1,6 km (1 mi) de Parador Fotográfico. As distâncias são apresentadas à 0,1 milha e ao quilómetro mais próximo.
- Terminal Marítima Isla Mujeres - 1,3 km/0,8 mi
- Parque Natural Garrafón - 1,6 km/1 mi
- Parador Fotográfico - 1,7 km/1 mi
- Praia do Norte - 1,8 km/1,1 mi
- Crayola House - 1,8 km/1,1 mi
Mais detalhes
Entrada a partir de: 15:00
Saída até: 11:00
Comodidades do estabelecimento
Piscina e comodidades de bem-estar
Piscina Exterior
Comodidades / Instalações para negócios
Salas de Reuniões
Serviços de recepção
Depósito de bagagens
Avaliação dos hóspedes
TripAdvisor
Pontuação dos viajantes
Excelente

82

Muito Bom

5

Bom

2

Razoável

0

Ruim

7
Perfil dos viajantes
Negócios

0

Romântica

57

Viagem a sós

4

Família

7

Viagem com amigos

18
Resumo das pontuações
Atendimento

Custo-benefício

Limpeza

Localização

Qualidade do sono

Quartos
Excellent!!
Avaliou em 13 de setembro de 2020
This is a beautiful place to stay! Fantastic service, clean and comfortable. Nice modern decor and great rooftop deck and small pool. (Rooftop is best in the evenings. This isn't an island to waste your time at a pool, the beach is where you want to be!!)The complimentary breakfast brought to your room was also fantastic. The hotel is located mid island, so be sure to rent a golf cart so you can make the easy, short drive to North Beach, Restaurants and shopping on Hildago Street or around the island to tour and have fun. (BTW you should plan on having a golf cart anyway in Isla. You are completely missing out if you don't drive around and see what the island has to offer) those that complained about the location obviously didn't do their research and don't know the island!!! We've been more times to Isla then we can count and enjoyed the location and would highly recommend!
shannagranger
Terrible Customer Service, cannot recommend booking with them. Book here if you hate yourself, I guess?
Avaliou em 10 de agosto de 2020
(Long but very informative review - there's a tldr at the bottom). At a time that is difficult enough for hotels and travellers, Icaco has decided it will not only refuse to refund our booking (they offered half of the booking as a credit voucher for use in 2021) but that they will be horrifically rude and unhelpful while doing so. I know what they're going to say, "it was a non-refundable booking, we offered a voucher" blah blah blah. 1. I had booked another non-refundable hotel in Cancun, guess what? They closed down until Oct 31 due to public health fears and refunded my money in one week, so don't hide behind a policy written before COVID-19. 2. What are we supposed to do with a 2021 voucher when so much is still up in the air? Will you still be in business? Will there be a second wave or a vaccine then etc? Now, I can handle hotels saying "really sorry it's not refundable, it's a difficult time for us but we can offer a voucher". I'd understand that. It's unprecedented times. What they did was, after I had cancelled the booking and did not give back $85 in taxes already paid ($535 already paid, with $450 cancellation fee, and another $450 due to be paid at a later date), proceed to be condescending, extremely rude and importantly, then withdraw their previously agreed offer of the voucher in exchange for the $85 back (I've included screenshots as proof). We didn't ask them to do that, they decided of their own free will to essentially punish us. Ask yourself, should hotels be punishing their guests? Let's imagine what their response will be to this - "The $85 was for taxes, the mexican govt has already taken it" So the tax year has ended already? If I return a shirt, I get back taxes on that, don't I? Does that mean if I booked a refundable room, I still wouldn't get taxes back, cause the Mexican Government has it? But, once again, if they had behaved reasonably and said "I'm really sorry, there's really nothing we can do" we could have negotiated amicably. Instead they decided to be petulant, which is bold for a hotel during a pandemic, I'll say that much. Well, that's my review. Hope you enjoyed.
Rider148
Extremely disappointed. No refund given during pandemic.
Avaliou em 5 de agosto de 2020
We were excited for our trip to Mexico, which has unfortunately had to be cancelled due to the pandemic. We booked through booking.com who were very helpful as mediators but Icaco would not offer us a full refund, even though the UK government advises on all but essential travel there. They offered us a voucher for 2021 which is useless because we cannot imagine returning any time soon, as we live with vulnerable people. Extremely disappointing that they cannot offer full refunds during the pandemic. We have now lost $1,000 for a 5 night stay.
jessicaanna25
Great Set-Up in Isla Mujeres
Avaliou em 11 de janeiro de 2020
This was my spouse's and my first trip to Cancun/Isla Mujeres, and we loved Icaco Island Village. We stayed for six days and at first were surprised by its location, a ~20-min walk from Playa Norte on one of the Island's main roads. However, we soon realized that it was a great set-up to relax and visit all areas of the island. Besides the nice rooms, housekeeping, daily breakfasts, and rooftop, which made things super comfortable, hosts Giovanni and Matthew catered to our every need, providing us with excellent recommendations regarding beaches to visit, restaurants to dine at as well as smaller things like where to get clothes washed, taxis, etc. It's clear the owners of this place care about their guests and making their experience in Isla Mujeres enjoyable. If you're looking for a low key and comfortable location from which you can explore the island and all it has to offer (from its best restaurants, to its most beautiful spots) this is the place for you.
Lakeside1921
Quite a scam
Avaliou em 21 de dezembro de 2019
Let's start with the most obvious : the pictures of the view you see in Booking are misleading. The hotel is on a lousy street, and has no access to the beach. You will have to drive for 5-10 min to find the first beaches where you can swim. We had the suite, which was well decorated. However, the shower was heavily leaking on the bathroom and the hot water would run for max 2 min. It has not been fixed for 4 days. In addition, there is a jacuzzi right on top of the room, that is very lousy.. If someone use it at 9 am, it will wake you up. Moreover, the breakfast is very light, with no options (fruit + cake / toast + a juice). There is no room service or hotel kitchen, which was not convenient at all. If it rains during the night, you will have to go out anyway for diner. The WiFi didn't work either, and we repeatedly reported the issue..in vain ! The general location of the hotel is good as it is in the middle of the island, 5 min from the center by motorcycle, but it has no beach around, where you can swim, eat and spend the day. You will then have to rent a golf car (65$/day) or a motorcycle to enjoy the island. As a conclusion, the quality/price ratio is very low (280$ per night in mid August), and it's been our only bad hotel experience in Mexico. I would definitely not recommend this place to anyone.
Aklems