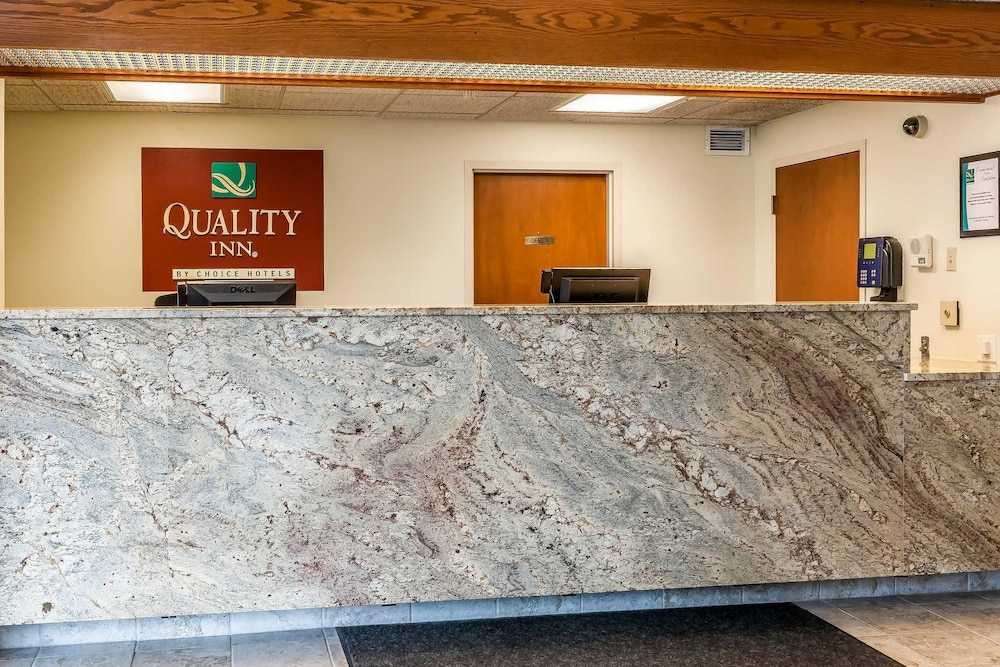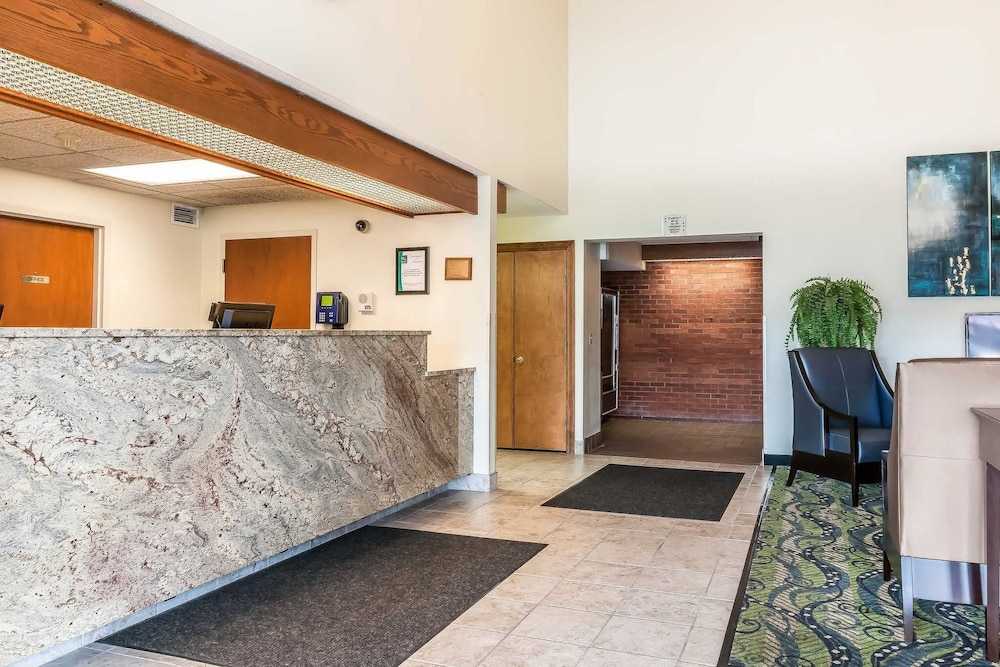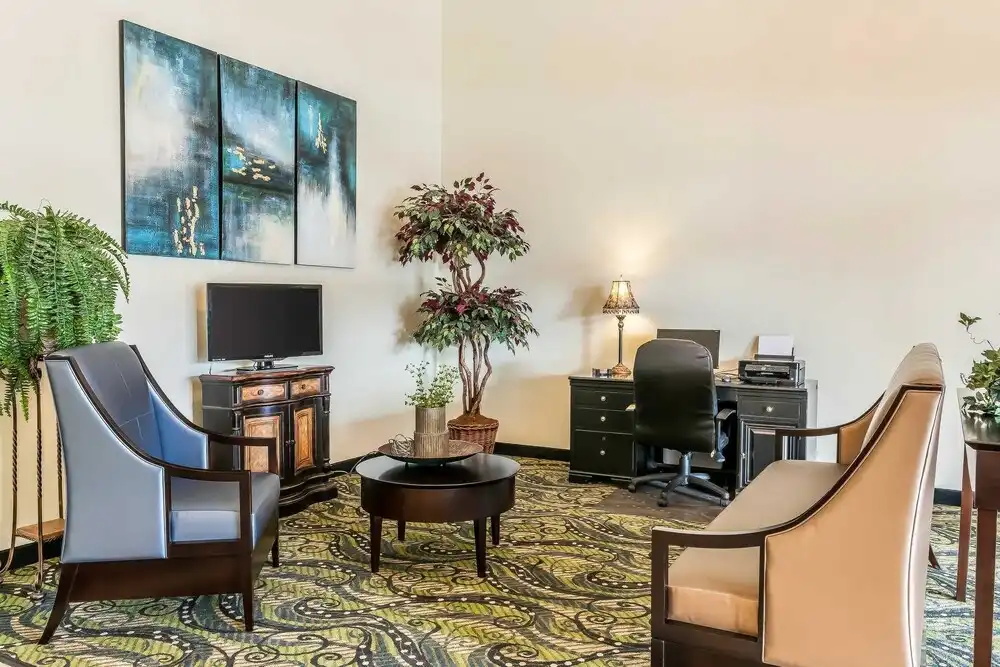 Avaliação TripAdvisor
Baseado em 128 avaliação
Ver todas
Este despretensioso hotel está situado em Jackson. O hotel dispõe de um total de 52 quartos de hóspedes. Este imóvel não é amigo dos animais.
Mais detalhes
Disponibilidade
Selecione a data da sua viagem
Selecione a data da sua viagem para verificar a disponibilidade dos quartos.
Informações do estabelecimento
Este despretensioso hotel está situado em Jackson. O hotel dispõe de um total de 52 quartos de hóspedes. Este imóvel não é amigo dos animais.
Entrada a partir de: 15:00
Saída até: 11:00
Comodidades do estabelecimento
Avaliação dos hóspedes
TripAdvisor
Pontuação dos viajantes
Excelente

39

Muito Bom

42

Bom

29

Razoável

8

Ruim

10
Perfil dos viajantes
Negócios

19

Romântica

31

Viagem a sós

7

Família

45

Viagem com amigos

8
Resumo das pontuações
Atendimento

Custo-benefício

Limpeza

Localização

Qualidade do sono

Quartos
Disappointed with facility and service
Avaliou em 18 de outubro de 2021
We looked for a place to stay in Jackson, OH on our way through, and this one seemed to have good reviews. I am not sure why. When we checked in, the first words out of the young man behind the desk was, "Can I see your ID?" I relied, "You MAY." But there was not a smile, nor words of welcome, not helpful advice as where to park or how to get to our room, from him. I had to ask. This was my first clue that Quality Inns are not managed well or monitored. There are no elevators in this facility, so we parked in the back and came in through the back stairways. I could not believe how dirty it looked. Then we get to our room. 60 F. frigid. Cobwebs on the window and the wooden sill looked water-worn. Our phone had a blinking red light flashing, as it there was a message for us. So, my wife called the front desk, and the young man said he would come to check it out; but he never did. ON the positive side, the bathroom was clean and had a nice long tub. And the bed was comfortable. When we checked out, an obese man with a t-shirt came to the desk, without a smile or "Good morning". We were rested, but it was not due to the service or facility.
timpatterson51
OMG
Avaliou em 29 de julho de 2021
Having traveled a good portion of the day from Fayetteville, NC, on my way to Peru, IN., I got off the interstate looking for the first available hotel - wrong move, should have kept going! From the outside it looks like your typical mid-range hotel, but oh my, not so much on the inside. There was an indescribable odor when stepping inside the room, I could determine if it was aerosol cover up odor spray, mold or animal urine! There was a terrible dampness about the room, but I couldn't decide if it was from the AC unit or possible water damage coming from the rooms up above as there was signs of some type of water damage to the ceiling around the edges where the walls meet the ceiling. Forget about the continental breakfast, they haven't served one there in quite sometime even though the facilities are there, I suppose it's due to COVID
mansizein
Nicely maintained older property
Avaliou em 12 de junho de 2021
Well there aren't too many selections in the area but this was a nice stopover while driving from northern Illinois to North Carolina. The hotel was well cleaned and had comfortable beds. You can't ask for much more than that for a roadside stopover. My only complaint is that the property didn't have a crib/pack and play available. When we travel with our little one we usually don't bother hauling it with us because every other hotel I've stayed at has had them available. I asked when we checked in and the clerk told me they had one but it was stolen and needed to be replaced. This is a very small hotel and like I said there isn't too much around, so I can't imagine its a request they get too often. Not a huge deal though, we made it through. We just ended up getting a room with two beds and made due. We would stop here again on a future trip through the area!
ferdusing
Lovely clean motel
Avaliou em 16 de fevereiro de 2021
We stayed in order to be able to make 11am appointment next day due to the inclement weather. The room was clean, well kept and reasonably updated. A pleasant quiet atmosphere. Food delivery readily available. Coffee and tea readily available in room. Microwave and refrigerator provided. Casey, evening hotelier, not only made our reservation but also checked us in and assured everything we needed was available. Parking lot had been salted before we left. For anyone seeking clean, reasonably priced accommodation in Jackson this motel is it.
wandak836
$95.00 Ripoff w/ no price concessions
Avaliou em 29 de dezembro de 2020
I have stayed at many Quality Inn properties with work travel and I usually seek out Quality Inn hotels. This location gets a strong FAIL!! Gig List: * Multiple ceiling stains from??? Perhaps leaky roof as my room was on second floor. * Brewed my cup of coffee on the floor due to dead socket at coffee station. * Mold as well as a couple coats of paint on and around smoke alarm. * Mold around non-slip surface in bath tub. * Limited cable, very limited television selection. Unfortunately I can only put three photos up, I do have more. The tragedy is that the guy at the Front Desk had no desire to make this right in any way. He handed me the Business Manager's card upon request. The advertised Continental Breakfast was closed, I suspect Covid shut down but all I was told was, "uh yea,.... breakfast is shut down." I'm in disbelief, amazed, confused, how I mean HOW can this sort of customer service exist, particularly at almost $100.00 a night?0??? Obviously I paid for my night and cancelled the remaining reservation.
J3051AXmichaelb