Asterias Studios & Apartments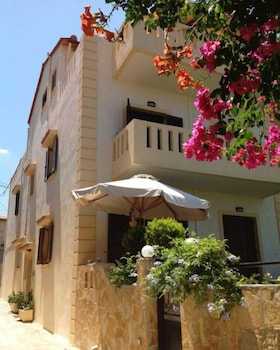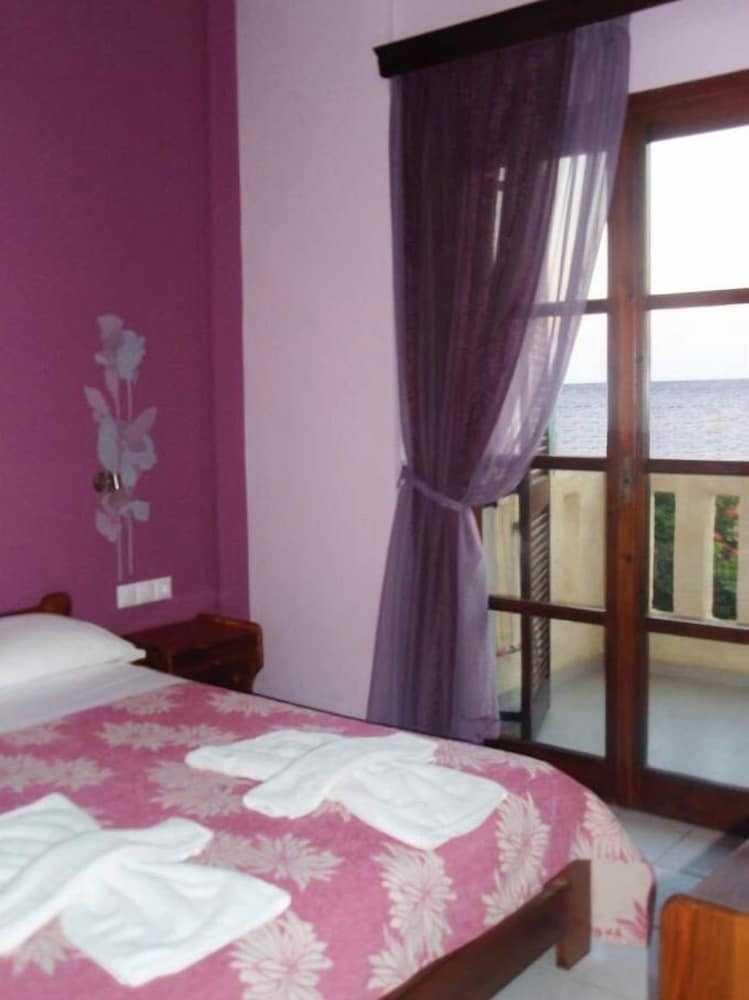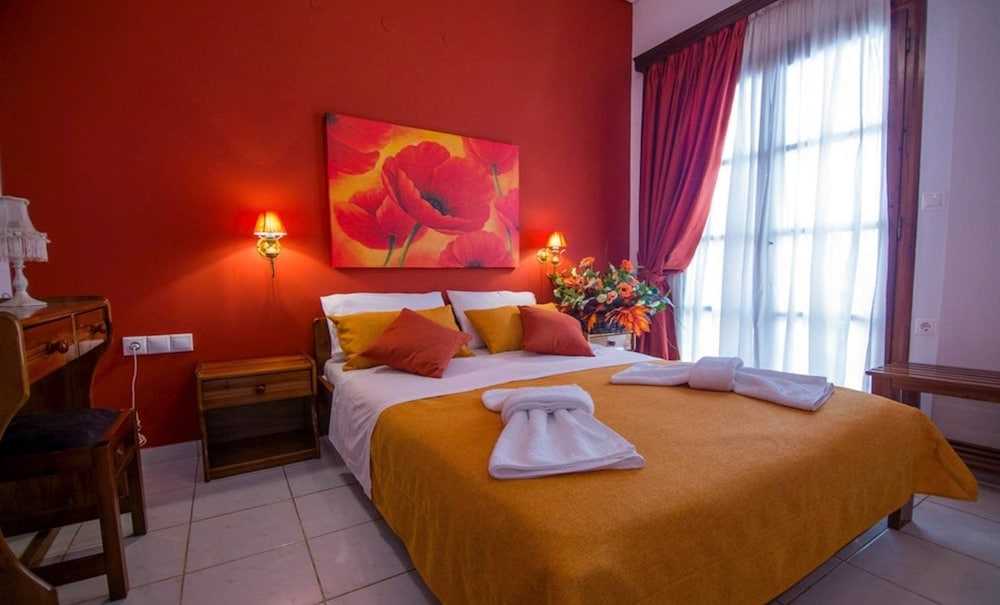 Avaliação TripAdvisor
Baseado em 67 avaliação
Ver todas
Localização Do Estabelecimento Em Apokoronas, Asterias Studios Apartments ficará em frente à praia, a 3 minuto(s) a pé de Praia de Kalives e a 5 minutos de carro de Blue Coast. Este apartamento de praia está a 2,3 km (1,4 mi) de Kera e a 3,3 km (2,1 mi) de Kiani Beach. As distâncias são apresentad...
Mais detalhes
Disponibilidade
Selecione a data da sua viagem
Selecione a data da sua viagem para verificar a disponibilidade dos quartos.
Informações do estabelecimento
Localização Do Estabelecimento
Em Apokoronas, Asterias Studios Apartments ficará em frente à praia, a 3 minuto(s) a pé de Praia de Kalives e a 5 minutos de carro de Blue Coast. Este apartamento de praia está a 2,3 km (1,4 mi) de Kera e a 3,3 km (2,1 mi) de Kiani Beach. As distâncias são apresentadas à 0,1 milha e ao quilómetro mais próximo.
- Praia de Kalives - 0,2 km/0,1 mi
- Blue Coast - 1,4 km/0,9 mi
- Kera - 1,5 km/1 mi
- Kiani Beach - 2,4 km/1,5 mi
- Almyrida Beach - 2,6 km/1,6 mi
- Kalami Beach - 3,9 km/2,4 mi
- Museu Histórico do Folclore de Gaval...
Mais detalhes
Entrada a partir de: 15:00
Saída até: 11:00
Comodidades do estabelecimento
Serviços de recepção
Depósito de bagagens
Avaliação dos hóspedes
TripAdvisor
Pontuação dos viajantes
Excelente

60

Muito Bom

7

Bom

0

Razoável

0

Ruim

0
Perfil dos viajantes
Negócios

0

Romântica

32

Viagem a sós

3

Família

18

Viagem com amigos

7
Resumo das pontuações
Atendimento

Custo-benefício

Limpeza

Localização

Qualidade do sono

Quartos
Beautiful Apartment - Beautiful Location
Avaliou em 7 de outubro de 2019
My wife & I have just returned from a 5 night stay at this wonderful place... It was my first visit, but my wife's second.... & I can see why she insisted we returned... The apartment we stayed in was spotlessly clean & exceptionally well appointed,..with a balcony overlooking the beach......The apartments are perfectly located for all the restaurants & shops in Kalyves village and right on the beautiful sandy beach.... This rates as one of the nicest places we have stayed... And the owners are an absolute delight.....!
Mark L
Fantastic apartment
Avaliou em 16 de julho de 2019
My husband and l stayed here for two weeks, June-July 2019, we stayed in room 3, sea view apartment on the first floor. It had all we needed, full kitchen, iron and board, double bed, safe, large fridge, two sofa beds, large balcony overlooking the garden and sea. Beach is twenty steps away, as are tavernas, shops, bar, etc. The apartment was kept spotlessly clean by Arya, every day but Saturday, Zoi welcomed us and made sure we had everything we needed. Our Grand child stayed for the second week and there was plenty of room on the sofa bed, even for a tall sixteen year old. I would highly recommend staying here, it had everything we wanted inside and out in Kalyves. If/when we return to Crete we would have no hesitation in staying here again. Thankyou to all at Asterias, Thankyou for the gifts left in our room, Thankyou for the bottle of lovely wine left on my husbands birthday. Yamas.
Jennifer W
Beautiful and charming "secret".
Avaliou em 2 de julho de 2019
This review is based on an eight nights stay in a single room, ground floor apartment (# 2). - I *almost* didn't want to give Asterias a good review, but only because I'm afraid all the good reviews they get will make them fully booked for years to come, with lots of tourists flooding Kalyves, and we'd really want to come back and have the same, calm experience! ;-) But kidding aside, they deserve all the praise they get. So what makes this place so special? Is everything brand new, with all the frills you could ask for? No, it's more to do with it being genuine, nice, beautiful, calming and charming, and the people who run it being likewise. And it's got a great location close to the beach, in a mostly quiet and charming town/city. So, let's go point by point: THE ROOM: We stayed in a single room on the ground floor, and even though we didn't see the other rooms, we think this was the best room (at least for us). - Because when you open the large doors next to the bed, you're walking right into the beautiful garden, with a view of the sea, and the sound of the waves rolling onto the beach. And, it's more private than the other, larger room on the ground floor, because outside the room we had, you're sitting kind of sheltered from view, if anyone else living in the building should be walking through the garden (the garden is shared). The room is not brand new, and shows some wear here and there, but it has pretty much anything you could want. The room is air conditioned. KITCHEN: You have a kitchenette (there's no oven or microwave, but there is an electric ceramic cooktop) with utensils, cups, glasses, casseroles, cutlery etc., and there's a coffee maker, a water boiler and a toasting iron. There's also a brand new refrigerator w/ freezer (installed the week we were there). BEDS: There are two beds put next to each other and made up so that it's pretty much a king size double bed. There's a night side table, a reading light and an electrical outlet on each side of the bed(s). The beds were very comfortable, except I did get a slight back pain after a couple of nights, but that probably has more to do with habit of having a slightly softer bed at home. WARDROBE: There is a double door tall closet with hangers, an iron and ironing board, a small safe, some thick blankets for colder evenings, and two beach towels inside, and there are four large drawers for even more storage. The safe is very small, and is fastened to the closet from the inside with screws (not bolted), and opened with a key (not a code). THE BATHROOM: The bathroom is a bit on the small side, but adequate. It's not new, but it still looks good and modern for the most part. The water pressure in the shower could be better. There is a shower curtain, which you should be a bit careful with when you pull it. Remember to not put used toilet paper in the toilet, but rather in the bin next to it (no joke). The bathroom has a hair drier, a wall-mounted retractable mirror with magnifier, a normal mirror, and complementary bathroom products of high quality. It has an electric fan you can turn on if it gets too humid after a shower. TV-WALL: There is a flat screen TV, which only has Greek speaking channels (except one which was showing an American show in English with Greek subtitles). Under the TV is a desk, and on the desk you'll find things like coffee, tea, some treats and perhaps some raki(!). Next to the desk is a cupboard with two drawers, and three chairs. Above the cupboard is a mirror. There is a list of "house rules" and tips here which you should read right away. INTERNET: There is free WiFi, but unfortunately the signal is a bit weak, unless you stay near the kitchen area. In fact, there is a "pocket" by the doors leading to the garden where you sometimes can't find neither a good enough WiFi signal, nor a good enough mobile data signal. So you might have to move around a bit. THE GARDEN: This really is the "pièce de résistance" of this place, such a beautiful flowery oasis, and even though there is quite a buzy street on the opposite side of the building, you are sheltered from all that here, and can only hear the calming waves of the sea, and perhaps some birds and cats. Well, maybe also the neighbours, but noise was never a problem while we were here. Right outside the room there are two chairs and a table, and on a wall there is a retractable clothing rack. On the wall next to the table, there is a smart false "window" with mirrors, which gives the impression of more openness and space. The only negative thing here is that there was sometimes a smell of diesel when sat at the table outside. I'm not sure if it was exhaust from the cars on the opposite side of the building, or something else. THE BEACH: The beach is just maybe 50 meters from the room. You may borrow the sunbeds that are on the appartment grounds, and take them to the beach, as long as you put them back after use. There are some parasols as well, but in our experience they were worn out or damaged unfortunately. You can also use the sunbeds w/ parasols belonging to the various restaurants, cafes and bars along the beach, but then you'll have to buy some food or drink from them for about 6€. When we arrived, and for the couple of first days, the sea was very calm and relaxed, with waves lazily washing ashore. But by the end of our stay, the waves had really picked up speed, and were crashing onto shore instead. I'm not sure which of these is the norm. If you do go out for a swim, be advised that there is a long, flat slab of rock just a few meters into the water just out from Asterias, so watch your feet. I'd recommend using swimming shoes, even though the sand is fine grained. The beach is nice, but there are some bits of wood, branches, stones, rocks, etc. that have been washed ashore, so it's not all perfect sand everywhere. But you don't really care that much about that when you lay there on a sunbed in the sun, trust me. ELECTRICITY: This may seem an odd bullet point to include, but two things: 1) in order to get hot water for the shower, washing up dishes etc., you need to flick a switch in the fuse box on the wall to the left of the kitchen to the "On" position. And remember to turn it off after about twenty minutes. In our experience, there was then hot water for several hours. 2) All of Crete has some problems with electricity, which they are working to fix, but during our stay the electricity for the whole city of Kalyves went out three times, for a couple of hours each time. So it's a good idea to keep cell phones well charged all the time, and to bring or buy battery powered light sources. THE KEYS: There is only one set of keys. The key chain has keys for the building main door, the room door, the garden gate, and the small safe in the closet. There is a white plastic piece you put in a slot in the wall to turn the electricity on (like in most hotels). The downside to this is that if you want to put something in the safe or take something out, you'll have to remove the keys from the slot on the wall, and then the lights go off after about a minute or so and you're in the dark. THE CITY: Kalyves is a bit strange, in that it seems like a quiet, sleepy town without too many tourists, but at the same time the narrow main street is almost constantly very busy with cars going back and forth; lots of traffic, so be careful. Other than that, it's a very calming place to be, and it seems genuinely Greek. Friendly and smiling people. Don't forget to learn a few phrases, like kalimera and kalispera! This is not the place to go for loud parties and lots of tourists, this is a calming experience where you just relax and enjoy the beautiful views and good food. I thought I'd recommend some restaurants, but we tried several, and they all served great food, with great local produce. There aren't too many touristy sights to see here, but we took a couple of walks in the vicinity, and it was fun to see the more rural countryside as well, with farms etc. If you walk up the hill, you'll get a beautiful view of the whole town. There is a bus stop at the square in town, close to the church (right next to a car and bike rental), and from there you can easily get to Chania. The bus is a mini van, not your usual full size bus. I've included a picture of the bus schedules. We also went on the rather challenging hiking trip in Samaria gorge one day, but that's another story for another day. But you can arrange so that a bus picks you up in Kalyves for that too. Just be adviced that it will pick you up at 05:55 AM... We arranged this in Chania, but ask Zoi, maybe she can help as well. Zoi: Zoi is the owner of the place, and your main contact. She is very helpful and nice, answers quickly if you need something, and will leave small surprises for you during your stay. I won't spoil it here! ;-) I'm sure I've forgotten something, even with a long review like this. Anyway - we really enjoyed our stay in Kalyves and at Asterias, so I would most definitely recommend it if you want a relaxing, Greek vacation.
John Petter M
Great beach location
Avaliou em 28 de junho de 2019
Location is fabulous. Right at the beach. Balcony overlooking the property garden and then onto beach and sea. Room was large enough and has a small kitchen with a fridge, coffee maker, hot water kettle, all you need. Bathroom is small, but everything works. We only stayed one night. The owner, Zoe, and her son were very welcoming.
xAmaronex
Well cared for accommodation
Avaliou em 26 de junho de 2019
We recently stayed at the Asterias Studios in Kalives Crete. I have given these a high score as I feel they warrant a good rating. The accommodation is clean, modern, well equipped and the beds extremely comfortable. We were in studio no 4 which was on the second floor at the rear of the property and had direct access to the beach. There were minimal amount of sun beds and umbrellas for guests use which could become problematic if the accommodation was full. Our balcony was small which for me gave it a claustrophobic feeling but this would not put me off booking again. Zoe the owner is such a lovely lady who cannot do enough for her guests.
lovetravelling247