Red Roof Inn Atlanta - Kennesaw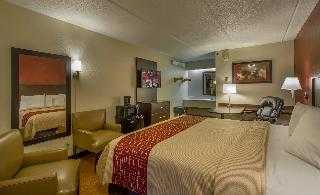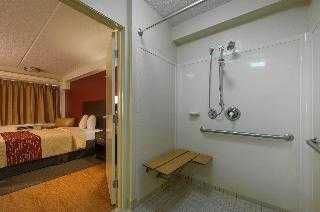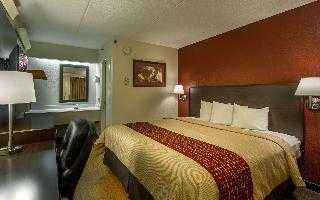 Avaliação TripAdvisor
Baseado em 125 avaliação
Ver todas
Este confortável hotel está localizado em Downtown. As instalações contam com 136 acolhedores quartos de hóspedes. Este hotel não aceita animais de estimação.
Mais detalhes
Disponibilidade
Selecione a data da sua viagem
Selecione a data da sua viagem para verificar a disponibilidade dos quartos.
Informações do estabelecimento
Este confortável hotel está localizado em Downtown. As instalações contam com 136 acolhedores quartos de hóspedes. Este hotel não aceita animais de estimação.
Entrada a partir de: 15:00
Saída até: 11:00
Comodidades do estabelecimento
Avaliação dos hóspedes
TripAdvisor
Pontuação dos viajantes
Excelente

36

Muito Bom

33

Bom

20

Razoável

14

Ruim

22
Perfil dos viajantes
Negócios

26

Romântica

20

Viagem a sós

22

Família

32

Viagem com amigos

6
Resumo das pontuações
Atendimento

Custo-benefício

Limpeza

Localização

Qualidade do sono

Quartos
Horrid
Avaliou em 18 de julho de 2020
Found blood on the bathroom door, cigarette burns on the bed, holes in the walls, drugs being dealt in the back parking lot, knife cuts in the seat, cigarette stains on the walls, no water pressure. Possibly the worst place ive stayed. I attempted to book a room 8 miles up the road at a different nicer hotel, but the hotel agency that owns both places told me the microtel i attempted to book at was full so they would give me a room at the red roof inn in a deluxe 2 bed room. If this is deluxe, id hate to see the economy room. Ill never stay here again or anywhere else owned by this company. Very unsatisfied with my stay. Called the hotel agency and was given a 10% discount but im not stopping until my stay is free.
274robbies
A good night
Avaliou em 3 de janeiro de 2020
Room clean tight but doable in semi park in overflow parking at rear. Separate heat and cooling control. Elevator in center hallway. Fair price good water pressure. Friendly front desk lots of eating places near
JimB666
Convenient, but dirty
Avaliou em 17 de agosto de 2019
Conveniently located for what we needed. Only stayed one night. Check in lady was nice. One could use a number of adjectives to describe our room, but clean isn't one of them. Dust bunnies stuck to the wall and the bathroom was pretty grimy. The room itself had potential to be solid but the whole place could use a thorough cleaning inside and out. I had my dog with me and found the green space to be adequate for him.
armaobscura
Worse Red Roof Inn we have ever been in.
Avaliou em 27 de julho de 2019
This property is very dated but that did not excuse the fact that the room we had was just filthy. The TV was fuzzy and they came and adjusted it but 15 minutes it was back to fuzzy. The floors and base boards were dirty and the grab bar in the shower had mold all around it. When you get off the highway the signs are very misleading and you have to wind and wind on roads with inadequate signage. If I did not have a new GPS I would still be looking for the place.
Bobbie A
Disgusting Hotel
Avaliou em 26 de abril de 2019
Decided to try Red Roof Inn In Kennesaw. Upon arrival my wife and I were immediately sceptical. The outside of the building is way overdue of basic upkeep. When we went to check in, we were assigned room 204. Once we got to our room my wife in a panic called me to the bathroom. The toilet seat was covered in dried urine. Disgusting! I immediately went down to the office and requested a new room. This time we were assigned room 312. While going up the stairs to the third floor we noticed empty beer cans and cigarette butts in the breezeway. We arrived at our new room only to find the room had a terrible odor and the laminate floors were peeling apart. We considered all the factors we've encountered over the past ten minutes and decided there was no way this hotel or the rooms we adequately clean. This Red Roof Inn is DISGUSTING.
Following24