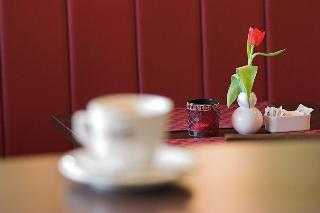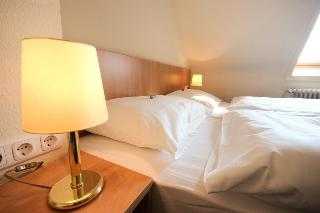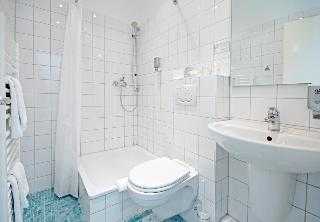 Avaliação TripAdvisor
Baseado em 79 avaliação
Ver todas
Este confortável hotel fica em Kiel. Este hotel dispõe de um total de 42 quartos de hóspedes. Este estabelecimento não é amigo dos animais.
Mais detalhes
Disponibilidade
Selecione a data da sua viagem
Selecione a data da sua viagem para verificar a disponibilidade dos quartos.
Informações do estabelecimento
Este confortável hotel fica em Kiel. Este hotel dispõe de um total de 42 quartos de hóspedes. Este estabelecimento não é amigo dos animais.
Entrada a partir de: 15:00
Saída até: 11:00
Comodidades do estabelecimento
Comida / Bebida
Restaurante
Avaliação dos hóspedes
TripAdvisor
Pontuação dos viajantes
Excelente

7

Muito Bom

25

Bom

27

Razoável

12

Ruim

8
Perfil dos viajantes
Negócios

15

Romântica

26

Viagem a sós

7

Família

18

Viagem com amigos

10
Resumo das pontuações
Atendimento

Custo-benefício

Limpeza

Localização

Qualidade do sono

Quartos
Nice and quiet hotel close to Kiel centrum
Avaliou em 14 de julho de 2019
Nice quiet hotel, which was very easy to find, as it is just at the road that continues after the high way from west. We got a big room out to the backyard. The hotel has a small free car park in the backyard and they also seem to have a possibility of basement parking. There is also the possibility of parking on the street in front of the hotel, if you are lucky enough to get a parking space there. The breakfast was nice and simple, with bread, cold cuts, yoghurt, juice, coffee and tea. There is just a short walk from the hotel to get into the city centre, shopping centres, parks, harbor, markets etc. We can recommend a walk to the Schrevenpark just north of the hotel and the Sophienhof shopping centre just next to the Hauptbahnhof.
Bjerner
Overpriced...
Avaliou em 4 de agosto de 2018
Positives: By European standards, the room was spacious. We fit 2 adults and 2 kids somewhat comfortably in the room. The balcony was nice (overlooks the parking lot & not private) but still nice. The location is convenient. Short walk to the pier & train station area. Downside: the bathroom was almost impossibly small. My husband and I are not large people and we almost didn't fit on the toilet. Shower is tiny, so be prepared for that. Maybe the bathrooms are slightly larger in the smaller rooms? We've had a nasty heatwave in Europe as of late and the lack of A/C in this room was a huge problem. To say it was stifling was an understatement. Even when we propped the door to the balcony open we got almost no relief (and then had to deal with the street noise and the sounds of a party next door). When we went downstairs to ask they had fans, they just chuckled and said "oh...no". It was ROUGH. Wouldn't stay here again.
KRintheWorld
Reasonable place with friendly service
Avaliou em 26 de julho de 2018
The Wiking is a basic hotel with large, clean rooms and quiet surroundings. We had a double room towards the main street - and still it has been quiet during the night! Our room had comfortable beds, tv and enough storage for our luggage. Only the bathroom has been a bit too narrow. The staff is very friendly and helpful. This goes from the receptionists to the staff in the breakfast room. The breakfast and coffee has been really good.
Michael W
Nice basic hotel
Avaliou em 13 de maio de 2018
Hotel is close to centar. It has it's own parking and garage. Basic furniture, small and not so clean bathroom. Quite room. Very nice and polite staff. The price is reasonable. We didn't want a breakfast but coffee was good. Recommended for few days staying.
167mamam
A quiet hotel meeting basic needs
Avaliou em 2 de abril de 2018
A basic hotel that fulfills minimum requirements. Location: Being a 12mins walk away from the HBF, it is located away from the buzzing central and would be perfect if tranquillity is what you seek. Having said that, it is still accessible to 2 supermarkets (Sky) within 8mins walk. Rooms: we booked a triple sharing but was taken aback by the 3rd bed which turns out to be a sofa bed not fit for an adult. Avoid triple sharing for long stays. Other than that, the room is spacious. No kettle, toothbrush/paste provided (standards for most EU 3-stars) There was 4 receptionist at the point of stay, and I had mixed reviews- a young lady was friendly and an older gentlemen was kind and would go all out to assist with our triple room rearrangements.
dexufto