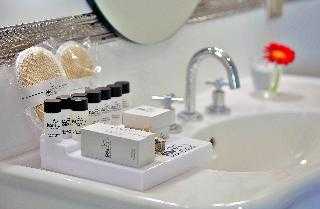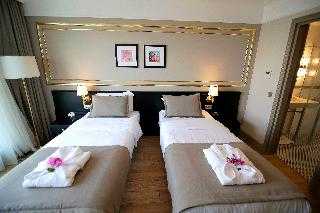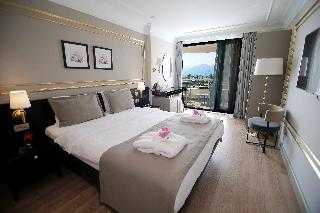 Avaliação TripAdvisor
Baseado em 33 avaliação
Ver todas
Este despretensioso hotel fica em Konyaalti. Com um pequeno número de apenas 10 quartos, este alojamento é muito conveniente para uma estadia tranquila. Aqueles que permanecem neste alojamento podem manter-se atualizados graças ao acesso a Wi-Fi. Este estabelecimento oferece um serviço de receção 24...
Mais detalhes
Disponibilidade
Selecione a data da sua viagem
Selecione a data da sua viagem para verificar a disponibilidade dos quartos.
Informações do estabelecimento
Este despretensioso hotel fica em Konyaalti. Com um pequeno número de apenas 10 quartos, este alojamento é muito conveniente para uma estadia tranquila. Aqueles que permanecem neste alojamento podem manter-se atualizados graças ao acesso a Wi-Fi. Este estabelecimento oferece um serviço de receção 24 horas por dia, para que as necessidades dos hóspedes sejam totalmente satisfeitas a qualquer hora do dia ou da noite. Ideal para famílias que viajam com crianças, este imóvel oferece algumas unidades de alojamento que incluem berços, quando solicitados, para os mais pequenos. As instalações dispõem...
Mais detalhes
Entrada a partir de: 15:00
Saída até: 11:00
Comodidades do estabelecimento
Comida / Bebida
Restaurante
Piscina e comodidades de bem-estar
Piscina
.
Comodidades / Instalações para negócios
Salas de Reuniões
Serviços de recepção
Depósito de bagagens
Avaliação dos hóspedes
TripAdvisor
Pontuação dos viajantes
Excelente

23

Muito Bom

3

Bom

4

Razoável

0

Ruim

3
Perfil dos viajantes
Negócios

9

Romântica

5

Viagem a sós

4

Família

5

Viagem com amigos

3
Resumo das pontuações
Atendimento

Custo-benefício

Limpeza

Localização

Qualidade do sono

Quartos
Cute City Beach Hotel in Konyaalti Beach
Avaliou em 27 de julho de 2021
My partner and me stayed at the Pacco Boutique Hotel in the beginning of July 2021. We booked over booking.com and were in direct contact with the manager right after the booking via messenger. Metin was always very kind and professional. He replied within minutes to any questions or requests. The staff in the hotel was also very friendly and helpful at all times. Top customer service! :) The rooms were always very clean and modern. The room service was on point and the AC worked without any issues. :) The hotel is very well located right next to the beach called Konyaalti. If you are looking for a nice city hotel close to the beach but also within a reasonable distance to the city center of Antalya, then Pacco Hotel it is. We took a taxi to the city center every night for dinner, which was very cheap around 35 TL (3,50 €uro / 4 USD) one way. Now you probably wonder why I only leave 3 stars on my review... It was the breakfast. Which was included in the hotel rate. Well, where and how do I start... I understand that due to COVID-19 sanitizing restrictions it is better not to offer buffet breakfast. Everyone would touch everything. Absolutely understandable. What makes no sense to me is why there is a plexi glas wall set up in front of the buffet, where a staff member is standing behind it and handing out food to the hotel guests? You had to look through the plexi glas wall from the distance and guess what that sausage looking thing in the corner might be. Or maybe cheese? Who knows... Of course if you couldn't figure it out, you can ask the staff. But this poor guy was all by himself, explaining each single dish to everyone, one by one, with a mask on, behind a wall, trying to please 10 people at the same time. But the bread and coffee station was accessible to everyone. I am sorry but this is not a good nor logic solution. Not for hotel guests and certainly not for the staff members. I work in the hotel industry for 15+ years, so I know that it is possible to arrange the breakfast situation much better. For istance offer 4-5 different breakfast menus and let the hotel guests choose the breakfast up front, so that way you can easily prepare it beforehand and serve it warm and freshly in the morning. For example: 1) Omlette Plate with bread, cheese and fruits 2) Different Styled Eggs with/or without Sausage, bread and fruits 3) Shakshuka Plate with bread and fruits 4) Oriental Plate with bread and fruits 5) Vegetarian Plate with bread and fruits Very simple and also very effective. We had breakfast only once. On the first day. The other days we went to get breakfast next door at a cafe bistro. In general, I would recommend Pacco Boutique Hotel. Hopefully the
Sarciiia1990
Perhaps the most wonderful experience I've had yet
Avaliou em 24 de junho de 2021
I very much appreciate the service, quality and care that the staff at Pacco give. It has now become my favourite place to stay and to eat. Special thanks to Hasan bey and Samira for the incredible hospitality and attention that they gave. If you're in Antalya, then please visit even for a meal at their bistro 😊
ozgunatalai
Great place
Avaliou em 14 de março de 2021
I came for remote work and some time off and this hotel was really a great choice. Middle sized hotel with all you need and still with personal approach. Located is right on the beach in a good area with restaurants and shops around. Even bistro is very good, friendly staff and good meals.
Jana H
Plenty of other better choices, not worth it.
Avaliou em 4 de janeiro de 2021
Small, run down, dirty, dusty rooms with a bathroom that smells of damp. Absolutely rock hard mattress and one tiny, thin pillow and a duvet that had me and my wife fighting over the whole night! Tiny! Hammam, no steam and just "warm" Breakfast, choice of boiled eggs, a sweet pastry, cereals and ready wrapped plates with a mix of cheeses and jams. Quite bare really. Pacco Bistro, again, nothing special a long wait and got our order wrong. Despite there being hardly anyone else there? Maybe 4-5 other tables. If the prices were around £25/30 a night then fair enough but for around £50? Just not worth it. Not when there's plenty of other places wanting your business during this time.
krdan635
Amazing Hotel
Avaliou em 23 de dezembro de 2020
I stayed in this hotel in 2020 december, hotel has amazing location , cleaning , breakfast, excellent staff. also there is restoran under the hotel which has perfect foods. when ever l travel to antalya defenetly l will stay in pacco hotel spa. thanks for all and see you soon.
maritesbott