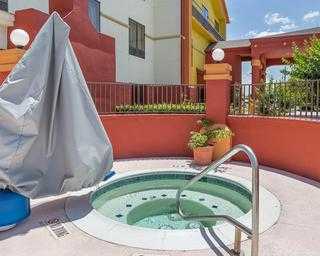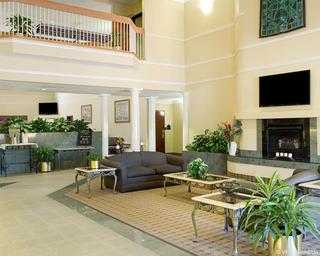 Avaliação TripAdvisor
Baseado em 90 avaliação
Ver todas
Este encantador hotel encontra-se em La Porte. O alojamento possui 67 quartos de hóspedes acolhedores. O Comfort Suites La Porte não é um estabelecimento que aceite animais.
Mais detalhes
Disponibilidade
Selecione a data da sua viagem
Selecione a data da sua viagem para verificar a disponibilidade dos quartos.
Informações do estabelecimento
Este encantador hotel encontra-se em La Porte. O alojamento possui 67 quartos de hóspedes acolhedores. O Comfort Suites La Porte não é um estabelecimento que aceite animais.
Entrada a partir de: 15:00
Saída até: 11:00
Comodidades do estabelecimento
Piscina e comodidades de bem-estar
.
Avaliação dos hóspedes
TripAdvisor
Pontuação dos viajantes
Excelente

37

Muito Bom

33

Bom

8

Razoável

8

Ruim

4
Perfil dos viajantes
Negócios

20

Romântica

18

Viagem a sós

2

Família

33

Viagem com amigos

10
Resumo das pontuações
Atendimento

Custo-benefício

Limpeza

Localização

Qualidade do sono

Quartos
Business trip
Avaliou em 1 de outubro de 2019
This is a nice hotel I stay a lot when I come down on business. The staff is nice and helpful. The breakfast is good. My only negative is that the exercise room did not have any towels or hand wipes. Other then that it is all good.
937sjackson
Big disappointment
Avaliou em 7 de maio de 2019
This hotel is not up to Comfort Suites standards. It had a bad odor, rude employees, and unclean bathroom. I wish we had stayed elsewhere. We were too tired to hassle about our room so we stayed and checked out very early.
cj51cc54
Great location but overall Disappointing dreadful stay.
Avaliou em 17 de março de 2019
The maintenance staff and guest smokes in the nonsmoking rooms, Its awful on 2n, 3rd Floors. ... We Mentioned to staff because we had to keep changing rooms . Yes they suspected the same-thing. I believe them . There is no hiding cigarette smoke from non smokers. One the rooms had so much smoke activity the bathroom walls stained with pure cigarette smokes odor. It was in the towels and heaviest in the bathrooms. Maybe whomever is smoking in the rooms is under the sad impression. They can conceal their smoking by using the bathroom exhaust fan. No! Sir it does not work. it seeps into another bathroom in the hotel. Other Guest the work contractors, Plant workers who were mostly nice. A few and possibly lady sex workers. stood outside room doors and have full blown loud conversations well after 10p on week days. . The rude bunch. They will continue well after 2a. loud revolving door through the nights and early morning. We didn't get much sleep, They chatted it up with above inside voice volume. Door latching sounds all night long. going in and out to another parts of the hotel. The washer gasket needs to be cleaned on a daily basis. The workers wash their uniforms , The washer builds up with grimy residue. We went out for a bite to eat . Saw prowlers in 1990s light brown, somewhat goldfish color American made sedan lurking the parking lot after 1a . Guessing they were interested in the company work trucks. One of the overnight staff parks his truck at the entrance. Leads me to suspect they do not have working surveillance cameras for the parking lot . Thats worrisome ! The place has a lot of potential. it desperately need renovations and good pluming system.pest control. possibly new non smoker maintenance staff if its indeed them doing smoking damages in nonsmoking facility .. It needs deep clean and non smoking. false Fire alarms that would last for hrs and in one case 3 days none stop from week day into the weekend. Total nightmare trying to get rested for work with clicking flashing lights that went on for days. Other major annoyance as extend stay customer here. Constant Wifi connection problems. Despite calling IT service provider number . They fix the problem for 2 or 3 hrs. Then goes back to un connectable to any device. PC, Android nor iPhones. Good luck trying to respond to work emails or, book flights, other personal matters here. The WIFI not connectable for hrs even a full day on week days and wknds. Maybe several guest playing games or streaming. It was really bad after 3p.. The hotel clerks are very nice and professional. The ladies running the breakfast are very nice. The housekeepers were also awesome please leave your housekeepers tips! no matter where you stay! No Complaints about the service staff here. Hopefully they will figure out the smoking workers hiding in the room to smoke. charge deposits to guest that smell like tobacco smoke upon check in .Esp if guest complains and staff goes personally go to room check out the problem. If they smell guest should be charged. its not fair to customers, Guest children, hotel owner and staff. potential customers expecting a smoke free hotel facility .. Also do not get suckered in by the company rewards points programs. its not redeemable on the company websites. Sadly.. I 100% regret our stay here.
idontknowsometimes
Nice location and excellent staff
Avaliou em 15 de janeiro de 2019
I booked here the night of January 12th. Cathy the general manager was very accommodating and helpful getting my adjoining rooms as my daughter was traveling with us and we wanted her nearby. She personally booked my rooms and said to call her if there were any problems. When we checked in Valerie was working the afternoon shift. Very courteous and quick no problems at check in. She even got my daughter a little bag of candies which was of course very well received. The breakfast in the morning ranks as one of the best hotel breakfasts at a mid scale chain I've ever gotten. Selection includes biscuits and gravy, hash browns, eggs, sausage, waffles and much more. Overall an excellent stay would definitely recommend.
BOB P
Caution
Avaliou em 25 de outubro de 2018
We stayed here overnight on the 20th. Leaving for cruise the next day. The first room assigned smelled of cigars and cigarettes. Overpowering the second thebdoor was opened. Tried to call front desk for reassignment . The phone didn't work. Went back to front desk and was given another room. This room had tiny bugs in the bathtub and on the desk. The 3rd room was ok however given the circumstances - didn't rest well. Each time I spoke with night clerk about the issues and tried to show her the pictures - she said she didn't want to see them and it was not her fault - she only goes by what she is told. Would not recommend this hotel at all. The check out clerk was very apologetic and said she was crediting back $30 off out rioom
danahY3313LA