Four Seasons Resort Los Cabos at Costa Palmas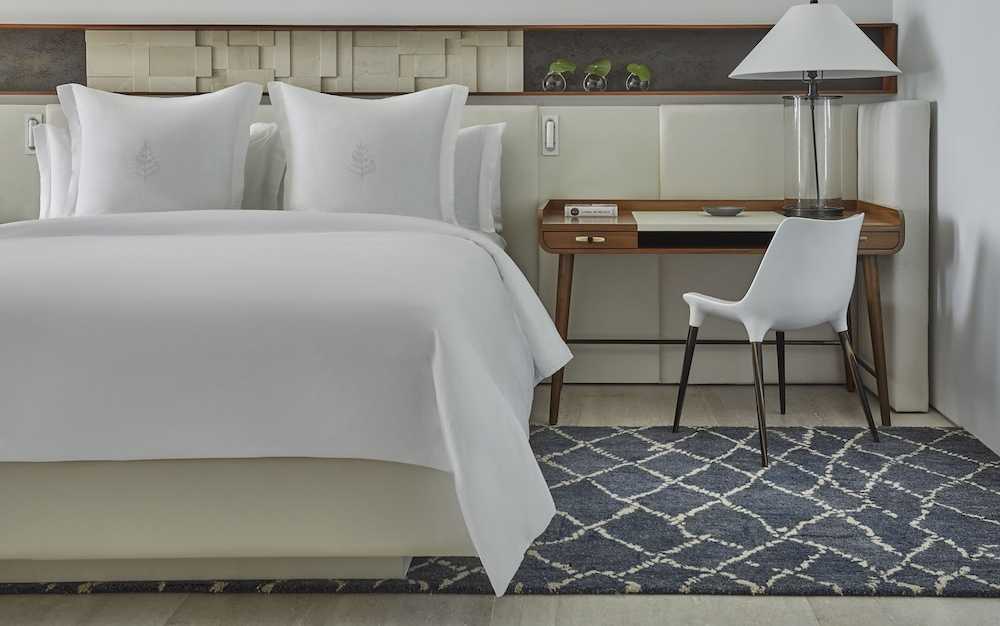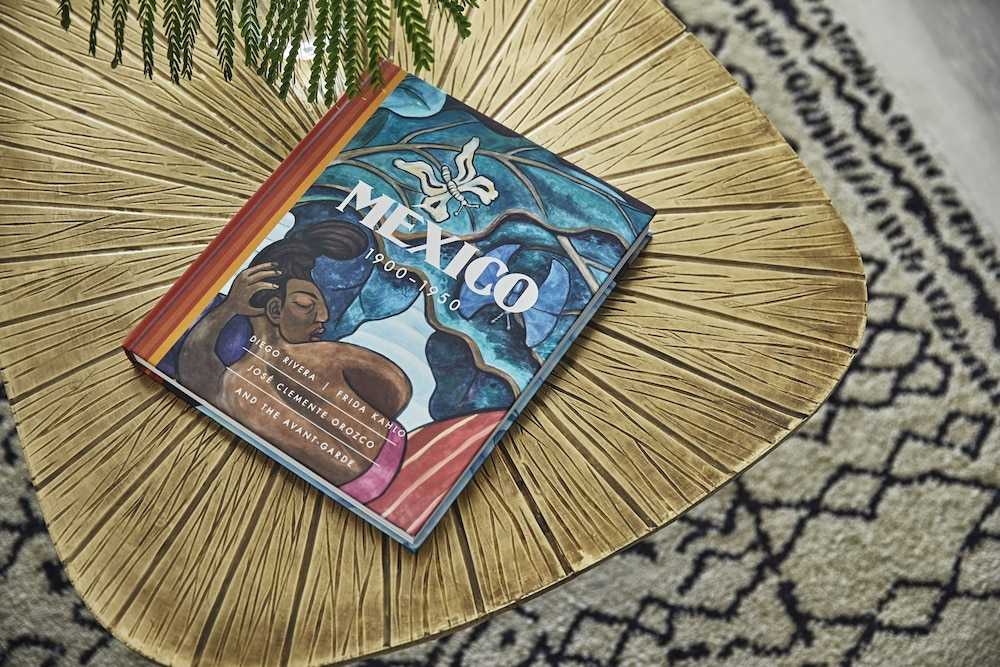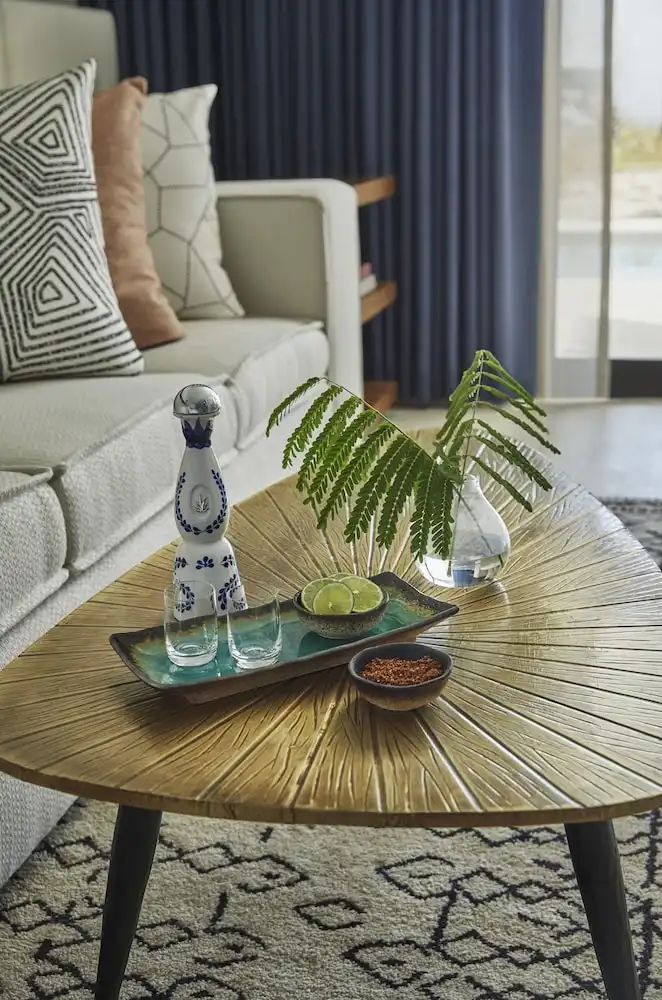 Avaliação TripAdvisor
Baseado em 91 avaliação
Ver todas
Este sofisticado hotel, pode encontrar-se em Punta Pescadero.
Mais detalhes
Disponibilidade
Selecione a data da sua viagem
Selecione a data da sua viagem para verificar a disponibilidade dos quartos.
Informações do estabelecimento
Este sofisticado hotel, pode encontrar-se em Punta Pescadero.
Entrada a partir de: 15:00
Saída até: 11:00
Comodidades do estabelecimento
Serviços de recepção
Depósito de bagagens
Avaliação dos hóspedes
TripAdvisor
Pontuação dos viajantes
Excelente

70

Muito Bom

8

Bom

5

Razoável

5

Ruim

3
Perfil dos viajantes
Negócios

7

Romântica

18

Viagem a sós

0

Família

12

Viagem com amigos

5
Resumo das pontuações
Atendimento

Custo-benefício

Limpeza

Localização

Qualidade do sono

Quartos
Gorgeous, remote modern design paradise
Avaliou em 24 de outubro de 2021
What a gorgeous property ! The grounds are beautifully manicured and extremely well maintained, and the villas/restaurants/fitness center/welcome pavilion all have clean lines modern design with stylish decor throughout. The proper as a whole is not completely developed, and there is a lot of construction in areas ( the construction is not at the resort proper, but rather among the sprawling grounds which once completed will have single Family homes, multiple golf Courses , marina to name a few )…almost like a city when complete. The resort is very remote, so On-site dining is most convenient( really the only option without a ~:30min car ride ). The restaurants were excellent, but pricey as expected ! We especially loved our server Gilberto who helped us at multiple meals throughout our stay. He was the most friendly, helpful and genuine guy! All of the staff were top notch, from the groundskeepers to the front desk to the pool staff. Amazing people. The pools and cabanas emulated the same modern design as the rest of the property, and they were nicely spread out so that it never felt crowded and privacy was easy to come by. We look forward to returning to the East Cape!
EHPrez
An amazing week!
Avaliou em 22 de outubro de 2021
The resort is amazing, clean, and beautifully laid out. What sets it apart however, is the staff. You will not be disappointed with the service you get with Oscar at Límon. He had amazing recommendations and was by far the most attentive. Thank you Oscar for making our last dinner at the Four Seasons the most memorable of our entire trip. Other great staff were Sylvia at the spa where the services are great and the atmosphere serene. Noemi and Ernesto at Casa de Brasa were wonderful as well, making sure we didn't want for anything. The rooms are pristine, the pools plentiful and pool staff such as Esteban are always checking in. Overall TripAdvisor doesn't let me add more stars but it would be higher than 5 because of the staff.
YelenaT_12
Luxury with Covid Safety
Avaliou em 16 de outubro de 2021
If you love architecture, appreciate landscaping, treasure pool time, are turned on by wide beaches and luxuriate in the ocean, this resort won't disappoint you. We enjoyed riding bikes around the property, shopping in the special shops, being catered to on the beach and hitting the links on the golf course. There was always space at the pool- no figting over chirs, even though the resort was full. Breakfast was always a treat, sitting outdoors overlooking the recently raked beach. Covid tests were readily available on the property and all the staff wore masks. You can enter your room without having to take an elevator and interact with strangers and all meals can be eaten outdoors. My only compliant is that the Four Seasons doesnt disclose whom of their spa service providers have been vaccinated. I'd feel safer if I could book a vaccinated masseuse. Other than that, the property truly does check every box.
Betty-Ann H
Great for families❤️
Avaliou em 9 de outubro de 2021
Wow, this stay was truly unbelievable. I went here during the summer #summervacays 😉😉 with my husband and 2 kids. There were plenty of family friendly activities. In fact, my children have been non stop talking about it since we've left, it's been 3 months. There was a huge kids club where my kids could do fun arts and crafts, and of course my spa 😉😉 AND THE BEACH WAS GORGEOUS!!! #spadays4life I would recommend this four seasons to anyone.
ryanhowardfan101
An unforgettable vacation! 5-Star Luxury and Beyond!
Avaliou em 22 de setembro de 2021
We chose the Four Seasons Resort Los Cabos as our babymoon trip. We stayed for 5 nights, and could not be happier we chose this hotel and location for our vacation, from the beautiful location to the gorgeous hotel property, and the spectacular staff and service, we couldn't have asked for a better destination for our vacation. Before booking, some prior reviews here on trip advisor made us hesitant, but honestly, after visiting, I do not understand them. One reviewer mentioned it's far from the main Cabo downtown... actually, a huge plus for us! For those looking for the hustle and bustle of Cabo, this property is probably not for you. The secluded location and private beach were exactly what we were looking for and add to the luxurious vacation feel we were looking for. Another reviewer mentioned the beach is far away... the property sits right on the beach, walking distance from the sand. You can literally come out of the hotel pool and within a few steps, you're on the sand. Also since the property is on the sea of Cortez and not the Pacific, the water is very calm and the beach is not rocky, making it possible to go into the water (which in Cabo you often cannot do), especially with kids. This resort is wonderful for couples looking for a romantic getaway and families alike. We traveled with our 2-year-old son, he loved the entertainment provided by the kids for all seasons club and we enjoyed spending time at the family pool together. While he was sleeping, we checked out the adult-only pools which were quiet and serene. There are 7 (or more?) beautiful pools on property, and those looking for a quiet and secluded time away from other guests will find their spot. The food was delicious, fresh local produce, and we found a good assortment of options. Three beautiful restaurants to enjoy dinner at. We particularly liked the experience at Limon, the ambiance was very romantic and unique, and every dish we tried was delicious. This was our favorite spot for dinner. Last but not least, the spectacular service. This resort does not fall short of any Four Seasons Experience we had in the past, and in some areas even exceeds other locations. No matter what we needed, the staff arranged it quickly and with a smile. They even made a few special surprises for us along the way! Special thank you to Nicole from the reception, for overlooking and ensuring our experience was 5-stars and beyond. Iveh the pool attendant, for always checking we had what we needed and for the friendly service we received throughout our stay. To Paola and Leslie from the kids club for being so professional with our son and arranging for activities he wanted to come back for (he woke up in the morning asking for them :). To Orlando at the restaurant for the most professional service, and Marcie the restaurant host for making one of our dining experiences extra special. Last but not least, the superb team at the beach activities water sports booth. We hope the hotel liked us ;) because this is our new to-go-to destination for our annual vacation! Thank you again to the entire team at Four Seasons Los Cabos at Costa Palmas... till next time!
kitzizit