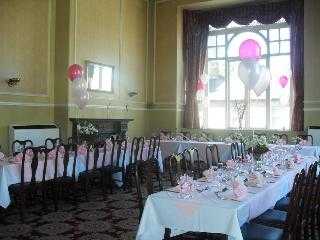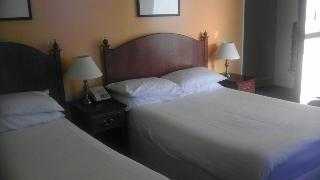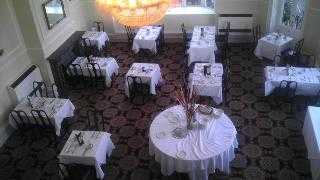 Avaliação TripAdvisor
Baseado em 441 avaliação
Ver todas
O hotel situa-se nas imediações da M6 e oferece um ponto de partida ideal para visitar Lancaster, Morecambe e Blackpool, como também a área do Lake District. Encontra-se no centro de Lancaster, em frente ao célebre castelo. O hotel conta com um total de 55 quartos. O convidativo hall de entrada cont...
Mais detalhes
Disponibilidade
Selecione a data da sua viagem
Selecione a data da sua viagem para verificar a disponibilidade dos quartos.
Informações do estabelecimento
O hotel situa-se nas imediações da M6 e oferece um ponto de partida ideal para visitar Lancaster, Morecambe e Blackpool, como também a área do Lake District. Encontra-se no centro de Lancaster, em frente ao célebre castelo. O hotel conta com um total de 55 quartos. O convidativo hall de entrada contempla uma recepção em funcionamento sob 24 h e elevadores. Poderá descontrair no bar ou tomar as suas refeições no restaurante com cadeiras para crianças disponíveis e uma galeria de trovadores. O hotel conta também com uma sala de conferências. Os serviços de quartos e de lavandaria completam estas...
Mais detalhes
Entrada a partir de: 15:00
Saída até: 11:00
Comodidades do estabelecimento
Serviços de recepção
Depósito de bagagens
Avaliação dos hóspedes
TripAdvisor
Pontuação dos viajantes
Excelente

96

Muito Bom

124

Bom

84

Razoável

59

Ruim

78
Perfil dos viajantes
Negócios

64

Romântica

142

Viagem a sós

40

Família

70

Viagem com amigos

54
Resumo das pontuações
Atendimento

Custo-benefício

Limpeza

Localização

Qualidade do sono

Quartos
Péssimas condições de alojamento
Avaliou em 10 de novembro de 2019
Na sequência da minha reserva para duas noites, cujo o hotel em termos de publicidade/fotografias aparentava um aspecto agradável, cuidado e adequado para as comodidades oferecidas constatei que o hotel se encontra velho. O elevador não funciona corretamente, a casa de banho tinha o som do ventilador a trabalhar a noite toda, a torneira do chuveiro de água quente não permitia regular a temperatura, e o autoclismo perdia água ininterruptamente. Trocamos de quarto na segunda noite por falta de disponibilidade e os problemas mantiveram se. O staff lidou com a situação de uma forma arrogante e prepotente, propondo uma alternativa com custo o que é inadmissível e ainda assumindo a degradação do hotel. Desaconselho vivamente a estadia neste hotel que a ser possível uma classificação a nível de estrelas nunca poderia ter mais de 2.
R9936KIsarac
Outdated rooms
Avaliou em 17 de outubro de 2021
We chose to upgrade to a superior room but unfortunately due to a "computer error" we were told on arrival that none were available and we were given a room on the 4th floor. The room was scruffy and dated.It was like staying in a second rate b&b. We were told by reception that only the 2nd floor rooms have been refurbished and they unbelievably seemed quite proud of the fact that they had worse rooms than the one they had given us . Understandably there are no photographs of the outdated rooms on the website..if I thought there was a chance of staying in one I would have chosen a different hotel. It seems that it's unlikely you will stay in the room that is advertised so I would recommend staying elsewhere until every room has been refurbished. Location of the hotel is great though.
D5201QZtomm
Steeped in history
Avaliou em 16 de outubro de 2021
Booked this hotel on a whim two hours before arriving. Intended on visiting Lancashire castle so needed somewhere rather close. Arrived at the hotel to a stunning reception and amazing friendly staff. Old world lift with self close doors took us up to our room. Yes, it needs some work and decorating as a little run down, but the room was clean , comfortable and warm. This place is so central with everything in walking distance, and to our surprise the castle was literally sat behind us. Had room service and the food was delicious. Would stay again in a heart beat.
sixthsensesparan2018
Don't waste your money
Avaliou em 10 de outubro de 2021
We booked a surprise 50th party on Saturday night from 7 -midnight and paid a lot of money for the function room (the room itself was nice ) On the night we discovered at 10.30 the bar was closing and the music had to stop at 11pm as their music and drink licence was only till 11pm No last orders were called as we found out the bar was closing when we discovered the shutters closed We later discovered The DJ was being told from 8.30pm via slipped notes from staff to turn the music down ! No one felt the need to tell the organisers and when questioned the response was 'how else were we to ask as the Music was on' funny how everyone in the room was still able to chat The duty manager was unhelpful and merely stated she had no control as she was not the operational manager, and we were clearly given the wrong information when we booked and when we were shown round the room on more than 1 occasion and when money was paid - not our fault then! After being patronised for a while and no apology the party stopped at 11pm - the DJ was told bluntly to pack up kit at 11 We are still waiting a call from the hotel as promised the following day to discuss the complaint and we are still waiting No calls / emails - it's clear that this place is clearly not concerned or interested in customer service but merely want your money This is a hotel with a function room - who in their right mind would book a party in a Saturday night till 10.30 pm - we visited a few venues and choose to have it here I've since read other reviews on this hotel and the lack of service is a running theme If you are thinking of booking a celebration- find an alternative location
430lynnel
rude, ununderstanding and not what is advertised. don't stay here until they change their policies!
Avaliou em 3 de outubro de 2021
me and two colleagues stayed here for two nights. when we first arrived it seemed fairly standard - nothing particularly bad or good. however.... - a fire alarm went off at 3:30 am, we stood outside for 30 mins until let back in. no one spoke to us, asked if we were alright or apologised. my friend asked to be let back into her room and the man serving us did this but bascially totally blanked us. - the next morning no one spoke to us about the fire alarm or asked about us and our experience. we had a full day of work, the fire alarm, though perhaps unavoidable (though, i'll get onto that...) is the responsibility of the hotel and our stay was disrupted by it. i would have at least expected a little more care and consideration, especially considering the price! - when we got back from working we spoke to reception about what happened - asked about what happened and generally just tried to explain that we were unhappy. we had to force an apology out of them basically - then returning back to our rooms we found there was a party in the function room on our floor that could clearly be heard in our rooms. i went back down to reception and they said 'well, it's a function room. they get booked for events'. well, thanks very much for the explanation of how function rooms work but this is also a hotel where people sleep and stay. you can't have it both ways! the lady on reception told me 'we do ask them to leave by 11 because of guests staying in the hotel' so they are aware it is annoying for guests... she then told us the party would be finished by 10pm - in this meeting i spoke to the operations manager. i asked him is it a fair and normal policy for hotels to have this level of noise and disturbance without some form of compensation. he told me 'if we compensated you we'd have to compensate everyone' - yeah, that's what happens when people's stays are distrubed! he also said to me 'i'm not here to talk about whether it's fair, i'm here to talk about whether it's policy'. - at 10:30pm we went back to reception as the party was still going on, the lady told us that actually the party would in fact finish at 11, not 10. - they kept saying to us 'if we had a risk of a fire and had left you in your rooms you would have been even more annoyed'. well thanks very much for not letting us burn up in a fire, really appreciated but actually there was no fire. i stood by the fire officer telling the night porter that their fire alarm policy was not adiquette. - the lady on reception told us that the fire alarm went off because of steam from a shower. so... that's the hotel's fault then, surely? there was no fire, our night was distrubed and we weren't apologised to. - eventually we gave up and went to our rooms. after being argued with for making some very valid complaints, having to force an apology from them and told that 'you weren't fobbed off' (oh great, i didn't realise). - i genuinely think this is becasue me and my colleagues are in our early 20s. we were spoken down to, made to feel like we were unreasonable and stupid. i don't think if i was a 50 year old man in a suit and tie i would have been treated in the same way. - the worst thing is, i have worked in customer service. i tried to come to them in an understanding way, letting the staff know i did not blame them. but i came away more annoyed and upset than i did when i began talking to them. - i genuinely would have accepted a free drink by way of apology. that would cost them next to nothing and would at least make me feel in some way valued. the rooms are not cheap but the service is. - 'we are *just* the supervisor and operations manager, there's nothing we can do'. do you think i'm silly? you're the people in charge! don't stay here. it's expensive, old fashioned, not as advertised, outdated and in dire need of staff training and policy shifting. it's a shame such a historical building in such an amazing location is by far one of the worst places i have ever stayed.
William W