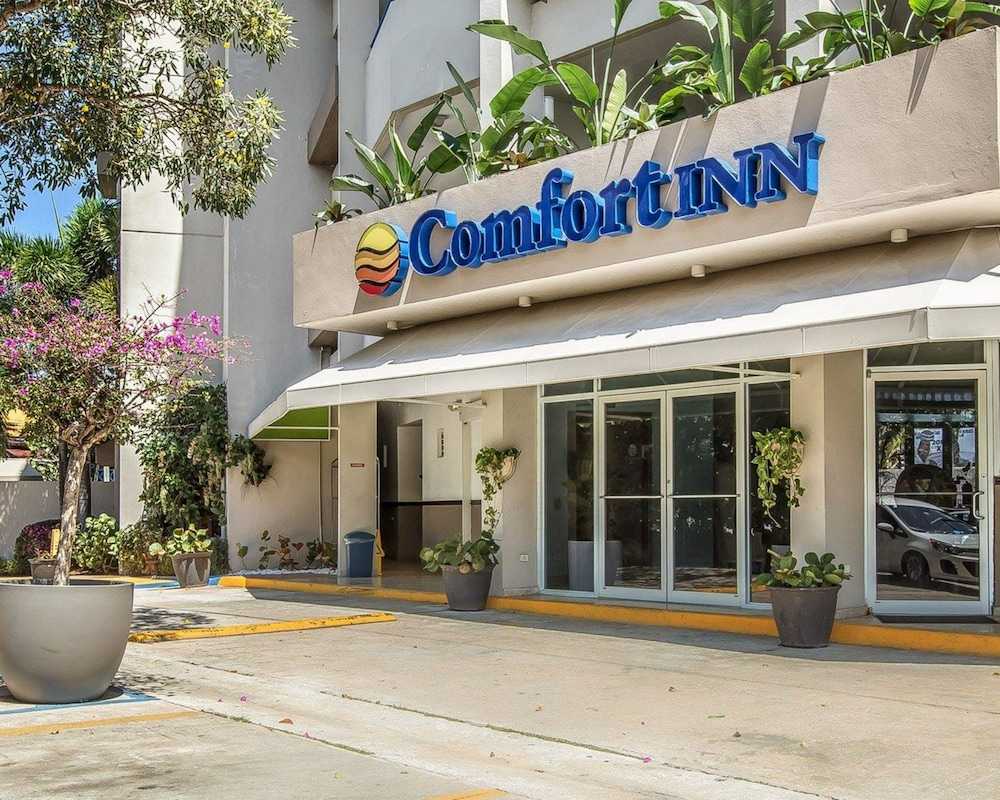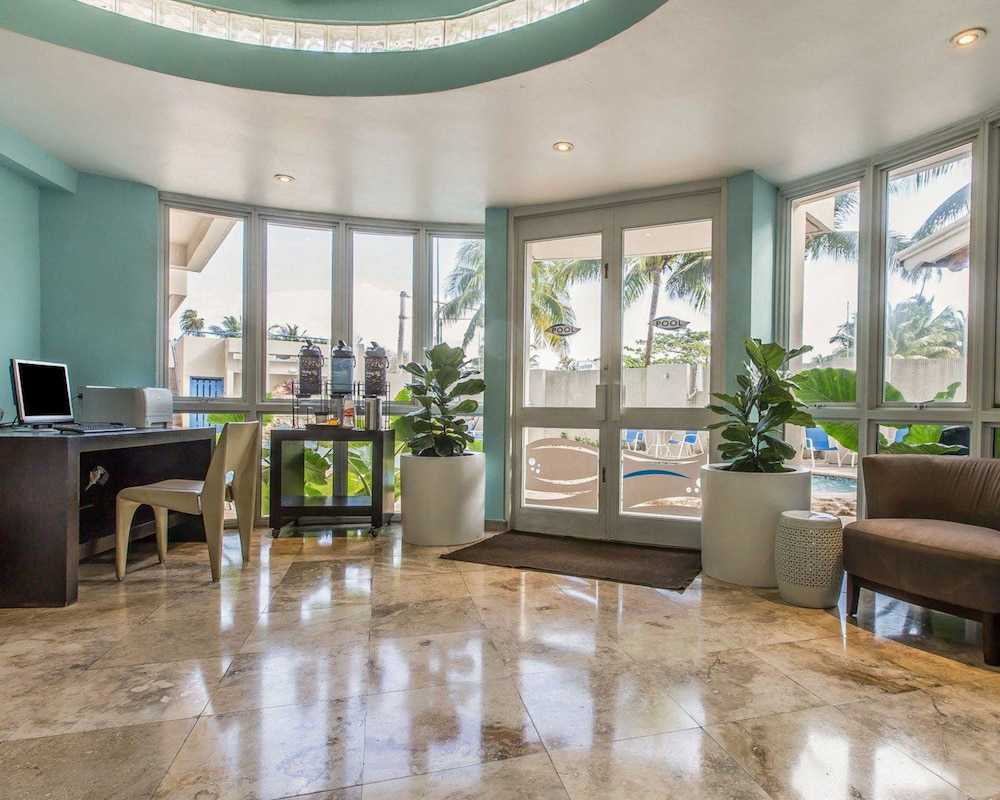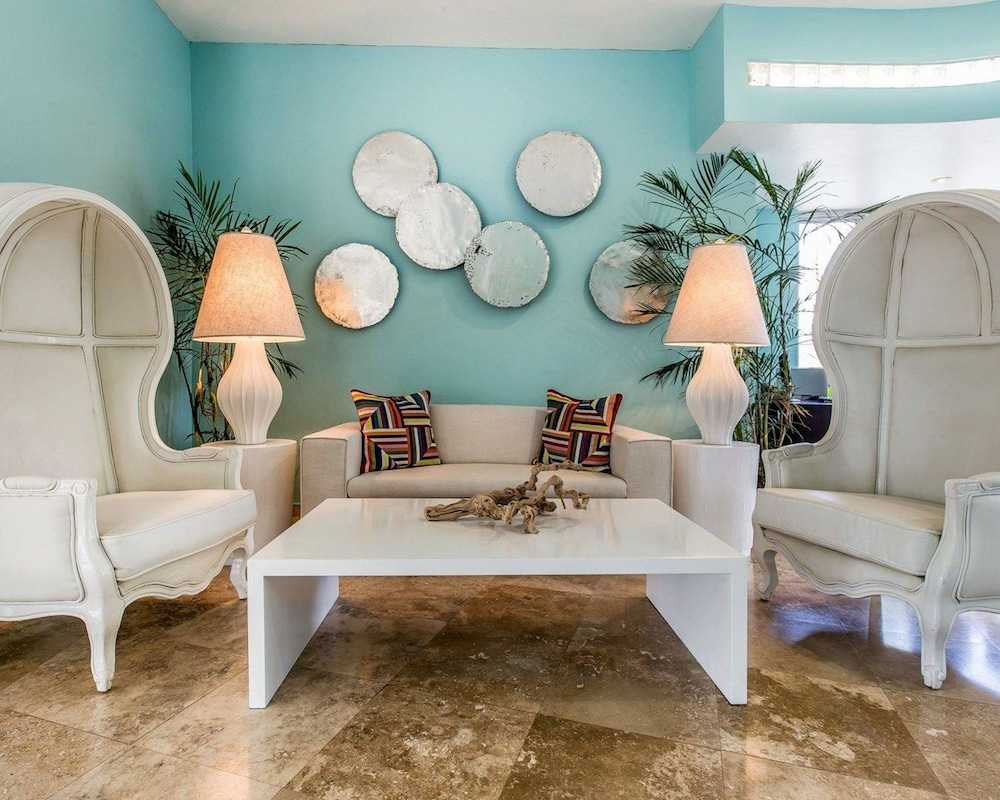 Avaliação TripAdvisor
Baseado em 320 avaliação
Ver todas
Este agradável hotel, pode encontrar-se em Old San Juan. Estão disponíveis 60 quartos para conveniência dos hóspedes. Não são permitidos animais de estimação no Comfort Inn & Suites Levittown.
Mais detalhes
Disponibilidade
Selecione a data da sua viagem
Selecione a data da sua viagem para verificar a disponibilidade dos quartos.
Informações do estabelecimento
Este agradável hotel, pode encontrar-se em Old San Juan. Estão disponíveis 60 quartos para conveniência dos hóspedes. Não são permitidos animais de estimação no Comfort Inn & Suites Levittown.
Entrada a partir de: 15:00
Saída até: 11:00
Comodidades do estabelecimento
Piscina e comodidades de bem-estar
Piscina Exterior
Comodidades / Instalações para negócios
Salas de Reuniões
Avaliação dos hóspedes
TripAdvisor
Pontuação dos viajantes
Excelente

111

Muito Bom

88

Bom

70

Razoável

20

Ruim

31
Perfil dos viajantes
Negócios

39

Romântica

116

Viagem a sós

21

Família

76

Viagem com amigos

36
Resumo das pontuações
Atendimento

Custo-benefício

Limpeza

Localização

Qualidade do sono

Quartos
Simples
Avaliou em 10 de janeiro de 2018
Ficamos hospedados uma noite. Chegamos no final da noite e fomos embora no dia seguinte pela manhã... não aproveitamos a pisciana e nem o café da manhã. O hotel fica em frente a praia de Levittown. Na recepção tem água e café disponíveis para o hóspede... Bom atendimento... quarto simples, limpo. Banheiro pequeno com azulejos antigos e uma pequena varanda com vista para o mar. Ar condicionado, internet gratuíta.
DaniGina27
My worst nightmare
Avaliou em 4 de outubro de 2021
I had to pay for the room and the ants were there for free, all over the place, the bathroom was so dirty it look like I was in a bar, everything smelled like urine, the pillows looked like there were fill with cotton balls, the door was mis aligned every time I had to leave the room in the morning to get breakfast my wife woke up, i had to slam the door with all my force…..I think that the good reviews are from employees to get victims to stay there, and the towels had a butt skid mark.
johnzJ1743AL
Find a better hotel
Avaliou em 14 de abril de 2021
When I checked in, I was told there was a resort fee. I asked what it was for and was told for the use of the pool. I asked "Is it open?" no it's closed. I said then I'm not paying the resort fee. I was then told they would check me in so I had to pay a fee for the use of a pool that was closed. I went back the next morning to request a refund for resort fee and was told no it's for breakfast. I said I don't want breakfast so refund my fee and I was told no. The room on the website is much better then the one I was given. Your website needs to reflect what the rooms really look like. The hotel is next to a busy road and it was soo noicy all night long. I would not recommend this hotel to anyone!
michele22_10
WORST EXPERIENCE EVER, mistreatment from management and entire staff WITHOUT REASON!!!
Avaliou em 5 de dezembro de 2019
Although the room was big and clean and the view of the beach was amazing, the stay was not pleasant at all. We acquired an offer to stay in the hotel, the first photograph in the front page of the online offer was of a suite (see image). Before purchasing it I called and confirmed it was the suite, and was told to book quickly because rooms were running out for our date of preference. When booking I was told that the suite was an upgrade and that we would have to pay over $80 in order to book it. After a long conversation with the manager, and them blaming the advertising company responsible for putting up the wrong photograph of the suite, they went and gave us the upgrade free of charge. On the check-in day, front desk staff, who appeared to be very friendly with everyone they attended, once our account and room number was identified their attitude and service completely changed for the worst, missed treated, their tone of voice changed from friendly to seriously, rough and cold. Although my wife and I did not care, we just wanted to enjoy our stay and rest but the subsequent days got worst through rough and bad customer service from the entire staff. The hotel has a policy that complimentary breakfast could not be taken up to the room, we understood. Unfortunately, both my wife and I had allergies and she suffered an asthma attack (had to go to the nearest pharmacy to purchase an asthma nebulizer and meds), do to the fact that all the pillows were stuffed with feathers. As front desk offered us two comforts to put in bulk to use as pillows, we were brought bed sheets in stead which was the same as nothing, and later, with much difficulty we achieved to get the two comforters as promised. Going back to the breakfast, I kindly told front desk the situation and asked if I could take food up to the room for mu wife and I was authorized by them. After getting breakfast for the both of us and I was walking toward the elevator, both front desk employees pointed at me and started laughing. I ignored them and left, all my wife and I wanted was to rest have peace. The next day, before noon, and before check-out, I went to get coffee, there was no milk nor creamer for it. I kindly went to front desk to ask for creamer or milk, and I was the center of bullying by both employees for the following reason: one asked me what I meant by saying milk cream, in a laughing matter, and the other employee was laughing too. I kindly and patiently explained that all I wanted was milk or creamer for the coffee. One of the two employees got mad and told me to go outside, get in the door labeled Employee's Only, to see if the dinning room was open and the to check if there was any milk or creamer left (note: although the dinning room access from the lobby was closed because it was a few minutes passed closing time, inside there were a bunch of employees eating and having a great time, and there were still two or three guest finishing their breakfasts). This was beyond humiliating for my wife and I, all we wanted was to rest and we get this atomic bomb. All of this is a big shame, because although the hotel was beautiful, rooms were big and super clean, wonderful beach view, and best of all it was extremely affordable, the purposely coordinated degrading customer service gave us no other choice than to unfortunately decide to never return again in spite of all the virtues the hotel has with exception of the disrespectful and rude staff in it's entirety. In addition, on our first day we were welcomed in the room by a big roach, we simply killed it, flushed it and didn't even bother to complain about it.
robdsm
APPALLING
Avaliou em 23 de setembro de 2019
I do not recommend this hotel, it is not the same as seen in the photos shown online. The first thing that is next to it is a ruined building, the neighborhood is not a safe place. The room had a terrible bad smell, and the bathroom is small and dirty with moldy stains on the wall and the floor. If you go to the rooms you have to walk down a corridor around the hotel, which gets wet when it raining, leaving the slippery floor as it happened that day. We had not entered our luggage to the hotel and immediately we went to the reception, after seeing the bad condition, to cancel our stay of one week, but they refused to return the money. The treatment received by the reception staff was appalling, a manager did not want to receive us and listen to our complaint. We had to go and look for another hotel because it was not suitable to stay, both for health and safety.
LizyVF