Fairfield Inn & Suites London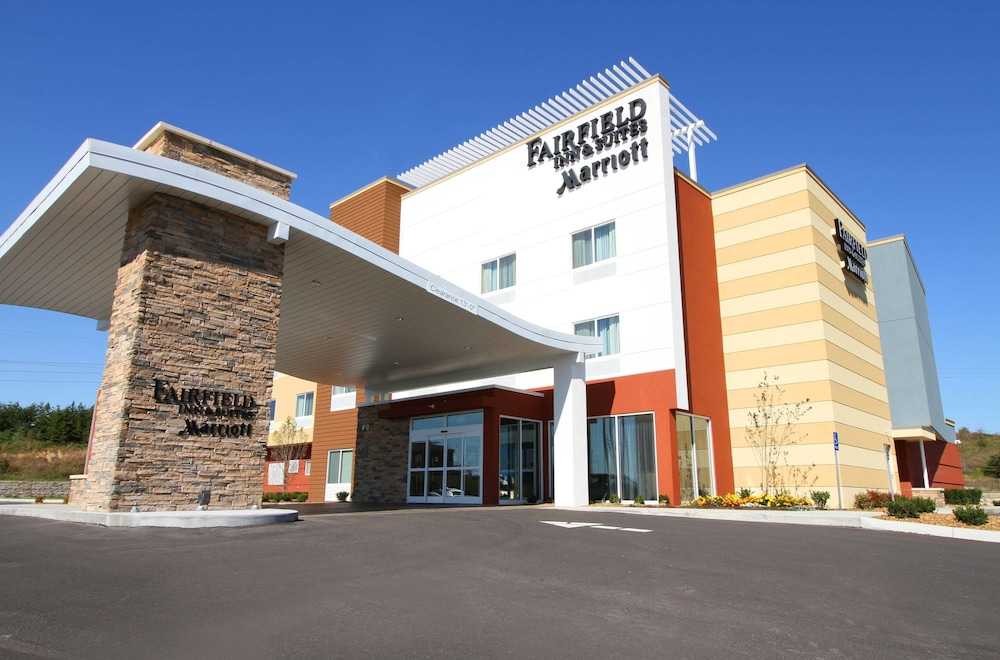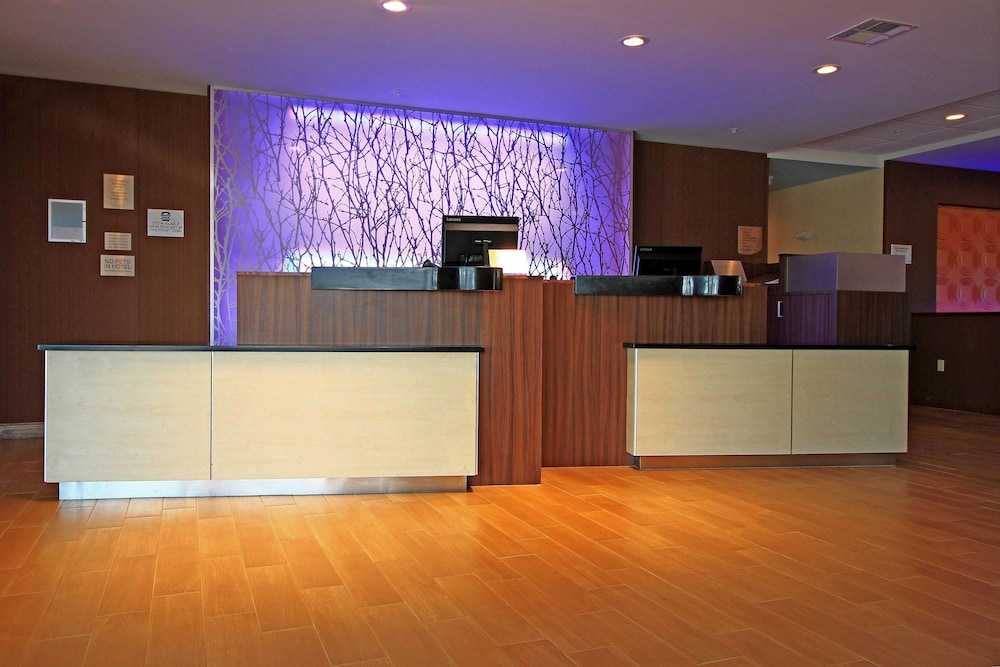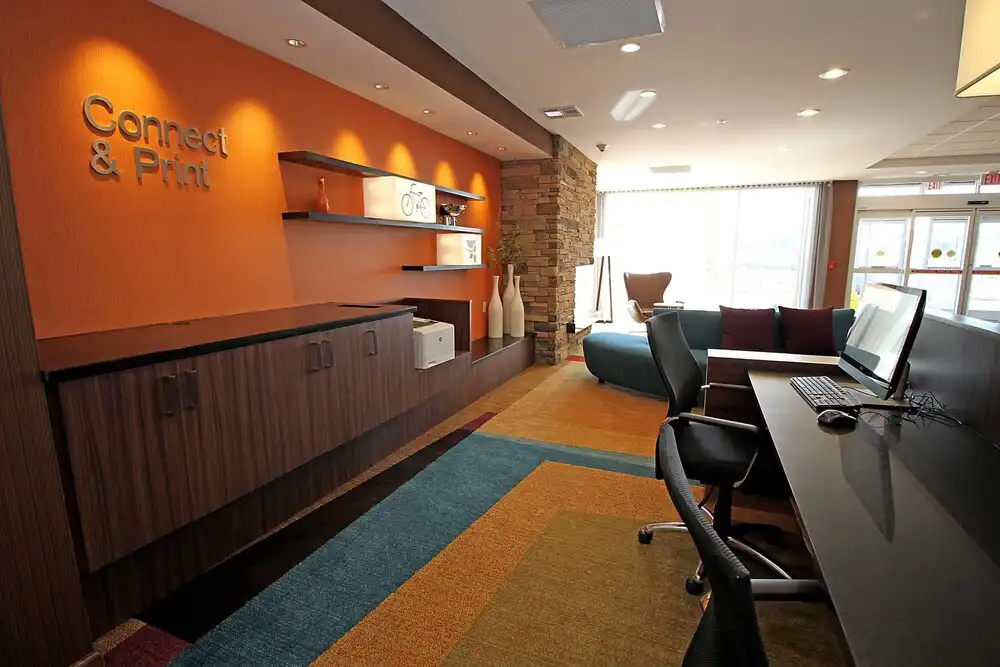 Avaliação TripAdvisor
Baseado em 70 avaliação
Ver todas
Este confortável hotel está localizado em London Area.
Mais detalhes
Disponibilidade
Selecione a data da sua viagem
Selecione a data da sua viagem para verificar a disponibilidade dos quartos.
Informações do estabelecimento
Este confortável hotel está localizado em London Area.
Entrada a partir de: 15:00
Saída até: 11:00
Comodidades do estabelecimento
Avaliação dos hóspedes
TripAdvisor
Pontuação dos viajantes
Excelente

52

Muito Bom

15

Bom

2

Razoável

0

Ruim

1
Perfil dos viajantes
Negócios

12

Romântica

23

Viagem a sós

4

Família

19

Viagem com amigos

2
Resumo das pontuações
Atendimento

Custo-benefício

Limpeza

Localização

Qualidade do sono

Quartos
Boa experiência!
Avaliou em 12 de junho de 2018
Ficamos apenas uma noite, mas o hotel parece bem novo, quarto de bom tamanho , ar condicionado silencioso e limpo. Tinha um microondas no quarto o que ajuda para uma refeição rápida. Estacionamento gratuito. Café da manhã bom mas simples com poucas variedades e com talheres e pratos descartáveis. O atendimento foi bem cordial. Valeu a visita!
Mbstahl
Really Good People
Avaliou em 4 de setembro de 2021
The staff is so amazing. They are so kind. They know us by name - we are here almost monthly. They ask about Mom. Love them so much! The rooms are always clean. The location is perfect and convenient. We never want to stay anywhere else when we come to London. Thank you all for all you do for us.
carlamU2303SW
I75
Avaliou em 18 de julho de 2021
I have stayed here a few times now. Always clean and safe. Not much around as far as food and stuff, but one exit south has a lot of options. YouTube on the TV is always nice, so is mobile key and check in. Staff is always nice. It's super new so that's good too.
ssowards
Best hotel in the area
Avaliou em 17 de junho de 2021
We stayed here for a weekend while we were visiting the Wildcat Off-road Park. It looked like the best hotel in the area. The hotel was clean. I could hear some noise from the room next door, but it was quiet before it got very late. The front desk was friendly and helpful. The hot breakfast was nice. I haven't had that at a hotel since pre COVID. We didn't use the pool, but it looked ok. It was pretty small. Same with exercise room. After we left and got a couple of hours up the road, I remembered that I had put some things in the closet and forgotten them when we packed up and left. I called the hotel and was told they would mail the items. It took a few days, but I did receive them. I was very grateful for that.
KYWoman1962
Return to Chicago from Hilton Head, SC
Avaliou em 7 de junho de 2021
After a long trip, we arrived in the late afternoon & told that our room may not be ready due to lack of staff! That isn't what we wanted to hear. But, after a ten minute wait, we were advised that there was a room available. It was clean & quiet for a good night's sleep. The next hurdle was to find a place to eat, which was a real challenge, since there were shortages of staff available to serve customers everywhere. After long waits, we discovered a Subway & decided to place an order to take back to our accomodation. Before check out the next morning, we went for breakfast & were pleasantly surprised at the nice variety of food otpions. And, there were bags of goodies for the road availble for anyone who wanted them. Their decaf coffee was delicious & we were able to fill our thermos for the road. Compliments to staff responsible for making travelers happy, for the beginning of their day.
Colinette M