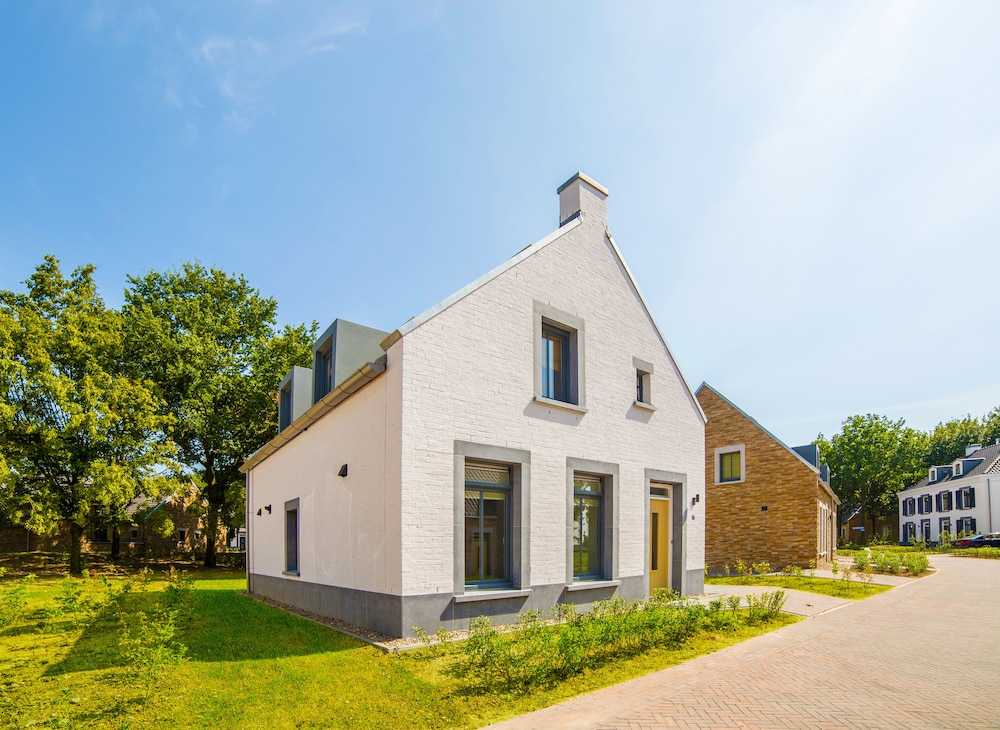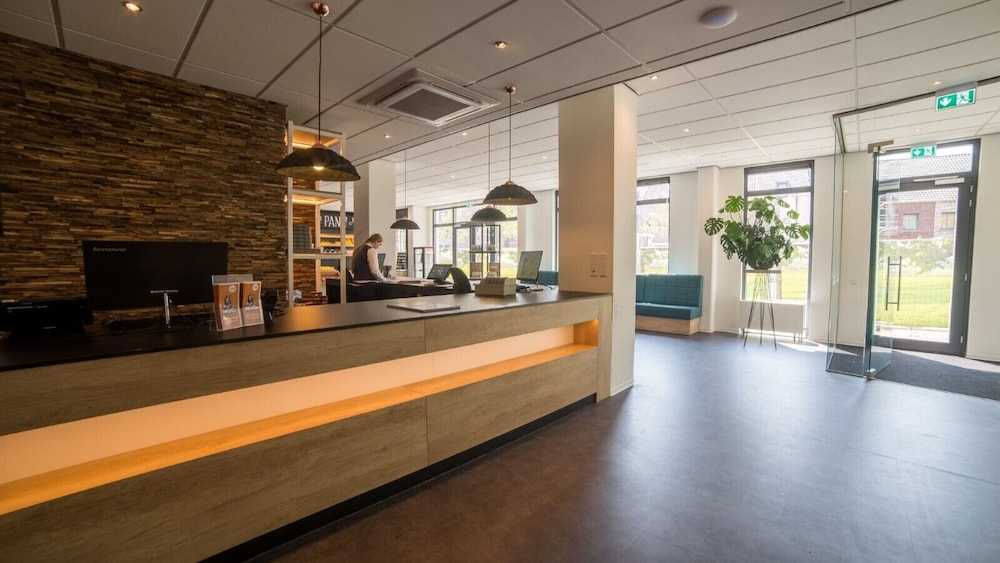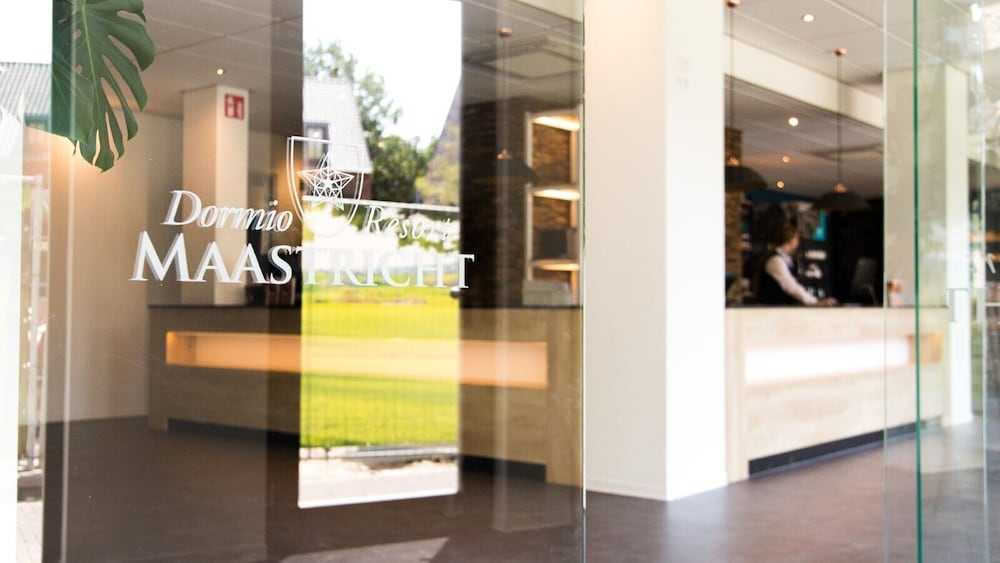 Avaliação TripAdvisor
Baseado em 236 avaliação
Ver todas
Localização Do Estabelecimento Com uma estadia Dormio Resort Maastricht em Maastricht, ficará junto a um campo de golfe, apenas a alguns passos de Golfe Internacional de Maastricht e a 4 minuto(s) de carro de Stichting Sportpark West. Este parque de férias de 4 estrelas está a 3,4 km (2,1 mi) de Kaz...
Mais detalhes
Disponibilidade
Selecione a data da sua viagem
Selecione a data da sua viagem para verificar a disponibilidade dos quartos.
Informações do estabelecimento
Localização Do Estabelecimento
Com uma estadia Dormio Resort Maastricht em Maastricht, ficará junto a um campo de golfe, apenas a alguns passos de Golfe Internacional de Maastricht e a 4 minuto(s) de carro de Stichting Sportpark West. Este parque de férias de 4 estrelas está a 3,4 km (2,1 mi) de Kazematten e a 4,1 km (2,6 mi) de Vrijthof. As distâncias são apresentadas à 0,1 milha e ao quilómetro mais próximo.
- Golfe Internacional de Maastricht - 0,1 km/0,1 mi
- Stichting Sportpark West - 1,8 km/1,1 mi
- Kazematten - 3 km/1,9 mi
- Vrijthof - 3,7 km/2,3 mi
- Igr...
Mais detalhes
Entrada a partir de: 15:00
Saída até: 11:00
Comodidades do estabelecimento
Comida / Bebida
Restaurante
Serviços de recepção
Depósito de bagagens
Avaliação dos hóspedes
TripAdvisor
Pontuação dos viajantes
Excelente

99

Muito Bom

75

Bom

27

Razoável

16

Ruim

19
Perfil dos viajantes
Negócios

6

Romântica

42

Viagem a sós

1

Família

112

Viagem com amigos

34
Resumo das pontuações
Atendimento

Custo-benefício

Limpeza

Localização

Qualidade do sono

Quartos
Avoid
Avaliou em 7 de julho de 2021
Wrote to the resort to cancel our booking in advance of our stay as Covid travel restrictions still apply in Ireland and the EU travel cert hadn't been implemented anywhere in June. Hotel indicated the booking was non-refundable and initially offered the option of losing our money to them and allowing us to claim off travel insurance or alternatively transferring the booking to 2022. Had to check the position with the travel insurance company and wasn't covered for Covid related travel restrictions so reverted to Dormio to transfer the booking. They reneged on this and claimed they had marked us as a "no-show" and took our money such that the booking could not be transferred. Clearly taking advantage of customers during the pandemic and extremely rude and unhelpful in communications. Would recommend staying clear of this resort.
JamesCha_2021
Nice resort but definitely not luxury
Avaliou em 2 de julho de 2021
Location: A peaceful sanctuary just a 10-minute drive from the center of Maastrict. You can rent a bike from the resort or get a taxi into town (about 20 euros). It's a pleasant drive through a pretty, tree-lined path to get to the resort. Property: The resort has a nice layout and facilities. There's a snack bar, a restaurant, a proeflokaal (bar) and a kids' club right next door so you can enjoy a drink or two while your kids are being entertained. Great indoor pool and playgrounds for the little ones. Houses: First the good - the house is simple but nice, and the bathroom is pretty spacious. Now for the bad - the walls are a little thin so you can hear EVERY LITTLE SOUND, even when someone is urinating downstairs with the door closed. It could be better equipped - the kitchen has exactly one pot and one pan, which makes cooking bigger meals a challenge. Our dishwasher didn't work well, which might explain why we found filthy dishes and cutlery in the cupboards upon arrival. Service: Meh. They call themselves a "luxury resort" but don't even provide a hair dryer or an ironing board on loan. Not accommodating with early check-ins or late check-outs. With all that time they have for cleaning service, it could be A LOT better - there were cigarette butts and food all over the back porch when we arrived. They should just take away the word "luxury" to better manage guest expectations.
StephTLY
Amazing resort. Unique in it's kind
Avaliou em 18 de junho de 2021
Amazing park. Feels like a little village with a lot of comfort, privacy and nature around. Restaurant is good and basic facilities are good. Only 15 min with (non-electric) bike from Maastricht, Vrijthof. Golf course is ok, but great to be at walking distance of your house. Only disadvantage, like basically all parks: Wifi is very slow for business working and streaming amovie with over 1 person. Bad luck for me that only KPN was not available as provider, so no back-up.
522ilsev
Amazing experience!
Avaliou em 11 de abril de 2021
Strongly recommend Dormios Maastricht, we stayed in a Wellness Villa with private sauna and jacuzzi. Brand new villa, fully equipped, in a perfect nature setting. We will definitely come back! And we also loved the bike rental service, very convenient and excellent service.
Gustavo N
Very good stay (but with some concerns)
Avaliou em 7 de janeiro de 2021
Our second stay at Dormio Resort Maastricht. This time, we stayed in one of the luxurious master villa's with wellness facilities at the bottom of the Dousberg. We saw that they were being constructed in May, so I'm guessing these villa's are just a couple of months old. I took some time to write a comprehensive review, so you know that to expect. The villa's have are indeed very luxurious, light and spacious. Especially when I compare them to the comfort house we stayed last year's May. The kitchen has a large, modern fridge with very large freezer. A qooker, Nespresso, large dining table and a very nice living room with a comfortable double sofa. There is a gas fire place in the middle of the living room, under the tv, that also doubles as an outdoor fireplace. We had three bedrooms, each with a toilet, large bathroom and rain shower. The bedroom on the ground floor also had a bath. In the hall there is another toilet. All bedrooms have an HD LCD TV and plenty of cabinet space. The wellness facilities are fantastic: the jacuzzi was great. Especially since it was 2 degrees Celsius outside. Great to sit in 38 degrees warm water with my wife and one year old son - who loved it too. The jacuzzi; is filled, emptied, cleaned and filled for every guests (we witnessed this ourselves). Check in went smooth, friendly staff. All information is provided digitally, just scan the QRC code of your key wallet. It was possible to check in earlier than 15:00 which was very convenient for us. However, there were some concerns in regard to our stay and accommodation. I'll summarize them. I ordered some robes, but they where not in our villa when we arrived. When I phoned reception about it, I got told they would be delivered. But no time could be given. Since we were staying in a wellness villa, we wanted to spend as much time in our private wellness facilities as possible. We wanted to use the robes for that purpose. We decided to use the jacuzzi anyway (with some towels), which was a good decision. When my wife went to the main building to buy some chips, she informed at reception when our robe would be delivered. At that point, someone was on their way, with 'a whole bunch of towels for guests'. By that time it was almost 18:30. I can recommend the breakfast box, which from a COVID-19 perspective, is delivered to your villa. The first morning it was delivered to our villa at the requested time, consisting of a very good breakfast. Expect croissants, breads, various spreads, fresh orange juice, pancakes, et cetera, lasting well passed lunch time too. So good value for money. The second morning, there wasn't any breakfast. When my wife called 15 minutes pas delivery time, she was told that the we said we would pick up the breakfast at reception. Which of course, we did not indicate. Also, it wasn't a box, but a paper bag. Considerably less comprehensive then the day before. From a privacy and security point of view, the villa's are located down the Dousbergweg. Quite close to an adjacent residential area. Our villa was overlooking the Dousberg , which is very quite. But still passers by could look into our house if we left the curtains open or see us sit on our terrace (which we didn't, because it was 2 degrees. But still). The jacuzzi was located partially behind a hedge, but still wasn't entirely shielded from the Dousbergweg. Other jacuzzi's were located next to the resort road and/or carport of that villa. You would be clearly visible sitting in your hot tub from the resort road and/or other villa's. Meaning no privacy at all. So in that aspect we were quite lucky with our villa. But as far as I'm aware, you don;'t get to pick one and you are appointed to one of the available villa's. The fence between our 'back garden' and the Dousberg road was quite low. Since the villa's have just recently been built, it could be possible that there will be a hedge from next summer onwards. But it isn't hard to enter the villa park from the main road. It's located quite far from the reception building and you don't have to pass reception to enter the villa park. Having said that: there was a massive turd (I'll spare you the picture) in our garden, which looked a lot like a dog turd to me. As far as I'm aware, dogs are not allowed in the villa's. I did see a lot of dog walkers on the Dousbergweg, some leashed. Some unleashed. Gladly (I recon, but still), there aren't any camera's and/or a perimeter fence. But from a security point of view I do find it a bit concerning that access to the villa park is so easy. Calling yourself a resort, at least suggests that there is some kind of perimeter fence and/or security (system) in place. But in regard to the latter, I did not see any security presence. During the day, but also evening and nights. Since Dormio is not a residential neighbourhood, especially since they advertise themselves as being a luxury resort, who is patrolling the villa park, parked cars and/or overseeing that valuables of guests stay safe? It probably isn't the Limburg police. Finally, some minor nuisances. Such as there not being any hooks to hang up your towels and/or robes at the outdoor wellness. The bucket in the sauna had sharp nails on the outside and looked like it could fall apart any moment. The shower in the wellness still had stickers on the shower doors, indicating what side was up. The sauna bench gets very hot. A bit too hot. But a nuisance that I do simply not understand is the fact that there aren't any smart tv's in the villa's (this was also the case during our last stay). It's just cable tv with national and international tv channels. Even the YouTube did not work. Advertising yourself as a luxury resort, especially in winter time and focussing on staycations due to COVID-19, but not offering guests (and their children!) the possibility to watch Netflix, Prime Video, Disney+, et cetera is quite strange. Considering these are brand new villa's with, in our case, four (I assume) new LCD tv's. How come they're not equipped with a smart tv function built in? All in all we had a very good stay, but taking all these concerns in to regard, it could've been a five star review. There are still some issues that need to be sorted. Will it keep me away from this resort? No, probably not. But from a true luxury resort, I expect a bit more to push it to five stars.
500dank