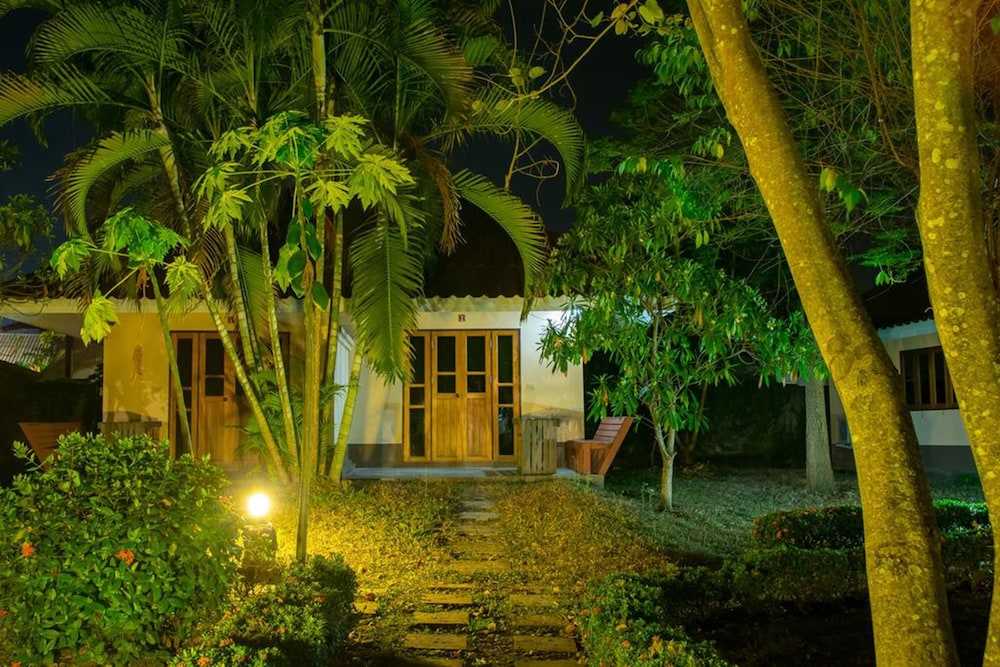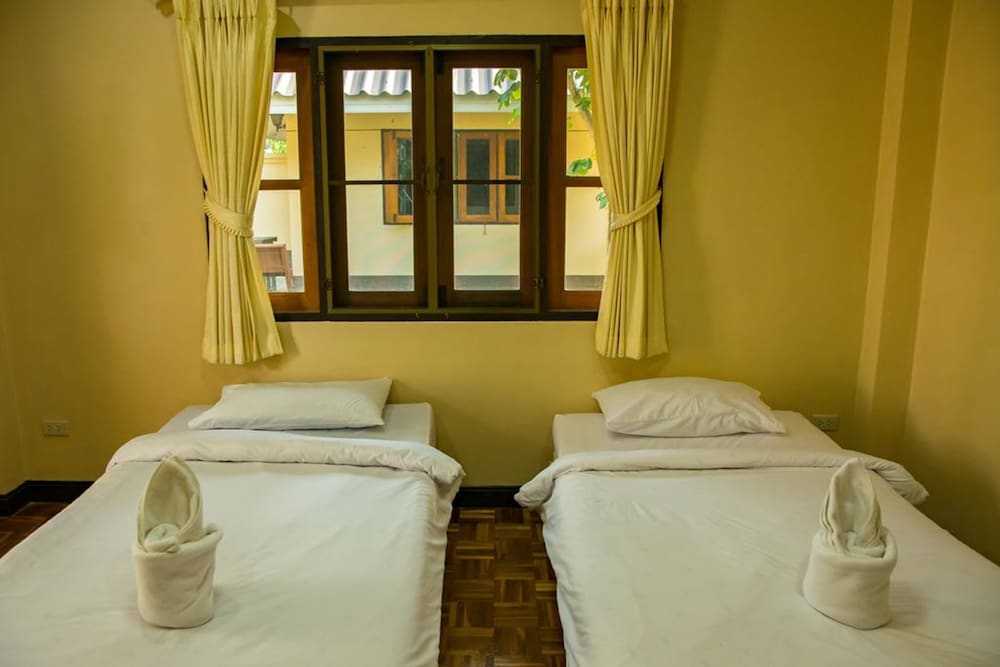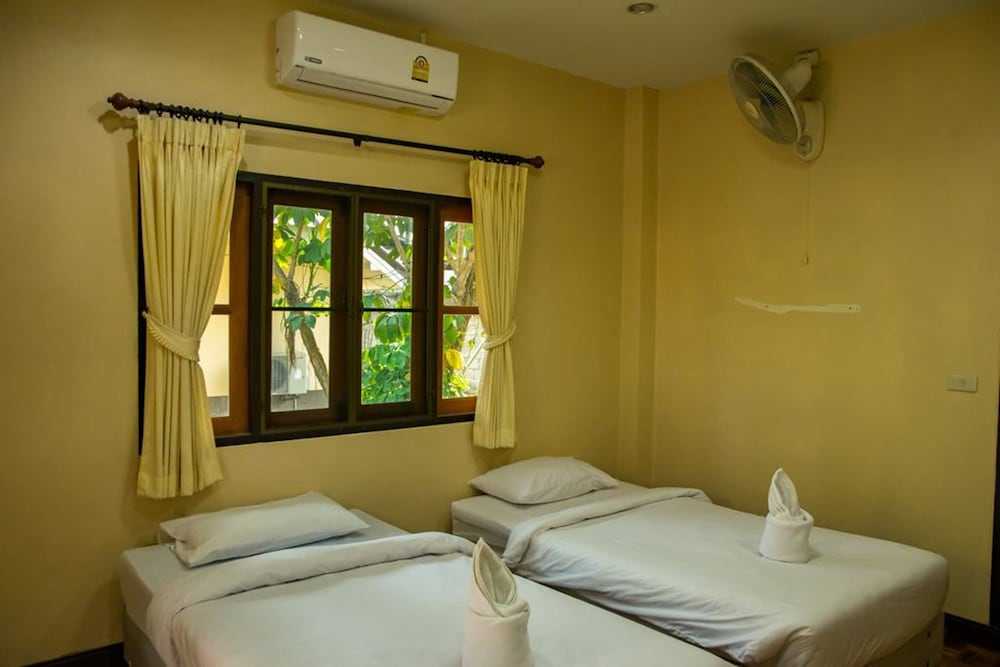 Avaliação TripAdvisor
Baseado em 12 avaliação
Ver todas
Este acolhedor hotel fica em Pai.
Mais detalhes
Disponibilidade
Selecione a data da sua viagem
Selecione a data da sua viagem para verificar a disponibilidade dos quartos.
Informações do estabelecimento
Este acolhedor hotel fica em Pai.
Entrada a partir de: 15:00
Saída até: 11:00
Comodidades do estabelecimento
Comida / Bebida
Restaurante
Serviços de recepção
Depósito de bagagens
Avaliação dos hóspedes
TripAdvisor
Pontuação dos viajantes
Excelente

9

Muito Bom

0

Bom

2

Razoável

0

Ruim

1
Perfil dos viajantes
Negócios

0

Romântica

6

Viagem a sós

2

Família

1

Viagem com amigos

1
Resumo das pontuações
Atendimento

Localização

Qualidade do sono
A decent place
Avaliou em 17 de fevereiro de 2020
What I like are: 1. Huge Area 2 Good Size Family Room 3. Place to Hang Laundry What I dislike: 1. Poorly maintained place. 2. TV too small. Didnt even bothered to turn it on and it is an old model not a flat screen. 3. Bunk bed ladder is scary to climb up 4. No free breakfast 5. No electric kettle
737winstont
My 3th time in monkey house 2
Avaliou em 12 de abril de 2019
I've been in monkey house 2 times already. The stuff ia very friendly. The owner Raul wasn't there however they were very useful. I rented a bike from them as well. The room is large with air con and tidy. I paid 400B a day, and stayed for the Songkran 2019.
Aviv_Barel
Great stay, lovely owners
Avaliou em 5 de abril de 2019
We stayed here for two weeks, the staff were lovely and it was very clean for what it was, fairly priced and good location. We stayed in the cheaper bamboo huts which are what you expect from a bamboo hut. They came in and changed the bedding every few days which was good and there is a dog there called monkey who is lovely and always comes over to say hello. The more expensive rooms look nice as well although if your looking for a cheap option then the huts are cheaper than hostels in the area. We also rented a bike from the property which was very reliable and hassle free.
John D
Not recommended
Avaliou em 1 de janeiro de 2019
We booked at this property because it had very good reviews. However, upon arrival, we were very dissatisfied. The staff was friendly but the restaurant area, bathroom and bamboo bungalow room were not clean. We were charged 600 baht for a bamboo hut that had insects and mosquitoes beginning to come into it when we came back from late lunch. We had our stuff there for 2 hours and left. We didn't stay the night and did not bother arguing for a refund . In fairness, maybe the proper bungalow rooms are nicer? And maybe we saw the restaurant on a VERY off day? But based on what we saw and experienced I would not recommend this place to anyone as it is NOT good value for the money.
kevinjapan13
Good place to stay
Avaliou em 10 de setembro de 2018
Host is very helpful, he suggested us amazing trip around Pai that we never forget, he also fixed direct transfer to Chiang Rai straight from gesthouse.Moreover place has awesome and unique atmosphere, sleeping in bamboo hut is lifetime memory.Last but not least is owner's cool dog named Monkey, high five to her.
Mikkel_BeLeo