Aurora Bay Resort Marsa Alam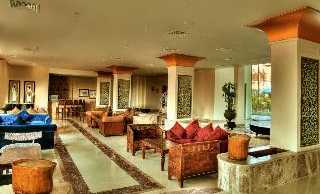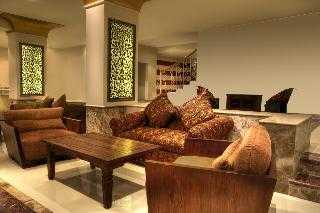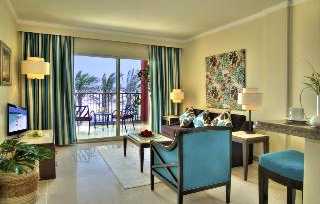 Avaliação TripAdvisor
Baseado em 1988 avaliação
Ver todas
Perfeito para famílias, este agradável resort encontra-se em Marsa Alam. O Aurora Bay Resort dispõe de um total de 192 unidades de alojamento. O Aurora Bay Resort foi construído em 2011. Os hóspedes podem usufruir da ligação Wi-Fi em todo o edifício. Aqueles que ficam neste estabelecimento apreciarã...
Mais detalhes
Disponibilidade
Selecione a data da sua viagem
Selecione a data da sua viagem para verificar a disponibilidade dos quartos.
Informações do estabelecimento
Perfeito para famílias, este agradável resort encontra-se em Marsa Alam. O Aurora Bay Resort dispõe de um total de 192 unidades de alojamento. O Aurora Bay Resort foi construído em 2011. Os hóspedes podem usufruir da ligação Wi-Fi em todo o edifício. Aqueles que ficam neste estabelecimento apreciarão a receção aberta 24 horas por dia. O Aurora Bay Resort dispõe de berços para crianças pequenas, quando solicitados. Todos os hóspedes que ficam neste imóvel não serão incomodados durante a sua estadia, uma vez que não são permitidos animais de estimação. Os visitantes podem relaxar e recarregar ba...
Mais detalhes
Entrada a partir de: 15:00
Saída até: 11:00
Comodidades do estabelecimento
Piscina e comodidades de bem-estar
Banho Turco
.
Serviços de recepção
Depósito de bagagens
Avaliação dos hóspedes
TripAdvisor
Pontuação dos viajantes
Excelente

1001

Muito Bom

616

Bom

226

Razoável

82

Ruim

63
Perfil dos viajantes
Negócios

15

Romântica

701

Viagem a sós

71

Família

667

Viagem com amigos

393
Resumo das pontuações
Atendimento

Custo-benefício

Limpeza

Localização

Qualidade do sono

Quartos
Paraiso!
Avaliou em 30 de janeiro de 2014
Duas semanas inesqueciveis neste paraiso.Funcinários sempre atenciosos, gentis e com sorriso nos lábios. Culinária internacional e para brasileiros nem dá para sentir saudade de casa: arroz; feijão; bife e saladas. O time de animadores, coordenado por Chiara é um show! Recomendo para casais, familia, jovens e também para crianças. Nota mil!
Geo R
Poor hotel experience
Avaliou em 1 de outubro de 2021
Hotel does not have any COVID protocols applied, non of the staff are wearing masks or gloves not even in the restaurant. If u ask for a drink or a glass of water or anything, they just hold it with their full hands without having any gloves on , or holding it from the bottom at the very least. When I commented on this they were extremely rude. - The staff at the beach bar was extremely rude and unprofessional and speaking about foreign guests in bad language as they don't understand. - The A/C in our room was not working and was not fixed during the 5 days we stayed. - Quality of the food served is terrible besides the non variety. The snacks on the beach can only be described as uneatable except for the fries. The only nice thing about the hotel is the beach and coral reef was beautiful for snorkeling. * I would like to thank Mr.Alaa from the restaurant, he was extremely welcoming, professional, taking in our comments. He tried to make us feel comfortable to the best he can. If the rest of the staff was more like him that would definitely improve your guest experience.
Miada M
Great time in aurora
Avaliou em 27 de agosto de 2021
Great trip, food is excellent, recommended hotel for everyone, family, couple whatever. The reef is magical, mantis, octopus, fishes and many many More. Room is good, the waiters are very kind. Eagle safari is the best choice for trips - Aladin is a great companion! We will sure come again - 4th time.
ArturSzyl
Aurora wakes up after Covid
Avaliou em 12 de agosto de 2021
We arrived in Marsa Alam on July 3rd 2021. We have been to this hotel numerous times already and each of our stays has been truly amazing"Aurora Bay provides a peaceful and quiet swimming pool area, beach, and most importantly - a beautiful bay. Hotel guests are divided into those who prefer spending time at the beach, and those who prefer swimming pools. Thanks to this, there are no crowds anywhere, and everyone can enjoy themselves. . Moreover, in July 2021 the occupancy rate in the hotel fluctuated at the level of 50%, so there were a lot of empty sunbeds at both the swimming pools and the beach. It is clear, that the hotel has been hit hard by the pandemic. Some of the buildings are under renovation. The greenery of the lawns requires some hard work of gardeners. In the end, these were long 18 months without any tourists there. Today, the entire staff makes every effort to ensure that each hotel guest has a wonderful holiday here. During meals in the restaurant, the staff serves drinks and tea at lightning speed and cleans dirty table covers. Every day, a team of waiters, headed by Anis (nickname), greeted each guest with smiles on their faces. Cooks put selected dishes on the plates. Everything under the watchful eye of the chef - Denzel aka Wesley Snipes (nickname). During our 14-day stay, the way of service during meals changed, giving guests more freedom. The kitchen is not working in full swing yet, so the menu itself is not as extensive as during our stay in 2019. However, it would be a lie to say we were going around hungry, and every day, with the arrival of new tourists, the choice of dishes, snacks, cakes, bread, fruit, etc. was steadily increasing. The 5 minutes' walk to the beach is fully worth it. The location by the bay means that we will never see a red warning flag prohibiting swimming. A beautiful coral reef will satisfy any snorkeling enthusiast and nature lover. If you are lucky enough, you can even spot some turtles. The Duck Superior diving center is waiting for amateurs of underwater adventures. They have excellent divemasters, especially Armanti. This is the Master who made each of my 10 dives different and unforgettable. Full-day boat trips, quick trips to nearby dive sites - all of these are on offer from Duck Superior and their manager Ahmed. It was for these moments that we decided to return to Aurora Bay. Will we return to Aurora Bay again? For sure yes. The "family" atmosphere prevailing there, kind and helpful front desk manager Gamel, and the rest of an excellent staff taking care of each guest make up for an amazing experience. And obviously, we can't forget the manager Tamer, nicknamed as "Ghost" by hotel guests, cause even though it seems he's nowhere to be seen, he always appears immediately whenever you need him, even before you manage to ask. All of these, compensate for certain deficiencies, or shortcomings that you may encounter during your stay in this four-star hotel. We highly recommend Aurora Bay and we love it for the peaceful and quiet atmosphere, and above all, for the fact that you can really relax here.
Andrew R
Summer trip
Avaliou em 20 de julho de 2021
One of my best vacations ever. I had amazing memories with the adorable staff, Pool guard "Monsef" he is very helpful & kind hearted, special thanks to Chef "Mohamed" & Chef "Mansour" & all the restaurant staff Heikal, Alaa & Alaa. And of course Ghaly & Dido -animation team- who added the funniest, amazing & wonderful memories to our trip. Thx a lot for being unforgettable part of our trip. Hope to c u all soon enshallah.
Mona-El-Deeb86