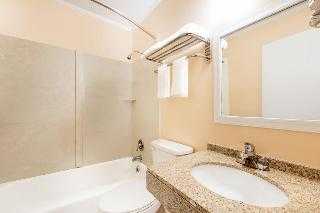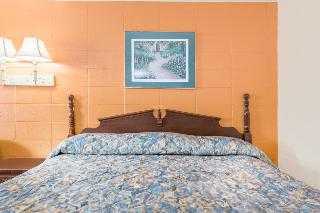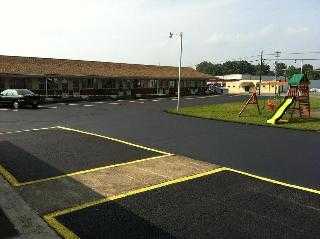 Avaliação TripAdvisor
Baseado em 24 avaliação
Ver todas
Este acolhedor hotel, pode encontrar-se em Mifflintown. As instalações contam com 25 acolhedoras unidades.
Mais detalhes
Disponibilidade
Selecione a data da sua viagem
Selecione a data da sua viagem para verificar a disponibilidade dos quartos.
Informações do estabelecimento
Este acolhedor hotel, pode encontrar-se em Mifflintown. As instalações contam com 25 acolhedoras unidades.
Entrada a partir de: 15:00
Saída até: 11:00
Comodidades do estabelecimento
Avaliação dos hóspedes
TripAdvisor
Pontuação dos viajantes
Excelente

8

Muito Bom

5

Bom

1

Razoável

4

Ruim

6
Perfil dos viajantes
Negócios

6

Romântica

5

Viagem a sós

1

Família

6

Viagem com amigos

4
Resumo das pontuações
Atendimento

Custo-benefício

Limpeza

Localização

Qualidade do sono

Quartos
Reunion stays
Avaliou em 9 de junho de 2021
Ive stayed in the Knightsinn when in town for a family reunion 2015-16-18 -19. No 2020 reunion (thanx china) but we w ill be staying here again. We have never had any problems with the room , staff or other visitors. The only time we didnt stay there was 2017 in which we stayed at the one in the Lewistown narrows. That place sucked. The water smelled of sulfur. It brought us back to Knightsinn and we will also be staying here once again this year. Aug 2021
Richlee63
worst $166.50 hour ever spent
Avaliou em 26 de outubro de 2018
Within in one hour of being checked in we were invaded by bugs not a few but ALOT. Everywhere. Charged $166.50 was given refund voided receipt but never received the credit! Keep driving past here fast!
Julie M
Fully remodeled and extremely clean!
Avaliou em 13 de julho de 2018
Fully renovated with new beds, sheets etc. Although property is older, the inside is immaculately clean and fully remodeled with new furniture. This Hotel is family owned and operated by a family who cares about the quality of your stay. You will not be disappointed!
vladimirsklar
Awesome surprise! Great motel!
Avaliou em 7 de setembro de 2017
I'm always leery of motels because they've always been not so good. This was one of the two only places to stay in the area and the other (econolodge) didn't have good reviews. So I gave it a chance and I was pleasantly surprised!! It was better than the many hotels I've stayed in the past!! Yes I said HOTELS. Absolutely immaculate!! Updated. Comfy bed. And the owners are just so sweet! I'd stay here again when in the area!!
EyewearMAS
Just ok
Avaliou em 25 de agosto de 2017
The hotel was in a safe location and the tv worked. The water pressure in the shower was not good, the bed wasn't very comfortable, the parking lot was being tarred, so very little parking available, and I could hear the person in the next rooms cell phone every time it vibrated. There is food and fuel nearby which is helpful. It is fine for a quick stay, but I wouldn't want to stay more than 1 night.
J_S_2011_S_J