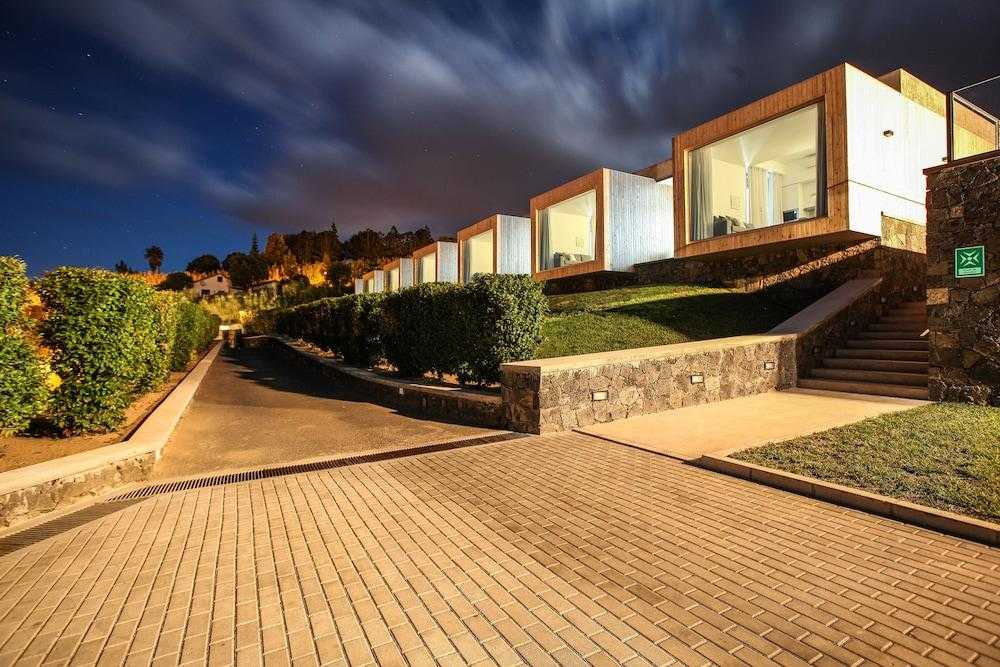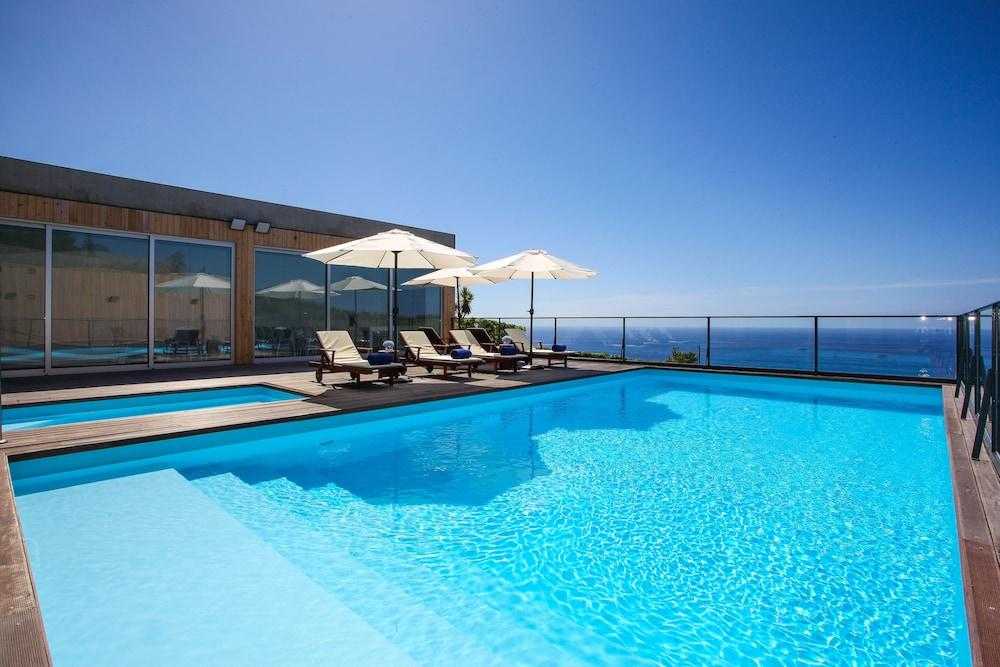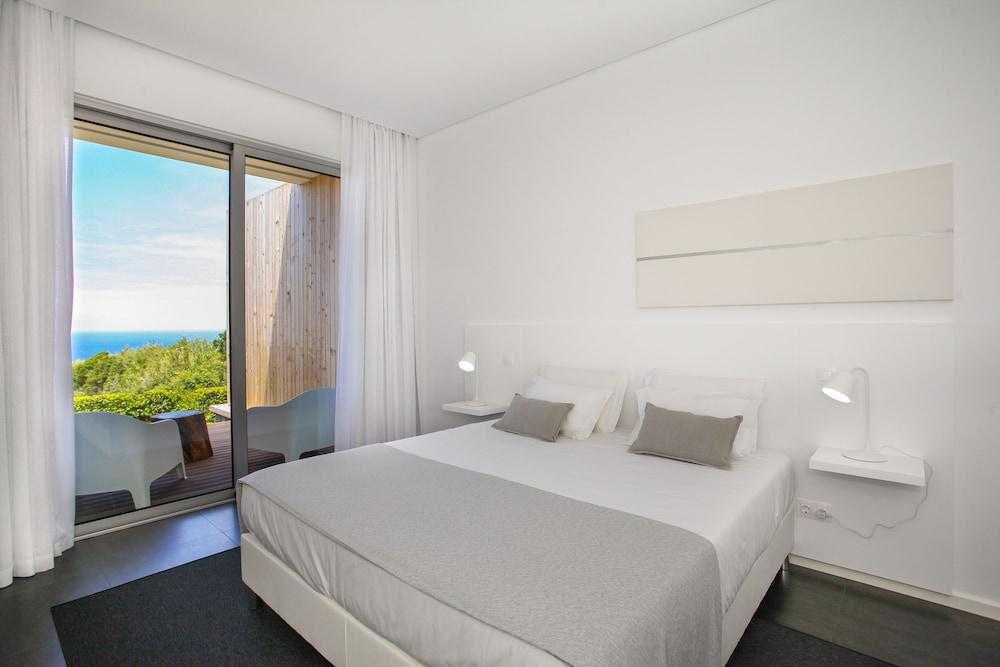 Avaliação TripAdvisor
Baseado em 23 avaliação
Ver todas
Localização Do Estabelecimento Em Ponta Delgada, neste aparthotel ficará à beira-mar, a 10 minutos de carro de Piscinas Naturais de Mosteiros e de Farol da Ponta da Ferraria. Este aparthotel de 4 estrelas está a 33,2 km (20,6 mi) de Universidade dos Açores e a 33,6 km (20,9 mi) de Porto de Ponta Del...
Mais detalhes
Disponibilidade
Selecione a data da sua viagem
Selecione a data da sua viagem para verificar a disponibilidade dos quartos.
Informações do estabelecimento
Localização Do Estabelecimento
Em Ponta Delgada, neste aparthotel ficará à beira-mar, a 10 minutos de carro de Piscinas Naturais de Mosteiros e de Farol da Ponta da Ferraria. Este aparthotel de 4 estrelas está a 33,2 km (20,6 mi) de Universidade dos Açores e a 33,6 km (20,9 mi) de Porto de Ponta Delgada. As distâncias são apresentadas à 0,1 milha e ao quilómetro mais próximo.
- Piscinas Naturais de Mosteiros - 2,4 km/1,5 mi
- Farol da Ponta da Ferraria - 7 km/4,3 mi
- Termas da Ferraria - 7,8 km/4,9 mi
- Ponta da Ferraria - 7,9 km/4,9 mi
- Caldeira Seca - 9,8 km...
Mais detalhes
Entrada a partir de: 15:00
Saída até: 11:00
Comodidades do estabelecimento
Piscina e comodidades de bem-estar
Piscina
Piscina Exterior
Comodidades / Instalações para negócios
Salas de Reuniões
Serviços de recepção
Depósito de bagagens
Avaliação dos hóspedes
TripAdvisor
Pontuação dos viajantes
Excelente

21

Muito Bom

2

Bom

0

Razoável

0

Ruim

0
Perfil dos viajantes
Negócios

0

Romântica

9

Viagem a sós

1

Família

5

Viagem com amigos

2
Resumo das pontuações
Atendimento

Custo-benefício

Limpeza

Localização

Qualidade do sono

Quartos
Mosteiros Place, Recomendo
Avaliou em 24 de fevereiro de 2020
Excelente para descansar e recarregar energias Acomodaçao irrepreensivel com pormenores de requinte fantásticos . Limpeza e higiene irrepreensíveis Todo o staf é de uma simpatia imparável. Gostei muito e recomendo vivamente.
746l_j
Fim de semana
Avaliou em 30 de setembro de 2018
Recomendo vivamente a quem precisar de recarregar baterias e de sossego, com uma vista deslumbrante e instalações fantásticas. Serviço simpático e eficiente. Apartamentos requintados e decorados com muito bom gosto. Parabéns !
JorgeN2180
Relaxing stay in a serene setting!
Avaliou em 19 de janeiro de 2020
This hotel is the perfect combination of luxury and natural beauty. With views of the sea and surrounded by lush hills, the location is pristinely tranquil. The staff is also wonderful... Reuben greeted us and was friendly and helpful throughout our stay. We found that most tours picking up from Ponta Delgada would pick us up from Mosteiros for a small fee. There is also a whale watching tour departing from Mosteiros nearby, which was excellent (Terra do Pico). I would definitely stay here again!
Janet J
Exceptional Hospitality with Incredible Ocean Views
Avaliou em 3 de dezembro de 2019
Our experience at Mosteiros Place was lovely well before we even arrived - communication via email was flawless and we were invited to check-in as early as 11am which was ideal for us.  My boyfriend and I stayed here only one night of our week-long road trip around the island and wish we could have stayed here for a week to enjoy the sound of the ocean and songbirds.  It's a perfect home base to explore the coast and hike the Sete Cidades area.  At the top of a short steep hill, we were buzzed through a security gate and drove down between a row of lush flora where we parked.  Carla met us at our car and showed us our room - both her and Bruno exude true hospitality and professionalism.  The energy here is incredible and you feel they care for their guests.  Both of our jaws dropped when we stepped onto our private secluded balcony where you can adore the endless ocean view beyond.  The overall design of the exterior and interior is smart, clean, minimal, and cozy.  We enjoyed taking a bath in the large bathtub and the well-designed apartment-style layout.  We loved having the option of ordering room service throughout the day and evening.  The night before, you can schedule when you would like to have breakfast in your room.  Both of our jaws dropped once again when two trays arrived with abundant coffee, tea, milk, different types of bread, jams, butter, meats, granola and fruit - enough to satisfy an entire hungry family.  We've explored many countries and this has been one of our more memorable ways to have breakfast.  It was a real pleasure to stay at this establishment and we would recommend it to all our friends and family.
miabew
Magic and spectacular views. Amazing place to stay!
Avaliou em 18 de outubro de 2019
Mosteiros Place is really a magic place, the views on the Atlantic Ocean are stunning, you can spend hours looking true the big windows and observating the wild ocean. All the project is very high level , the architecture of the apartments, the eye for details, the use of beautiful materials. The staff is extremely friendly and helpful and staying here is an experience not just sleeping in a hotel. A hidden gem at the west coast, a place to relax and recharge batteries. The village of Mosteiros is very charming with nice beaches and walking trails near the ocean. Sete Cidades is just 15 minutes drive by car. This part of the island is very special. Mosteiros Place is an unforgettable experience that we can highly recommend!
Rapazzo