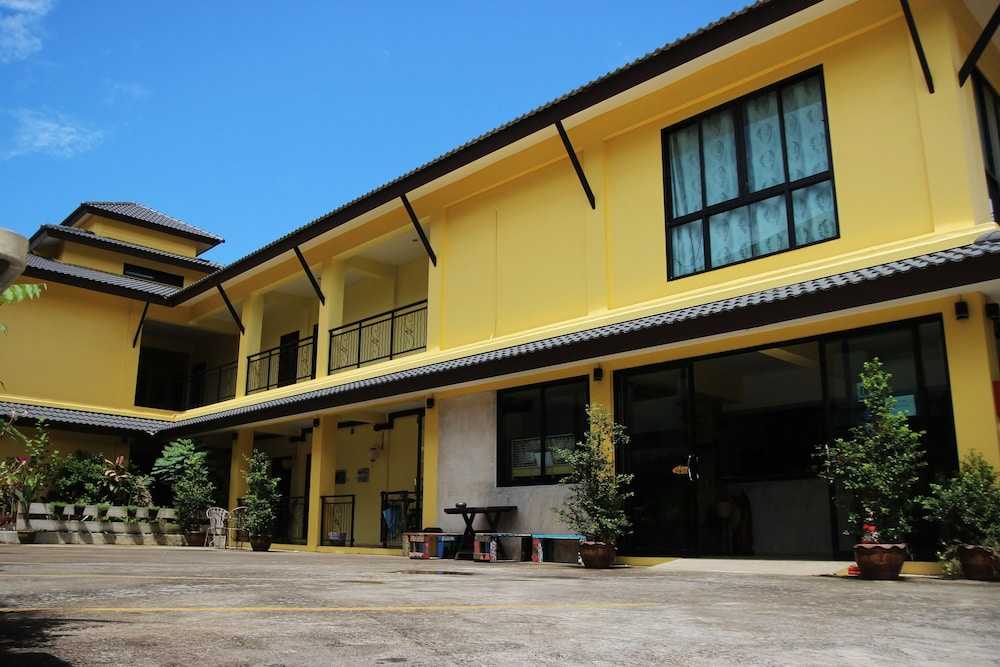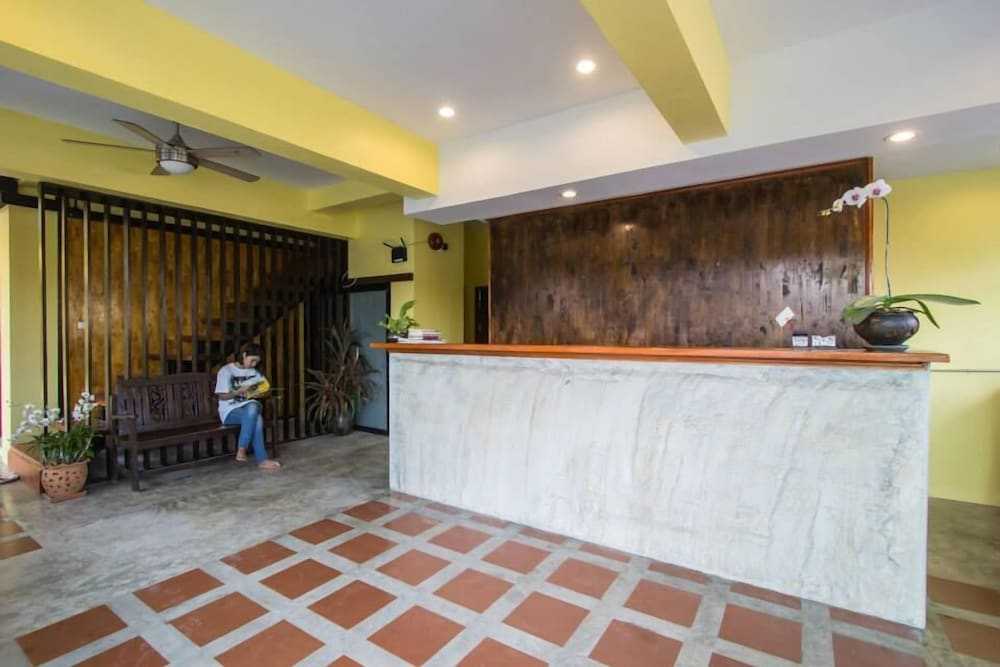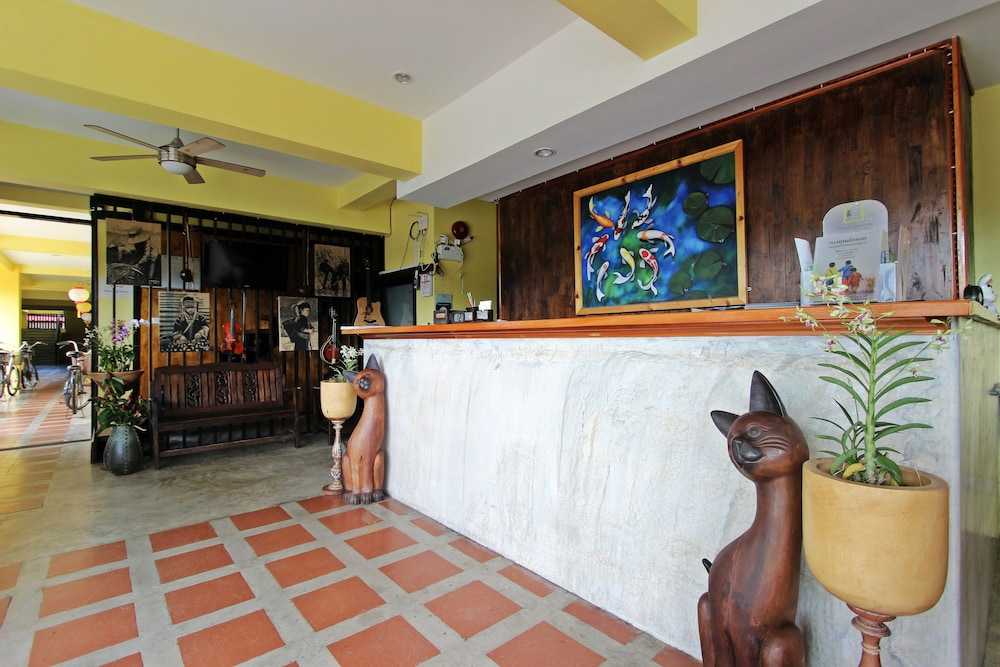 Avaliação TripAdvisor
Baseado em 20 avaliação
Ver todas
Localização Do Estabelecimento Com uma estadia Baan Pordeedin em Chiang Rai, ficará perto da praia, apenas a 5 minuto(s) a pé de Wat Pra Singh e a 7 minuto(s) de Parque das bandeiras e lanternas comemorativas do 75.º aniversário. Este hotel está a 0,6 km (0,4 mi) de Hill Tribe Museum e a 0,7 km (0,4...
Mais detalhes
Disponibilidade
Selecione a data da sua viagem
Selecione a data da sua viagem para verificar a disponibilidade dos quartos.
Informações do estabelecimento
Localização Do Estabelecimento
Com uma estadia Baan Pordeedin em Chiang Rai, ficará perto da praia, apenas a 5 minuto(s) a pé de Wat Pra Singh e a 7 minuto(s) de Parque das bandeiras e lanternas comemorativas do 75.º aniversário. Este hotel está a 0,6 km (0,4 mi) de Hill Tribe Museum e a 0,7 km (0,4 mi) de Wat Phra Kaew. As distâncias são apresentadas à 0,1 milha e ao quilómetro mais próximo.
- Wat Pra Singh \- 0,4 km/0,2 mi
- Parque das bandeiras e lanternas comemorativas do 75.º aniversário - 0,6 km/0,4 mi
- Hill Tribe Museum - 0,6 km/0,4 mi
- Wat Phra Kaew - 0,7 ...
Mais detalhes
Entrada a partir de: 15:00
Saída até: 11:00
Comodidades do estabelecimento
Serviços de recepção
Depósito de bagagens
Avaliação dos hóspedes
TripAdvisor
Pontuação dos viajantes
Excelente

8

Muito Bom

7

Bom

4

Razoável

1

Ruim

0
Perfil dos viajantes
Negócios

0

Romântica

7

Viagem a sós

1

Família

5

Viagem com amigos

5
Resumo das pontuações
Atendimento

Custo-benefício

Limpeza

Localização

Qualidade do sono

Quartos
Muito além das expectativas
Avaliou em 23 de janeiro de 2016
A aparência do prédio é bem simples, mas os quartos são muito bonitos! Como a guesthouse tem apenas 2 meses de existência, tudo está muito novo e conservado. As camas são muito confortáveis, os colchões ainda com cheiro de novo, o piso é de cimento queimado, dando um charme à decoração. O banheiro é lindo, com as paredes de azulejo de mosaico. O inconveniente é que ainda não há box, mas eles disseram que estão implantando. A limpeza é impecável. O café da manhã é preparado pelo gerente; há torradas, manteiga, salsicha, omelete, frutas e café/chá. O pessoal do staff é extremamente simpático e gentil, atendendo a TODOS os pedidos dos hospédes e zelando pela satisfação de cada um. O custo benefício é excelente. Recomendo MUITO essa guesthouse!
137isisg
Comfortable, clean, and cheap!
Avaliou em 28 de maio de 2019
Not only does it have this holy trinity of a travellers' requirements for a place to stay, but I would also add: classy, and cultured. I stayed there whilst over visiting a friend who lives in Thailand now. Only stayed a few nights, as I was essentially staying with my friend, but was chased out of his house by his conniving cats, and their vicious dander, a couple of times! It is well located, in a lovely quiet area, that is also near the centre of Chang Rai. It's within easy walking distance of the night market, and has plenty of eating places, and snack shops, (and of course a 7-11), nearby. The place is owned by a local charitable organisation, that puts the money back into the work it does for the local Hill tribe people. The guest house itself is attractive, with a friendly, (and blissfully air-conditioned), reception area, adjacent to a lovely little dining area, where you can have your breakfast, (that's included in the price). The hallways are spacious enough for patio tables and chairs, and are nicely decorated, with some local artwork adorning the walls. Gives an impression of roominess, and comfort, and I could see why some of the guests were happy to spend time out there. I was on the second floor, that was easily reached by a shallow staircase. The room itself was hotel quality. Tastefully decorated in a contemporary fashion: Tiled floors, dark wood furniture. The bathroom was a large, nicely decorated wet room, with attractive tiles. The facilities were great as well. I could try and poke holes by saying that the towel rail in the first room I was in needed fixing, and there weren't many channels on the tv, but that would being persnickety! There was great wi-fi, with an ethernet socket supplied as well. The air conditioning was extremely efficient. The room had mini fridge and a kettle, with bottled water, and tea and coffee supplied, and the bathroom had all the basics you needed, (shampoo, shower gel etc). Have to say that overall, the guesthouse was a wonderful haven! The staff were lovely and friendly, the place was comfortable and attractive, and it was very well priced; especially considering that even though it felt as warm and friendly as a guesthouse, it provided hotel quality accommodation! Definitely would recommend if you are looking for somewhere to stay in Chang Rai.
perennialtransient
Not far from city center
Avaliou em 21 de abril de 2019
The room was clean but no closets, if you stay in the second floor you have to use stairs, they do have some gift shop in the ground floor. The room came with breakfast. They do have free parking but limit space.
thtareka
Convenient escape in Chiang Rai
Avaliou em 9 de fevereiro de 2019
We liked the fact that the hotel (think it is more a small hotel than a guest house) was close to town, had car parking since we rented a car from the airport, rooms on the ground floor close to the parking, and was clean and overall convenient. We were with 3 persons and the clean 3 bedded room was perfect for that, with sufficient circulation space and a spacious bathroom, clean towels, water boiler, fridge, and good shower. The ground floor room with 3 beds had also a small verandah for outdoor sitting, which is nice, even though the set up was quite basic. Internet was fast and simple set up. No truly outstanding features. Dont expect a lot from breakfast except toast, jams, and fried eggs, plus perhaps some Thai morning favourites. The breakfast eggs could be cooked fresh instead of standing cold on a plate and not in oil perhaps. But in all fairness, the manager had them cooked fresh with a smile when we asked. The few staff we saw are very friendly. Coffee was fresh & excellent.
RVMacau
Comfortable room but rarely parking car
Avaliou em 9 de janeiro de 2019
We stayed there only one night. The room are very nice with bath room. They have serve free breakfast with Thai Food. The location is abit far from main street if you have a car it's not your problem but if you are walk, i think you must take about 10-15 mins
Isaree R