91 Aparthotel Jesmond Road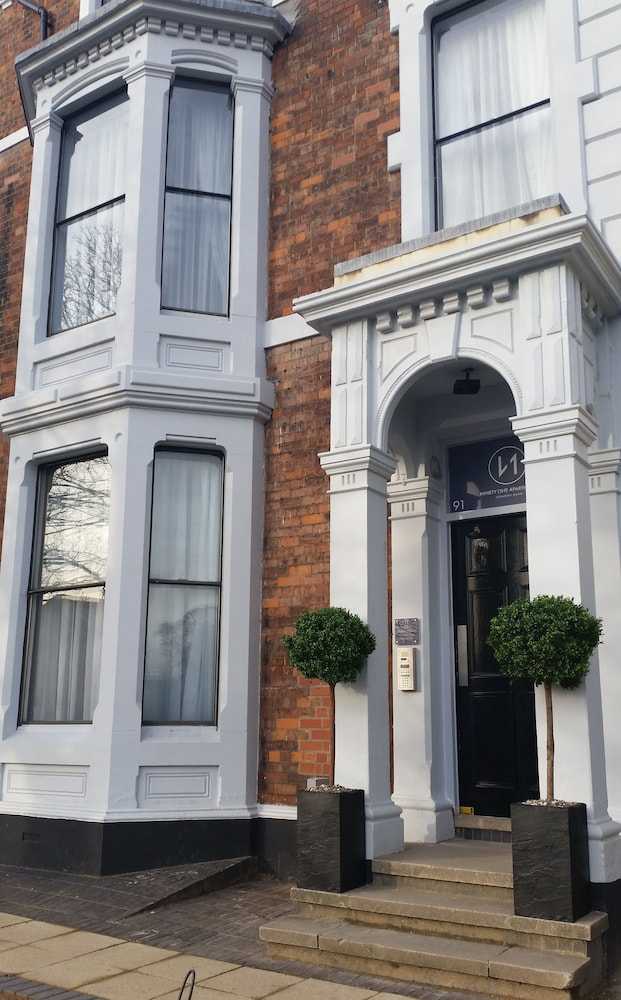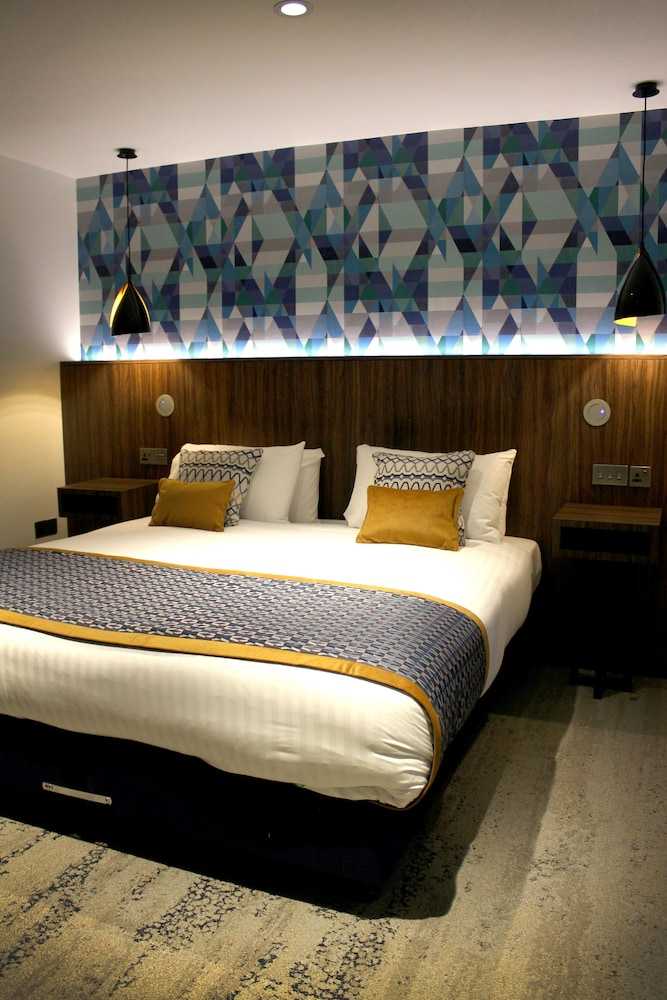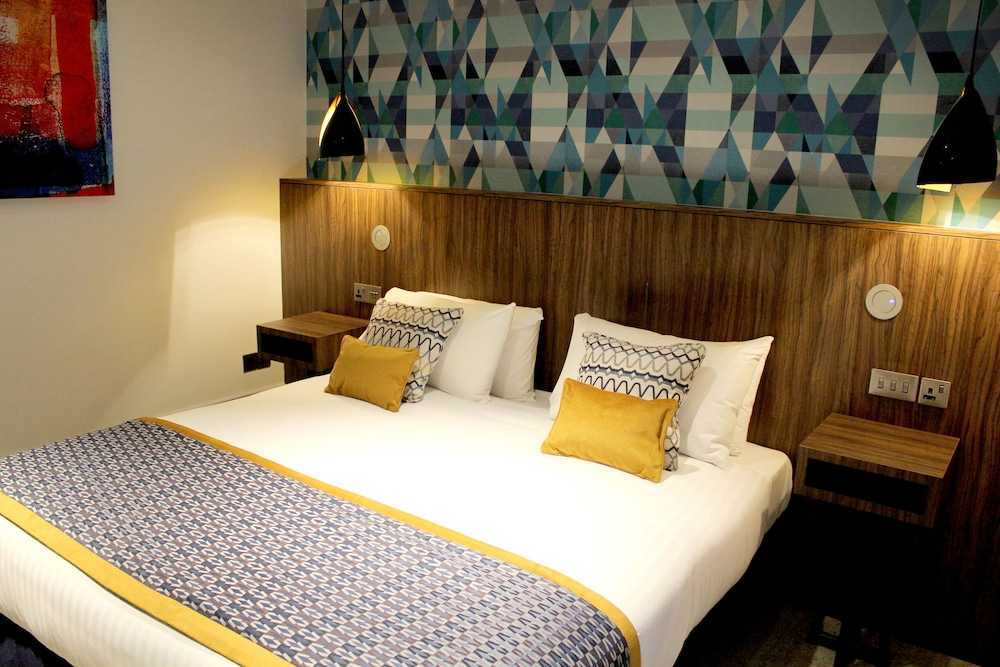 Avaliação TripAdvisor
Baseado em 54 avaliação
Ver todas
Localização Do Estabelecimento Ao alojar-se 91 Aparthotel Jesmond Road em Newcastle-upon-Tyne, ficará perto do aeroporto, a 15 minutos a pé de Newcastle-upon-Tyne Civic Centre e de Exhibition Park. Este apartamento está a 1,1 km (0,7 mi) de Northumbria University e a 1,2 km (0,7 mi) de Great North M...
Mais detalhes
Disponibilidade
Selecione a data da sua viagem
Selecione a data da sua viagem para verificar a disponibilidade dos quartos.
Informações do estabelecimento
Localização Do Estabelecimento
Ao alojar-se 91 Aparthotel Jesmond Road em Newcastle-upon-Tyne, ficará perto do aeroporto, a 15 minutos a pé de Newcastle-upon-Tyne Civic Centre e de Exhibition Park. Este apartamento está a 1,1 km (0,7 mi) de Northumbria University e a 1,2 km (0,7 mi) de Great North Museum-Hancock. As distâncias são apresentadas à 0,1 milha e ao quilómetro mais próximo.
- Newcastle-upon-Tyne Civic Centre - 0,7 km/0,4 mi
- Exhibition Park - 0,9 km/0,5 mi
- Great North Museum- Hancock - 0,9 km/0,6 mi
- Northumberland Street - 1 km/0,6 mi
- Northumbr...
Mais detalhes
Entrada a partir de: 15:00
Saída até: 11:00
Comodidades do estabelecimento
Serviços de recepção
Depósito de bagagens
Avaliação dos hóspedes
TripAdvisor
Pontuação dos viajantes
Excelente

37

Muito Bom

10

Bom

5

Razoável

1

Ruim

1
Perfil dos viajantes
Negócios

6

Romântica

19

Viagem a sós

0

Família

11

Viagem com amigos

15
Resumo das pontuações
Atendimento

Custo-benefício

Limpeza

Localização

Qualidade do sono

Quartos
Wasn't a pleasant stay at all!
Avaliou em 29 de agosto de 2021
The location of the apartment was good as everything was local. The majority of the staff were friendly and helpful enough, with a few exceptions with some staff who didn't really want to help. The layout of the apartment was ok. I would have scored it much more if we didn't have problems during our stay: We had issues with the cleanliness of the apartment, and major concerns about the safety as it wasn't child friendly. Our 5 nights were very uncomfortable and restless, as the bed was very uncomfortable and the sofa bed was absolutely appalling as it had a very thin mattress and the metal just poked in your back when laying down. We arrived to a very dirty carpet, full of long hairs and food remains, it was as easy as a quick vacuum. I have twin boys aged 2, who kept picking things from the carpet to put in their mouths, as young adventurous kids do! We were advised that the apartment was serviced on the third day after checking in. After 3 days nothing was done, so that morning we requested a clean up, and on three occasions thereafter, but it still wasn't cleaned, nor serviced at all. During our whole stay nothing was serviced/cleaned! The hotel should consider leaving basic vacuums in each apartment in the storing cupboard, as if this was the case then we would've cleaned the apartment ourselves. We put in a complaint on our last night advising how appalling the service was, the duty manager came to see us at night and apologised etc. They said they'd look into the matter and feed this back to management. We never heard back, and on checkout the next morning we're charged full costs for the stay. I also put in a complaint by email after, but was sent a response back with just a simple apology. Also, we were on the 4th floor after climbing many flights of stairs with no lifts. We were very concerned about the safety of children as the apartment was not child friendly at all, no chain on the main door inside and the door was very light and easy to open. Both my kids found it very easy to open the door and stand by the stairs going down! I spoke to reception about this straight away, but they just said there's nothing they could do. Just takes a simple chain on the door to prevent a serious accident from taking place. It's way too dangerous for young kids, so families with young children should be mindful of this. Another very annoying thing was, I called the hotel before our stay, to clarify if the breakfast was gluten free, as my wife is Celiac and one of my sons currently follows a gluten free diet. We were reassured that the kitchen cater for gluten free options and we wouldn't have issues, but we just needed to tell the staff in the restaurant each day, which we did, but each day we were told most of the buffet options (hot or cold) were not gluten free, so it caused a great deal of inconvenience and frustration. They did provide gluten free toast, but it was unfair not to be able to have the rest. Overall it wasn't a pleasant stay and we were very disappointed and dissatisfied; and simple remedies could have improved this, it's a shame.
R_ROY_19
Weekend Stag do.
Avaliou em 6 de julho de 2021
Absolutely perfect, can't say much more really, 12 of us went and stayed in 4 separate rooms. Everyone loved there rooms (the one on the very top floor was especially amazing) Would 1000% recommend for stag parties or hen do's or just for a couple.
Ashhan7
Impressive
Avaliou em 9 de janeiro de 2021
Stayed here for two nights when in town on business. Opted for a one bedroom suite. Lots of space, well equipped. Great bathroom. Huge TVs in lounge area and in bedroom too. Next door to Holiday Inn, which deals with reception, offers room service and provides free parking too. Would use again.
817DavidL
On Business or Tourist - Absolutely The Best in the Business! Spectacular and Profound Geordie Hospitality.
Avaliou em 5 de setembro de 2020
If you need to stay in Newcastle upon Tyne - look no further than this place. Spectacular service from Madeline Warren on Air BNB, she is one amazing lady! Nothing is any trouble. I definitely recommend that you book with Madeline she will move universes for your stay to be comfortable and relaxing. Excellent, Clear and Professional communication throughout. THANK YOU MADELINE. Alina Ilie this girl can not do enough for you. Does not matter how long her shift at work has been, Alina remains extremely helpful, caring and really genuine girl who wants to help everyone. Love this girl for her lovely warm and genuine welcoming nature. Top Marks Alina thank you so much sweetheart for everything I mean it! Thank you Top Doll X
BollywoodTruth
Great attic studio apartment
Avaliou em 29 de dezembro de 2019
Just enjoyed 3 nights here in the studio attic apartment. It's very tastefully done and very comfortable. The free coffee, Kit Kat's, water and J2O were very welcome too. It was handy having the kitchenette to make breakfast. The apartment is also in a very good location for the metro which is only 5 minutes walk away. It's one stop to a Newcastle and a day ticket can be bought for around £3.50. A trip to the coast is also worthwhile and this is about 25 minutes on the metro. Tynemouth is very pretty with a great beach and you can walk along the coastline for quite a long way and get on a metro at either Whitley Bay or Cullercoats so you don't have to walk all the way back. The local restaurants are also very good so you don't have to bother to go into Newcastle on an evening if you don't want to. Will definitely stay at these apartments again, they are very pleasant. The only drawback to the attic studio is that it's four flights up so may not be suitable for some people.
leedsrubysandy