Knights Inn North Attleboro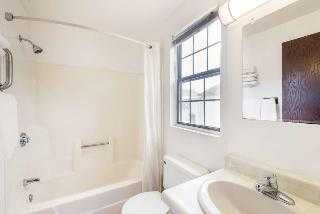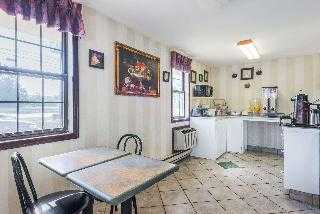 Avaliação TripAdvisor
Baseado em 119 avaliação
Ver todas
Este despretensioso hotel encontra-se em Attleboro Area.
Mais detalhes
Disponibilidade
Selecione a data da sua viagem
Selecione a data da sua viagem para verificar a disponibilidade dos quartos.
Informações do estabelecimento
Este despretensioso hotel encontra-se em Attleboro Area.
Entrada a partir de: 15:00
Saída até: 11:00
Comodidades do estabelecimento
Avaliação dos hóspedes
TripAdvisor
Pontuação dos viajantes
Excelente

12

Muito Bom

33

Bom

26

Razoável

22

Ruim

26
Perfil dos viajantes
Negócios

15

Romântica

34

Viagem a sós

18

Família

37

Viagem com amigos

8
Resumo das pontuações
Atendimento

Custo-benefício

Limpeza

Localização

Qualidade do sono

Quartos
Watched, but not in a good way.
Avaliou em 5 de julho de 2020
I received an unfriendly greeting and the only other time I saw any of the staff was when they were pacing back and forth in fron of my rooms window. Pointing the camera side of their cell phones into the room as if trying to record something.
Getaway36644118568
Customer
Avaliou em 8 de abril de 2019
These people are scamming people's pet friendly online reservations no fee when you get there 25.00 fee plus another fee a bill your quote is 70 dollars more if love cockroach this the place is the place to stay. When you confronted them about all these fee they don't have nothing to do with the prices online I give them a zero I would . They need to hire better house keepers plunged the toilet then walk through room with dirty plunger dripping on the rugs gross.
Rebecca R
Crappy Customer Service
Avaliou em 26 de outubro de 2018
A person one would think that if you were staying three weeks for work that if you called and asked them why you're missing NBC and Fox on the TV that they would try to fix it? But after calling for days this week TV still doesn't work the World Series is on and they are very very rude. Went down to ask nicely if there was something they could do or someone they could call and he was eating his dinner behind the counter with his shoes off and feet up in the chair and was like nope can't help you won't help you so just very very rude customer service and it's time to go to a different hotel tomorrow for the last 14 days I'm sure someone else will want our business!!
topper08
Too good at the rate
Avaliou em 26 de setembro de 2018
69USD weekly rate is too good for 2 weeks. Have microwave and freeze and AC all in working condition. Access Uber flawlessly On the S Washington Street Wallmart Gasbarro very near Little outside noise but at this price point it is OK Breakfast bread, coffee, bagels, waffles
Sudiptac
Spend a couple more bucks on something better
Avaliou em 28 de agosto de 2018
I stayed here for one night while seeing a concert nearby. The lady at the front desk wasn't particularly friendly. When I called the front desk because the wi-fi wasn't working, she basically said it wasn't her problem and gave me the phone number for the internet provider, making sure to remind me not to use the hotel phone to make the call. Additionally, there was a loud group of people whose rooms seemed to surround mine. They were frequently gathered right outside my door, drinking and smoking past midnight. Also, the ice machine didn't work! I know this place is cheap and frequently I'd file this under "you get what you pay for", but I'd definitely shell out a few more bucks to avoid this place next time.
rk200933