Red Roof Inn & Suites Sacramento North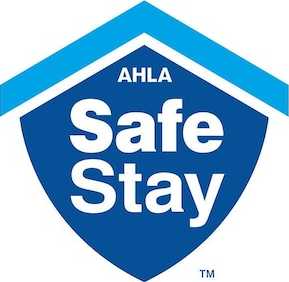 Avaliação TripAdvisor
Baseado em 6 avaliação
Ver todas
Este despretensioso hotel está situado em Downtown - Capital.
Mais detalhes
Disponibilidade
Selecione a data da sua viagem
Selecione a data da sua viagem para verificar a disponibilidade dos quartos.
Informações do estabelecimento
Este despretensioso hotel está situado em Downtown - Capital.
Entrada a partir de: 15:00
Saída até: 11:00
Comodidades do estabelecimento
Avaliação dos hóspedes
TripAdvisor
Pontuação dos viajantes
Excelente

2

Muito Bom

0

Bom

2

Razoável

0

Ruim

2
Perfil dos viajantes
Negócios

0

Romântica

0

Viagem a sós

1

Família

2

Viagem com amigos

0
Resumo das pontuações
Atendimento

Custo-benefício

Limpeza

Localização

Qualidade do sono
I'm Embarrassed To Say I Spent The Night Here
Avaliou em 20 de julho de 2021
If you like staying at loud dirty motels with sketchy characters lurking around then this might be a paradise for you. If you are norm and you don't like dirty sidewalks and loud junkies then avoid this place. I used my Red Roof points to stay at this overpriced disgusting Red Roof. I'd like those points back. I would turn this place down at any price. Sleep in your car if you must. I hate to leave a bad review but as a loyal Red Roof customer I feel compelled to let the franchise know that this one needs to either shape up or lose its affiliation.
davidstreko
Stay anywhere but here
Avaliou em 20 de julho de 2021
First, as someone else mentioned, the noise from Watt Ave is extremely noisy! Not just traffic but loud motorcycles, booming cars and just lots of traffic almost 24/7. My room was dirty, missing a trash can, TV remote, chair, lamp, it had a broken bathroom light fixture and a filthy exterior with lots of trash piled everywhere. At least the shower worked! Honestly, it ranks up there with the worst facilities I've stayed at.
Flavio S
That road
Avaliou em 2 de julho de 2021
For the price, the room was OK. Smaller room than newer properties, but everything in it worked and the desk and housekeeping staff were very friendly. The downside was Watt Avenue itself. It was noisy from the traffic and it seems every room on the property faces the street. But for 1 night my wife and I survived.
Christopher C
Hotel
Avaliou em 23 de fevereiro de 2021
The room was clean and decent, but the shower needed cleaning. Besides that it was a nice stay. I had enough towels and pillows. I had a clean microwave, and mini refrigerator. The TV work and had dish.
tanyabN5747SH
The hotel staff is very friendly and helpful
Avaliou em 2 de agosto de 2020
The hotel staff is very friendly and helpful when j walked in to get a room I was greeted by A very nice lady by the name of Zhanna. She helped me get a room Quickly and her good energy and smile really made me feel comfortable. The rooms are nice and they are pet friendly overall the staff is exceptional and the hotels is nice.
kristinbW9463EF